Curses and plagues are all the buzz this time of the year, but Kim Pauley and the Charleston Ballet could use a break.
Friday night, the ballet debuts Pauley's "Dracula: The Seduction" at the Municipal Auditorium, a dance she choreographed with original music and an original story from West Coast-based horn player Anthony DiLorenzo.
"I've only been working on it for two years," Pauley said. "And then it all fell apart again."
Pauley thought they were going to debut the first half of the show last year, but COVID-19 restrictions made going forward impossible. This year, Pauley planned ahead. She scheduled the show in the fall, booked the Municipal Auditorium — a venue much larger than her company typically needed to help with social distancing — and rehearsed her dancers.
Everything was going fine until she contacted Radenko Pavlovich, the head of Columbia Classical Ballet in South Carolina, about getting some male dancers to perform with her troupe.
The problem was, they didn't have any — or at least not that many.
"COVID has caused an issue with visas," Pauley said. "Radenko didn't get any dancers."
Nearly all of Columbia Classical Ballet's dancers are foreign born and in the states on a work or artistic visa. Many of them come from China or Russia, and the pandemic has limited international travel.
Pauley had to scramble. She said she'd written the ballet based on the resources usually at her disposal, and while Charleston Ballet generally has a couple of local male dancers, she regularly relies on bringing in dancers from outside the area.
She needed 14 for this show. She said she was able to get at least one male dancer from Columbia, and then called around to every company she could think of in the region.
"I have a lot of connections with regional companies," she said.
She really sort of lucked out. She managed to find 14 dancers through three different companies. It only took a little work.
"When I did the baseball ballet, I did that with 12 male dancers from 12 different companies," Pauley said. "We just need to get more American men into ballet."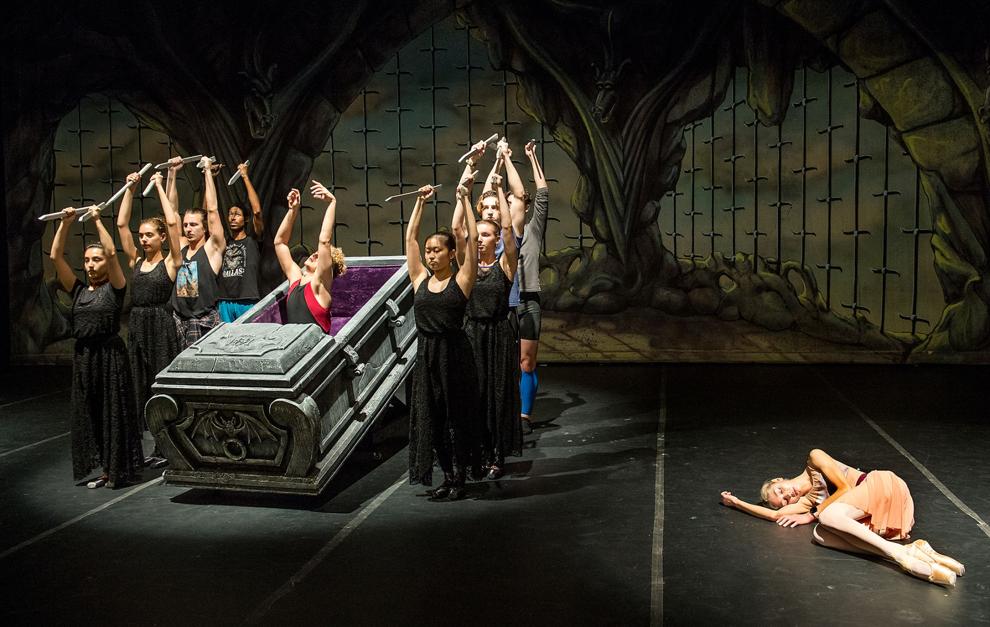 Pauley was excited about her production of "Dracula." She promised it was different, and said it doesn't follow the book by Bram Stoker.
She wanted something more novel than the original tale, and something that would work for her company. That's when she found the music by Anthony DiLorenzo.
"He was very excited to have us do this," she said.
To be sure, there are plenty of versions of "Dracula" out there. A lot of other ballet companies do the show, but Pauley said she wasn't overly impressed with most of them. None of them suited her kind of ballet company — or her budget.
If the performance goes well, Pauley said she hopes to make it a recurring show in the company's repertoire.
"Everyone is cuckoo for Halloween," she laughed.