Frank the cat mostly cooperated and sat for a picture with Santa.
The shaggy, orange cat squirmed a little, though not out of fear. He likes being held and isn't especially particular about whose arms he's in.
Frank is not my cat. I was along as moral support.
"Do you have any pets?" the woman helping set up the photo opportunity asked me.
"Yeah," I said. "I have two dogs."
I wished I could have brought them.
"But the older of the two, Rudy, doesn't travel well and has a bad stomach," I said. "The little one, Penny, doesn't like other dogs."
Or really, most other living things. And she doesn't cooperate for pictures.
I sighed and said, "Penny would just pee in the floor and then try to eat Santa's beard."
The woman nodded. Families are complicated.
Saturday morning started off with drying clothes at the laundromat in Kanawha City, followed by a trip to the Christmas tree lot set up at the Piggly Wiggly across the street.
The Clyburn family from Virginia has been selling trees in Charleston for almost 30 years, but with reports of holiday scarcity and the ongoing pandemic, I wasn't sure if they'd be back. But their old RV was parked on the edge of the grocery store's property and there were trees to be had.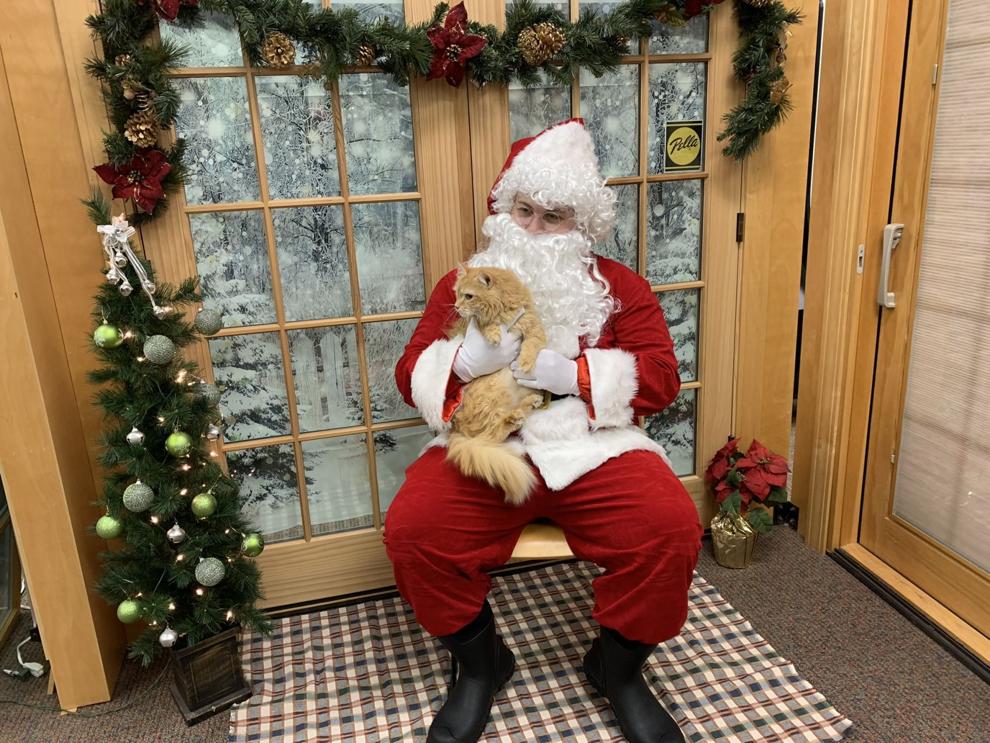 I was still on the fence about even getting a tree, though I had already bought a bagful of wooden ornaments to paint. A month ago, I thought what I really wanted this Christmas was to do a very homespun sort of tree, decorated with the wooden ornaments my mother painted when I was two or three-years-old and a batch I colored myself.
The trees on the lot were very green. They seemed to have a nice selection, though the trees were maybe a little more expensive than when I last bought a live tree.
Either way, I still wasn't ready to buy anything.
After looking at trees, I wound up at Pella's Windows and Doors in South Charleston with Frank.
Frank, whether he was naughty or nice the previous year, was suitably adorable with Santa.
On my way out, I snapped a selfie with the man in the red suit and grabbed a couple of dog biscuits for my two at home.
Pictures or not, they were still pretty good dogs.