In a state known for the glory of its mountains and valleys, the thrill of its rambling rivers and serenity of peaceful forests, West Virginia has had its fair share of harsh environmental challenges.
Somehow, award-winning international artist Barrie Kaufman has managed to capture both the stunning beauty and the grim bleakness, the contrasting realities of life here, in her latest exhibit, "Water, Woods and a World Postponed," now on display in the Taylor Books Annex Gallery.
She had a wealth of material to draw from.
"I've been working with the themes of water since the water crisis [in 2014] and thinking about the importance of water in our state and also what happens when you don't have water," said Kaufman, pointing out different pieces around the gallery where her colorful works are shown — including "Golden Water," a ceramic and steel series of shiny faucets with golden water pouring out.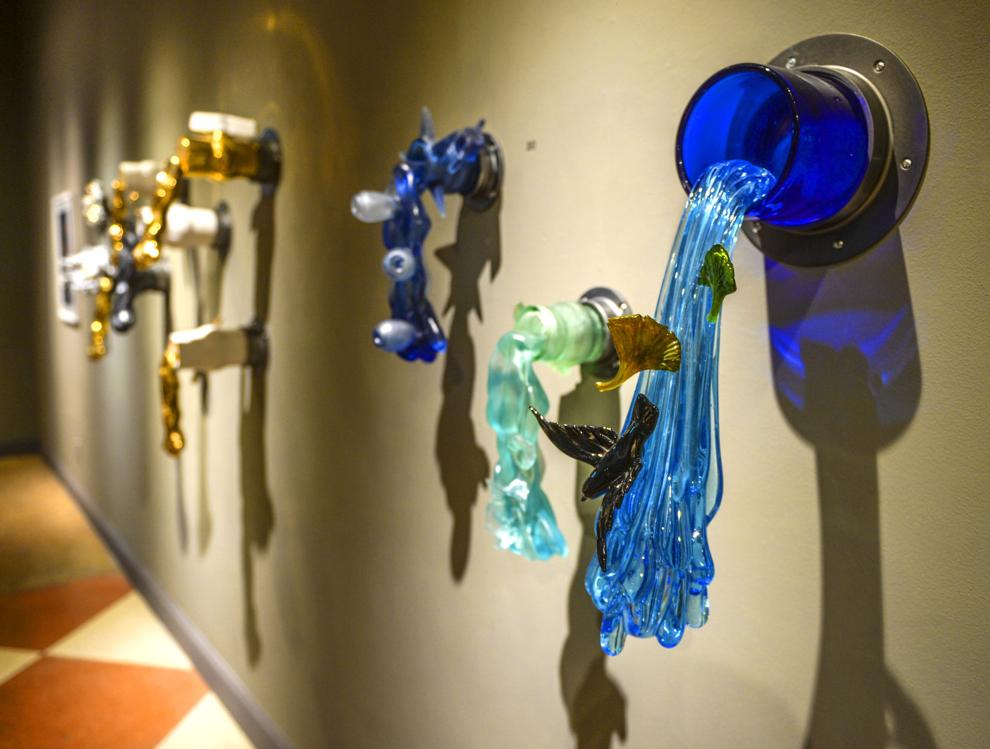 "A lot of the work is about the flood that we had in Elkview" in 2016, she said.
"I spent some time up in the Clendenin area and I saw all the debris in the houses, and the trash all piled up. Driving along the river and seeing all of the stuff up in the trees and whatnot ... This piece is also about the flooding," she said, pointing to "Blue Flood," a ceramic, glass and wood project done largely in aqua and teal.
There are colorful glass animals in distress — a nod to global warming. And Kaufman managed to include the COVID-19 pandemic in her depiction of the environment.
"I was thinking about just the flooding of our lives and the confusion and not knowing what's up and what's down. And it felt a lot like what happens when water just rushes through and changes everything," she said.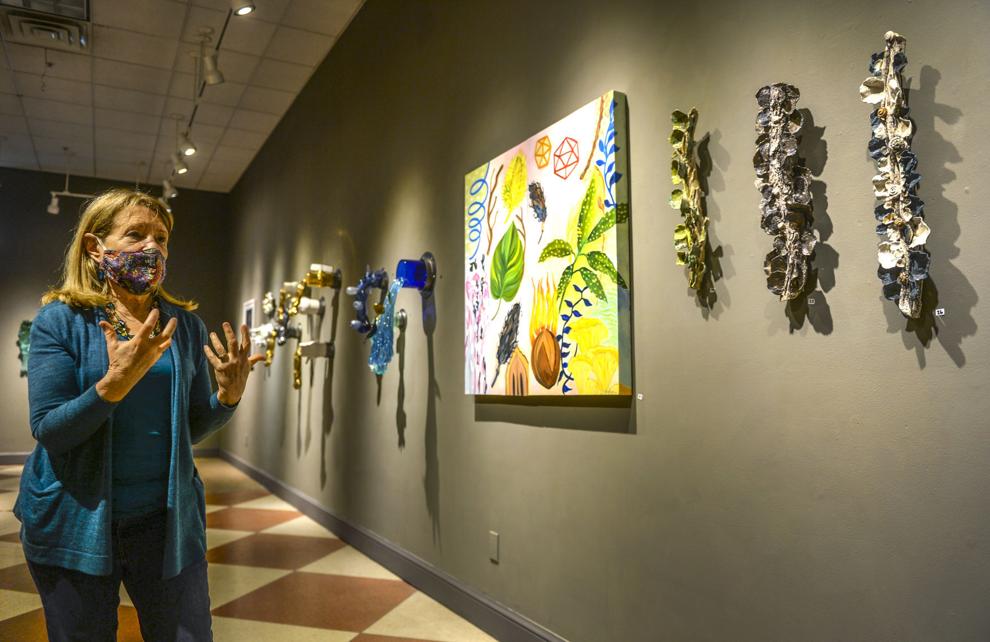 The exhibit is honest and thought-provoking, both a tribute and a testament to life in West Virginia. Look for Kaufman's video presentation about the exhibit on the Taylor Books Facebook page.
"Water, Woods and a World Postponed" will be on display during regular store hours through May 5.