After five seasons, the West Virginia Symphony Orchestra will be saying goodbye to music director Lawrence Loh at the end of next season.
The upcoming departure was announced in a release Thursday for the symphony's upcoming 2021-22 season.
The West Virginia Symphony Orchestra credited Loh with expanding its repertoire and programming music from contemporary and diverse composers. Loh will finish out his tenure with the upcoming season, "Embracing Harmony."
In the release, Loh said he looks forward to the return of live performances and that the symphony had missed the audience.
"We need live music now, more than ever, and I know that this very special season will have an impact on lives all over West Virginia," Loh said.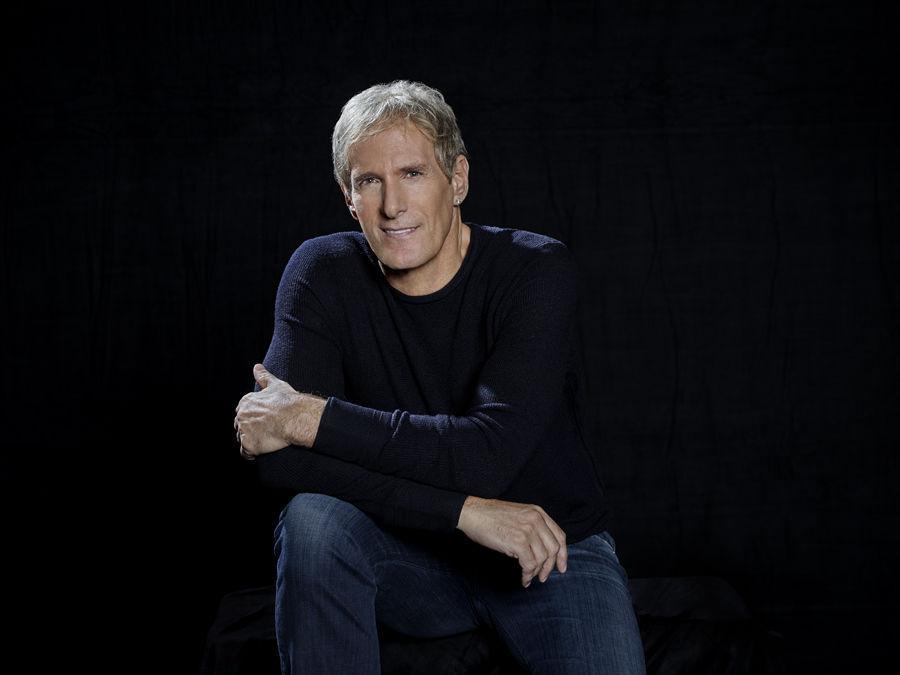 The upcoming season promises some returning guests and fan favorites, along with a special show with pop singer Michael Bolton.
The 2021-22 season will be divided into a symphonic and a pop series.
The Elliot Foundation Symphonic series kicks off Oct. 16 at the Clay Center with "Opening Night."
The program includes guest cellist Sterling Elliott, performing Haydn's "Cello Concerto in D Major." The symphony also will present Rimsky-Korsakov's "Scheherazade," and West Virginia composer Matt Jackfert's "Social Dissonance," focusing on the country's current atmosphere.
Nov. 13 is "Celebration of Keys," with fan-favorite pianist Jon Nakamatsu returning to perform Rachmaninoff's "Concerto No. 2 in C Minor." The concert also will include Shostakovich's "Symphony No. 5" and Adolphus Hailstork's "An American Port of Call."
On Jan. 15, the symphony presents "Winter Stories." Members of the West Virginia Youth Symphony will join members of the orchestra for a side-by-side of Beethoven's "Fidelio Overture."
The evening also will feature Schumann's "Symphony No. 2 in C Major," and guest Annie Wu will make her Charleston debut and perform Kevin Puts' Flute Concerto.
Feb. 12 is "Reflections," with guest Timothy Chooi performing Korngold's "Violin Concerto in D Major." The program will include Reena Esmail's "Black Iris (#MeToo)" and Elgar's "Enigma Variations."
April 2, the West Virginia Symphony Chorus joins the symphony for Mozart's "Requiem." The concert also will feature "Symphony No. 2 in D Major," from Joseph Bologne, Chevalier de Saint-Georges, and Brahms' "Variations on a Theme of Haydn."
The symphonic series comes to a close and the symphony bids farewell to Loh on April 30, with Dallas composer Quinn Mason's "Toast of the Town" and Rachmaninoff's "Concerto No. 3 in C Major" for piano, featuring Natasha Paremski.
The program concludes with Tchaikovsky's "Symphony No. 5."
The ZMM Architects & Engineers Pops Series begins Dec. 4, with the musical holiday celebration honoring seasonal favorites, "Sounds of the Season."
On Feb. 26, the pops series continues with "Blockbuster Broadway!" celebrating some of the biggest Broadway blockbusters of all time, including songs from "Wicked" and "The Lion King," performed by a trio of New York's top vocalists.
On March 19, it's "Harry Potter vs. Star Wars," featuring music from all nine "Star Wars" films and the eight "Harry Potter" films. The concert includes music by John Williams, Patrick Doyle, Nicholas Hooper and Alexander Desplat.
The pops series concludes with Michael Bolton and the symphony on May 3, 2022.
Co-presented with the Clay Center for the Arts & Sciences, Bolton will perform hits like "When a Man Loves a Woman," "Said I Love You ... But I Lied," and more.
The symphony will again collaborate with the Charleston Ballet for "The Nutcracker" on Dec. 11 for two shows and will co-present Handel's "Messiah" with the West Virginia Symphony Chorus on Dec. 18.
Both shows will be performed at the Clay Center.
Series subscription sales begin Monday, May 10, and range from $116 to $561 based on seating and package.