A federal prosecutor moved into The Atlas Building in March. He asked not to be identified — "I put bad guys away" — and pays $1,250 a month in rent. He has equal custody of his two kids. They share bunk beds in a small room, while Dad sleeps nearby in a standard-size bedroom. Is he getting his money's worth?
Ron Butlin says the answer must be yes, if the man is satisfied.
"It's not unusual for downtown living," says Butlin, the executive director of the Charleston Urban Renewal Authority. "My son lives in downtown Norfolk. He pays twice that much. I think it's expensive, but I'm not living there."
Butlin made it clear he is "very bullish on people living downtown. I hear people push back, there are no jobs here, no this and no that. Still, there are people living and working downtown but not many opportunities to live downtown. You look at what's happening around the country. People are downsizing and moving closer to services."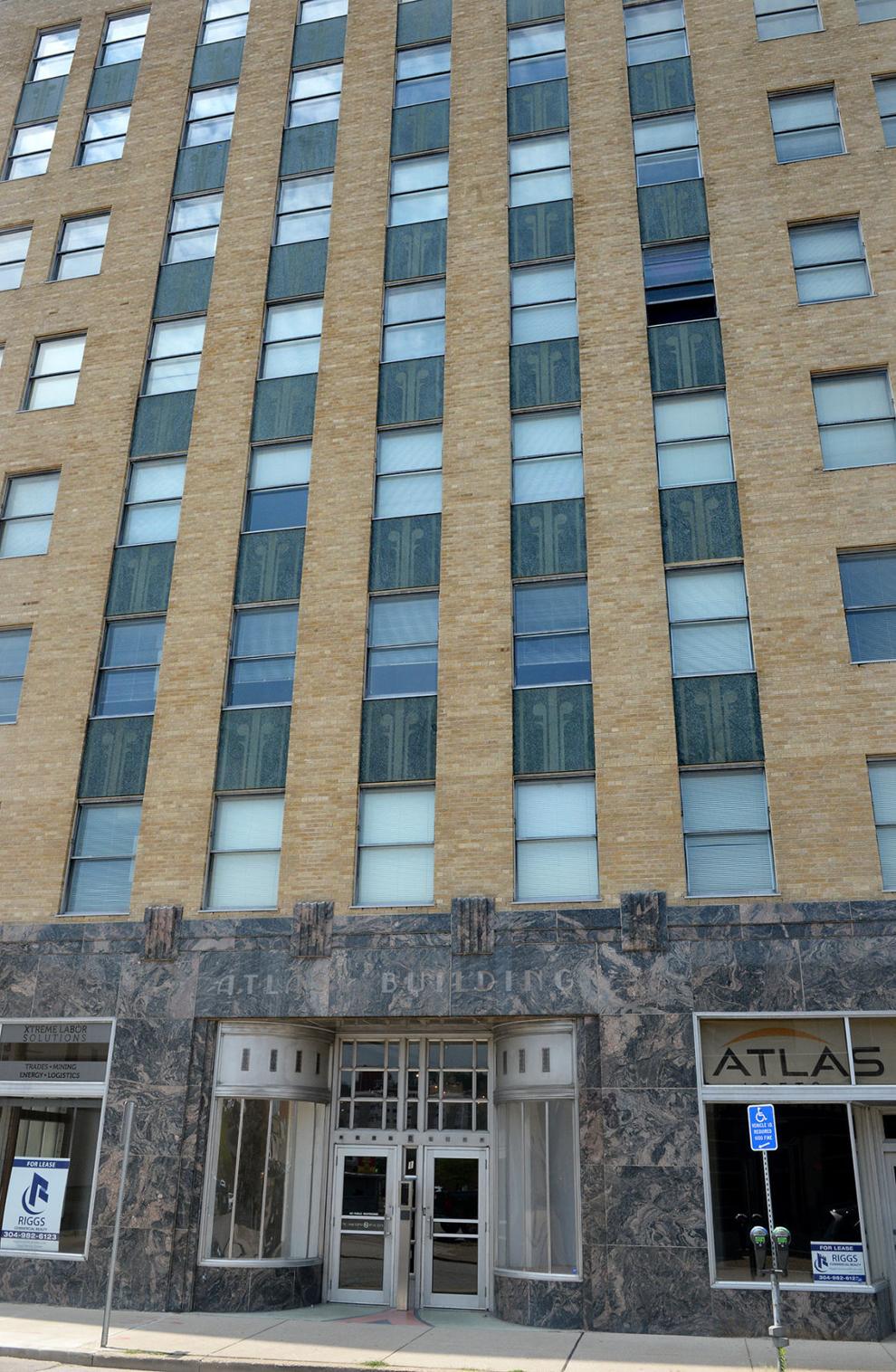 The prosecutor likes not having to drive. He eats out a lot and walks to restaurants. He likes to run so he just heads for the boulevard two streets away. He walks to work. In many major cities, those who can afford to live downtown often eschew cars altogether.
But what will the post-COVID-19 landscape — if indeed we are past it — mean for office work? Will people come back to work in the same numbers? After all, if downtown office buildings remain largely vacant, as many of the older buildings currently are, fewer and fewer folks won't be close to work.
These are all questions that good old capitalism will answer, Butlin said.
"I don't think we want to build 2,500 units next week," Butlin said. "I'd say a good strategy is converting 50 to 100 units at a time. The market needs to prove itself. Private capital is going to do these projects until they stop working."
The two canaries in the coal mine, Butlin said, are the former Huntington Square building on the corner of Lee and Hale streets, and the Riggs Corporation's Union Building. Developer Allen Bell bought Huntington Square in the spring and said he will build 67 condos, after gutting it from top to bottom. Bell's building should be a good bellwether, Butlin said.
The venerable Union is a Charleston fixture, rudely trying to butt its way into Kanawha Boulevard. Its strongly vertical dimensions and two-tone color scheme recall a time of construction — 1911 — when style counted. A rooftop restaurant used to border the roof. But, as an office building, its time might have come and gone. It has been talked and written about as Charleston's next entry into the downtown living sweepstakes, but so far, nothing has materialized.
"I certainly hope it's a go," Butlin said. "If any building around here could fill that use, that's it. The location is perfect, so close to the river." Attempts to reach Riggs representatives were unsuccessful, concerning either the Atlas or Union buildings.
Knoxville, Tennessee's downtown looked much the same as Charleston's 20 years ago, Sherri Semones said. Semones, 57, a real estate agent, lives with her fiancé, Dean Cordle, in Park View Lofts, a building opened for tenants five years ago. She met him online, moved here and just got engaged. Park View stays nearly full, though it is high-priced real estate by Charleston standards.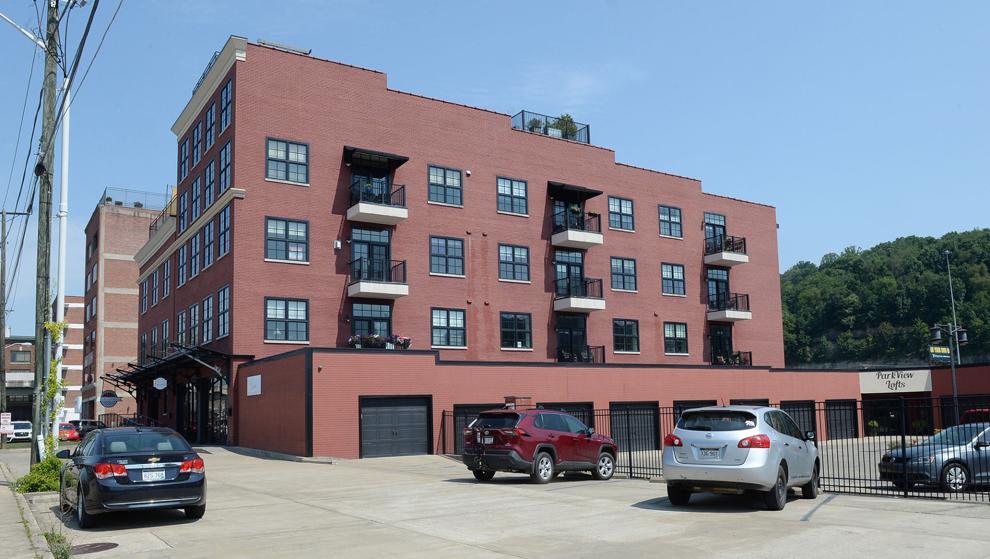 Park View Lofts is swank. Owing to its name, it offers gorgeous views of adjacent Appalachian Power Park, and even a rooftop viewing area.
Its going rate is $200 per square feet. Its penthouse is about 3,000 square feet, meaning the current owners paid $600,000. Prices range from slightly more than $200,000 for efficiencies to the whopper penthouse. Park View comes with on-site garages with doors, and, like the Atlas Building, an entrance requires a security code for entrance.
It gives off the vibe of a mature downtown market, not one just beginning to take hold.
Knoxville's market is full of Park View Loft-type developments. Semones said students certainly didn't fuel the explosion. Young professionals and affluent empty nesters did. Charleston's young professionals are leaving, statistics show, and one has to wonder how many older people here have the money to sink into pricey urban amenities.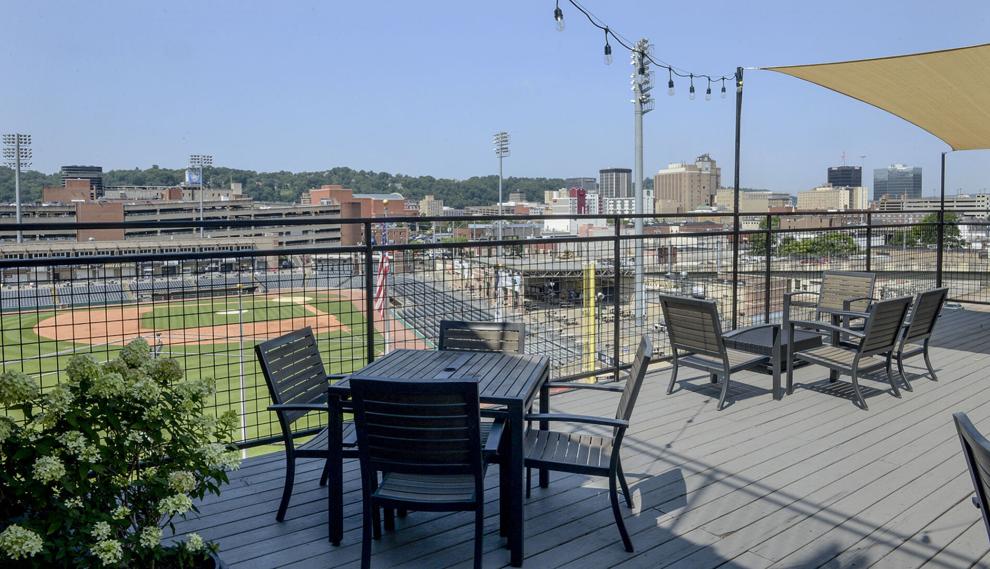 Again, the market eventually will meet the demand or not, Butlin said. He knows a friend looking for a downtown space who hasn't found just what she is looking for. When she does, she might take the plunge.
Knoxville was kind of "a slow burn," Semones said. The market became more robust and varied, as more and more developers started buying up buildings — warehouses, old banks no longer used as such. Most of them started off as apartments, then were sold off as condos.
Business development and downtown living evolved there together, Semones said, giving downtown residents something to do as soon as they stepped outside. Semones allowed that Knoxville is also home to the University of Tennessee, a major employer and economic driver.
"But I do think there's hope for our downtown, I really do," Semones said. "It's certainly not New York City and not even Knoxville. But for the majority of people, it's what we've got. I'm very happy. I like the idea of walking to go out to dinner, sometimes going to the boulevard and riding my bike. It's nice not to have to get in a car. I can walk to Capitol Market and buy a couple of tomatoes."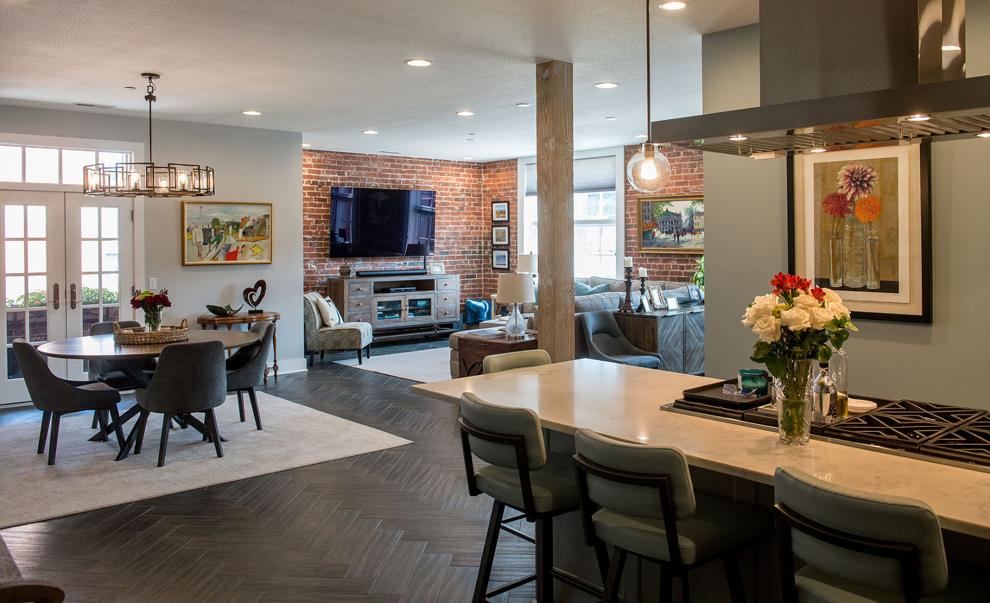 Now, 71, Danny Jones is back on Quarrier Street, running Danny's Barbecue Stand and renting in the Atlas Building. From 1973 to 1978, he lived across the street at the old Holley Hotel, which saw its share of colorful characters. Its huge site has been barren for decades, as the city has failed to attract anything in its place.
Jones enjoyed the Holley circus, as he has stints as city mayor from 2003 to 2019 and single terms as county sheriff and House of Delegates member.
At the Atlas Building, two units have been consolidated, giving him a one-bedroom space and his two sons, Jarrett and Andrew, a two-bedroom unit next door.
They are separated by only a couple of doors. He pays $2,800 a month. Jones believes renting is the way to draw folks to downtown.
"Observations have led me to believe that downtown, it's a whole lot easier to rent than to sell," Jones said. "Once you buy a place you own it and you're stuck with it. What if you buy a place in a building that only half sells?"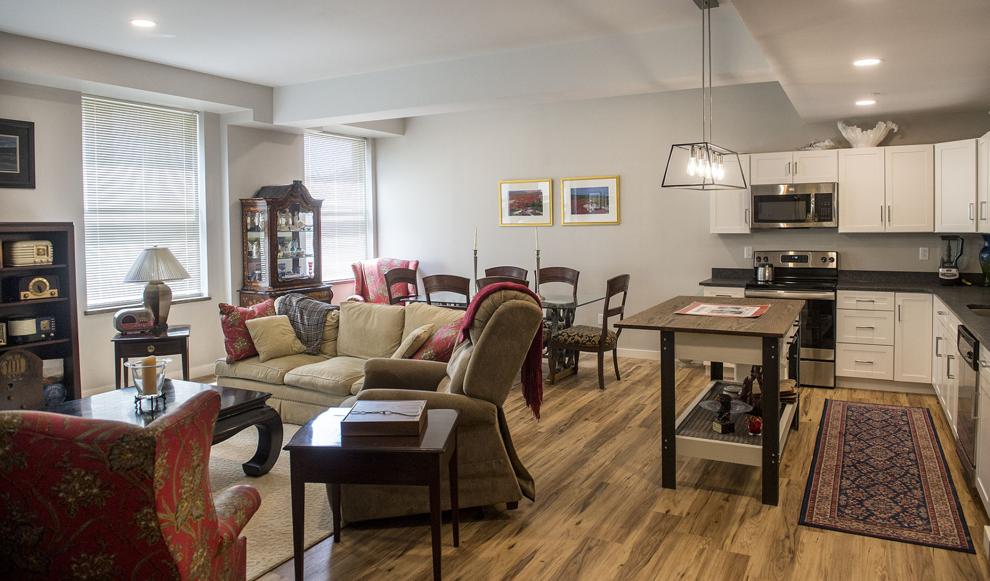 Jones' reservations about buying might be reflected in the relative struggles of The Virginian on 814 Virginia St. E. Semones and Natalie Crowley both work for Old Colony, the Realtor marketing the 14-unit property, which seeks buyers, not renters. Semones said only four of 14 units are occupied. The remaining units are awaiting buyers who will build out the units themselves.
Some commercial developers speak of a glut of Class B office space in Charleston and advocate turning those properties into residences. Class B buildings are older and lack certain code qualifications, often including sprinkler systems. They are many and varied throughout town, including several one block up from the Atlas Building.
The Union Building would qualify in that category. "But if you can do it in The Atlas Building why not the Union?" Butlin asks.
There is another, somewhat controversial element to downtown living. The homeless population continues to proliferate in Charleston. No matter how one feels about the plight of that group — scornful or sympathetic — their presence cannot be ignored.
The Atlas Building prosecutor points out from his window the stoop of the defunct Quarrier Diner, where the homeless sleep. They rummage through a nearby dumpster. One day this week, a man and woman argued loudly outside the entrance. The woman pushed a wheelchair full of garbage bags. The prosecutor said he is wary of their presence.
Whether that is fair or not is debatable. When it comes to business, it either sells or it doesn't, fair or not.