Gov. Jim Justice continues to push his proposal to eliminate West Virginia's personal income tax in exchange for higher tax rates in other sectors. It's a move the second-term governor insists will pump more than $1 billion annually into the state's economy, the effects of which he says will be felt statewide.
But while the impact of the proposition is undeniable, the plan does have critics. That includes advocates of craft breweries, the fastest-growing industry in the state, who say their business will be crippled — if not killed — by Justice's plan, which would raise the tax on beer from 18 cents to 94 cents a gallon, a 530% increase.
"If this passes, there will be several breweries that move elsewhere or shut down for good," said Matt Barnett, owner of the Sophisticated Hound in Princeton. "We'll have to take it day to day as it comes. But I know there's no brewer in the state that can support this kind of tax hike."
That 530% increase would be the second-highest beer tax in the United States, behind only Alaska. West Virginia's rate would be substantially higher than surrounding states, where beer taxes are as low as 8 cents a gallon in Pennsylvania and Kentucky.
"This will all but eliminate the mom-and-pop brew pubs and restaurants," said Delegate Sean Hornbuckle, D-Cabell. "The only way currently to entertain a responsible avenue to a removal of the personal income tax is not raising taxes, but rather create revenue streams to ensure the financial welfare of our schools, local small businesses and first responders."
Craft beer is a burgeoning business.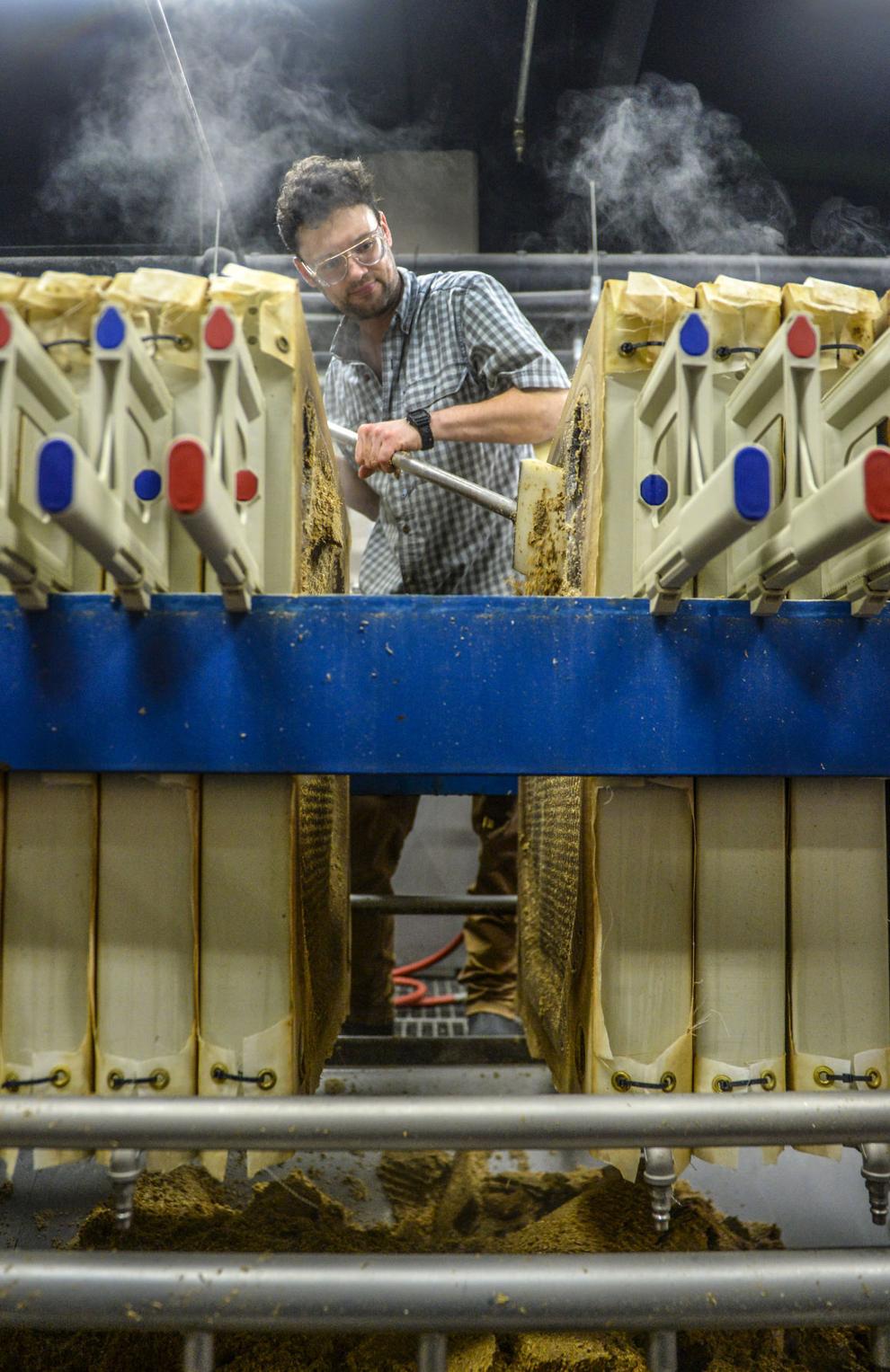 According to the Brewers Association — a national nonprofit organization that serves as an advocate and shepherd for the industry — beer crafted at small and independent breweries had an $82.9 billion impact on the U.S. economy. That number considered the effect of craft beer as it moved through breweries, wholesalers and retailers, along with nonbeer products, such as food and merchandise.
The Brewers Association also said plenty of jobs were created. Its report indicates 580,000 total jobs related to the craft beer industry, including 160,000-plus jobs directly associated with breweries and brewpubs.
California received a national-best $9.7 billion economic impact, followed by Pennsylvania ($5.6 billion), Texas ($5.4 billion), New York ($4.9 billion) and Florida ($3.8 billion). And while beer volume sales were down 2% overall in 2019, craft beer grew by 4%, to account for 13.6% of the U.S. market by volume. Sales rose 6%, to $29.3 billion, in 2019, making craft beer account for nearly a quarter of the $116 billion American beer market.
Those numbers were stunted during COVID-19-plagued 2020.
Bart Watson, chief economist for the Brewers Association, said small and independent brewers were on track for numbers to be down 7% to 8% from 2019. Smaller breweries — with their reliance on at-the-brewery sales — likely suffered more severe hits.
And while he forecasts upwards of 7% growth this year, he says a decline in production levels last year indicates the industry won't return to previous levels for a couple of years.
"The pandemic led to the first decrease in production in the modern craft era in 2020," Watson said. "We'll be releasing our 2020 data next week, but volume was down [by] high single digits, and revenue and retail sales were down more. There's lots of variation by geography, brewery and business model, but most small brewers took a financial hit from a combination of decreased volume sales, often decreased revenue on those sales and increased costs.
"Selling the same volume in packaged beer isn't as profitable as selling it over your bar. It's unlikely the industry will recover to 2019 levels until 2022."
Even before the pandemic, craft brewing in West Virginia had plenty of ground to cover to catch up to the rest of the nation. West Virginia's craft beer industry in 2019 ranked 46th nationally, with 28 breweries that produced 22,964 barrels of beer (49th). It had a $289 million economic impact on the state, the 46th-highest nationally.
By comparison, Idaho — with a nearly identical population to West Virginia — had 73 craft breweries (31st) that produced 91,819 barrels of beer in 2019 (39th). Craft beer had a $438 million economic impact on Idaho that year (39th).
Still, that juxtaposition doesn't indicate how the industry has grown statewide. It has expanded from five breweries in 2010 to the 28 reported in 2019.
And that growth hasn't been anchored in one particular part of West Virginia. Breweries have popped up in both panhandles, along interstates going in all directions and in the coalfields. Experts expect those trends to continue as the industry becomes more mainstream and the breweries become ingrained into their communities.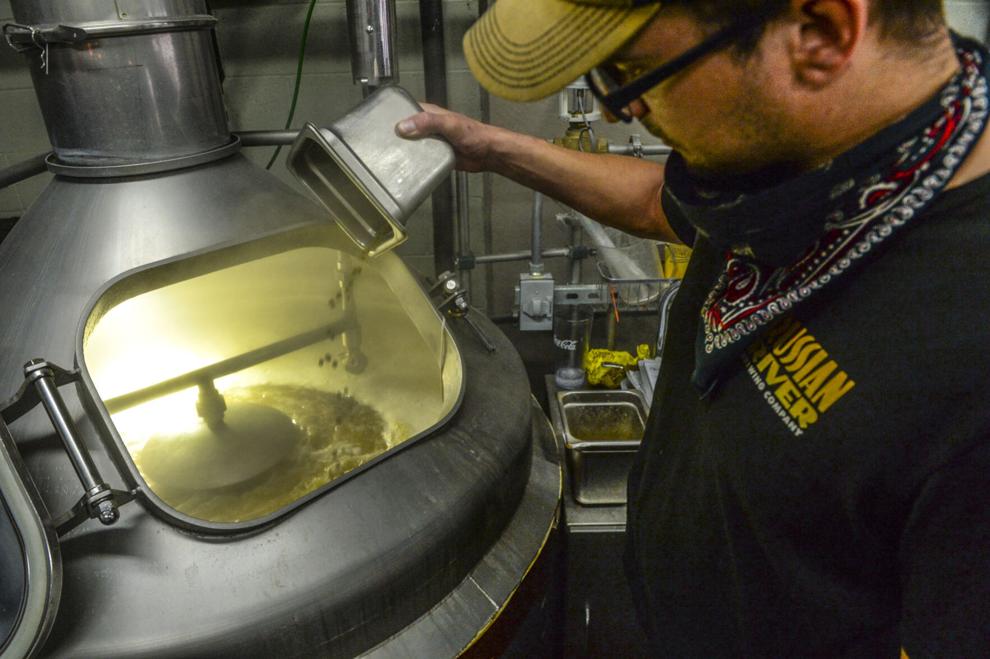 Those projections, however, are under the assumption that pending legislation doesn't serve as a death knell for the industry.
"It would certainly set the industry back," Watson said. "One of the biggest impacts would be exports to other states, since West Virginia brewers would immediately be at a cost disadvantage. In general, we've seen costs rise in a variety of areas — not to mention brewers taking on new costs as a result of the pandemic. So this increase would be more difficult in combination with other price increases many small brewers are already facing."
An example of the increase would be the added costs Short Story Brewing would incur if the tax rates increase according to the legislation.
The nearly 4-year-old brewery in Rivesville produces in excess of 1,000 barrels of beer annually, paying about $6,000 in taxes. If the bill passes, that cost will skyrocket to closer to $30,000.
And the big thing owner Aaron Rote tells people: The beer isn't sold when they make it, but the tax is paid regardless.
"The West Virginia Brewers' Guild position is that our industry is one of the few that has shown real growth in recent years," said Rote, who's also the guild president. "New and existing breweries will relocate to surrounding states, which already have more friendly legislation for breweries, and larger customer bases.
"The governor's proposed plan seems to target industries that he has no personal stake in, while showing overwhelming favor to his own tax bracket and business interests. The governor should consider showing as much empathy to small-business owners as he does for big business."
The Governor's Office did not respond to emails requesting comment.