Just as the fledgling Elk City district of Charleston prepared to take off last spring, COVID-19 dealt the same on-the-nose haymaker it distributed to businesses across the country.
Those interested in the area's welfare were no doubt concerned the district had sustained a fatal hit. Restaurants shut down for weeks. Upon reopening, they accepted only take-out orders, which worked better than expected. Retailers held on the best they could.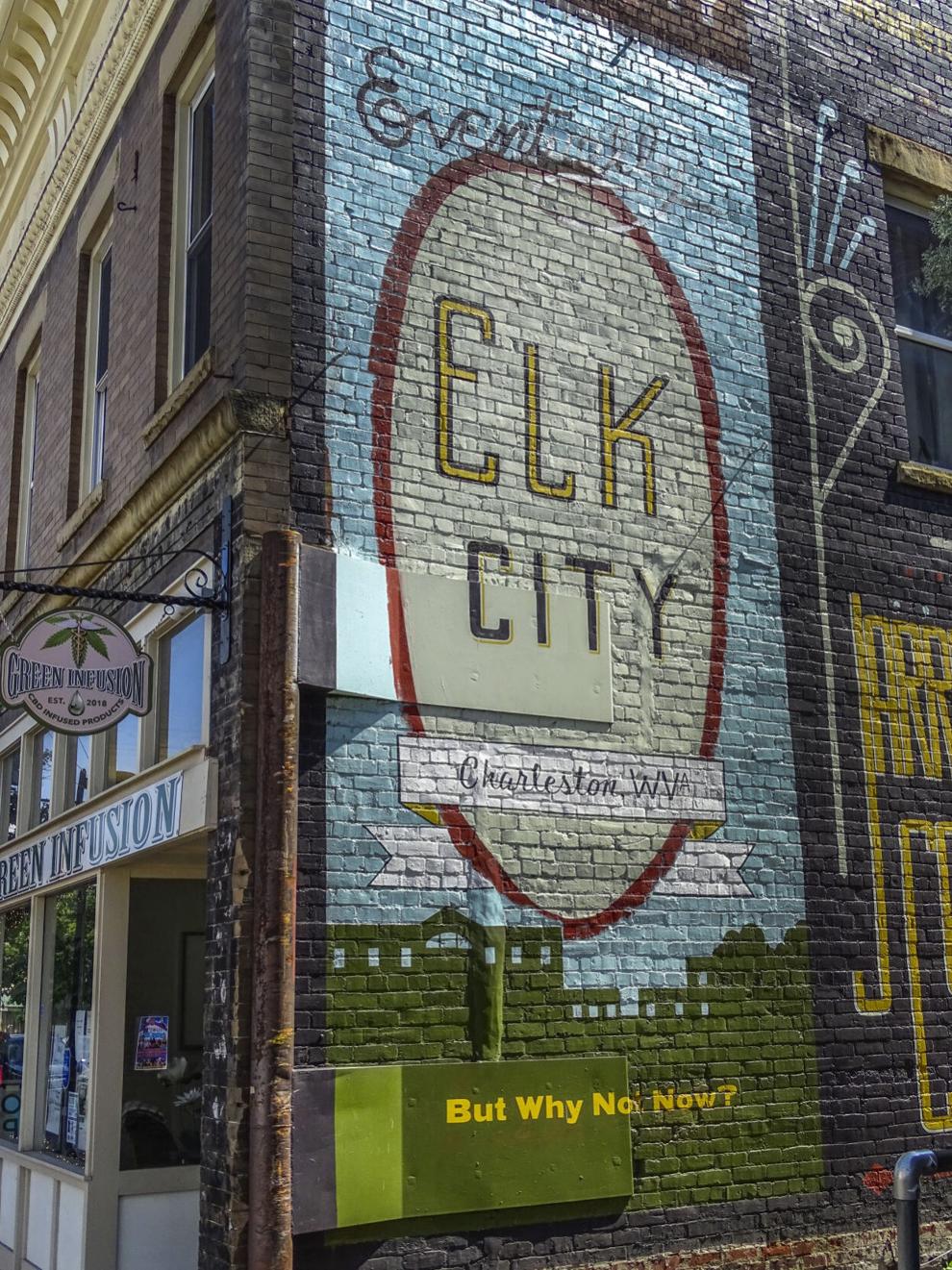 "If I hadn't had a PPP [payment protection program loan], I wouldn't have made it," said Robert McComas, 42, of Nitro, who owns Green Infusion, a cannabis-based establishment heavy on CBD and Delta-8 products. "I almost went under."
Things look better these days, as vaccination levels have allowed life to return to mostly normal. McComas said March, April and May were record months, and more than halfway through June he was looking for another milestone.
For McComas, twin saviors have been the lifting of COVID-19 restrictions and the relatively new appearance of Delta-8, a THC compound close enough for some customers to the real thing. About 60% to 70% of his business comes from Delta-8. His average sale is $60 to $70, between Delta-8 and a cornucopia of CBD products.
Businesses such as Green Infusion and Vandalia Donuts create a neat dichotomy in Elk City, named for the original, 1890s moniker of the area. It spent four years as an independent municipality in that decade. The new businesses on the block, sparked by developer Tighe Bullock, create a nice contrast with old-school denizens such as The Grill, Charleston Business Machines, Sodaro's Electronics and Backstage Bodywear. Elk City is primarily the first two blocks of Washington Street and Bigley and Tennessee avenues.
No one is happier than The Grill's Dave Arthur. Arthur is a staunch Republican, his walls dotted with pictures and memorabilia of GOP icons. He has been on West Washington Street for 48 years, and his dad 18 years before that.
"I've seen it at its peak and I've seen it at its low point," Arthur said. "It's starting to come back again. My business has never been better."
Though Arthur might not be in ideological lockstep with the proprietors of, say, Kinship Goods apparel or Mea Cuppa coffee shop, he welcomes the foot traffic his new neighbors have provided. His view is one you'll hear often repeated by Elk City merchants: what's good for one is good for all.
"People are tired of hibernating," Arthur said. "For me, I found out I didn't have a hobby. Folks want to go someplace, instead of talking to their spouses. Everybody loves their spouse, but it gets old."
Elk City is now poised to see if it can truly rise above hopes and dreams. A new ice cream shop on West Washington Street, operated by the Winter Floral flower shop owners, is planned, as is a 20-tap brew pub on Ohio Avenue, next to Appalachian Tea.
Those two businesses represent what might be called the southwest boundary of Elk City, with Echo-Lit the most purely western outpost, on the corner of Washington and Maryland. Echo-Lit makes educational and artistic posters.
The beer pub is another product of Bullock's fertile mind and active hands. Slated to open in August, it will be housed in the former Husson's Pizza location and managed by Books and Brews owner Pat Pelley.
If teamwork and espirit de corps count for anything, Elk City will make it, despite offerings that are not always mainstream or dirt cheap. Walmart on the West Side it is not, nor is it intended to be. It is gradually turning into a cluster of boutique-style shops that don't suggest a town and state losing population and missing a real economic driver.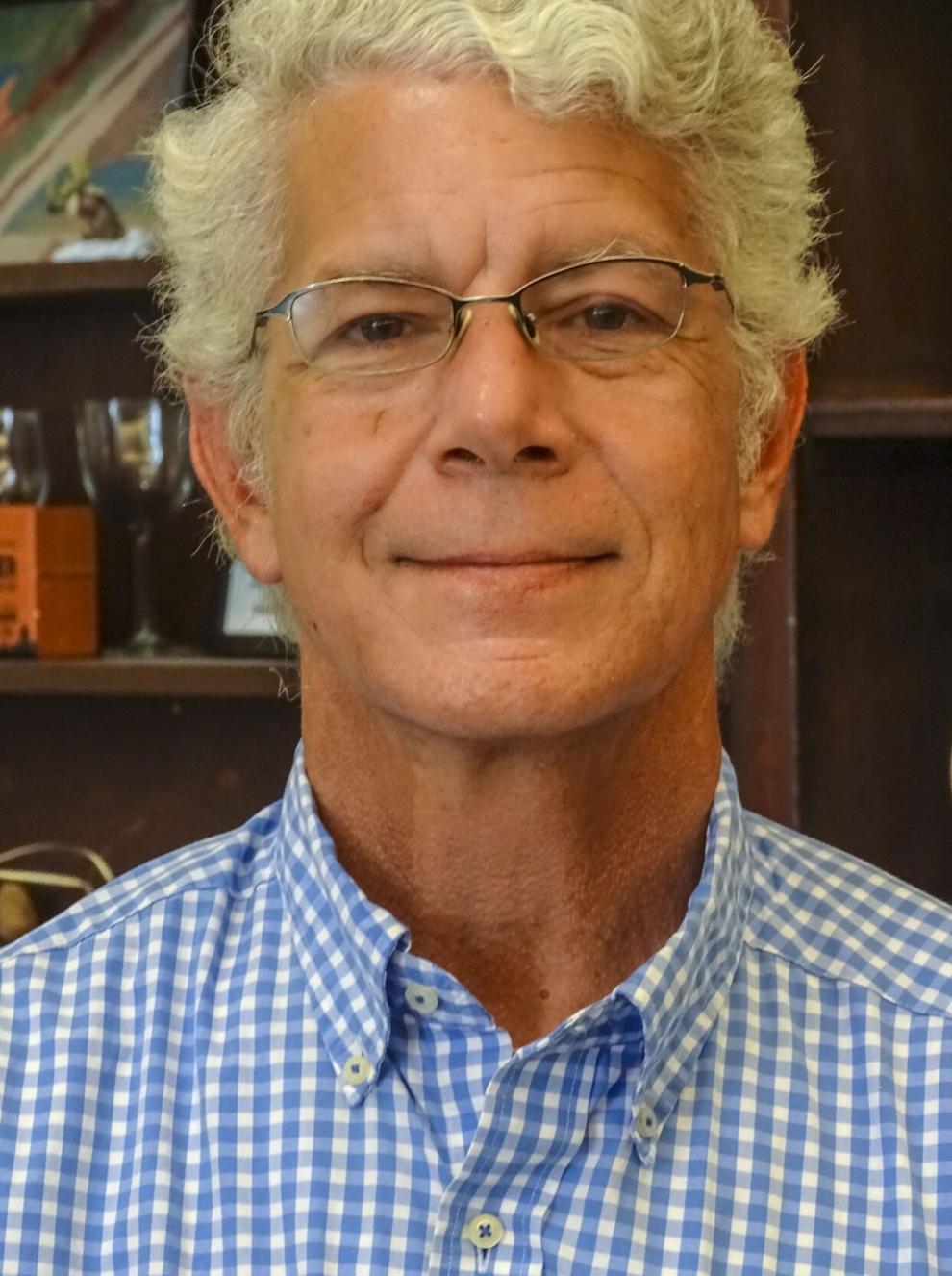 "This is the economic driver," said Dave Haden, who manages Gonzoburger and Mi Cocina De Amor. Perhaps Charleston, with Elk City's help, can eventually turn into something akin to Asheville, North Carolina, a booming town that basically offered a lifestyle and amenities. People followed.
"Someone asked me when Books and Brews [a restaurant across the street] went in if I saw them as competition," said Haden, who manages the restaurants for the husband-and-wife duo of Frank and Julia Gonzales. "No, why should I? They're not heavy into burgers or Mexican. We help each other out; if [Pelley] needs, say, gloves, or fries, I'll take them over to him because I know he'd do the same for me. One thing I don't understand is rooting for someone to lose."
Still, Elk City merchants know they are taking a chance, pinning their hopes on a physical shopping model, in 2021, in a section of town disparaged for decades.
"I might be crazy," said April Showen, owner of 218, a somewhat upscale clothier in the heart of the district. "A lot of people like to shop online, but if they want places like this to succeed, they're going to have to make it an event and come out and shop. They have to be willing to be transformed."
As Showen talked, customer Ashley Landis, 43, sauntered in wearing workout attire. Fit and stylish, she appeared to be Showen's ideal customer. "I've got some things to show you," Showen called to Landis.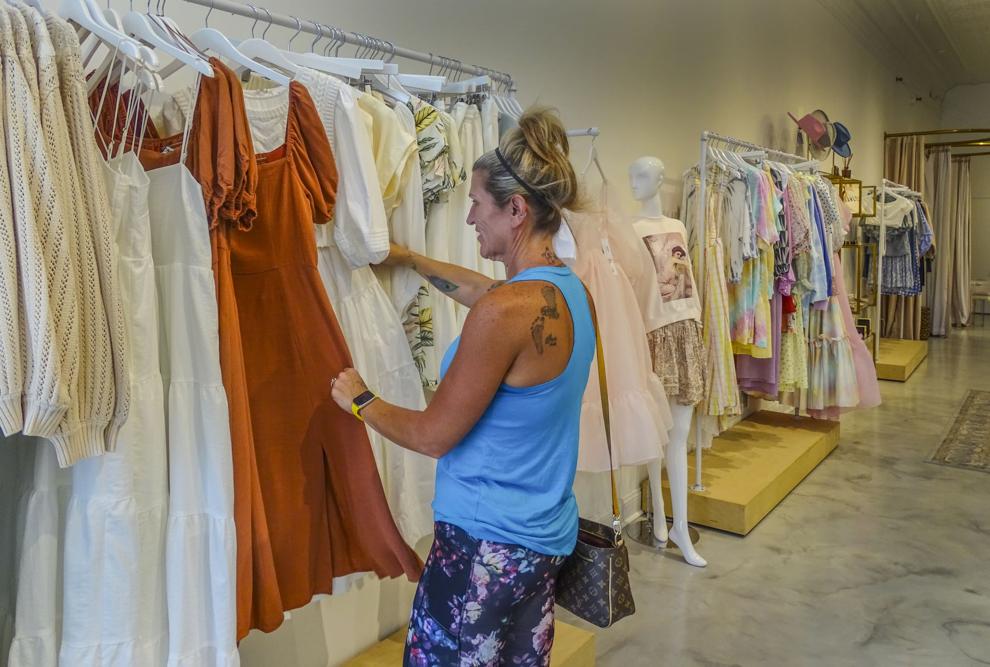 Most of Showen's pieces run from $40 to $140. She stocks everything from extra small to 4X. A short denim skirt is $42, while a pair of trendy lounge pants go for $140.
Arthur, the conservative old hand, can appreciate the importance of creating a buzz.
"People have to want to get out and walk around a little bit, because if you just drive through you don't realize how much is here," he said.
Before Bullock came on the scene late in this century's first decade, what is now called Elk City had slogged along for decades. A pill mill occupied the bottom and a side property of the old Staats Hospital Building, which Bullock bought in 2014. What is now a for-rent office space served as an adult theater for much of the 1990s.
Bullock, with down payment help from his parents, bought his first Elk City building in 2008, at the age of 19. It now houses The Bully Trap barbershop and Capital Insurance Group. One end has become famous for its Charly Jupiter Hamilton mural. The note on that structure is nearly paid off.
Bullock is a master of obtaining financing through non-conventional means. He buys and rehabilitates the structures — or allows the tenant to handle the remodeling — then rents them to various merchants. He said his going rate is about $1 a square foot per monthly rent, sometimes more if he has a lot of money in the rehab.
Most of the businesses bear his imprint in some fashion. And an eclectic bunch of businesses it is becoming.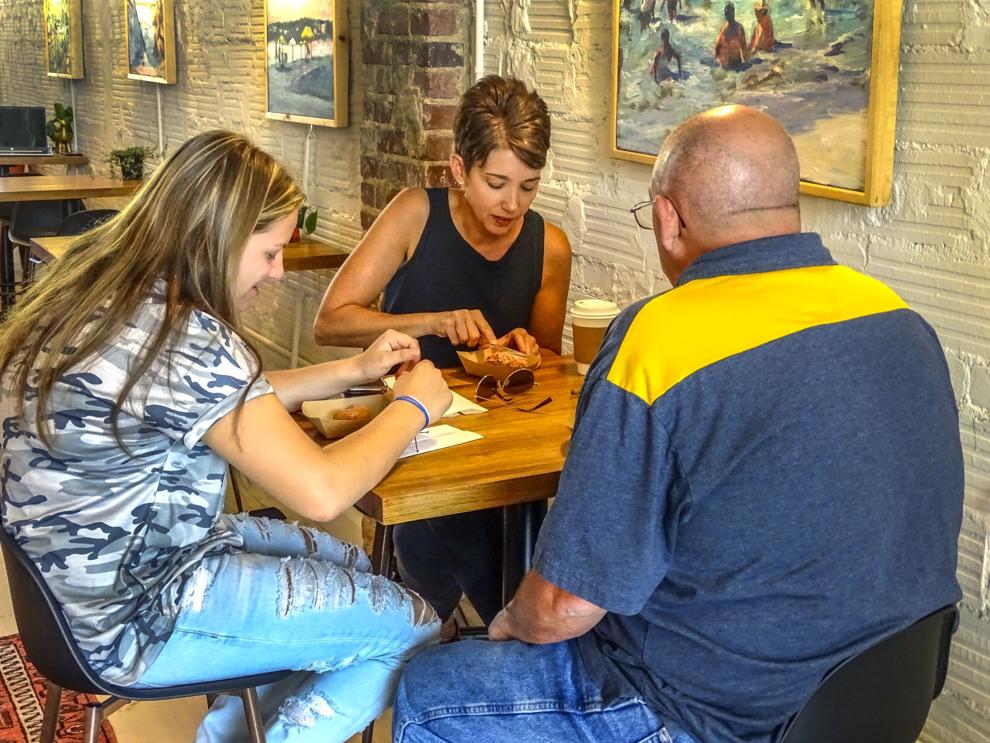 Take Vandalia Donuts, next to Kinship Goods on Tennessee Avenue. The shop is tentatively poised for a grand opening July 9. At first glance, its business model seems more suited to Portland, Oregon, or Asheville. Owner Stephanie Woody sells $4.25 doughnuts, each baked fresh and topped on a recent visit with either Toasted S'Mores, Lemon Blueberry, Strawberry Pretzel or Maple Bacon.
She sees her niche as a gourmet dessert mecca. Doughnuts are eaten with a fork, and mostly on special occasions. It isn't a typical doughnut shop, as Capitol Street lawyer Mo Persinger recently discovered. He ordered three dozen donuts, to be surprised a little by the $130 price tag.
If the price of the goods is a little high, the look of the shop is impeccable. A former interior designer, Woody's shop is a classic example of the rough-hewn look done on purpose. It is bright and airy, ideal for drinking coffee and chatting.
"I used to bring my kids down here to dance at January's," Persinger said of the nearby dance studio, which is still operating. "Back then, a lot of stuff was boarded up, not much to see. I like to walk around here now."
Green Infusion's McComas, like many people from any walk of life in Charleston, has sacrificed certain things for love of home.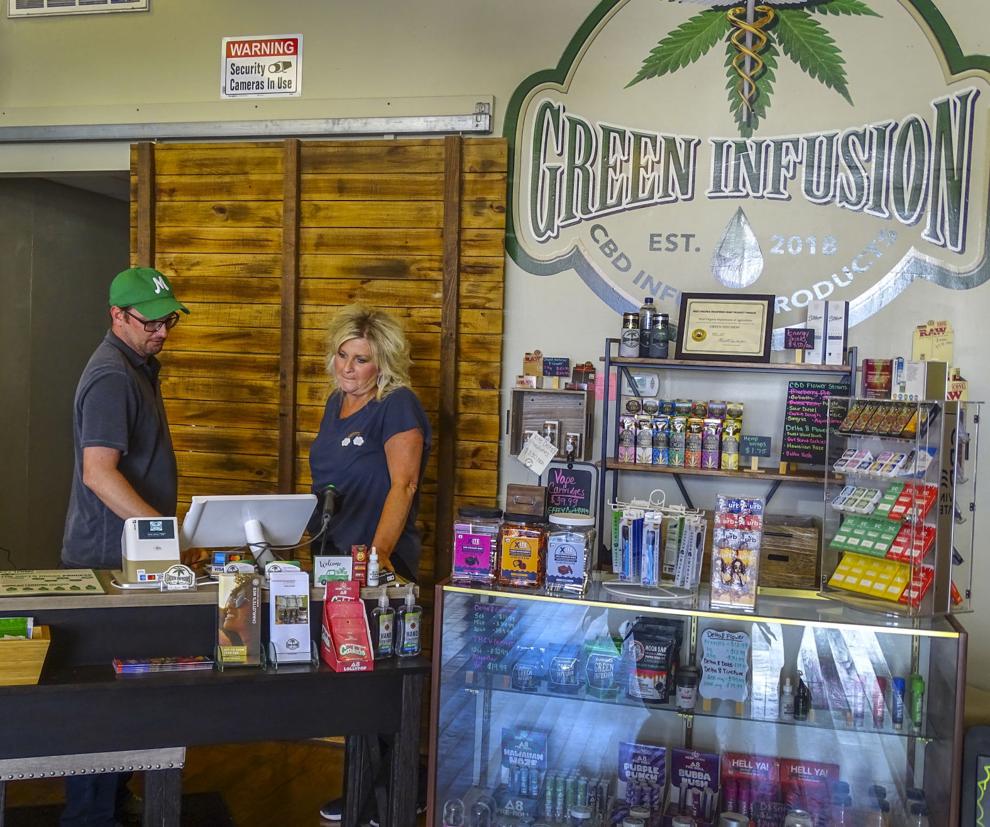 "Charleston is a dying city," McComas said. "But Elk City does seem to be the only portion of town that's done any growing. And I like West Virginia. I've lived in other places and every place has its problems."
Elk City's problems include the deteriorating Fountain Hobby Center at the corner of Bigley Avenue and Washington Street, next to the trendy Mea Cuppa and the patio-heavy Mi Cocina; the vacant but spiffy Custer Theater office space; and an empty Rite-Aid. With its middle parking lot light post downed by hoodlums, it ends what would be Elk City's third West Washington block with a thud.
But a district would not have generated this much buzz if only problems persisted. Phil Melnick owns Elk City Records, now on the radar of serious vinyl collectors. He bases his prices partly on scarcity. Using a database compiled by worldwide vinyl owners themselves, he knows that an album by German artist Ingeburg Thomsen is one of only nine listed by the site. He wants $44 for it, just above the median of $42.36. A Japanese collector has made three trips, in person, to his shop, to buy and sell vinyl.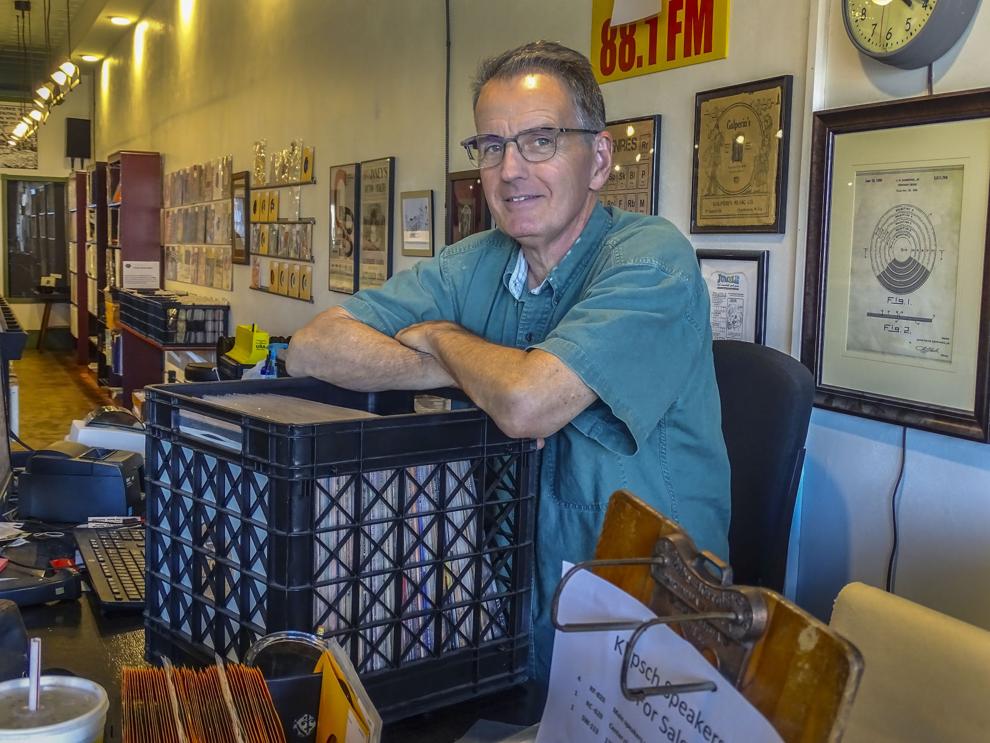 Jazz is his prize category. When enthusiasts come in to browse — they're normally men, Melnick said — he often notices women and kids quickly become restless.
"I ask them, 'Do you like coffee? Doughnuts? Do you like T-shirts?' When they come back I see they've got a bag from Kinship, a cup of coffee from Mea Cuppa, they've been to the doughnut place," Melnick said. "I love helping someone having a nice time in Charleston, instead of just driving by and seeing the Gold Dome from the interstate."