The woman standing in front of the empty cat food section chose not only to rehash all the causes of the global supply chain failure. Her question went a lot deeper, past COVID, cargo ships and a sluggish labor force.
"Our priorities need changed," Kim Day, 62, said Tuesday, at the Spring Street Piggly Wiggly. "People are used to getting whatever they want in ready supply. For instance, don't expect fresh fruit in the dead of winter."
COVID-19 has upended every segment of the economy, she said. The well-documented cargo ships stuck at sea wouldn't be, she said, if enough workers existed to unload them; truck drivers to deliver them; store clerks to put them on shelves. And so on.
She wondered if low-paid working people in the pre-COVID-19 era have found a way around the system, and applauded them for it. Generous unemployment benefits, stimulus checks and the like have been speculated as an avenue, but that largesse must tap out one's savings, eventually.
Maybe people are pooling their resources, romantic partners or not. They're lurking in the "gig economy," a little of this, a little of that, with wages tax free. They've realized sky-high day care is not worth a job paying less than $20,000 a year. They've decided that living within modest means is more of a life than trudging off to drudgery every day. It's all speculation.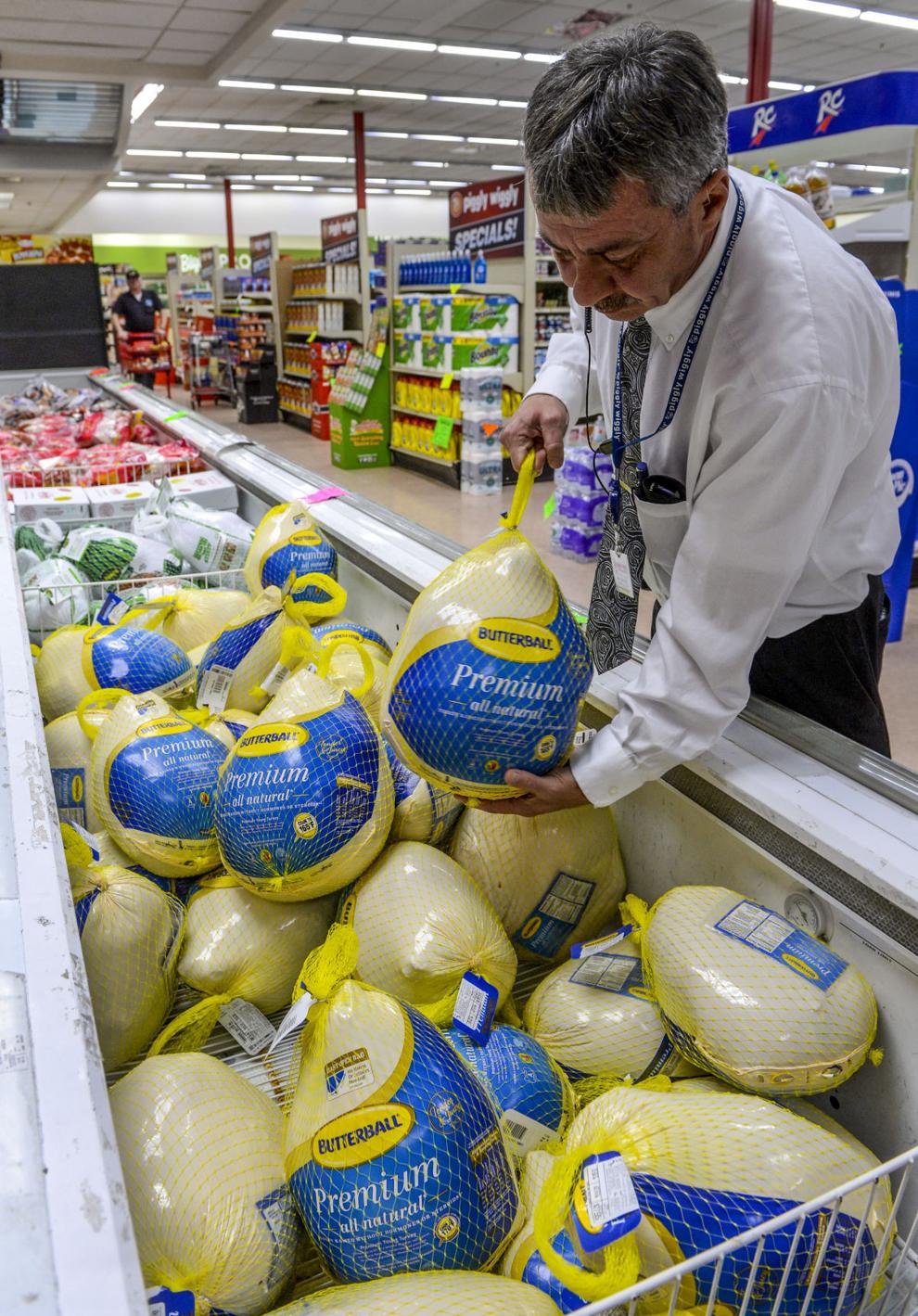 "To go to a job you absolutely hate, every day, is horrible," said Day, a retired federal contractor. "I think COVID made people realize that. I'd just as soon sit at home with a beer than with a bourbon at a fancy restaurant."
Amid Day's meditations on materialism comes the most ostentatious, over-the-top display of them all — Christmas. People may be looking at leaner Christmas shopping this year, or at least one with less-diverse offerings.
"I worry now, with Christmas on the way, you'll just see it more and more," said Charleston Department Store co-manager Tasha Ellis, 42.
Ellis' equal in title, Ray Swiney, 33, said he placed an order of clothes in February. Only about a third of it is in. Other orders are projected for spring, although meant for fall.
West Side institution Charleston Department Store celebrated its 100th anniversary last month.
Charleston Department Store employee Kaiden Norton doesn't have the luxury of philosophy. All he knows is what used to take two weeks to come in might take — who knows?
"When I tell people this is going to take about three months, they're like, 'Are you serious?' " he said.
Back at Piggly Wiggly, store manager Tom Keaton holds to simple acceptance: "With any item we order, I don't know if we're going to get it until we receive it."
Before the pandemic, Keaton said, he'd go looking for an employee to correct if he noticed a hole, a missing item or two, in any of the store's shelves. The place's shelves are as holey as a church now, as with any supermarket.
The vagaries at which the coronavirus has disrupted supply are curious, Keaton has noticed. For some reason — maybe because the salt and seasoning come from a country hit hard by COVID-19 — barbecued Fritos are a rarity. Canning supplies are scarce because everyone has gone nuts canning since last year. Turkeys can still be found at Piggly Wiggly, but the sought-after Honeysuckle brand is rare.
Charleston Department Store has experienced troubles keeping its Carhartt, Levi's and New Balance brands in adequate stock. Old standby Lee has filled some of the jean vacuum. Years ago, Charleston Department Store carried more high-end products, but Ellis said it has turned into a working-class store, with Carhartt, comfort shoes, jeans and nurses' scrubs keeping the store afloat.
"You know, all in all, we haven't had a bad year," Swiney said.
Tom Crouser is a consultant to the printing and business industries and the principal of Crouser and Associates. He also is a Gazette-Mail contributing columnist. He said he believes people "hunkered down" when collecting generous benefits, because, for someone making $15 an hour — a gross of about $600 a week — the $600 a week in supplement alone meant a match of pre-layoff income, to go with 70% unemployment.
Once COVID-19 began relenting some, the purse strings loosened but manufacturers still battled to keep up. Sick workforces aren't productive. Many goods are produced in poor countries with a lack of vaccine.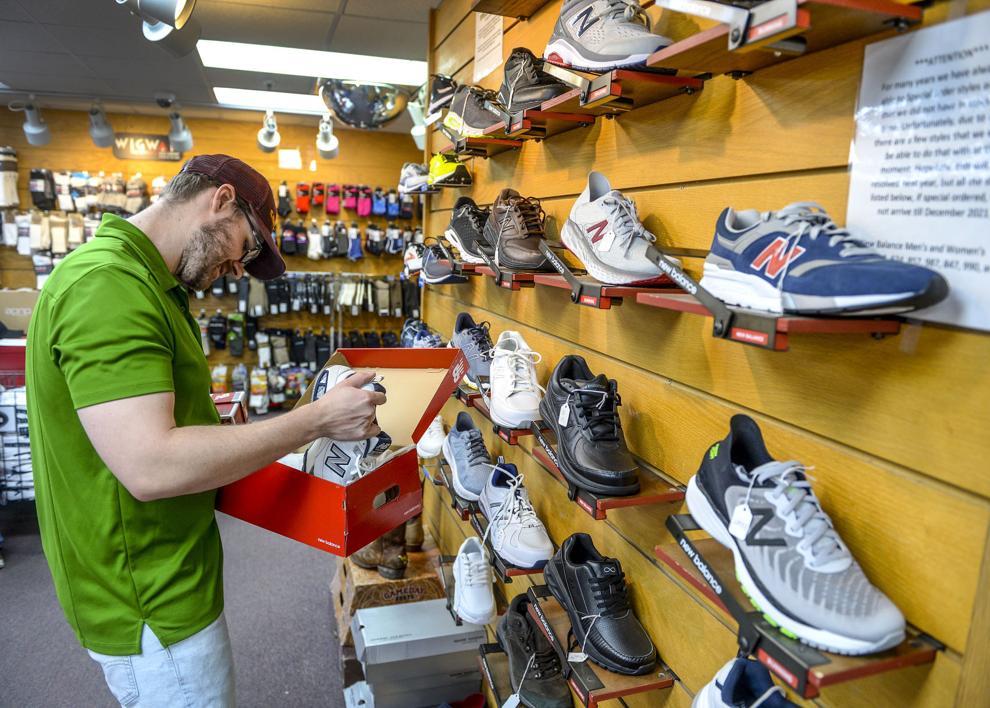 "You have an increase in the amount of goods purchased, which increases traffic along the supply line to the point you can't handle it," Crouser said. "We've experienced a 30% increase in goods purchased. It's like going into a big city at rush hour and traffic is backed up. It's swelled the amount of physical goods throughout the world. A lot of that comes from China."
Crouser said he can point out facts but still cannot decipher exactly what is causing each segment of the process to falter, beyond the blanket blame of COVID-19.
"I really don't know who's got their whole hands and arms around this thing," he said.
Curiously, the small businesses with which he contracts are not hurting. Payday Protection Program and EIDL loans, both designed to lessen the impact of COVID-19, did not have to be used to great extent.
"While sales dropped, they weren't nearly as much as anticipated," Crouser said. "I know many companies have substantial cash reserves on hand today. I suspect a lot of that has happened with consumers, as well."
Meanwhile, the most tangible sign of COVID-19 is still backlogged. Bloomberg reported a few days ago that 83 ships were waiting to dock at either Los Angeles or Long Beach seaports. The average wait increased to 17 days, double the level from two months ago.
"Strained supply chains have become an economic drag on the world's largest economy and a political risk for President Joe Biden as the disruptions put upward pressure on inflation while highlighting shortages of workers, including truck drivers and warehouse staff. Consumer sentiment is deteriorating amid a spike in the cost of living," the outlet reported.