From miniature fabric sculptures to comic-based illustrations to larger-than-life murals, the six West Virginia artists selected for the third Tamarack Foundation for the Arts Emerging Artist Fellowship program have different styles, focuses and visions.
The artists for 2021 are: Brandy Jefferys (Cabell County), Suzan Ann Morgan (Upshur), Emily Prentice (Randolph), Kelsie Tyson (Greenbrier), Nichole Westfall (Kanawha) and Blake Wheeler (Kanawha).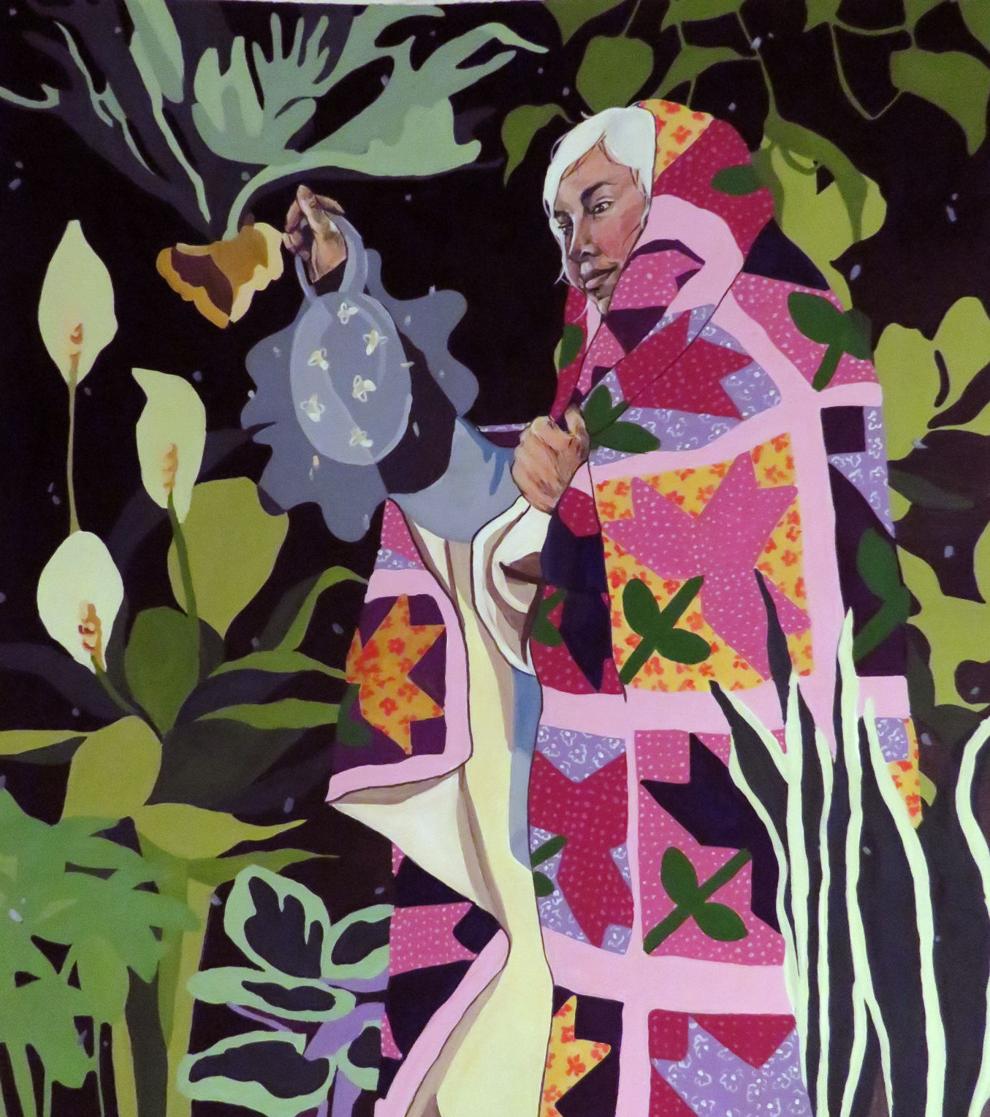 They have in common an interest in art since childhood. Along the way, they've sought to change artistic directions and grow their art into successful businesses with community connections.
As Emerging Artist Fellows, they have a year to discover the best ways to do that. The fellowship gives them opportunities to network with other artists, benefit from mentoring, learn basic business and marketing skills, and concentrate on refining their art.
"There is so much more to being a successful artist than working in your studio and producing," said Renee Margocee, Tamarack Foundation for the Arts executive director. "You have to think about piecing together a salary from your creative ideas and, often, you don't have a lot of background in good business practices, marketing or networking. This program is designed to help with that."
Margocee said the program is generously funded by Truist (formerly BB&T) and the Halpern Foundation.
Putting ideas into practice
Suzan Ann Morgan of Buckhannon was thrilled when she received word of the award.
"This gives me confidence," said Morgan. "It's that little pinch in my brain that says you can do this and there are people standing by while I take the big leap." Morgan is a textile and fiber artist who uses hand-dyed and hand-printed fabrics, embroidery and quilting techniques. She will use the $2,500 stipend to begin building a website and traveling to galleries to present her art for potential sale.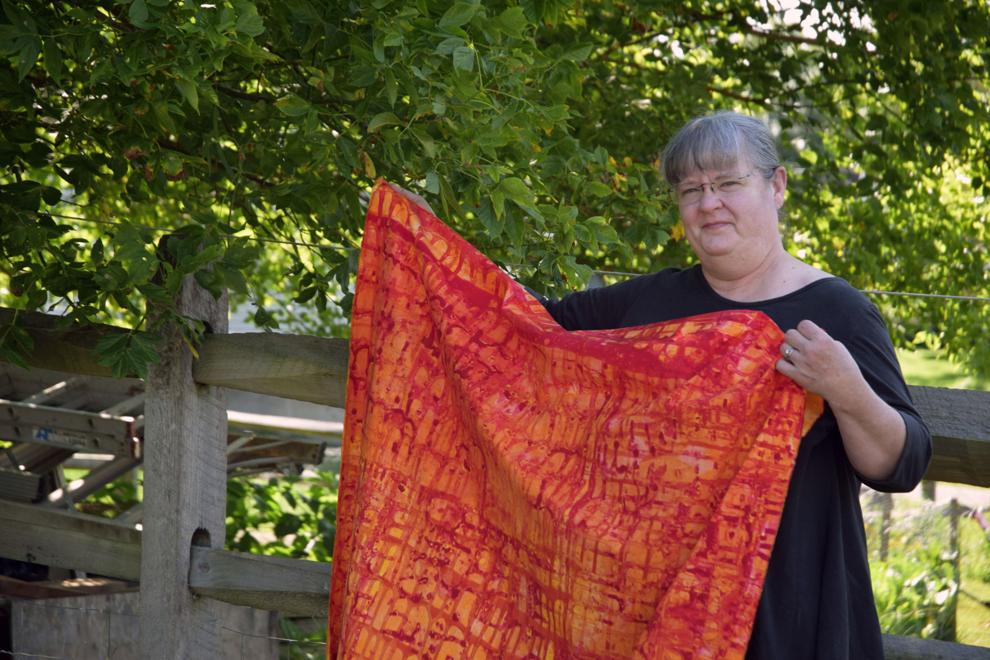 Brandy Jefferys of Huntington expects to take full advantage of the program's resources.
"This fellowship is giving me a network of people to talk to about my opportunities to branch out in different fine arts directions," said Jefferys. "I am thinking about the future and I feel like I have many roads open to what can keep me painting and keep my soul happy." Jefferys works in oils, painting colorful still lifes of iconic Appalachian foods.
Kelsie Tyson of Ronceverte is excited about the networking opportunities.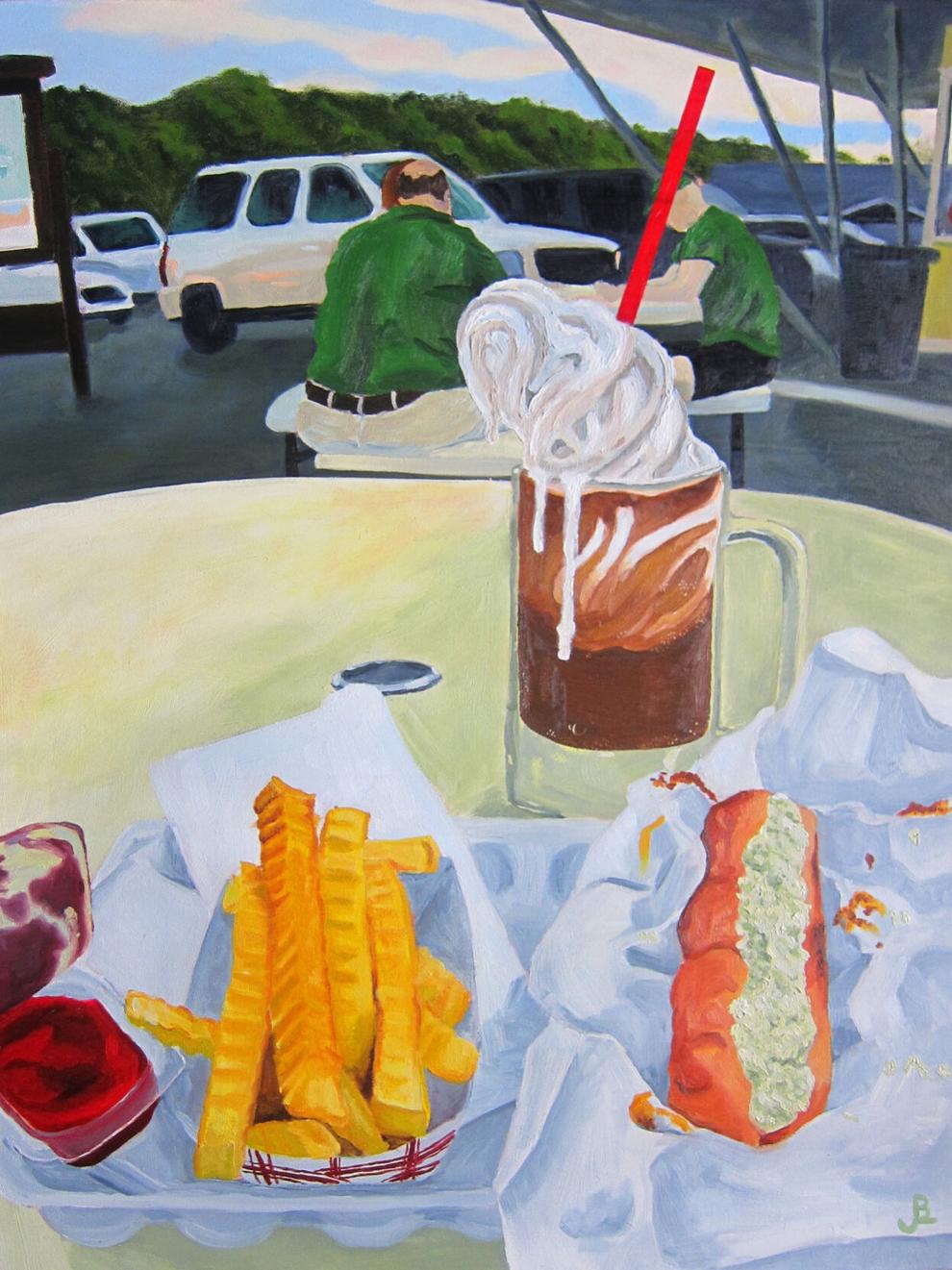 "I have only been back in West Virginia for about a year after studying and working around the country," said Tyson. "I am looking forward to getting connected with other state artists." Tyson uses photography, fiber, ceramics and large installations in her work, which explores body image, sexuality and their connections.
Emily Prentice of Elkins thinks the fellowship will help her stay on track.
"You have to be intentional to make and keep connections," said Prentice. "I am looking forward to the business training boot camp and to talking with more artists around the state." Prentice is a zine maker, quilter and illustrator who uses art to inspire others to be creative and play with art.
Nichole Westfall of South Charleston is looking forward to making art her career.
"I want to make my creative practice a career," said Westfall. "I want to learn how to market my art, how to make it better and to do it full-time. That's my dream." Westfall is a multidisciplinary artist who uses decorative arts to express the emotions of communities that have been silenced. Her work ranges from small assemblages and sculptures to large-scale installations and murals.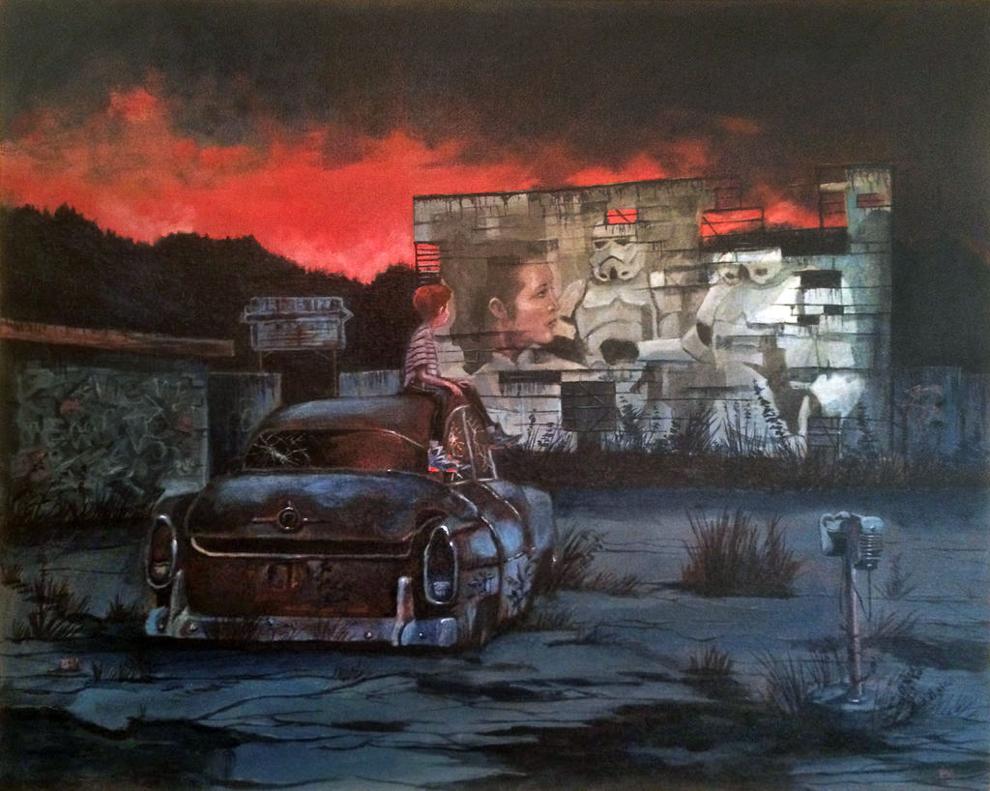 Blake Wheeler of Marmet plans to expand his connections.
"I plan to use the stipend to purchase materials to make an installed mural," said Wheeler. "I hope I gain connections in the art field and receive more opportunities as a painter and a muralist." Wheeler's outdoor scenes celebrate history and nature, often with a touch of whimsy.
Art as small business
Rosalie Haizlett of Wheeling was one of the first Emerging Artist Fellows in 2016. She can attest that technical assistance can have an impact on an artist's career. A nature and outdoor illustrator, she benefited from the business training, networking and professional exposure. She now has a thriving small business and sells her work throughout the United States. She credits the resources and support she received in the program for helping her build visibility with clients, including the Smithsonian and U.S. Fish and Wildlife Service.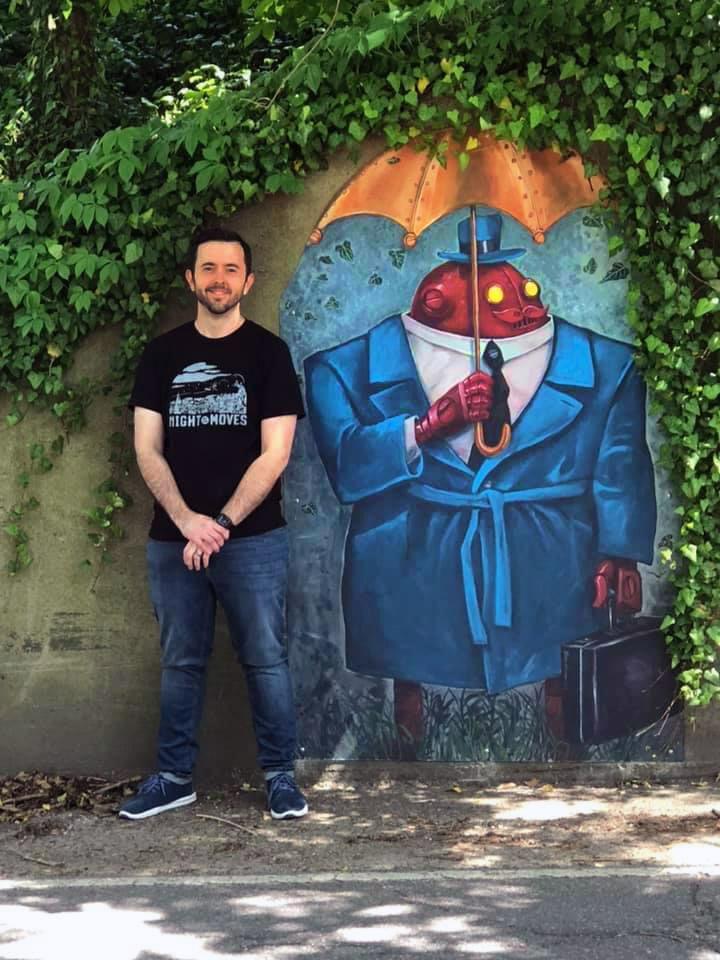 Jaci Rice of Weirton is a painter who participated in the 2020 Emerging Artist Fellowship. She said the program had an amazing impact on her career. "It was almost as if I was given permission to really unleash and see what I could do," said Rice. "More people are seeing my work, my ideas and my visions and they are relating to what I am doing. That is inspiring."
Margocee credits Mary Hunt, C. W. Benedum Foundation program director, for the concept behind the Emerging Artist Fellowship program.
"Mary once suggested that I look at how the Tamarack Foundation serves artists and the arts community as a bell curve," said Margocee. "You need to think about artists at the beginning, middle and top of their careers. This helped us define programs like the Emerging Artist for new artists, continuing resources for more experienced artists, and the Masters Fellowship for our valued, successful artists."
Diverse paths
This year's artists have enjoyed varied paths to the careers they are focusing on today.
Wheeler loved drawing comic book and cartoon characters, and remembers drawing Simpsons characters for other students in his kindergarten class. In high school, he progressed to painting. He has a Bachelor of Fine Arts degree from West Virginia State University.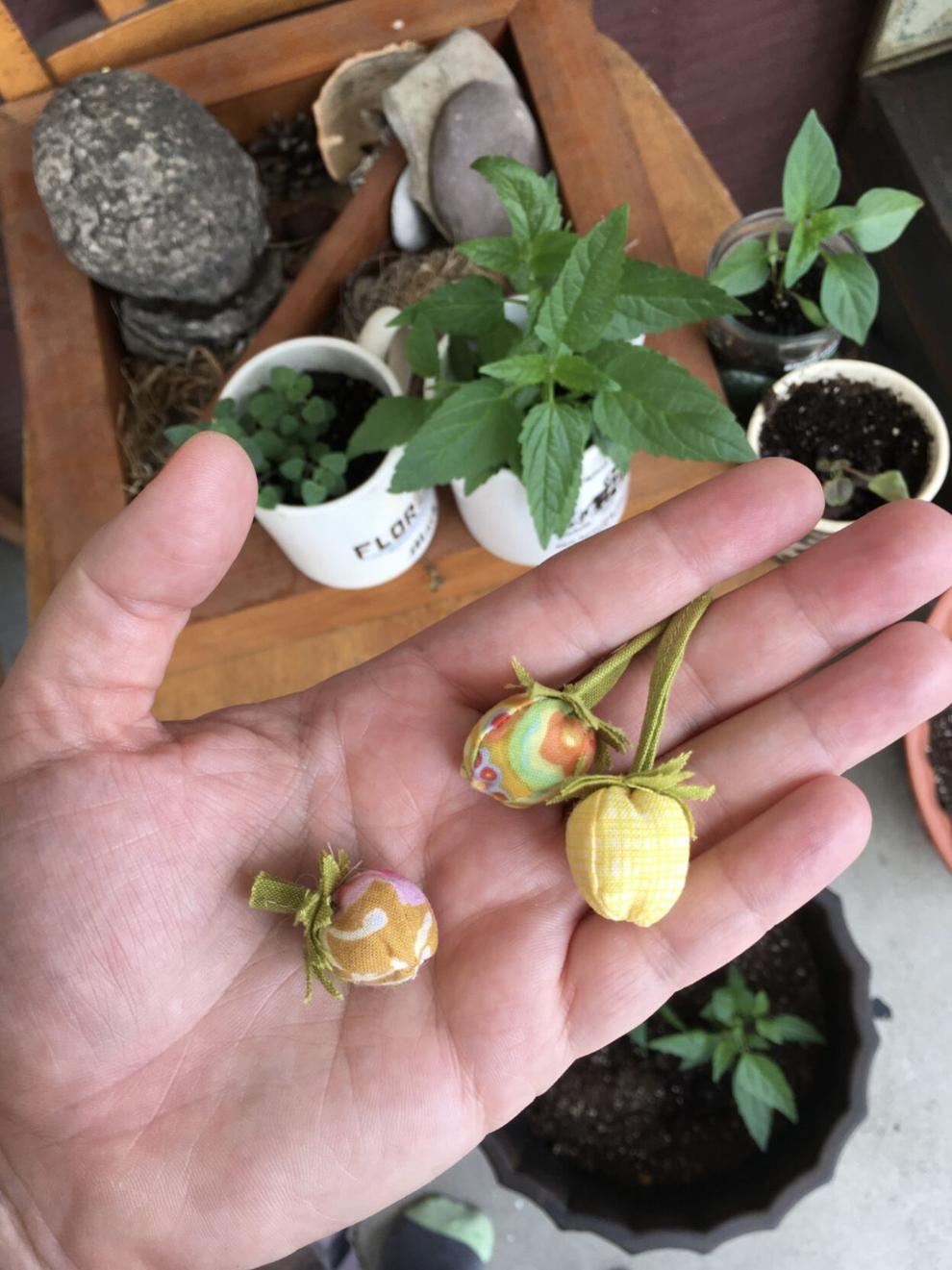 "In 2017, I started working on mural projects," said Wheeler. "Going from paintings on canvas to large-scale work is a challenge. I am drawn to the scale of murals and the impact that a larger public image has. I hope my work inspires and gives a pleasant experience no matter whether the viewer is just giving it a passing glance or a close inspection."
Westfall grew up in Clay County and has been drawing as long as she can remember. She loved the outdoors and liked to explore nature to find big things in small areas. She attended West Virginia State University and received a Bachelor of Fine Arts with a concentration in drawing. She sold her car to study abroad in London and Berlin while in undergraduate school.
"My studies in London changed the way I did art and took me from concentrating on portraiture, which I love, to conceptual art," she said. "I find multidisciplinary abilities allow me to use the medium that will best express what I want to say. My work is stronger for it."
Her mother is Korean, and Westfall found that living in a small rural community with little racial diversity taught her to understand the issues of marginalized communities. "In my art, I combine uncomfortable subjects with bold, hopeful designs that I hope speak to those communities, and to the need for communications."
Prentice started her college career focusing on ceramics at Davis & Elkins College, but her interest and imagination were drawn to illustration when she realized that she could be more creative with that medium. She received her B.F.A. in Visual Art.
"I became interested in collage and then with combining text and art in my work," she said. "I realized I could merge different styles that people were excited about." Working at the Elkins Sewing Center after she graduated, Prentice started taking quilting classes and found another avenue for creativity.
"The quilters who came to the center often didn't categorize themselves as artists, but they were artists," she said. "I realized that fabric added another challenging medium, more diversity to my work."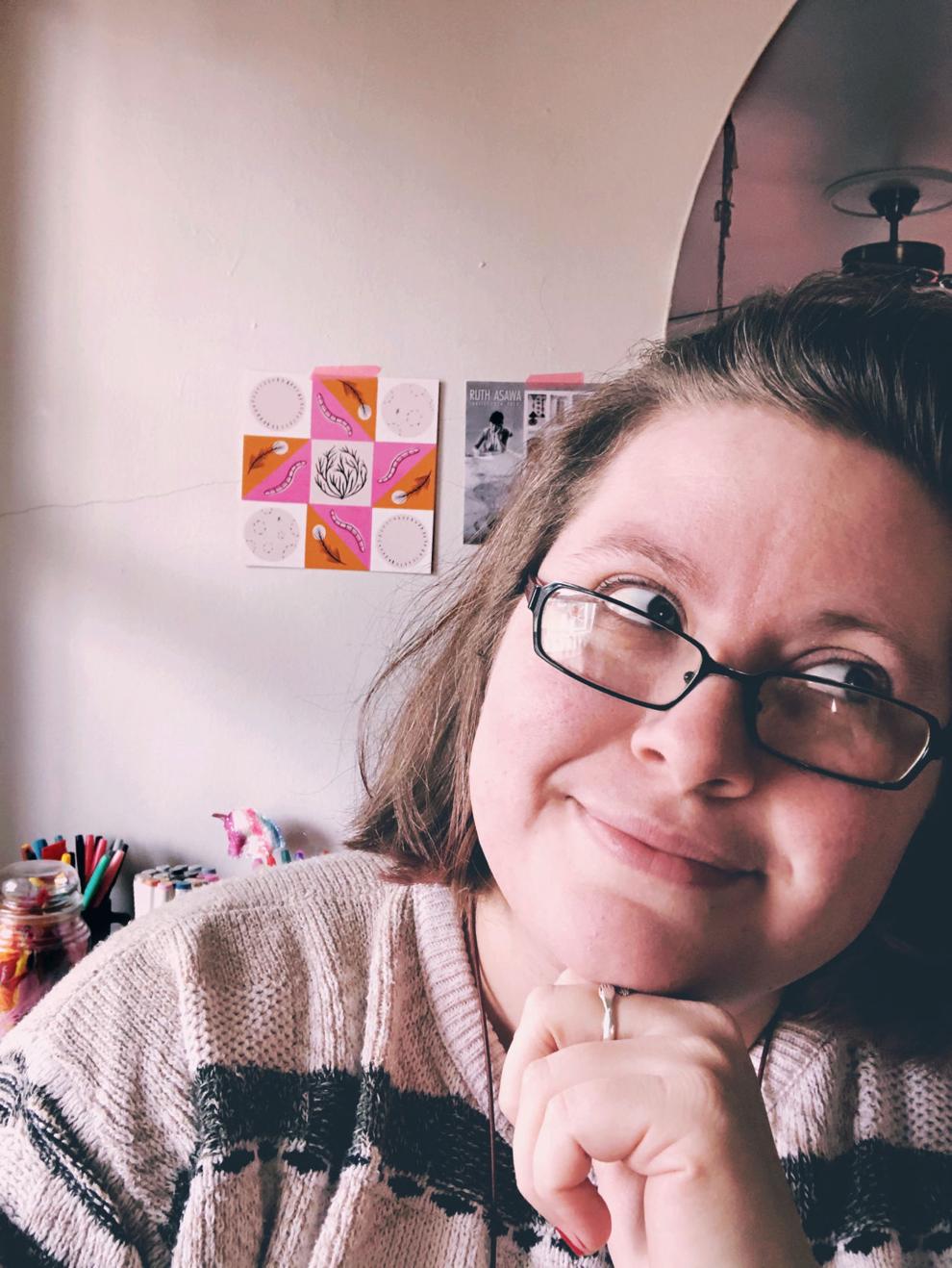 Tyson's family recognized her as a creative kid and let her be who she wanted to be. She played the flute in the band, performed with the Greenbrier Valley Theatre and took art classes. She headed to Marshall University to study music, but found a greater pull in art and printmaking classes. She graduated with a Bachelor of Fine Arts in ceramics.
In 2018, she entered the Tyler School of Art and Architecture at Temple University in Philadelphia, intent on studying ceramics and glass.
"I will always love ceramics, but I discovered that multidisciplinary arts give me more opportunity to pursue my creative interests in helping others appreciate their bodies and sexuality," she said. "I find that storytelling through my art installations lets me be personal, open and fearless in my expression of who I am."
During middle and high schools, Jefferys' extracurricular activities involved music. When she headed to college in 2008, she became a fine arts major because it was the quickest degree she could finish to eventually get her master's degree in library science. But art won.
"I had amazing professors at Shawnee State University in Portsmouth, Ohio, where I took drawing and painting classes," she said. "I fell in love with oil painting because of the colors and textures. My grandfather owned a hot dog stand and dairy bar and I am a foodie, so I married the medium with my love of food and enjoy painting iconic Appalachian foods."
Morgan has been sewing since she was a child. Studying in Portland, Oregon, at the now closed Oregon College of Art & Craft, she studied in the Fibers Department and learned surface techniques such as the application of dyes and paints to fabrics. Returning to West Virginia, she has been influenced by the traditional quilters in her area.
"I worked with hand-dyed fabrics in the craft end of the spectrum for many years, making small gift items," she said. "After taking some workshops and classes, I began to find my voice in the fine art spectrum where I can express myself on social and environmental issues that allow me to document the world around me."
Community connections
All of the emerging artists are involved in their communities as well.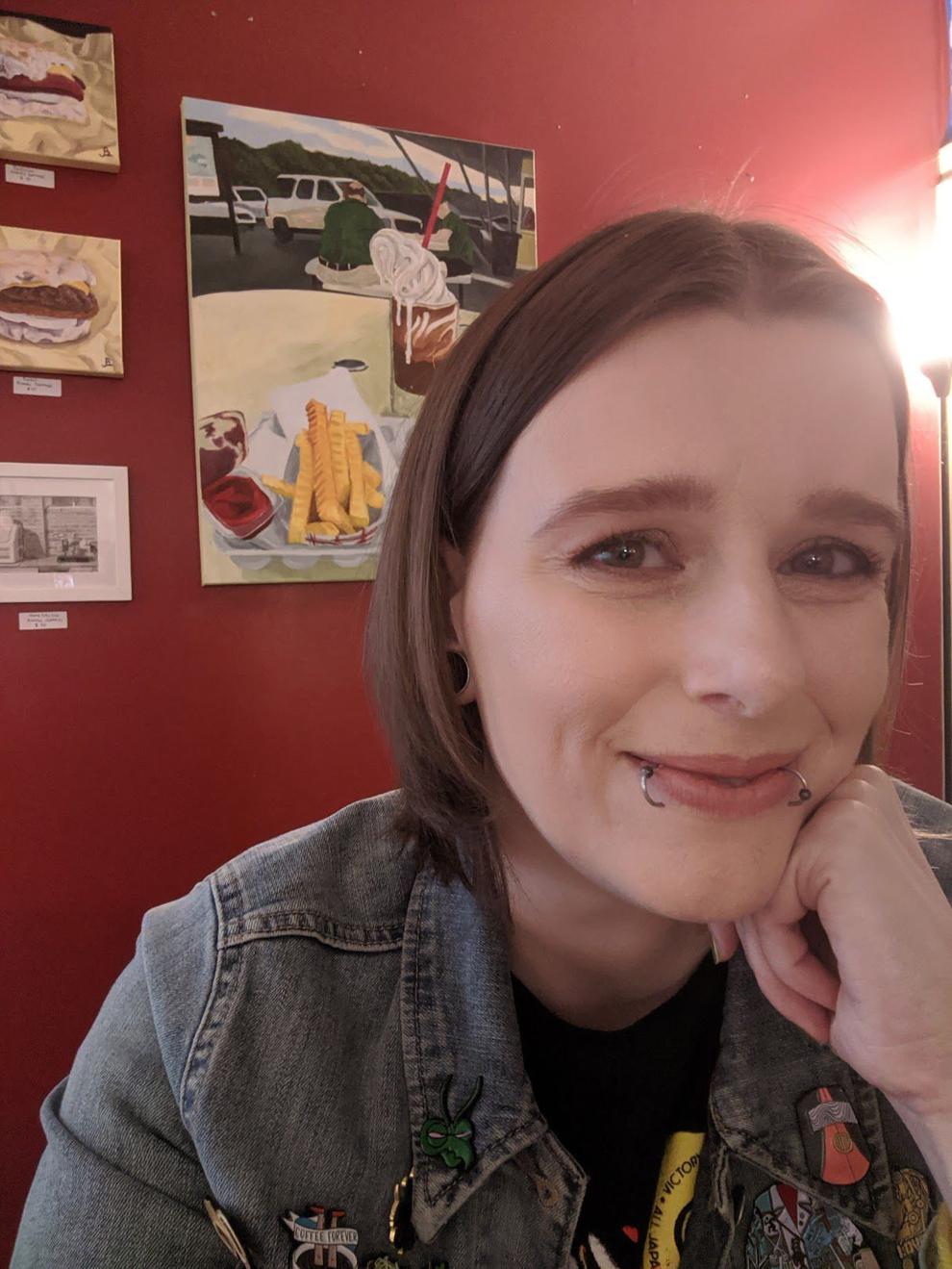 "It is important that these artists encourage others to pursue their art dreams by sharing their talents in their communities," said Margocee. "They have great opportunities to become examples of successful creative makers and mentors to others when they do so."
Morgan is involved in the Buckhannon arts community, including the Artistry on Main Gallery. Jefferys teaches adult and teen art classes at the Huntington Museum of Art.
Tyson, who works at Tamarack, has done workshops focusing on her art and how messaging can be accomplished through art. Prentice hosts creative study groups, and is holding one now that connects underworld mythology with composting and how people see the world under their feet.
Westfall is working on public murals in Charleston, Milton and in Ocala, Florida. Wheeler is working on public mural projects for the City of Charleston and FestivALL, including two piers for the Gallery 64 Project.