As warmer temperatures entice boaters back in greater numbers onto the Mountain State's lakes, rivers and streams, the West Virginia Division of Natural Resources and the U.S. Army Corps of Engineers are reminding people to stay safe on the water.
The majority of water-related deaths, injuries and incidents in West Virginia occur because the victim was not wearing a life jacket or other PFD (personal flotation device), according to the DNR, which is continuing its #WearItWV campaign.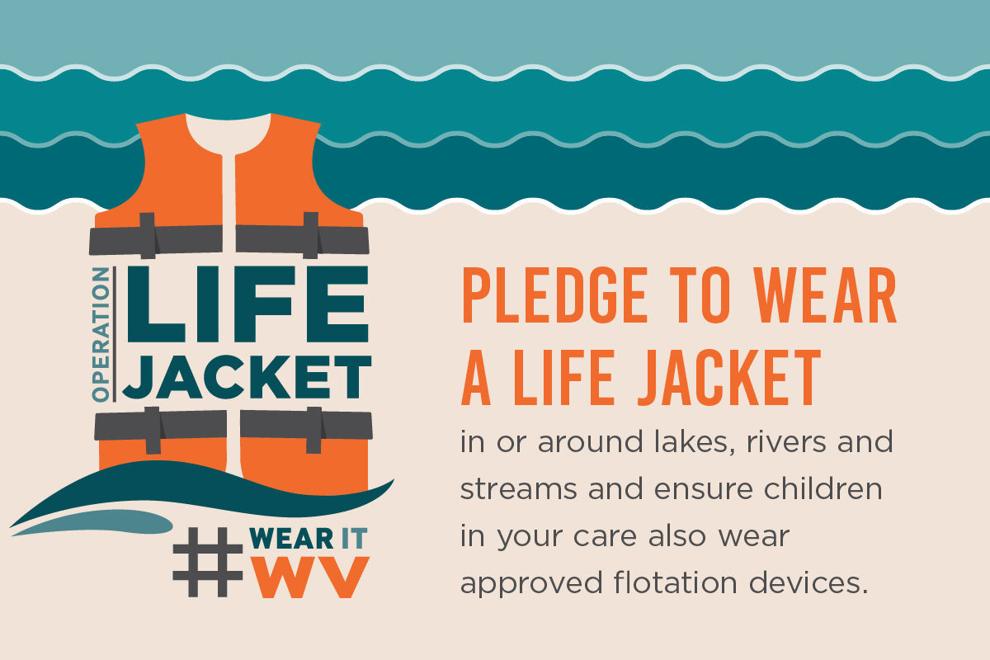 "National Safe Boating Week is May 22-28; it's typically around Memorial Day weekend," explained Lt. Warren Goodson, state Boating Safety Education training coordinator for the WVDNR's Law Enforcement Section in Charleston. "Around Memorial Day, everything is ramping up into the boating season."
The agency offers education courses that emphasize the importance of having (and using) PFDs for everyone aboard a vessel. "There are requirements for PFDs; anyone 12 and younger must have that life jacket on while underway.
"We encourage more voluntary compliance for those 13 and older. If you don't know how to swim, it might be a good idea to have that life jacket on. And make sure those PFDs are readily accessible, not stowed beneath something, ready to dish out if something does occur. Make sure it's a U.S. Coast Guard PFD that's approved for the activity that's taking place."
Boater Safety Education courses
West Virginia law requires anyone born after Dec. 31, 1986, to complete a Boating Safety Education Course before operating a motorboat or other motorized personal watercraft on state waterways.
Topics covered in the course include: boating terminology, boat types, capacities, registration requirements, navigation rules, preserving a safe marine environment and required safety equipment such as life jackets/PFDs.
During the current phase of COVID-19 considerations and caveats, "we're teaching boater education in person and online now," Goodson said. "Boater education is different from hunter education, because you don't have to come see us. You can take the approved online courses on our website."

Online (and in-person) applications are available via wvdnr.gov. Goodson noted that any courses taken virtually or in person must be National Association of State Boating Law Administrators approved.
"A lot of folks like to sit there at the computer and do the online courses as opposed to an in-seat course, but you'll learn a lot more at an in-seat course," he said.
"The course is for motorboats, not canoes and those sort of things," Goodson added. "If it has a motor on it, you've got to have boater education.
"A motorboat doesn't operate the same way a motor vehicle does. You've got navigational rules like you've got rules of the road. Just like the headlights and brake lights on your car, the lights on the front and back of your boat mean something, too, for example."
Boater Education classes also discuss vital onboard equipment such as fire extinguishers and devices that can be thrown into the water for rescues. "If your boat is 16 feet or over, you have to have a throwable ring or throw cushion, and that's not a life jacket," Goodson explained. "You also need a sound-producing device such as an air horn."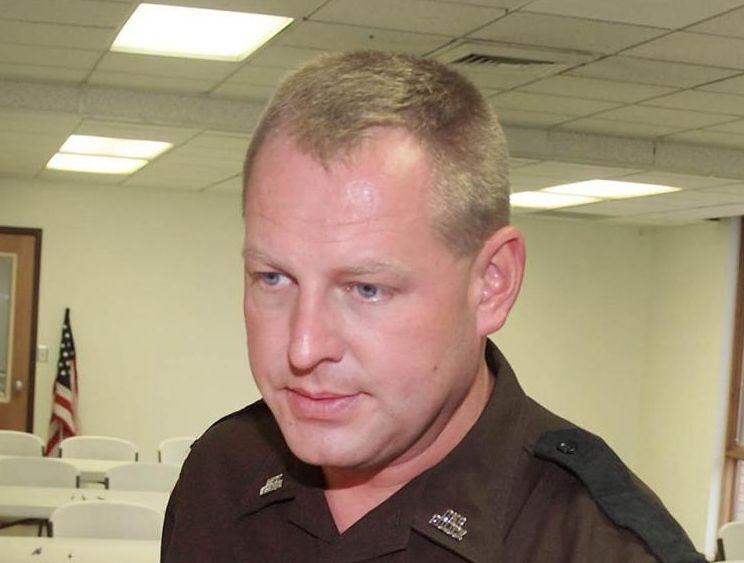 Each course, which spans usually between seven and eight hours, also addresses overloading risks. "Whenever you're going out on the water, everyone likes to go," said Goodson, "but you've got to be mindful of your vessel capacity and maximum passenger capacity."
During the education sessions, budding boaters also learn right-of-way rules for safe water travel.
"One thing that's so important that we stress is that people are concerned with DUIs on the highways, but they should also be concerned with BUIs — Boating Under the Influence — on waterways," the WVDNR officer said. "It's the same .08 (blood alcohol content) for DUI and BUI to be considered under the influence. Remember to be a sober skipper."
The USACE role in water safety
Members of the Huntington District of the U.S. Army Corps of Engineers also encourage boating and water safety for the weeks ahead.
USACE officials hope that increased awareness will lower the number of water-related fatalities at the more than 2,800 recreation areas — including more than 400 lake and river projects — the federal agency operates throughout the United States.
"Water safety is important to us," said Brian Maka of the USACE Huntington District said. "The Army Corps of Engineers is the leading provider of water-based recreation for the United States. Our mission is varied; most people in West Virginia know us for working on flood-risk reduction or environmental stewardship. But there's recreation at flood-risk reduction structures in West Virginia, such as the dams at Summersville, Bluestone, Sutton and Burnsville.
"Our district alone has 44 flood-risk structures, and most have recreational aspects because of the reservoirs behind the the dams. We're involved in water safety because any death involving our facilities is a tragedy and we want to prevent that."
Maka said USACE officials have collected and studied trends and analyses of those most at risk of drowning as a result of boating accidents. "The typical victim in a boating fatality is a male not wearing a life jacket, or swimming in a non-designated area, between the ages of 20 and 60 years old," he said.
"The second highest cause of recreational water fatalities is from injuries from falling from vessels, docks or the shore; most people who drown never intended to enter the water," Maka added.
USACE personnel stress the importance of water safety throughout the year but especially during the summer season, when the majority of public recreation area fatalities happen annually.
Five key areas of boating safety
USACE officials promote five key areas to bear in mind when involved in water-related activities:
Accidents can happen within seconds. If someone is ejected from a watercraft or falls or jumps into water below 70 degrees F, he or she may inhale water from involuntary gasping, hyperventilation, panic and, possibly, vertigo, leading to drowning. People may also be rendered unconscious from falling from a boat or from the shoreline while fishing.
Like their WVDNR counterparts, USACE officials are adamant in the message of using PFDs in and around the water. Their buoyancy buys extra time for a rescue from an unexpected fall or other mishap. They can also be life-saving for an individual who loses strength from fatigue, waves or currents while swimming.
According to the USACE, an adult can drown in 60 seconds and it takes a strong swimmer 10 minutes to put on a life jacket after entering the water.
"A life jacket can be fitted for you, it's fairly comfortable, it's easy to use and it's easily available," Maka said.
It can also be rewarding in tangible ways for some West Virginians, he noted. "Our rangers look for people, mostly to make sure they're wearing life jackets and following the safety guidelines. We have a program and a promotion now called 'I Got Caught Wearing My Life Jacket.' If you're seen wearing a life jacket, we'll take your picture and give you a prize. Right now, we're giving out beach towels with the water safety logo on it."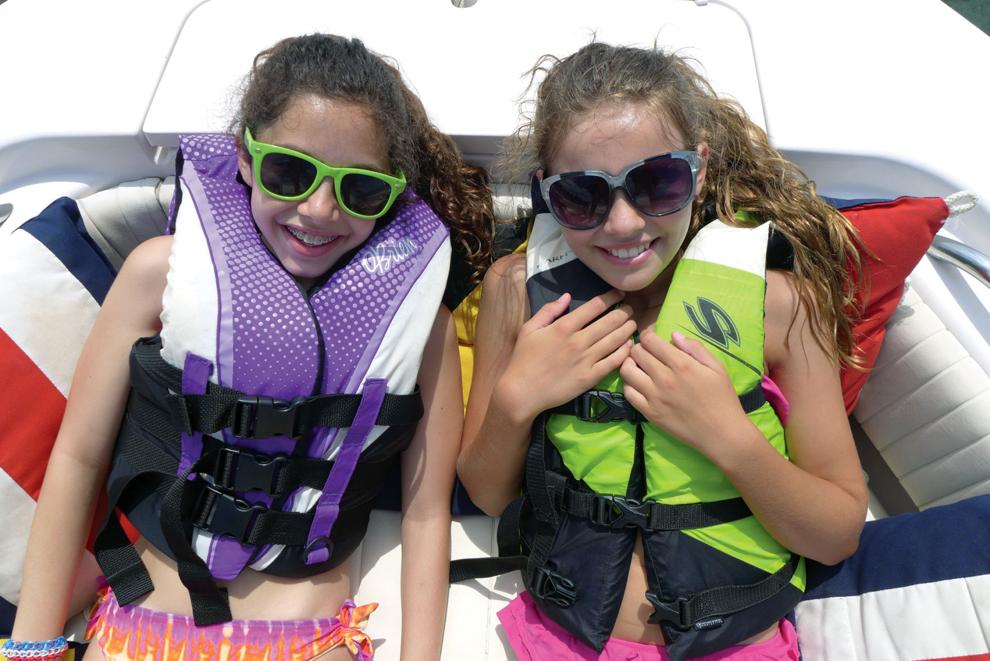 The agency packages and reinforces its safety message with a nationally used slogan: "Life Jackets Worn ... Nobody Mourns."
"We do a lot of outreach, at schools and booths at public events. We incorporate positive ways for people to do the right thing. Talking to children at schools is helpful — they'll tell their parents and everyone else to put their life jacket on," Maka said.
Know your swimming abilities
Be aware that swimming in natural waters, such as a lake, river or pond, is different from swimming in a pool.
Additionally, an individual's swimming ability decreases with age.
As such, the USACE urges those of all ages to take swim lessons as soon as possible and lessen their drowning risks.
Alcohol and water can be a fatal combination
Along with the legal ramifications pointed out by Goodson, alcohol abuse on the water can lead to tragedy, USACE officials say.
As well as other physical and mental impairments it may create, alcohol can induce an inner ear condition called caloric labyrinthitis, which can cause an individual to become disoriented when underwater and not realize which way is up or down. A jump or fall into water can lead to drowning due to the disorientation, which is more likely to occur after consuming alcohol.
Understand "boater's hypnosis"
"Boater's hypnosis" is a condition brought on by the effects of sun, wind, noise, vibration and motion experienced during a boating outing. Boater's hypnosis can slow an individual's reaction time almost as much as he or she was legally intoxicated, according to the USACE. Adding alcohol to the condition can intensify the effects.
Other boating safety resources
The USACE provides additional boating and water safety tips by at the PleaseWearIt.com website as well as its Please Wear It Facebook page and Twitter and Instagram accounts.
For more information on USACE recreation sites and activities in West Virginia, visit www.CorpsLakes.us.