Young children marvel at their first visit. Their older brothers and sisters are thrilled to be back again. ("Am I big enough to ride the Big Dipper this year?") And walking the Midway can take their parents and grandparents down memory lane as they recall hot summer days filled with fun rides and cotton candy.
On Saturday, May 22, Camden Park is set to welcome fun seekers for its 118th summer since it was established in 1903.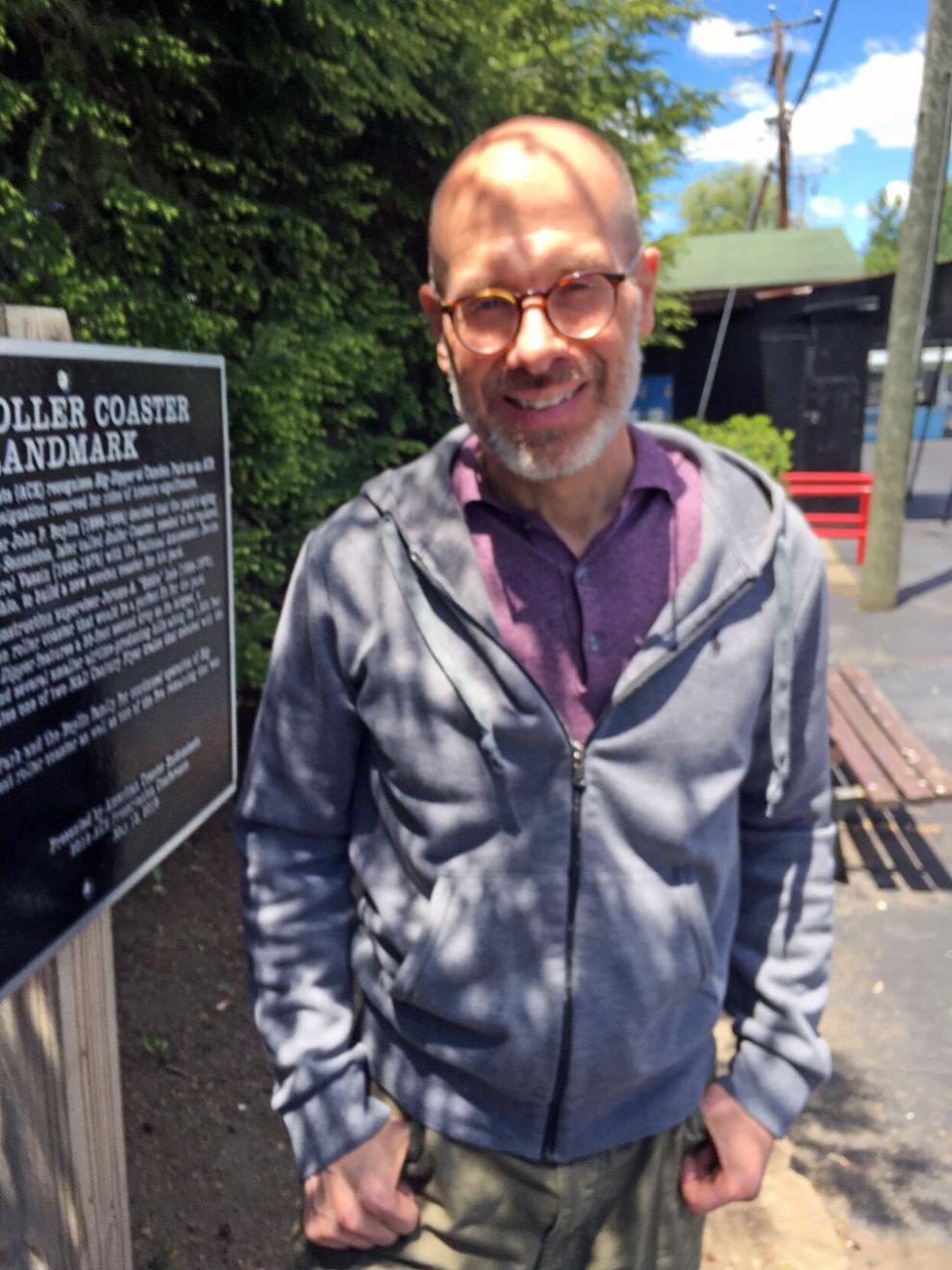 The historic family-run park, West Virginia's only amusement park, is located on U.S. 60 five miles west of Huntington. A jumbo sign showing a smiling clown marks the park's entrance and is hard to miss even if you're a first-time visitor.
The 26-acre park has more than two dozen major rides and attractions, including a carousel that dates to the park's earliest days, a popular Haunted House ride and the Big Dipper, a vintage-1958 wooden roller coaster that attracts die-hard coaster fans from all over the country.
Ordinarily, the park opens its season in May. But last year the COVID-19 pandemic delayed the park's opening day until July 1. When it opened, masks were not required but were encouraged, as was social distancing. Sanitizing stations were installed at multiple locations on the grounds.
Owner-manager Jack Boylin said the same precautions will be in place this season.
"Attendance was really light when we first opened up last year," Boylin said. "We had our worst July ever, but as the summer wore on attendance steadily picked up. We ended up with one of our best Octobers ever. We're hoping this year's season will be a good one — if the rain will just stay away."
Trolley park beginnings
Camden Park originated as a "trolley park." By the end of the 19th century, most towns had streetcar lines, and many of those opened picnic groves along their routes to boost summer-time traffic on weekends and holidays. That's what prompted U.S. Sen. Johnson M. Camden, the principal stockholder in the local trolley line, the Camden Interstate Railway, to establish Camden Park.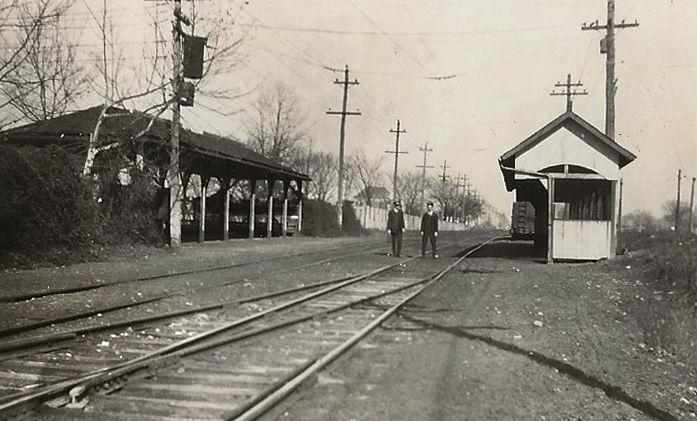 A 1919 estimate put the nation's number of trolley parks at more than 1,500. Today, almost all of them have long since vanished. The very few that are still open have been able to succeed because, like Camden Park, they grew from picnic groves into full-fledged amusement parks.
The streetcar line hired Col. E.G. Via as Camden Park's manager when it opened in 1903. Via bought the park in 1916 and ran it until his death in 1946. Jack Boylin's grandfather, Huntington furniture dealer John P. Boylin Sr., then purchased the park.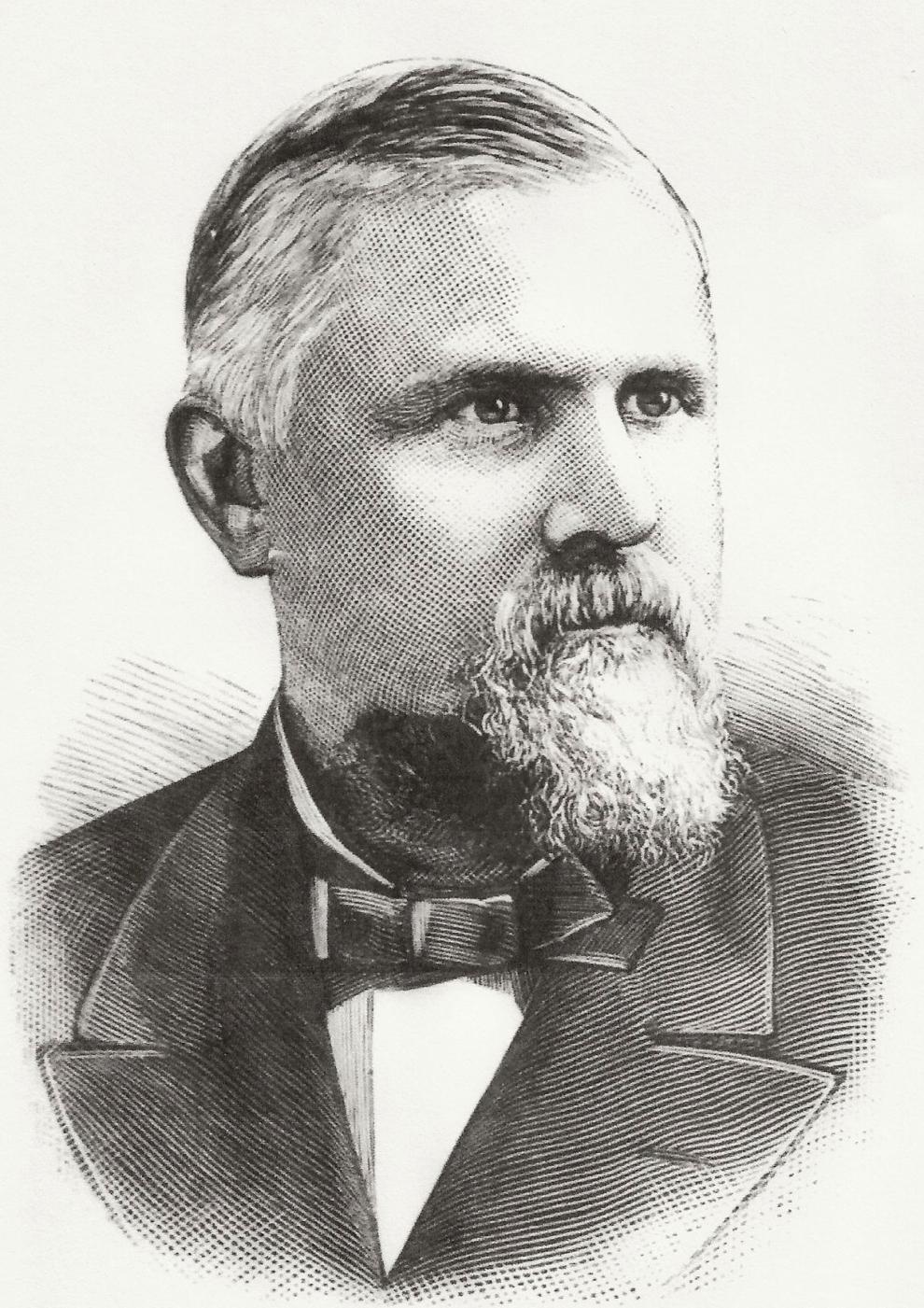 When Boylin bought it, the park had nine rides and a number of buildings still damaged by the 1937 flood. He undertook a substantial expansion of the park, adding rides and other attractions over the next few years.
In 1980, the Boylin family sold the park to out-of-town owners, a move that would prove disastrous. The new owners neglected essential maintenance. When they found themselves drowning in debt, they even sold off the hand-carved wooden horses that once graced the vintage carousel, replacing them with metal replicas. By 1994, the park owners owed $2 million to their creditors, including the Boylins.
In 1995, the Boylins, who still owned the land where Camden Park stands, stepped in and took the park back. It was at this point that Jack Boylin got involved in the park.
"As a kid, I enjoyed coming to the park and riding the rides," he said. "It never registered with me that my family owned the place. In 1995, when we bought back the park, I had just graduated from college and so the timing was right for me to get involved. My father (J.P. Boylin Jr.) couldn't run the place by himself, so I was happy to help. I've been here ever since."
Today, he and his mother, Helen Bolin, own and operate the park. "She likes working here," said Jack. "She says doing so keeps her young."
Jack's son, Dev, a student at the University of South Carolina, now works summers at the park. He's the fourth generation of Boylins at the park. "This year, he's helping out in maintenance," his father said.
On their return to the park, the Boylin family got off to a rocky start with a $1 million fire that in 1996 destroyed the park's office, Skeeball area and popular Roller Rink. In addition to dealing with the fire damage, the Boylins faced a long list of maintenance projects.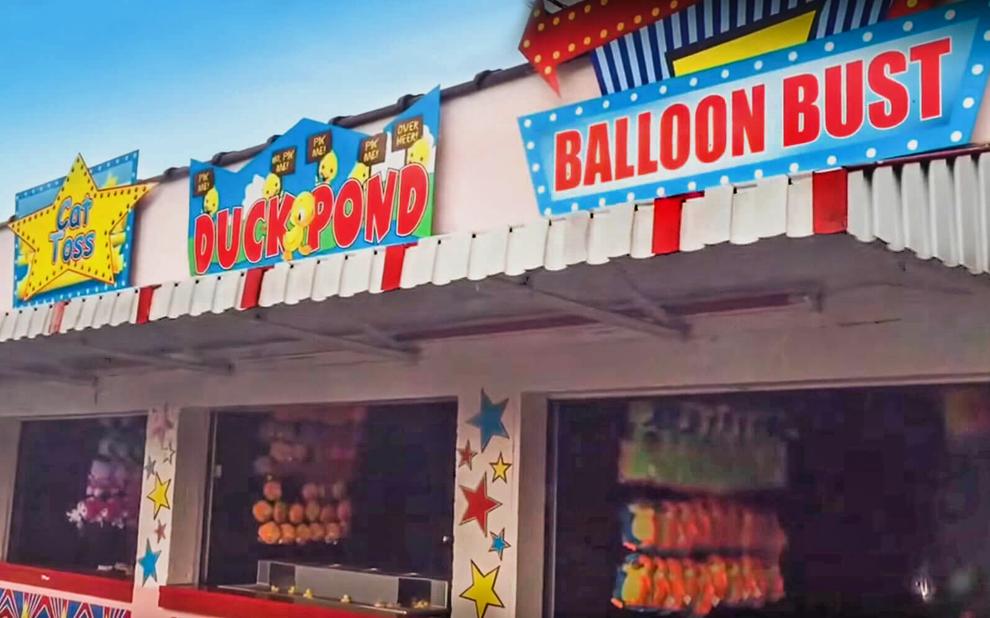 "It was as if nothing had been painted or landscaped for 15 years," said Jack Boylin. Leaky roofs and cracked pavement demanded repair.
Then came new attractions. Swan Lake, a lake filled with pedal boats, was added in 2002. Other additions included an 18-hole miniature golf course and the Camden Princess, a towboat-like ride that rocks back and forth.
Fans of the park's Ferris Wheel were saddened when it was dismantled, a victim of old age. Its site is now used for two new rides. First came the Rattler, which suspends its riders from an overhead axis and puts them through dual swinging and spinning motions. The park's newest ride, the Slingshot, came next. It's a figure-eight roller coaster with spinning cars.
Big Dipper a coaster landmark
Surely, Camden Park's best-known ride is the Big Dipper roller coaster.
Camden's antique carousel is its oldest ride. About 1912, the park's first roller coaster was added. Known as the "New Sensation," it featured a tall hill, a spiraling section of track and several dips of varying lengths.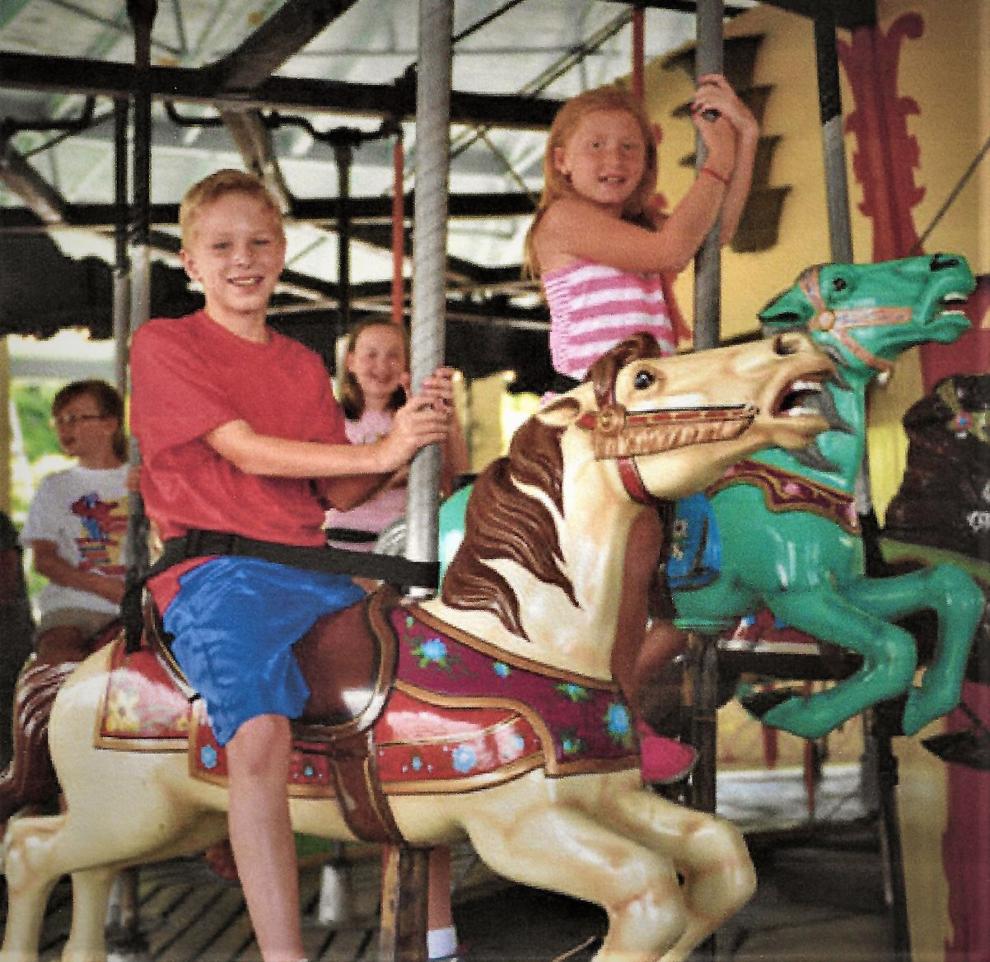 In 1957, Camden Park owner John P. Boylin Sr. decided that the park's aging roller coaster needed to be replaced. He subsequently hired Aurel Vassin with the National Amusement Device (NAD) of Dayton, Ohio, to build a new wooden roller coaster for the park.
Harry Nudd, who was in charge of the rides at the park, then worked with NAD construction supervisor Jerome A. "Eddie" Leis to create a modest-sized wooden coaster that would be a perfect fit for the park. The old coaster was demolished and the new coaster, the Big Dipper, was put in service in 1958.
The Big Dipper features six original Century Flyer cars with working headlights, and a classic figure-eight track design. The ride's name refers to a big dip measuring almost the full 50-foot height of the roller coaster after the first turn. A second, shallower dip leads into an unlit tunnel, from which the cars emerge shortly before returning to the pavilion to let off passengers.
The ride is one of only three NAD roller coasters still in operation. One of the other two is Camden Park's Lil' Dipper, a miniature wooden roller coaster with steel supports that was built as a children's ride at the park in 1961.
In 2019, American Coaster Enthusiasts designated the Big Dipper as an "ACE Roller Coaster Landmark" and honored the Boylin family for their continued operation of the ride.
Another certifiable antique ride at the park is the Whip, built by William F. Mangels of Coney Island, New York. It's one of a handful of these classic flat-rides still in existence. The park also has a Kiddie Whip among its children's rides.
"I have no idea how old the Whip is," Boylin said. "We installed it in the 1950s and it was far from new then."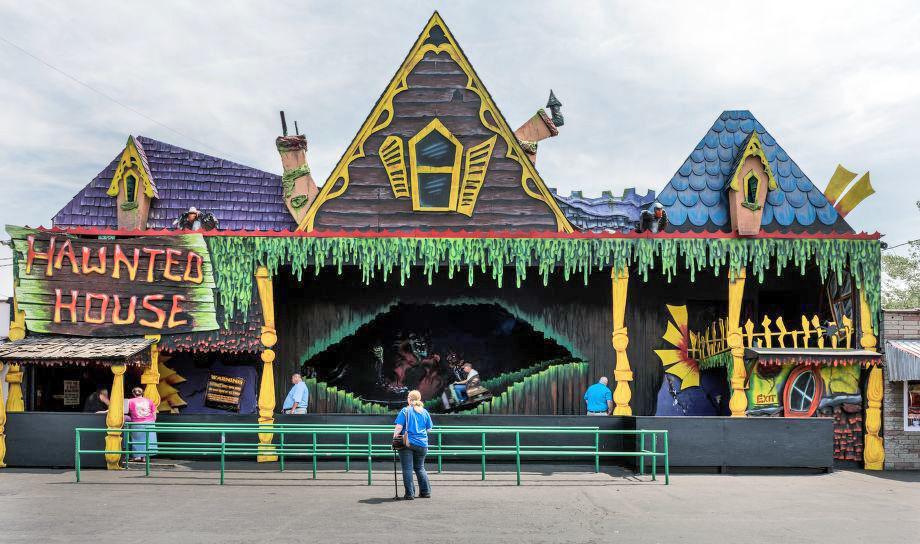 A replica steam train long has chugged its way around the park, while an aerial tram whisks overhead, providing people an airborne glimpse of what's below. On summer days, people stand in line to take a ride — and a refreshing dip — at the West Virginia Logging Company, a log flume ride.
Other popular rides at the park include the Paratrooper, which features ten cars which rise and lower as they circle the ride, and the Kite Flyer, which offers riders a sensation similar to hang-gliding.
Jack Boylin says one of his favorite rides is the Haunted House, which takes riders along dark, winding corridors that feature sudden and unexpected lights and noises, luminescent images and animated props. Manufactured by the Pretzel Amusement Ride Co. of Bridgeton, New Jersey, it originally was called the Laughing Lady.
Boylin believes it may have been installed as early as the 1920s and then re-themed and the name changed in the '60s. However, he doesn't know much more than that since the oldest employee at the park, which opened in 1903, only goes back to 1980. Today, it's one of only two Pretzel rides remaining in operation in the United States.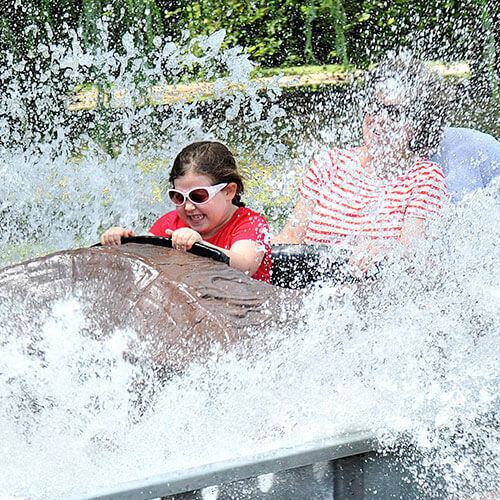 Each October, the Haunted House is the centerpiece of "Spooktacular," a park-wide Halloween celebration.
Then and now
Over the years, Camden Park has been the setting for an almost bewildering list of events and activities: marathon dances and roller derbies, baseball games and horse shows, a swimming pool and even a small zoo. (The pool and the zoo were closed years ago.)
Hungry visitors can enjoy the park's signature Pronto Pup (similar to a corn dog but with a different batter), or sit down to more substantial fare at the West Virginia Grill, which has morphed from the park's cafeteria of yesteryear.
The park's Midway is full of fun, old-timey carnival style games such as Frog Bog, Darts, Cat Toss, Balloon Bust and Duck Pond. There's also a retro arcade full of fun and games. Located beside the arcade are the Happy Clown Toy Shop, which sells everything from stuffed animals to Lego sets, and the Candy Store.
Camden Park's rich history includes concerts by such country-music superstars as Garth Brooks, Vince Gill and Marty Stuart, who took the park's stage early in their careers. The park still offers country music concerts. Today's performers may not be well known but — who knows? — some of them may be tomorrow's stars.
At the center of the park is an Indian mound, said to be one of the largest in West Virginia. Never excavated, it was probably built by the Adena people between 1000 B.C. and A.D. 100. The top of the mound was used as a bandstand in the early part of the 20th century.
The presence of the mound has prompted rumors that the park site is haunted by Native American spirits. One witness reported seeing an apparition of one Native American chasing another with a knife. The Big Dipper has also had its share of reported apparitions, including a ghostly woman in white said to be seated in the ride's last row.