There was a time when grandfather clocks – also called longcase or tall-case clocks – were a staple in well-to-do homes. Their pendulum mechanisms housed in a tall, narrow case made them the most accurate timekeeping devices in the world until the early 20th century.
Today, these majestic clocks are still prized for their aesthetic and antique value.
Carl Witt's personal clock collection includes nine grandfather clocks situated throughout his Fairview home.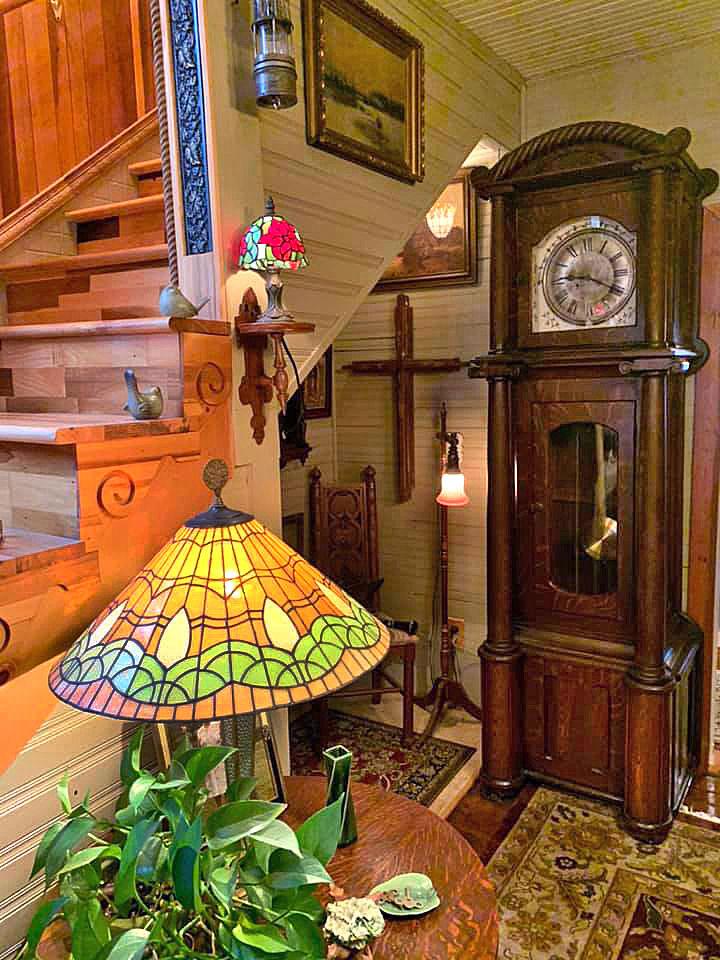 "Usually, I only wind a couple, but sometimes I'll wind them all and spend the week listening to them," Witt said.
The oldest one dates back to 1775, but it's missing some parts. The prize of his collection is an ornate Lenzkirch built in 1890. "Lenzkirch was a German company who made high-end clocks," Witt said. "They went bankrupt during the Depression because they wouldn't compromise on their quality."
The company was founded in the small town of Lenzkirch in the Black Forest region of Germany in 1860, and earned a reputation for craftsmanship. The factory closed in 1932.
While grandfather clocks are still made, Witt doesn't consider them to be in the same class as the "tall-case" clocks built decades ago. "Anything 50 years old or older is going to be a 100 times better quality than clocks these days, with better brass and parts," he said.
He gets on average a grandfather clock in his shop every few weeks. "If I wanted to, I could just do grandfather clocks and stay busy," he said.
Often, the problem is that owners don't service them. "With grandfather clocks, the weights put a lot of tension on the pivot areas. They should be oiled about once every three years."
Another issue with old clocks is bad repair jobs. "Some have been botched to the point I have to start from zero," Witt said.
He looks for parts on eBay and other places online. Sometimes he purchases clocks and refurbishes them. "I overhaul them, but you can't get a lot of money out of them."
The market for these grand old mechanisms isn't what it used to be — a sad end for clocks that have been handed down from generation to generation.
"Today, younger generations don't want them. My clientele is mostly 60 years old and up," Witt said.
It's not certain when longcase clocks first began to be called grandfather clocks. One story is that the name goes back to an American songwriter named Henry Clay Work, who was intrigued by a longcase clock he saw in a hotel while visiting England. He was told the clock belonged to one of the brothers who opened the hotel, and when the brother died, the clock stopped and never ran again.
In 1876, Work wrote a song about it called "My Grandfather's Clock." The song became popular and the name stuck.