George Washington High School Army Junior ROTC cadets are on a continuing mission to preserve and honor local military history, service and sacrifice.
Over the past five years, GWHS' JROTC members have partnered with the West Virginia Department of Arts, Culture and History's Archives Division to research the lives of Mountain State residents who died in the line of military service. The cadets' biographical findings are added online to the West Virginia Veterans Memorial Archives Database the Archives Division manages.
"There are over 11,000 West Virginia veterans who have died in the four major wars and conflicts of the 20th century," said GWHS JROTC Senior Army Instructor Maj. T. Brad McGee (Retired), who assigns and oversees the cadets' projects. "More are being added from the wars in Afghanistan and Iraq."
McGee noted these veterans' names are inscribed on the marble walls of the West Virginia Veterans Memorial at the state Capitol Complex in Charleston. His JROTC students assemble those veterans' life stories.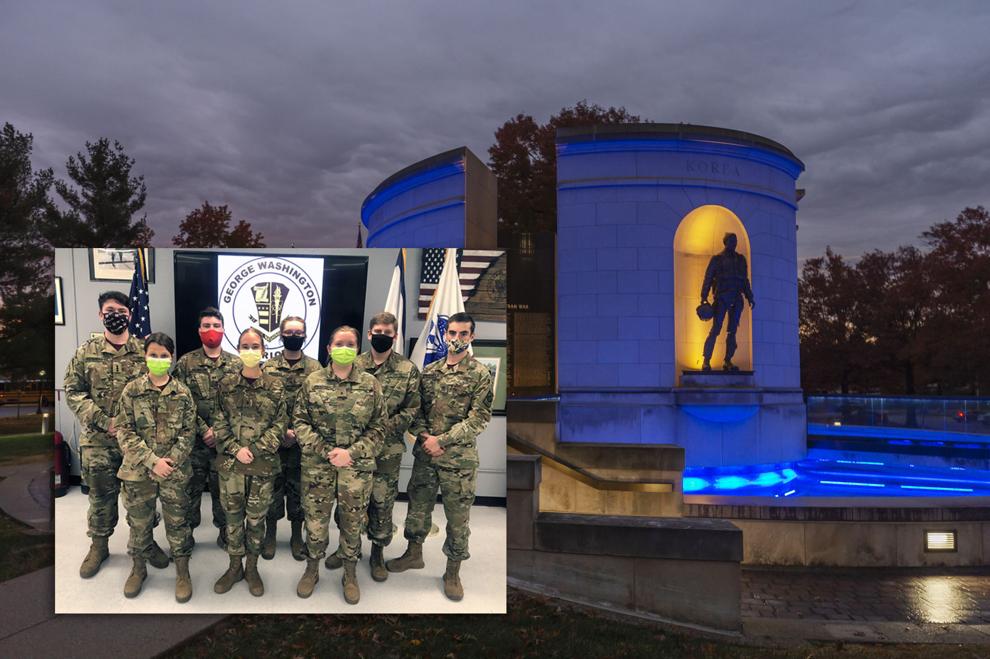 The cadets learn how to format and structure the biographies in collaboration with volunteer historian Pat McClure. "The cadets are given a veteran to research from Mrs. McClure and a packet to get them started," McGee explained. "Once these biographies are approved, they will forever reside on the West Virginia Archives Database, which is online for others throughout the world to see how they gave the ultimate sacrifice protecting our freedom.
"Every year, I ask her for 10 or 15 biographies from the Vietnam War or earlier to present day," McGee explained. "She'll go into the Archives and give us packets she puts together."
A retired West Virginia State University teacher, McClure has served as a volunteer with the Archives Division for several years. The Charleston resident wrote many of the veterans' biographies herself ("It'll never be completed in my lifetime," she noted) before allying with GW faculty members for World War II-oriented history projects.
From names to bios
McGee joined the GW staff after retiring from the West Virginia Air National Guard in 2015, following nearly 27 years of military service. "By happenstance, a friend of mine worked for the Capitol Police and knew Pat McClure. He knew I'd retired from the Air National Guard, and Mrs. McClure was already associated with GW's AP History class projects. In 2016, I sat in on one of the briefs Mrs. McClure gave and started this program in fall of 2017."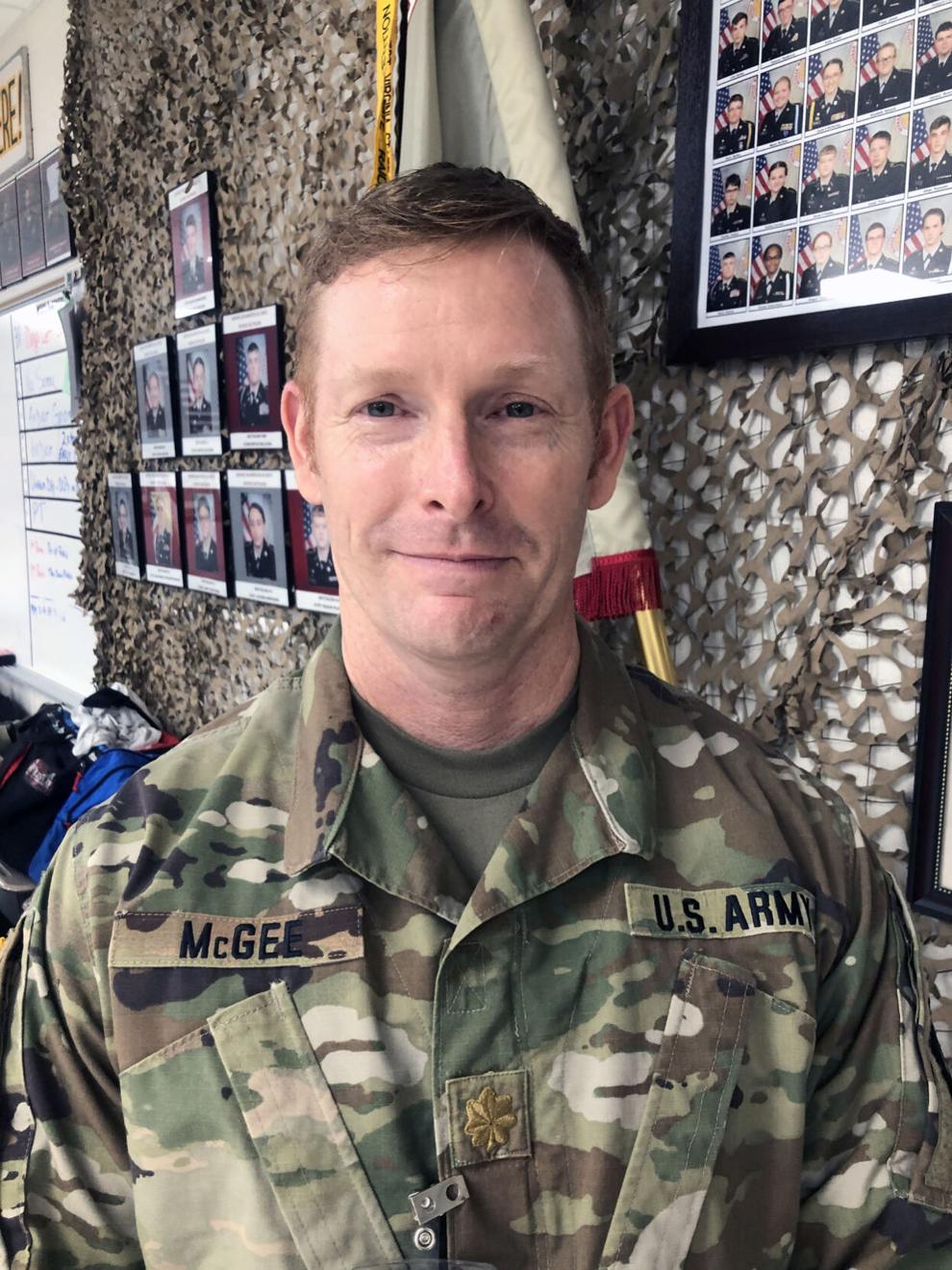 "When Maj. McGee and Sgt. [Jonathan] Norman jumped in with both feet with the JROTC, they wanted to concentrate on Vietnam veterans, who were closer in time to their students' experience," McClure said.
"Sometimes, a family member will inquire about a relative listed on the memorial," she said of requests the Archives Division receives. "We offer to let a family member write the biography, but generally they want someone else to write them."
McClure said GWHS is the only school in the state with students participating currently in the research project. "The director of Archives would love to involve more schools."
Once the students complete their biographies, McClure performs a fact-checking final edit. Then it continues to the Archives Database webmaster for posting.
"Maj. McGee has been excellent in looking over their drafts; he doesn't cut them any slack," McClure said.
"I have tears in my eyes when I read some of these biographies. It's a sad job, really," she said.
Near Veterans Day in 2019, the JROTC students participated in a lecture program at the Capitol Complex. Also attending was the son of one of the veterans the cadets had profiled.
"He was a military man, too. He came down from Columbus, Ohio, got up and talked about his father. It was an extremely moving moment for us," McClure said.
'Paint the Picture'
McGee said the veterans research program is an annual service learning project at the South Hills school. "They also do a lot of stuff for the community," he explained, "but the service learning is not only for the community but for individuals."
Cadets receive their assignments each September, working individually or with peer partners, both in and out of the classroom.
"Since I've been doing this over four years, I have a list of pretty good websites I give kids," McGee said. "We call it 'Paint the Picture.' They start in chronological order, with the subject's early childhood and what their life was like growing up ... their unit, job and how they died, how they're remembered and memorialized. There are a lot of bridges named after Vietnam veterans, and there's the Vietnam Veterans Wall in Washington, D.C., and West Virginia Veterans Memorial in Charleston."
Cadets may elaborate on veterans' non-military background as well, McGee said. "We want to try to find a family member or friend who knew the veteran, to make the bio as accurate as possible. We can also go back and update or correct the information on the database if we need to."
Cadets' perspectives
GWHS Cadet Elena Launi undertook her first veteran biography for the Archives Database project last semester.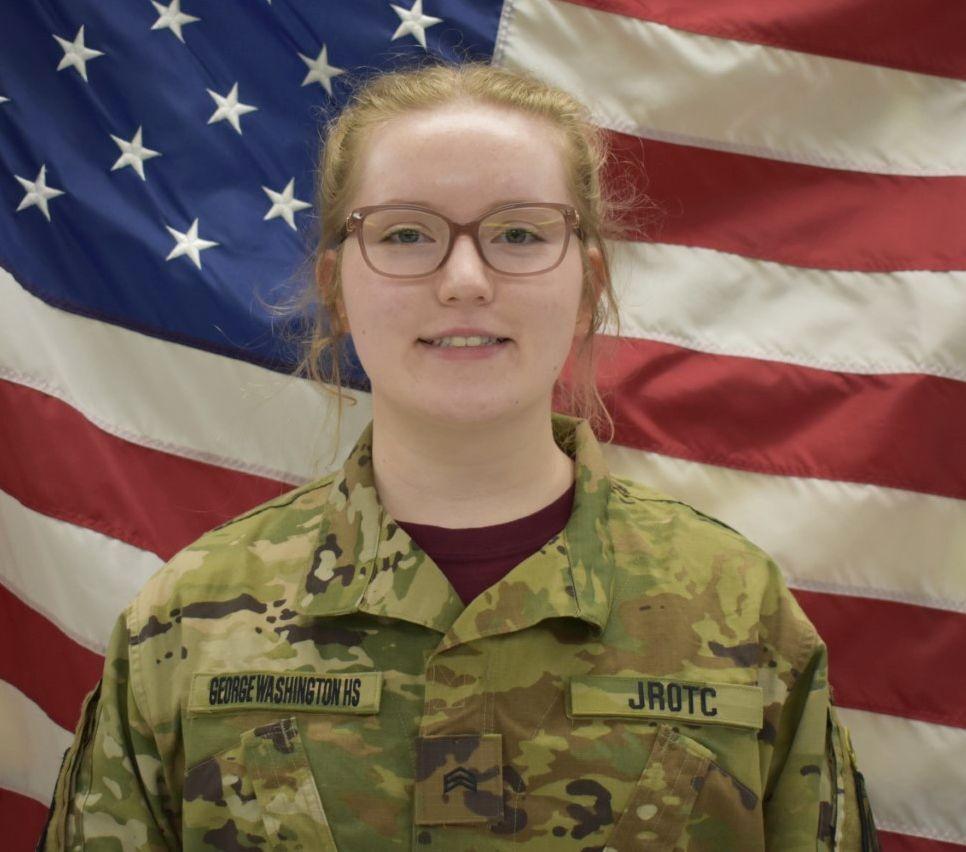 "This is my first service learning project," the 15-year-old freshman said. "When I heard about it, I immediately wanted to take part in the assignment. Abbi Reynolds and I researched and wrote about Lt. John Robert Ball."
While the packet and website links they were given proved valuable launch pads for writing Ball's biography, "This paper didn't come without struggles," Launi said. "The biggest issues we ran into were making the paper flow smoothly and finding material about Ball's younger years. Maj. McGee pulled me over to talk about our paper before Armed Exhibition practice one day. With our document pulled up on his computer, he pointed out all of the extra websites and pictures that we had overlooked. I was blown away at what I saw. What took us forever to find only took him a couple of hours.
"This project is not only important for academic purposes, but for historical purposes, too. With this biography, we are able to recover a part of history and display it for people to see. I'll definitely continue with these biographies in the future," Launi said.
Cadet Lt. Col. Caitlin Thomas, 16, has completed biographies of veterans Billy Wayne Rapp and Daniel Birthisel.
"My experience in writing a biography my first year was fairly detached, as I had little experience and limited resources. I spent most of my time scouring the web for information that simply wasn't there. If it wasn't for my partner, Virginia Cook, our biography would be quite sparse," Thomas said.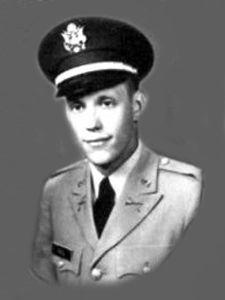 "I was far more engaged in my most recent biography. Fortunately this year, I was able to contact a member of the family, and it soon became a recurring joke in my first period class if I had heard from Debbie, the daughter of the veteran I was assigned. It was this general banter that reminded me of a completely different element of the project. I was completing it alongside my classmates," Thomas said.
"And in asking each other these seemingly silly questions, we found a discussion focused on the details of those who served. It humanized them in a way that printed paper could not. It was in this discussion that we realized many of these veterans lived in our communities or communities very similar to ours. If we had been born at a different time, it's likely that we would have known them, or even been in their position.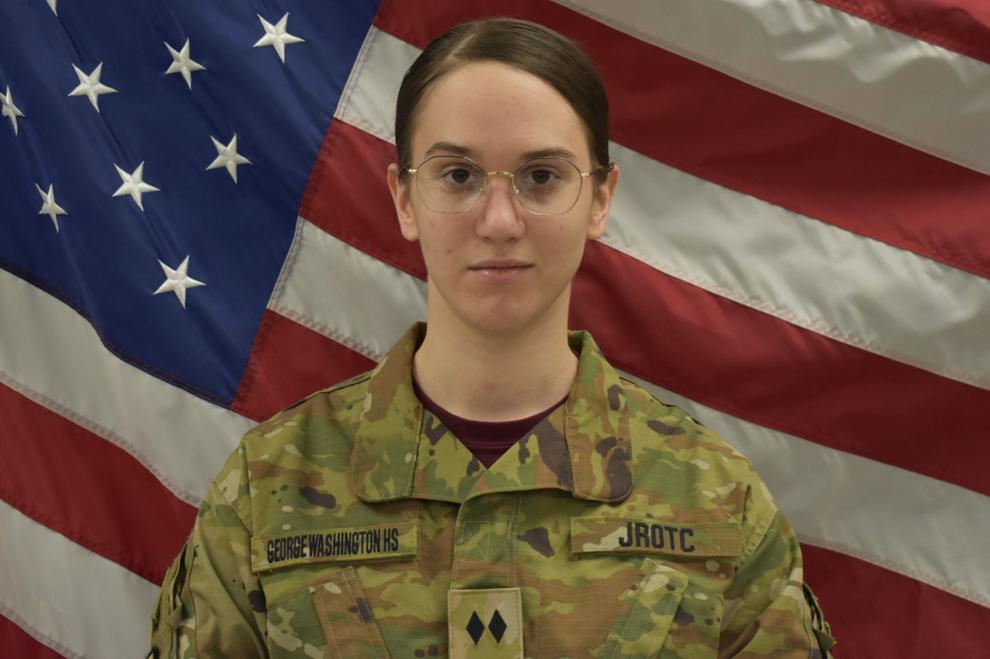 "This, of course, only amplified their stories of tragedy, strength and valor," she said. "I saw myself going into this project detached, and in the end, I came to love the stories that would otherwise be lost to time."
A growing achievement
McGee received the names of 10 veterans to research the first year the GWHS JROTC became involved and 18 veterans the following year. This year, the cadets pared their research to 10 veterans, due to a smaller enrollment.
When COVID-19 struck last year, the cadets were working on 18 biographies. Without students on site, McGee and Norman attempted to compile them themselves but withdrew from the effort out of respect for their subjects.
"I decided we weren't going to do the veterans an injustice by doing one paragraph about them," McGee said. "We try to do investigative reporting, you might say, for the families and to make them as beneficial as we can for everyone who's going to read them.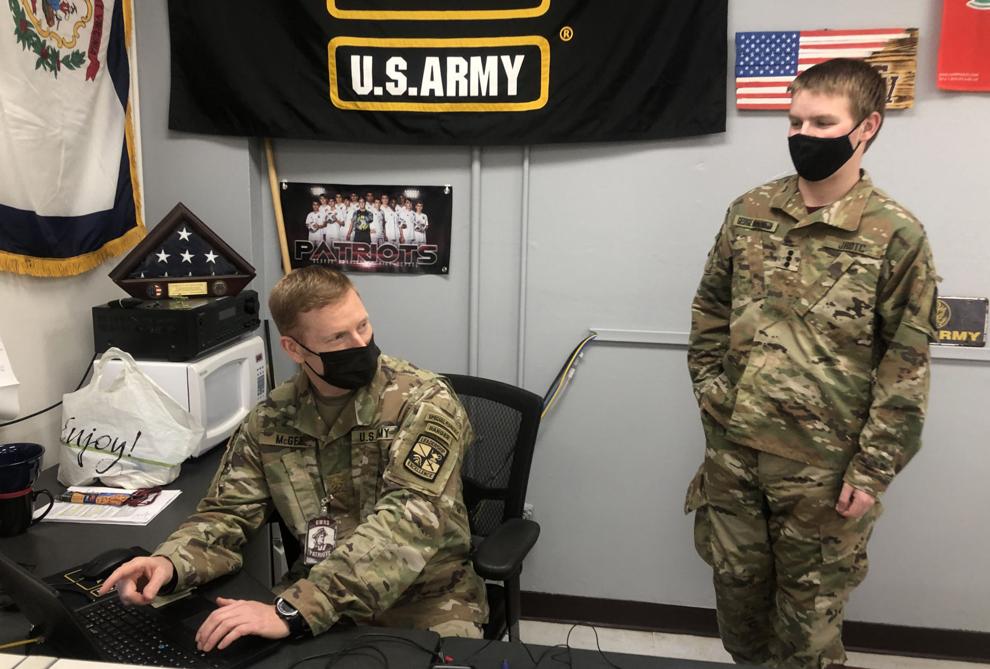 "This year, we've got about 56 biographies that will be completed by the end of the school year.
"One of the lessons we do not teach now [in school] is military history; it's not in our curriculum," he said. "Some of the students now were not even born until after 9/11; they don't know about that, let alone the Vietnam War.
"The cadets also benefit from this by helping out the West Virginia Archives Division by writing these bios. West Virginia has had more veterans die serving the country per capita than another state in the Union. They learn about the sacrifice those veterans made," McGee said.