Over his career, Geoffrey K. Fleming, executive director of the Huntington Museum of Art (HMA), has written a whole shelf of books, exhibit catalogs and other publications.
His latest art reference book, "Eclectic Rhythms: The Artists of Huntington, West Virginia, 1871-Present," contains nearly 600 capsule biographies of artists of every type who at some point in their careers lived and worked in Huntington.
The full-color hardback book contains more than 40 large illustrations of works by artists who are included in the volume. The book, priced at $39.95, is available for purchase at the HMA Store.
In a foreword to the book, John A. Cuthbert, Director of the West Virginia and Regional History Center, WVU Libraries, hails it as "a welcome addition to the sparse bibliography of literature about West Virginia art and artists. …It proves convincingly that Huntington has been a vibrant center of artistic activity throughout its history."
Some of the artists included in the book — June Kilgore, Chuck Ripper, Adele Thornton Lewis, Stan Sporny, Don Pendleton and others — are well known. But many other names are likely unfamiliar, as Fleming has rescued many talented artists from virtual obscurity.
In his Introduction, Fleming describes his book as simply a starting point that cries out for additional research. So the museum has added a page to its website where people can add names of artists or perhaps offer additional information about those artists that are already included.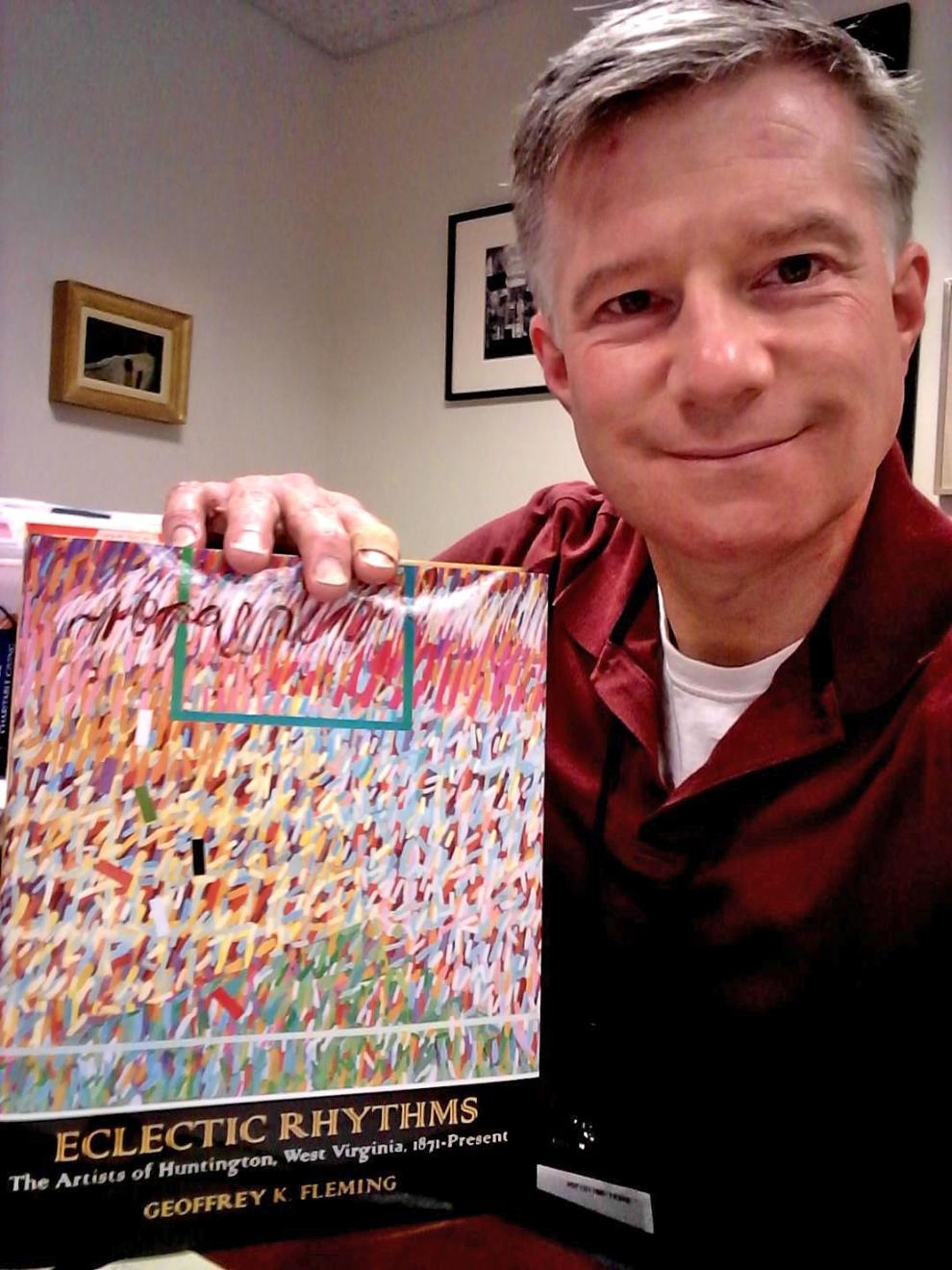 Fleming was born and raised on Long Island, N.Y. He attended Mary Washington College in Fredericksburg, Va., where he completed a Bachelor's Degree in Historic Preservation, with a focus on Architectural History and Museum Studies. While there he was the recipient of the J. Binford Walford Scholarship in Architecture.
In 1997, he was accepted into the prestigious Arts Administration Program at The School of the Art Institute of Chicago. As part of his studies he wrote an extensive thesis on the history and development of museum stores in the United States. Before being named HMA's executive director in 2015, he served as the director of the Southold Historical Society in Southold, N.Y.
From the well-known to the obscure
Paging through Fleming's new guidebook, I found myself taking a mental journey down memory lane as I recalled many of the artists included. If, like me, you're a long-time Huntington area resident, the book may take you on a similar journey.
When I sat down with Fleming for an interview, we discussed what brought him to Huntington and, of course, his new book. What follows are edited excerpts from that interview:
CASTO: When you decided to leave Southold, what attracted you to Huntington?
FLEMING: From the first, I was really impressed with HMA's rich collection, with its strong emphasis on American art. Also, I loved that it's one of the few museums in the United States that has a freestanding studio system associated with it. Most museums have studios that are located in the museum proper. That means when a museum is closed, their studio is closed. Here, even though the museum may be closed, there can be classes going on and artists at work in a studio.
Then too, I was struck by the fact that HMA's historic building is the only art museum in North America that was brought to completion by the noted architect and founder of the Bauhaus School, Walter Gropius.
In addition, I love that living and working in Huntington means you can easily visit other places. When you're on Long Island, New York, and you want to drive to New York City, the traffic is terrible. The ability to just get in your car one morning and go somewhere with no problem and get back home with no problem was extraordinarily appealing after living so much of my life stuck in traffic.
CASTO: How did this book come to be?
FLEMING: Like so many projects I have worked on, this one began with a question. One day our grant writer walked into my office, told me he was writing a funding proposal and said he wanted to talk about how Huntington has always been a community of artists. He asked me if we had any reference material on the number of artists who had worked in Huntington over the years. No, I said, I didn't.
"Well you should get on that," he jokingly responded.
I laughed that off at the time, but then not long after I got to thinking and soon I found myself digging around at nights and on weekends as I researched, examined and compiled information from many types of indexes, databases and business and genealogical records. After almost two years, the book is the result of those nights and weekends.
In creating anything like this, you have to make a decision about how to determine what artists should be included. Our final decision was that to be included an artist had to have lived in the Huntington area at some point in their life. Either he or she had to have been born here, or had to have lived and worked here, or had to have studied here at Marshall University.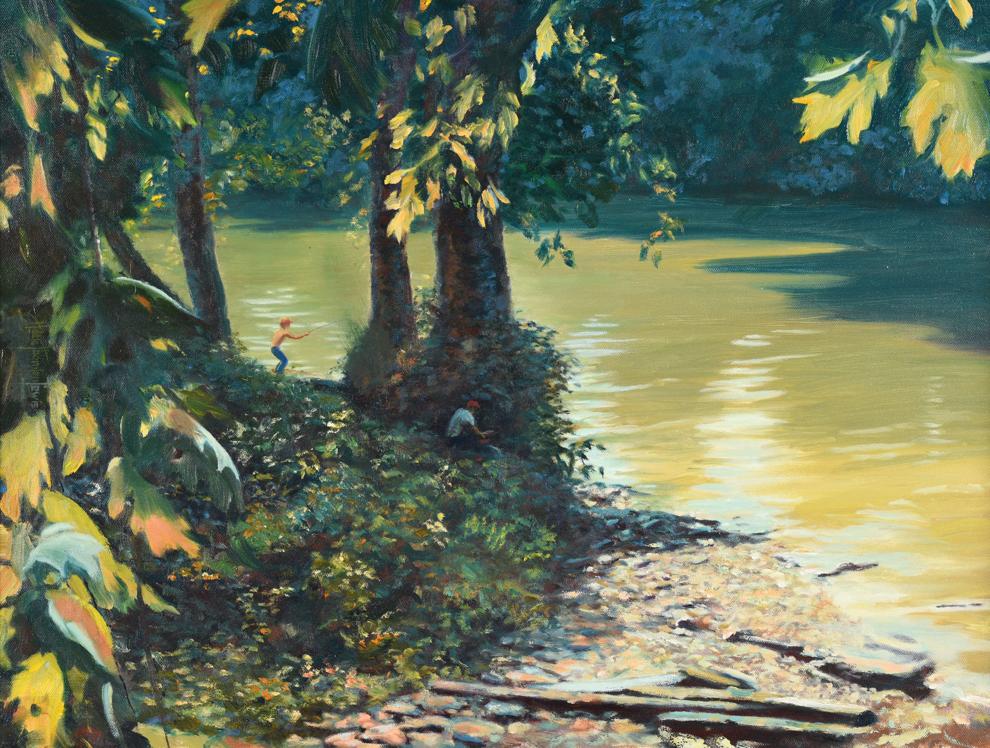 Initially, this really wasn't meant to be a book. Starting out we thought of it as strictly an internal reference document. But when we were done I sent the completed manuscript to a donor that I thought might be interested in it. I suggested two options. We could do a full-scale book or do a scaled-down version with no illustrations. "Oh no," he said. "If we're going to do it, we need to do it right." And that, I think, is what we did.
CASTO: What prompted you to use June Kilgore's painting on the book's cover?
FLEMING: From the very beginning, I said that her painting should be on the cover. She taught art at Marshall for decades, ultimately becoming chair of the school's Art Department. Well known for her colorful abstracts, she and Stan Sporny are probably the two best painters to ever work in Huntington.
Also, I wanted an image that sort of went with the book's title, "Eclectic Rhythms." When you look at what she's created — the pattern, the colors, the brush strokes — there's a clear rhythm to it.
CASTO: Going through the book, I was struck by how many of those listed in the book are people I've known. I was tremendously pleased, for instance, to see that my college friends Joseph Hughes and Suzanne Szlemko Bowles are in the book. Both became wonderful artists. And then there's Willis Cook. He was the spokesman for the C&O Railway in Huntington and was someone I worked with often as a young reporter at The Herald-Dispatch. But he was also a talented photographer and took countless photographs at the museum during its early years.
FLEMING: Willis Cook was almost the official photographer at the museum for 10 or 15 years. He took photos of every event, every project, and every class; there are thousands of his photos in the collection. We constantly use his photographs in researching what was going on at the museum.
CASTO: You mentioned Stan Sporny. People regularly suggest that Huntington should have colorful murals on its floodwall. But it's been largely forgotten that in 1995 a competition was launched for design proposals for a set of floodwall murals. Sporny won the competition. But the project ran out of steam and never raised the money to make the murals a reality.
FLEMING: I think that failure was always a great regret of Stan's.
CASTO: As you were researching the book, did you encounter any surprises?
FLEMING: I was surprised to learn how many artists had been connected with the old D.E. Abbott Co., one of the largest businesses in early Huntington. A maker of custom portraits and picture frames, it employed literally hundreds of artists, photographers, photo enlargers, re-touchers and tinters, as well as the designers and makers of picture frames. In the firm's heyday, Abbott frames were sold throughout the eastern United States and were even exported to Europe.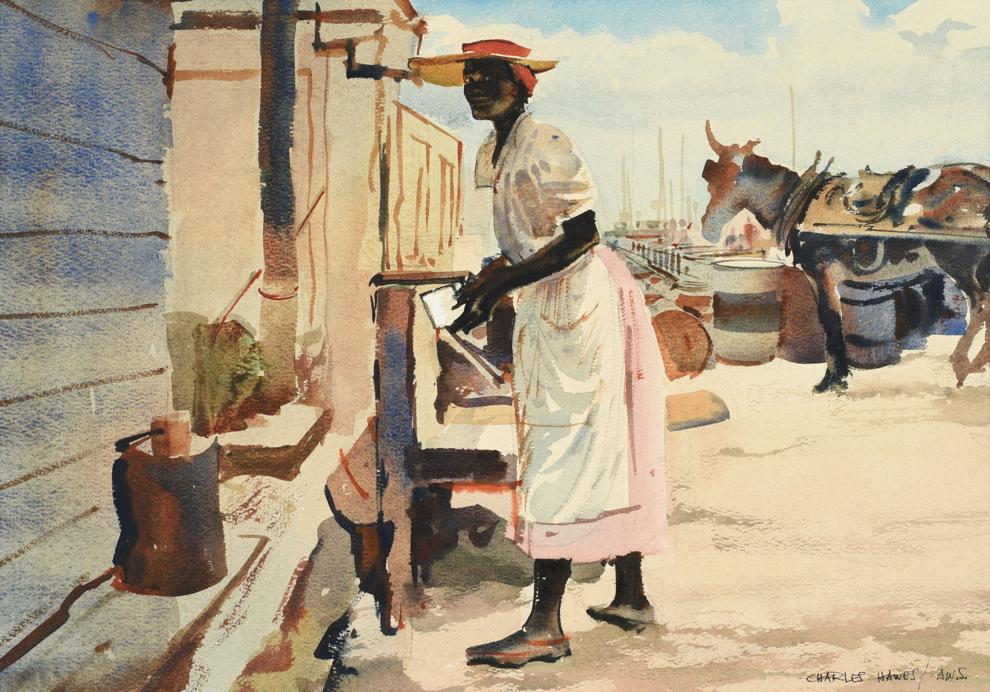 Also, I was taken by the fact that there were a number of nationally prominent artists who came from Huntington or passed through Huntington at some point, yet are unremembered here. Charles Hawes is a good example. Born in Huntington he went on to have an exceptional career as an illustrator, doing covers for the Saturday Evening Post, Colliers and other magazines. Yet, he's virtually unknown in Huntington today because his career was elsewhere, not here.
But my biggest surprise came when I learned the strange story of John Francis Lieber — artist, engraver and professional criminal.
In 1951, Lieber was working as an artist and engraver at the Standard Printing and Publishing Co., which was owned by Herman P Dean, a noted firearms collector and one of the founders of the Huntington Museum of Art. Dean had no idea of Lieber's extensive criminal history. Using multiple aliases, he had repeatedly stolen cash and other valuables at multiple locales in West Virginia and elsewhere.
Within a year of moving to Huntington, Lieber married the owner of a local jewelry store. After gaining control of the store, he stole $50,000 worth of cash and jewelry and disappeared.
"Ecletic Rhythms" can be purchased online at the museum's website. Go to hmoa.org, click on "Shop" at the top menu, then on "Books."