In December 2002, thousands of Mountaineer fans hopped onto I-77 South, called by some the "Hillbilly Highway." Destination: the first ever Continental Tire Bowl in Charlotte, North Carolina.
Most have forgotten the final score in this battle of the Virginias (University of Virginia Cavaliers, 48; West Virginia University Mountaineers, 22), but none of the 75,000 or so fans will forget the halftime show.
The Pittsburgh Post Gazette's Bill Shackner wrote, "On Saturday, during halftime of the Continental Tire Bowl, a University of Virginia pep band that has made a habit of parodying West Virginians finally went too far in the eyes of those tired of seeing their state's people depicted as hillbillies."
The article said the UVA band had referred to "birth control and plumbing" in previous skits.
The pep band skit depicted two coeds vying for the approval of an eligible bachelor in a send-up of the reality show "The Bachelor." The UVA girl was wearing a sweater tied around her shoulders, preppy style, and carried a stack of books. The Cavaliers lived up to their mascot in the way the announcer depicted their girl: smart, accomplished, on her way to great things.
The Charlottesville Daily Press describes the rest: "The other — supposedly from West Virginia — had blue overalls, pigtails, a talent for square dancing and a dream to move to Beverly Hills, Calif. — just like 'The Beverly Hillbillies.'" The two girls had to run around the field chasing a pig.
Though the incident led to the demise of the bratty UVA pep band, it did bring into crystal focus a persistent problem for West Virginia: How do we address the lingering negative stereotypes associated with our state?
The Tire Bowl skit was fraught with misconceptions. WVU has a stellar academic reputation, having produced 24 Rhodes scholars (that's 30th among all U.S. colleges and universities).
West Virginia women are singularly strong and resourceful. They might have referenced Belva Lockwood, the first woman to run for president; or Olympic gold medalist Mary Lou Retton; or NASA mathematician Katherine Johnson; or Anna Jarvis and Marian McQuade, the women who founded Mother's Day and Grandparents' Day.
No. The stereotypes drawn upon for the female WVU caricature in the skit were straight out of Al Capp's "Li'l Abner." The problem is, Dogpatch, USA — where Daisy Mae Scragg lived — is located in Kentucky, not West Virginia. Other versions of that prototype are Ellie Mae Clampett of "The Beverly Hillbillies," Daisy Duke of "The Dukes of Hazzard" and Charlene Darling of "The Andy Griffith Show."
But the Clampetts were believed to be from the Ozarks. The Dukes were moonshiners from Georgia. And Charlene Darling and her clan were North Carolina mountain dwellers.
So why do these negative stereotypes seem to stick to West Virginia? The easiest answer is that although Appalachia is comprised of territory in 12 states from New York to Georgia, West Virginia is the only state contained entirely within the Appalachian region. Our state doesn't have a major city or coastal beaches or a bluegrass region to counterbalance the image of the mountaineer.
The more authoritative books about the region — Harry Caudill's "Night Comes to the Cumberlands," "Hillbilly Elegy" by J.D. Vance, "Dear Appalachia" by Emily Satterwhite and the more recent "What You Are Getting Wrong About Appalachia" by Elizabeth Catte — are not written by West Virginians. Caudill, Vance and Satterwhite are Kentuckians. Catte is from Tennessee.
No. Books by West Virginia authors tend to be more nuanced and present a far more complex view of a most complex state. "Rocket Boys" and "The Coalwood Way" by Homer Hickam draw an authentic and not all negative picture of 20th-century coal town life.
More importantly, like Jeannette Walls ("The Glass Castle"), he tells the oft-repeated story of the devoted rural teachers and their smart and curious students. West Virginia has these in spades.
Buckhannon native Jayne Anne Phillips' fiction ("Black Tickets," "Machine Dreams") contains characters from various social stations in West Virginia, but her treatment of the hapless and hopeless is not nearly as fatalistic as that of Caudill and Vance: "Above all she finds and communicates a sense of wonder, the poetry inherent in the most apparently ordinary, or hopeless, lives," critic Brian George wrote in The Short Review. "This reflects a broad empathy on the writer's part, a willingness to identify with, not to judge, people normally classed as losers."
Newcomer Matthew Neill Null, who grew up in Summersville, is generating a buzz in the literary world. His debut novel, "Honey from the Lion," is set in West Virginia at the beginning of the 20th century. J.W. Bonner reviewed the novel for the Kirkus Review: "The landscape is not only an important character in the novel, but Null, a native of West Virginia, writes about the landscape's very psychology with as much nuance and attention as he gives to the novel's humans."
For this edition, Daily Mail WV editors invited various stakeholders from around our state to address those lingering negative stereotypes. This section will only scratch the surface of this complicated topic, but hopefully it will generate discussion about how we can better project the positive aspects of our state as we work together to solve our persistent problems.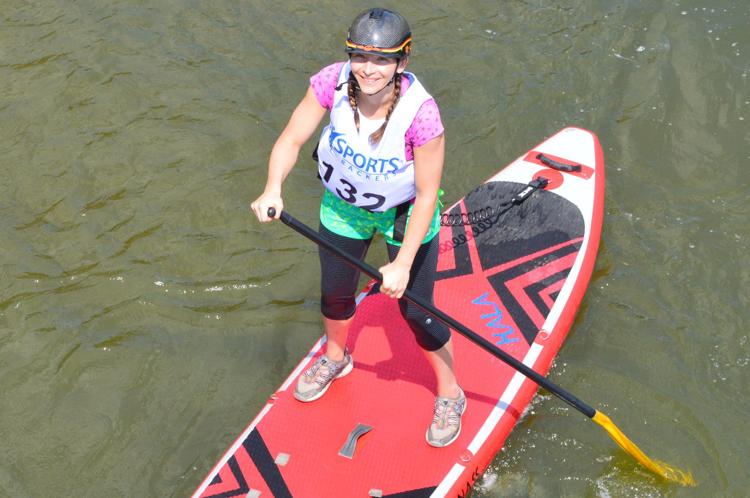 Stereotype: West Virginians aren't healthy.
Melanie Seiler is executive director of Active Southern West Virginia; has a degree in Adventure Sports from Garrett College, Maryland; and has instructor-level certifications in stand up paddle boarding, telemark skiing and river-guide training.
The national public health image of West Virginian residents, I believe, is of a largely depressed, inactive and uneducated population. These observations narrow in on the negative values around weight, resources and mortality rate in the area, and they miss the active population that does exist in this wild and wonderful state.
Now, I am not referencing the tourism ads and the 20-somethings that come for seasonal recreation. There are thousands of everyday, hardworking West Virginian families getting up and getting active on a regular basis.
Active Southern West Virginia offers free physical activity classes led by trained volunteers from within the communities they serve. There are a variety of individuals participating in these programs that come from diverse backgrounds and make their way through multiple challenges weekly to maintain an active lifestyle and improve their quality of life.
Here is an example of what is what is happening in southern West Virginia: A business professional mother attends an Active SWV evening aerobics class, then recruits a wellness committee at her office for the Active SWV Workplace Wellness program and finishes the year by volunteering to be a coach with the Active SWV Kids Run Club at her daughter's elementary school. Then mother and daughter participate in their first 5k running race together, the Active SWV Bridge Day 5k, across the New River Gorge Bridge. Her life is busy, but the programs and opportunities encouraging physical activity are built into her network.
West Virginia tends to fall to the bottom of lists that record rankings of health outcomes by state, but often West Virginia is just points away from those other low-ranking regions. What we are seeing nationally is a trend toward many people living a less active lifestyle, and West Virginian residents should not regard their health challenges as unique and theirs alone.
The vibrant characteristics of West Virginians and our world-class outdoor recreation combine to create amazing small communities to live, work and play in.
Stereotype: West Virginia is defined by coal.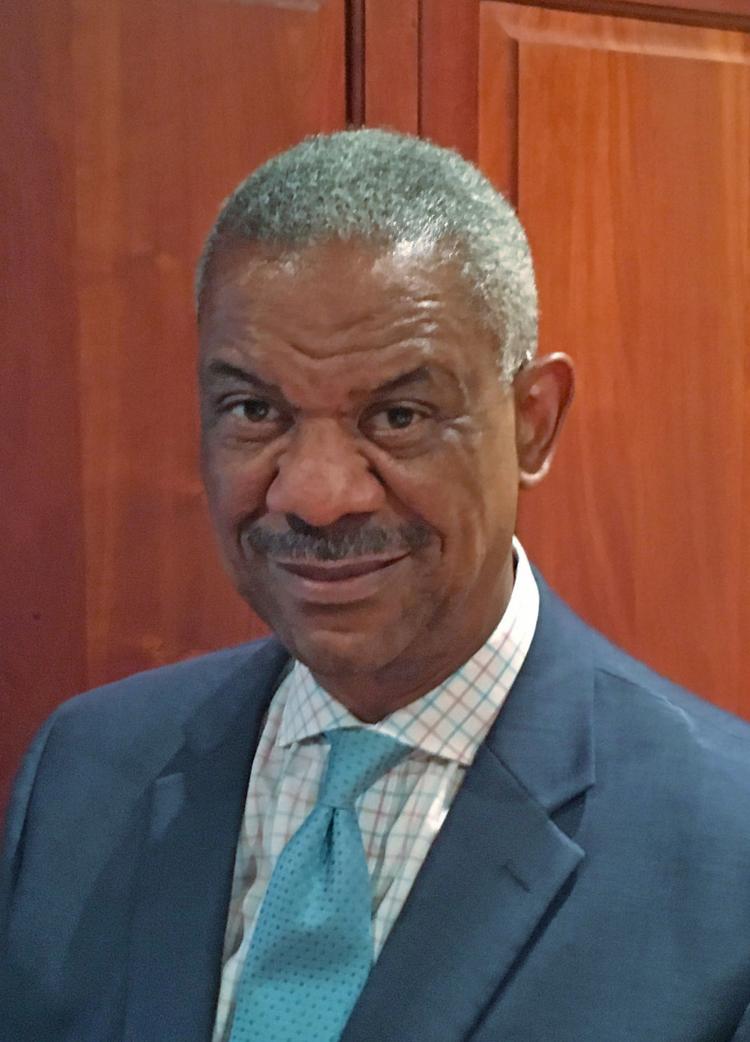 Elliot Hicks is a dispute resolution lawyer and entrepreneur who is a lifelong resident of Charleston.
West Virginia is frequently stereotyped as having an economy that depends substantially on coal.
That stereotype works in a negative way against our Mountain State. It's not that mining coal is a negative thing to do. Coal helped to fuel the industrial revolution, and it maintains a place of relevance today, albeit one that is over time diminishing in value.
The stereotype becomes a problem when our own citizens come to believe that coal is the only thing that defines us. I've learned that the health care industry employs eight times as many people as the coal industry, for instance.
When West Virginians believe in the stereotype, it causes us to place our bets on the ailing horse that is slowing to a crawl, even when several others are running much stronger.
The stereotype becomes a problem when outside investors and business people come to believe that West Virginians are not willing to be hospitable to other industries. With eyes shaded by that stereotype, the very industries that could make great use of our workers talented enough to adapt to the now-mechanized coal industry might look past us.
We have the tools to fight that stereotype. We can shine a light on our colleges and universities that are producing groundbreaking research and education, increasingly centering their activities on addressing the unique issues that challenge our region. We now see sprouting the opportunities that resulted from the seeds planted when then U.S. Sen. Robert C. Byrd encouraged and directed government investment in our state.
We challenge the stereotypes by highlighting an unwavering dedication to improving our education system from kindergarten through community college and university levels. We must draw our best and brightest minds to the teaching profession. We challenge stereotypes by inviting people in through tourism, and then keeping them through the warmth and strength of our communities.
True W.Va. stereotype is resilience, compassion, resourceful.
By Gordon Gee, president of West Virginia University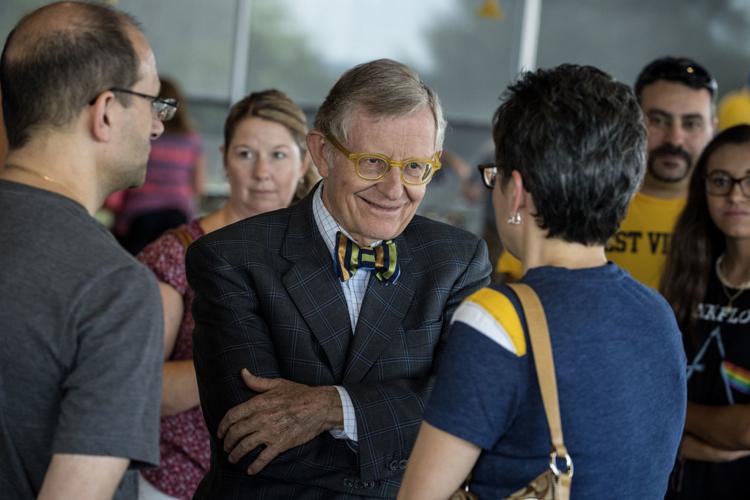 Those who view the Oscar-nominated short film "Heroin(e)," directed by West Virginia University alumna Elaine McMillion Sheldon, get a glimpse into our state's opioid problem. And rather than simply seeing one more negative portrayal of West Virginia, they see the strength and compassion three women are harnessing to confront the problem in their respective roles as a fire chief, a judge and the leader of a ministry.
This excellent film came to mind when I was thinking about the frequent stereotype of West Virginians as uneducated, unsophisticated and unambitious "hillbillies."
After traversing the hills and highways of this state for five years, as well as watching thousands of West Virginia students thrive on our campuses, I know this stereotype clashes sharply with reality. Most Mountaineers, instead, resemble "Heroin(e)'s" Jan Rader, Patricia Keller and Necia Freeman — down-to-earth, hard-working and resourceful.
The West Virginians I meet are eager to acquire skills they can use to make life better for their families and their communities. This desire to confront challenges and help people close to home is typical of this region's citizens, according to a report called "Appalachia Rising" by the nonprofit research group CNA.
This impulse is something state leaders must keep in mind as we revamp our education system to increase access and accommodate rapidly changing workplace skill-sets. While not everyone needs a four-year college degree, everyone needs some post-secondary training to succeed in today's economy. When Mountaineers bring both solid credentials and their traditionally solid values to the table, they can move mountains.
However, we must stop undervaluing ourselves. When I returned to West Virginia I saw that its citizens remained, over all those years, too damn humble. And I mean humble to a fault.
We must take pride in our uniquely resilient character—honed by adversity and inspired by compassion for our neighbors. And we must take every opportunity to show that Mountaineer spirit to the world.
Stereotype: W.Va. students can't compete.
Jerome A. "Jerry" Gilbert, Ph.D., is the 37th president of Marshall University.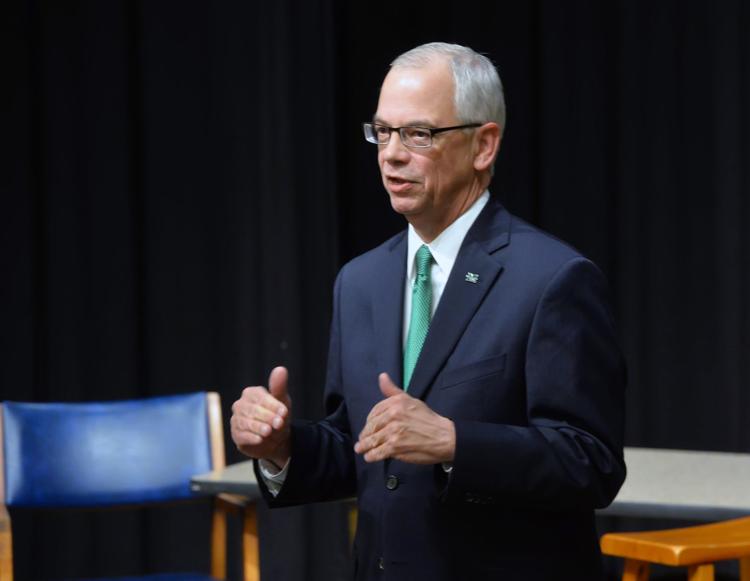 One of the common stereotypes about West Virginia that I feel simply must be debunked if we are to succeed is that our young people — most of whom come from small, rural communities — cannot compete academically with college students from larger, more-urban areas.
This assumption, both in and out of Appalachia, is damaging and self-defeating. It is also patently false. Since coming to West Virginia, I have met many, many students I am confident can compete on any level, anywhere.
Take, for just one example, Liz, who is a student at Marshall University. She graduated from Wirt County High School in Elizabeth. In the 2010 census, the population of the entire county was 5,717, with the population of her town estimated at around 800.
I came to know Liz as one of our Yeager Scholars. To meet her is to meet a young woman who — from her intellect, demeanor and ambition — could be from any prestigious high school in any urban center in our country. Her intellectual and social sophistication is exceptional.
Her story is one of pursuit of audacious dreams. Passion. Commitment.
Liz has an adventurous spirit and thirst for knowledge that is at the top of whatever scale you may chose. Her list of accomplishments is impressive, whether as an enterprising businesswoman or a member of our Thundering Word speech and debate team; a rugby player or a visiting teacher of English in Italy; a community volunteer or shoe designer; a small-town newspaper writer or sea turtle conservationist in Bali.
When I visited her high school last year, I took Liz back with me to talk about the opportunities afforded by college. I invited her along because I wanted those prospective college students to see that their school, in their community, can and has produced world-class scholars.
The sky is the limit for Liz and many like her I have gotten to know since becoming the president at Marshall. Let us work together to dispel the belief that we somehow "aren't good enough."
Stereotype: W.Va. is a judicial hellhole.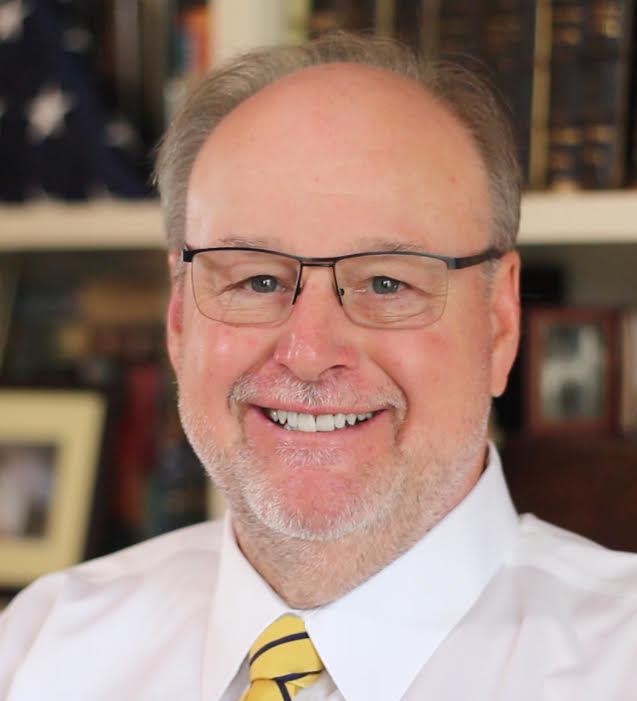 Judge Christopher Wilkes is chief judge in the 23rd Circuit in West Virginia's Eastern Panhandle.
Negative stereotypes are nothing new to West Virginians. Every West Virginian has encountered them. Our court system deals with lingering negative stereotype of being infamously labeled a "judicial hellhole" several years ago.
As a circuit judge, I can attest to the work done in the trenches of our counties and towns by circuit judges, magistrates, probation officers and other court staff which disproves this myth.
First, we have a newly constituted Supreme Court, causing an optimistic future outlook for the court system. This court has started out with a spirit of cooperation and transparency. Recognizing the three branches of government are separate but equal, by working together with mutual respect, it will provide more efficient justice for all West Virginians.
Next, in our county courthouses, we have 75 circuit judges who carry large caseloads and are innovative at adapting to the needs of their particular communities. One example is the establishment of drug courts to deal with the opioid epidemic. Every day, circuit judges, magistrates and county officials throughout the state are expanding the use of day report centers and alternative sentencing, including community service.
Further, our courts are helping reform marginalized youth through the Court Improvement Project and Juvenile Justice Commission, who constantly monitor and implement responsive court procedures so as to increase school attendance and educational and employment opportunities for our youth.
Finally, the creation of the state's Business Court Division, which was formed in 2012, has proven to be an effective and efficient method in the resolution of complex commercial litigation. Studies have shown that the creation of a business court has an impact on the attraction and retention of businesses and assists with economic development of a state.
Despite the misapplied moniker of judicial hellhole, West Virginia has a hard-working judiciary serving each community.
Changing the stereotype: From victims to victors.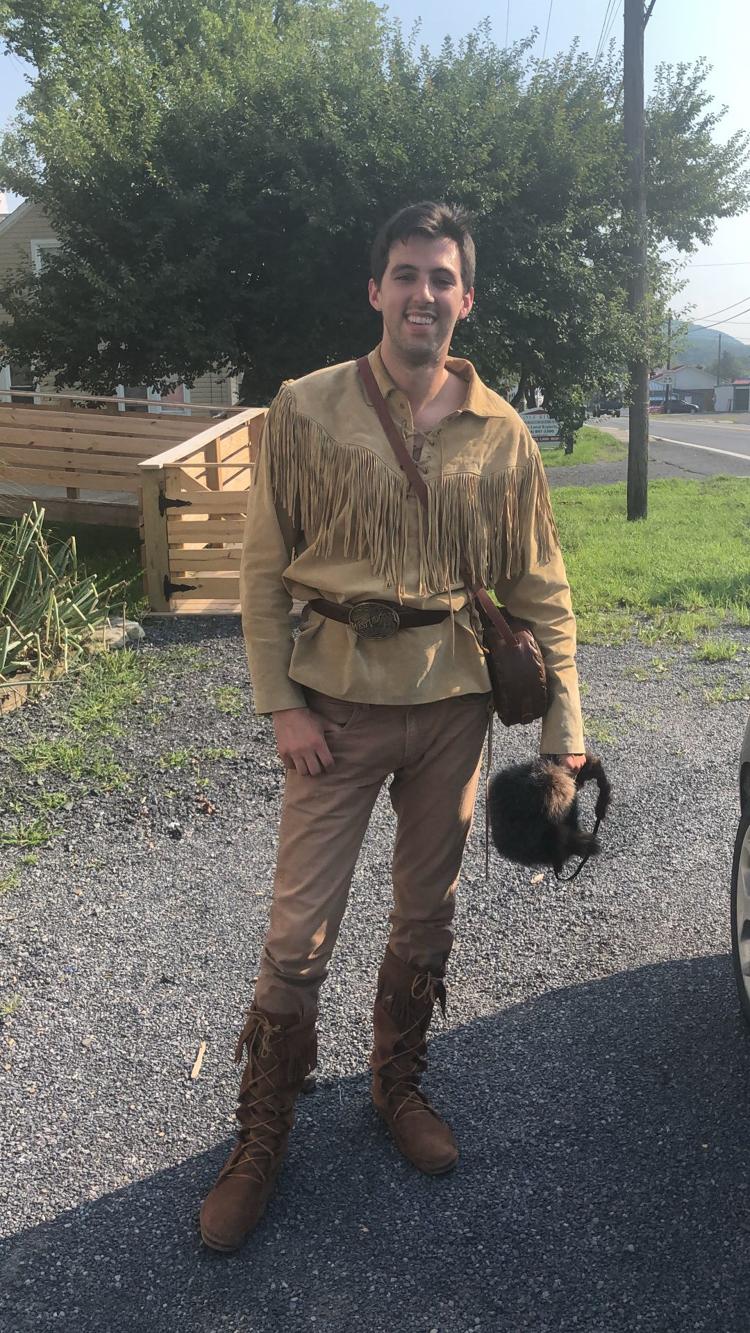 Joey DiPiero is a Charleston native and a lover of all things West Virginia. Last year, Joey created a viral marketing campaign, the Mountie County Challenge, to promote tourism to West Virginia and to change perceptions of his beloved home state.
For decades now, the national media has been unable to resist trafficking in fatalistic narratives about our state and its people. From Lyndon Johnson's War on Poverty to Anthony Bourdain's recent "Parts Unknown" episode, West Virginians have been routinely cast as soulful victims, locked in a futile struggle against economic forces beyond our control. This narrative — while at times well intentioned — has wrought untold damage to our state and its economy.
To put it bluntly, pity doesn't pay the bills. By allowing our state to be defined by its most impoverished regions, we drive away the very economic opportunities that will allow struggling communities to change their fortunes. No one wants to visit — much less move to — an area that appears to be in the throes of terminal economic decline.
For this reason and for many others, it is high time that we that we resist attempts to depict our state as the poster child for rural poverty. We have too many strengths to allow others to define us by our weaknesses.
West Virginia has some of the most stunningly beautiful mountains, rivers and valleys in the world. West Virginia has innovative small businesses and historic restaurants. West Virginia has world-class cultural festivals, concert venues, mountain climbing and white water rafting. West Virginia is, in short, a wonderful place to live and raise a family.
I won the lottery the day that I was born a West Virginian. I know that I am not the only one that feels that way. It is time that we start carrying ourselves like the winners that we are. West Virginians are not the victims of fortune. We are the victors.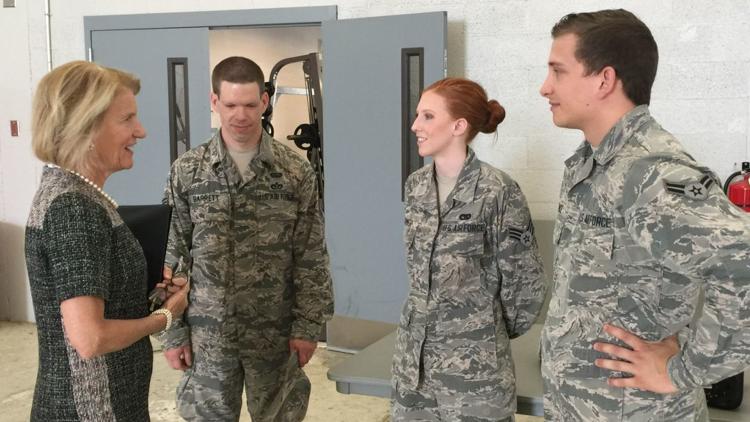 Forget the old stereotypes: Let's change the narrative.
Shelley Moore Capito is the junior U.S. Senator from West Virginia and former member of the House of Delegates.
Whether it's a discussion with a colleague on the Senate floor, a meeting with an out-of-state group, or at the airport, I am always hearing from others about how much they love our state and the people who call it home.
Sometimes, it's a comment about its breathtaking natural beauty seen at Blackwater Falls State Park in Tucker County or the fun had during a weekend trip to the New River Gorge. Other times, it's a middle school student who learned new facts during a field trip to Harpers Ferry National Park, a high school student who just submitted an application to Marshall following a campus visit to Huntington, or a family who recently took a holiday trip to Wheeling to view the Winter Festival of Lights at Oglebay.
Or maybe it's a game in Mountaineer Stadium, a visit to Girls' State in Elkins or a bike ride on a trail in Greenbrier County. We are all connected by these wonderful experiences that exist here at home.
The comments that stick out the most — and the ones I hear the most — have to do with how kind and hospitable West Virginians are. I like to call that the "West Virginia spirit," and I believe it truly sets our state apart from the rest.
Let's continue to keep up this West Virginia way by helping a friend in need, being kind to a stranger or volunteering in your community. By doing so, we can continue to set an example for others to follow — whether they are from West Virginia or not — and we can continue to leave a positive, lasting impression to those we meet here at home, across the country, and around the world.
Stereotype: W.Va. politicians are corrupt.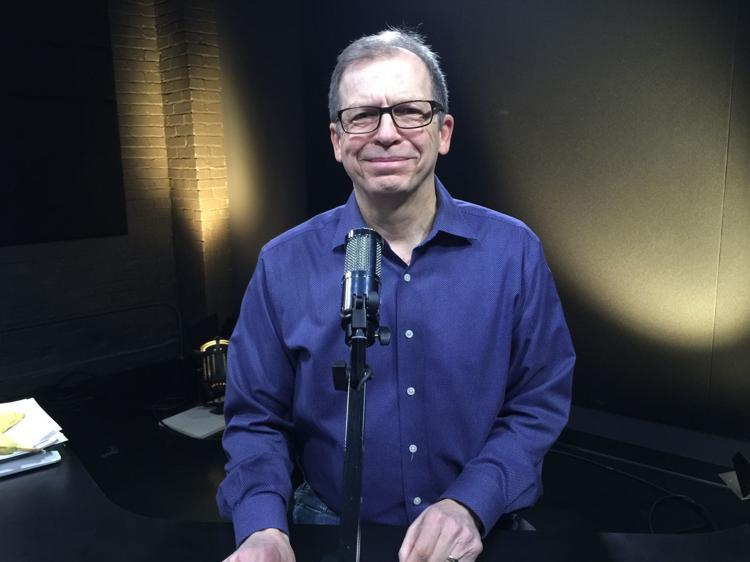 Hoppy Kercheval is the creator and moderator of Talkline on West Virginia MetroNews.
The book "Don't Buy Another Vote: I Won't Pay for a Landslide" required more than 500 pages to detail the many instances of vote buying, graft and personal enrichment by elected officials.
The irony is that the book was written by Allen Loughry, who was at the center of the State Supreme Court scandal over wasteful spending, personal use of state property and lying to investigators.
How can we trust anybody in public office in West Virginia?
I get that.
However, it is unfair to generalize about all politicians because of poor judgement of a few.
Having covered politics in West Virginia for more over 40 years, I find that most people in public office, regardless of political party, love the state and are motivated by a sense of service to their communities.
Municipal and county public officials tend to be particularly community-minded. They certainly are not in it for the money! They answer phone calls at all hours and get cornered in the grocery store to field complaints. Their reward, if there is one, comes when they solve a problem for a citizen, knowing full well that their good deeds won't make the news.
Once upon a time, elections in West Virginia were corrupt, especially in southern West Virginia. Each county had at least one fixer who handed out the cash and/or liquor to secure the votes.
However, the old "dollar and a swaller" system is a relic. West Virginia elections are clean and efficient, and the results are reliable. The last time old pols in Lincoln County tried to fix an election they were busted by state and federal investigators and pleaded guilty.
The recent state Supreme Court scandal is a black mark on the state. However, on the positive side, the ordeal played out in the light of day, providing what the late U.S. Supreme Court Justice Louis Brandeis called "the best of disinfectants."
The stereotype of corrupt West Virginia politicians exists for a reason. However, the past is not necessarily prologue. When the next book on our state's political miscreants is written, there will be few chapters, and that's progress.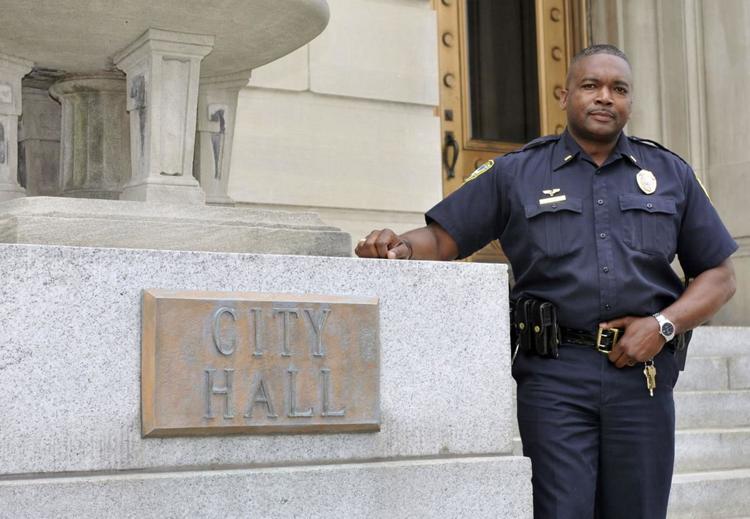 W.Va. is so much more than wild and wonderful!
Duke Jordan is a commercial realtor. He retired from the Charleston Police in 2012 after 22 years on the force.
As a realtor now and as a Charleston police officer before, I have always shouted from the mountain tops: "West Virginia is so much more than just 'Wild and Wonderful.'"
But we keep coming up last on national surveys. Even though we have lost residents, I believe we are positioned for a turnaround in our economy. The oil and gas industry is booming, but we need to continue to diversify.
Over the last 30 years, I've spoken to several people who came here from out of state. So many say they "did not expect this" — "this" being the loving and welcoming people they meet. They didn't expect the professionalism they receive; they didn't expect the cleanliness of downtown, they didn't expect the kindness received from all colors of men and women, regardless of the community.
They say West Virginia is a hidden secret. In my job I often talk to national and international real estate investors. They are starting to take notice of the prices and capitalization rates in our area. If locals don't invest, national investors will scoop up some great deals.
As for stereotypes, I can speak from my own experience. When a female buyer called to register for a major investment, a man hearing the conversation asked for whom was she a secretary. On other occasions after women have provided proof of funds, a seller has responded with, "Can she afford it?" Or "How does she make her money?"
And there was the time I was paying for gas at a truck stop. The man behind me asked another, "How does he get his money?" after I handed the clerk a hundred dollar bill.
We've got to be better than that. I don't take these few incidents and judge a whole state, but I do know we have room for improvement. In West Virginia, we are sometimes our own worst enemies. We have to drop the racial and sexual stereotypes to move forward for a brighter tomorrow for all.
In this age of negativity and social media, there are too many untold stories of how we are getting it right. Let's put our positive stories out there and make sure people take notice of the good things in West Virginia.
Don't accept the stereotypes; upset the expectations.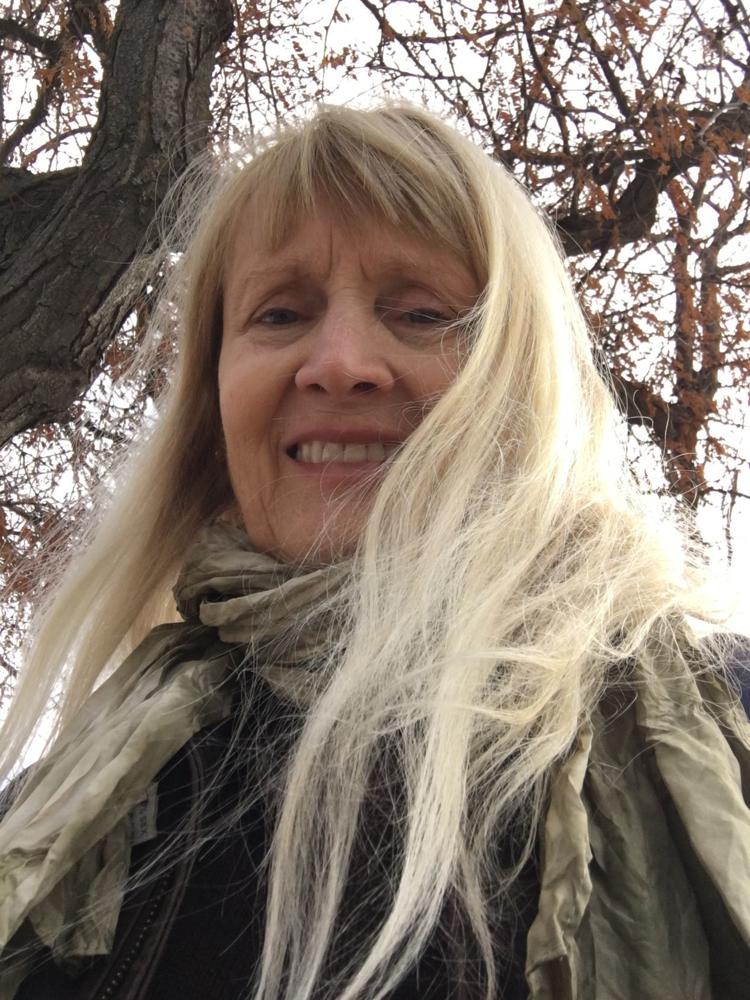 Rebecca Kimmons sings with the a cappella trio Bare Bones, paints pictures, takes photographs and sometimes acts on stage. Her fiction will be part of a Mountain State Press anthology to be published in May.
We humans are known for making snap decisions. We tend to oversimplify and exaggerate. We object to being pigeonholed, but we're quick to size up somebody else on first impressions.
Haircut, shoes, car and address tell us everything we need to know. A surname can seal the deal. Depending on your taste, you might wish you were part of the Duck Dynasty, or a Kardashian.
When I was a kid growing up in a coal camp, I knew I was supposedly different from the town kids. West Virginia kids are supposedly different from California kids. White kids are supposedly different from brown and black kids. WVU law students are supposedly different from Harvard law students.
Are they? If you dress us up in fine clothes, teach us how to talk, put us in a classy new ride and put a framed diploma from a "top" school on the wall behind us, do we now have what it takes to get a foot in The Door?
People prove Mark Twain right all the time. He said all you need for success in this life is ignorance and confidence. So, the first step in becoming your best version of yourself may be to shake off the labels others would assign you, ask the universe for joy, jettison caution, and proceed. Those who do have all the fun, and prove to others that it can be done.
Stereotype: W.Va.'s labor unions are radical.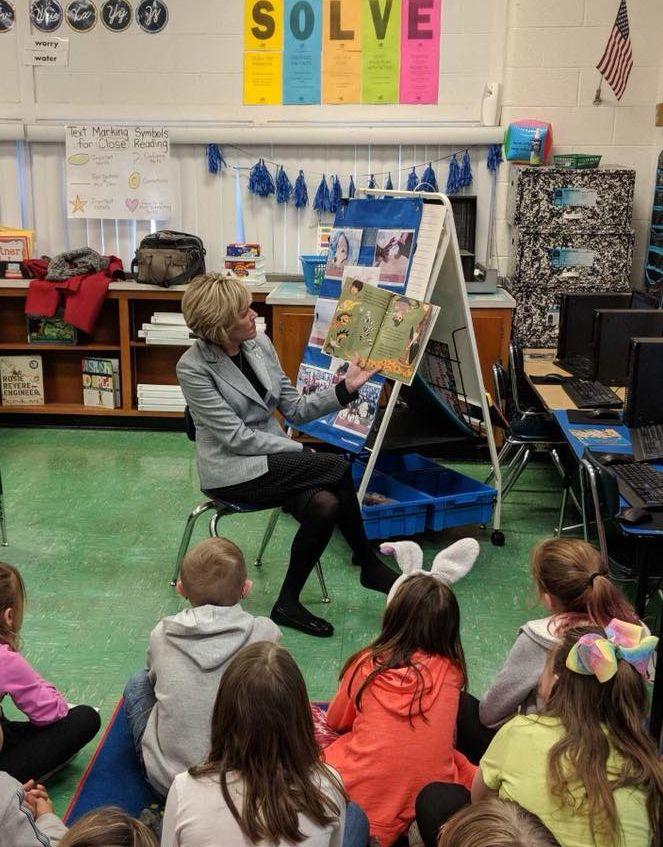 Christine Campbell is the former president of West Virginia American Federation of Teachers.
Within our local hills and culture, it may be hard to see beyond the stereotypes and outside our comfort zone. But our communities are full of proud, innovative, fearless, strong and compassionate people who take a leap of faith into the unknown every day, tearing down the stereotypical walls we're all responsible for maintaining.
These folks are also our West Virginia labor union teachers, service personnel, tradesmen, coal miners, government employees and so many other hard-working citizens — all taxpayers who look out for our neighbors, take care of our children, come together in tragedy and celebrate the success of all. We lift others up with hope for our future, while searching for solutions to the problems we all face.
Despite some claims, West Virginia teachers and service personnel didn't walk out last year to start a "radical" movement. They did what they instinctually knew had to be done for public education, and they did it together.
They weren't afraid of the legality, the public perception or the potential retaliation. They knew we were on the right side of justice because they tread the unknown for our students every single day. With dignity and respect, they continuously fight against stereotyping students, colleagues and communities while guiding our children to be thoughtful, accepting individuals.
We all should stand up for the greater good and objectively listen to varying opinions based on evidence, not stereotypes. We need honest solutions that will improve the livelihood of those who struggle the most.
At a time when tearing others down seems to be the new normal, our children are watching. As their role models, we must be the change we want to see — at home and beyond our West Virginia hills.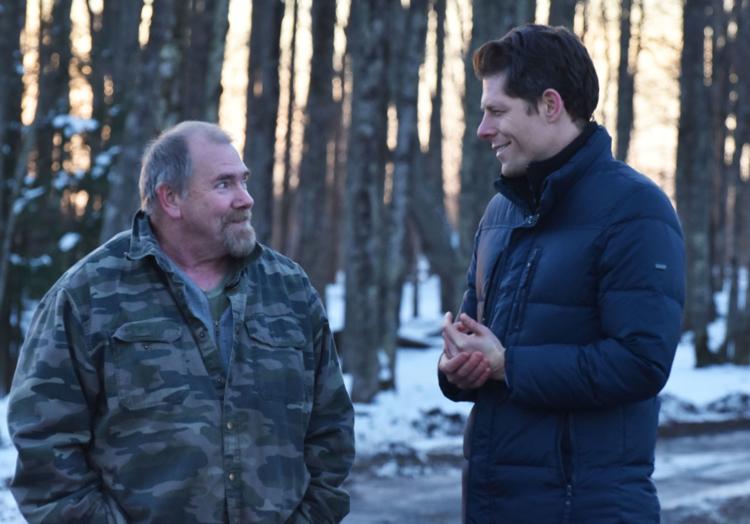 Stereotype: West Virginians are fatalistic.
Stephen Noble Smith is former director of West Virginia Healthy Kids and Family Coalition.
"West Virginians are fatalistic." Every day, this fib is repeated in national media and even in our own state. People who don't know us love to tell us how much we don't care.
The stereotype of Appalachian fatalism takes many forms. Some say we'd rather get a check than a job. Some say we vote against our own interests. Some call us hillbillies and tell us our culture is stuck in the past.
Spend one day in West Virginia and you will see West Virginians for what they are: Together, Huntington and Charleston was the No. 4 metropolitan area in the country for charitable giving. West Virginia has more people volunteer for AmeriCorps than anywhere. West Virginians spend more time with our neighbors than any other state in the country.
People who are fatalistic stay home during a flood; West Virginians pile into a pickup truck to see how they can help.
Some of us started a project called Try This West Virginia to harness this people power to knock our state off the worst health lists, community by community. When WVU studied Try This, they found that every dollar rural volunteer teams received — to grow food or fix up their towns — became $11 in matching funds within one year. West Virginians know how to stretch a dollar, because we often don't have a dollar to stretch.
Never let anyone tell you our people have given up. Our poverty and pain are real. No one will save us but us. West Virginians are up to the task.
Stereotype: The public school system is fine.
Amanda Kieffer represents the Cardinal Institute for West Virginia Policy.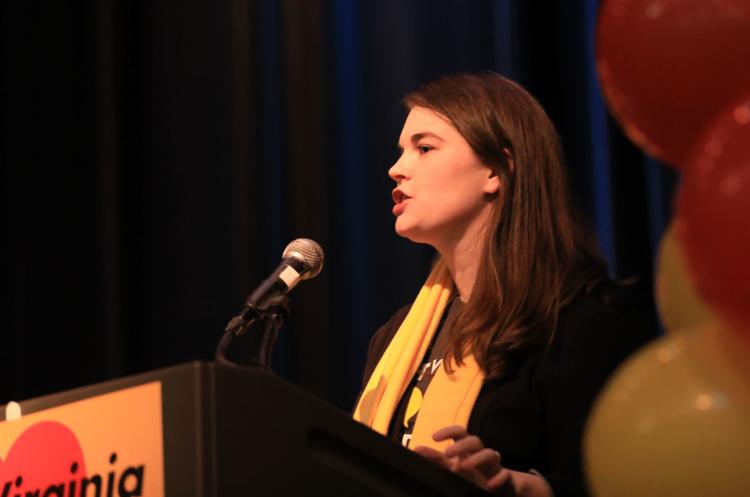 During the debate over teacher pay and changes to education, there's been a common refrain from some to say: "Don't mess with a system that's not broke."
But this notion that the education system in West Virginia is performing adequately is not accurate. Some reform advocates argue the system is not only broken, it's in shambles.
In September of this past year, the Cardinal Institute for WV Policy, a public policy think tank, commissioned its inaugural "State of the Mountain State" polling series; among other things, it surveyed public opinion on the public K-12 education system. It found that only 2 percent of West Virginians believe the education system is excellent. And not only that, but 80 percent believe it is either fair or poor.
But that's public opinion, is there evidence to back up this belief? A Dec. 2017 Gazette-Mail article reported 31 percent of high school graduates across the state have to take remedial courses upon entering college. And that's the average across the state. In one county, the rate is as high as 61 percent.
The West Virginia Department of Education's own Balanced Scorecard shows that West Virginia high school students aren't meeting standards in mathematics or attendance. And US News & World Report ranks West Virginia as 45th in education. This ranking plummets to 50th if you consider heterogeneity of student population.
This is about a system that is failing both students and teachers. The state has a monopoly on education, but West Virginia can exert competitive pressure with charter schools, education savings accounts, mandatory open enrollment and other education choices that will benefit the students who are trapped in a one-size-fits-all system, and it will also provide teachers with more employment options. Teachers shouldn't be forced to work for a system that doesn't work for them, either.
Competition improves services in the marketplace, so there's no reason that instilling competition in public education wouldn't work too. West Virginia needs education choice. It's time to add new options to our educational system — for the sake of our students, our teachers, our taxpayers and West Virginia's future.
Stereotype: Us Appalachians are all alike.
Michelle Mickle Foster, Ph.D. is president and CEO of the Greater Kanawha Valley Foundation.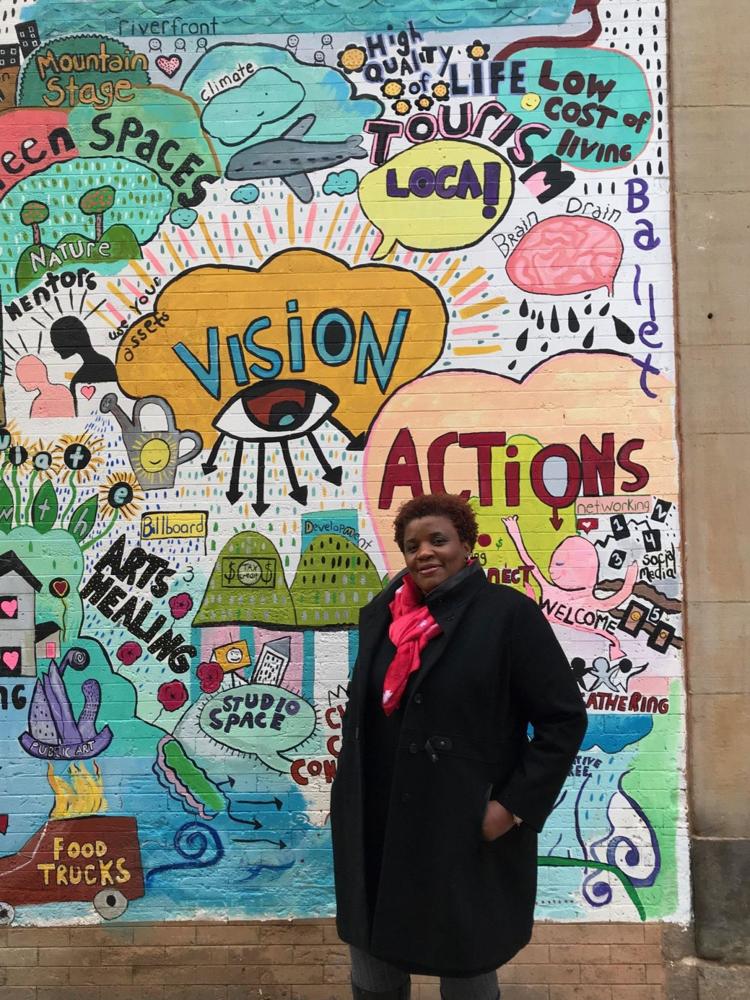 I am an example of diversity in West Virginia; someone who does not fit the stereotype of an Appalachian. I am a black woman and an immigrant. I was born in a small South American country called Guyana.
My family immigrated to Brooklyn, New York, when I was 17 years old. We were sponsored by my Aunt Dolly and came to the United States legally. For five years, our family of five lived in my aunt's finished basement. During this time, my parents worked tirelessly in their new careers and saved most of what they earned, enabling them to purchase a home. We then went through the process of becoming naturalized U.S. citizens.
The fact that I am different has not affected my career trajectory in West Virginia. I feel blessed to be the president and CEO of the largest community foundation in central Appalachia and the 82nd largest in the nation. I'm enjoying a fulfilling career in philanthropy.
The word "philanthropy" means love for humankind. I love the fact that we get to invest in organizations that are making lives better and making communities better. I relish the fact that we get to invest directly into West Virginians who are pursuing post-secondary education via our scholarship program. My grandmother only reached the fourth grade, but she managed to instill in her children and grandchildren the value of an education.
So our scholarship program is near and dear to my heart. The philanthropy sector exists because this state has had and continues to have extraordinarily generous people. People whose love for their fellow man compelled them to put that love into action by sharing their wealth. These are people who believe that better is possible.
I strive daily to change the narrative about West Virginia. According to a well-known Proverb, life and death are in the power of the tongue. I believe that West Virginia is the best place to live for people of all ages and races who want to change the world — a humble place where one can make a difference, raise a family and find real community.
I've lived in New York and Ohio. Almost 26 years ago, when Union Carbide Corporation recruited me, I chose West Virginia. I left chemical engineering over 20 years ago, in pursuit of my passion for community economic development, and I chose to stay here. I found my purpose here. My life has meaning here. I believe that better is possible here.
So, I am here until God says otherwise.
•••
Want to add stereotypes you see and how we can counter them? Write about 300 words and submit to editor@dailymailwv.com for possible publication at a later date.
Related:
Column by Todd Hanson: Hillbilly - the history behind an American cultural icon
Excerpt from Paris Review: Letter from West Virginia: A reflection on editor Jim Comstock and the WV Hillbilly newspaper
Daily Mail Editorial: Improving the national image of West Virginia