Luna Park is gone. The West Side amusement park was destroyed on May 4, 1923, when a worker's blow torch ignited a fire in the pool house, which spread to the dance pavilion and throughout the park, according to a Charleston Daily Mail report published at the time. When damage estimates came in higher than insurance coverage, the park was never rebuilt.
Instead, the property was divided into 95 lots. The deeds to these lots included a restriction that they not be sold to people of color.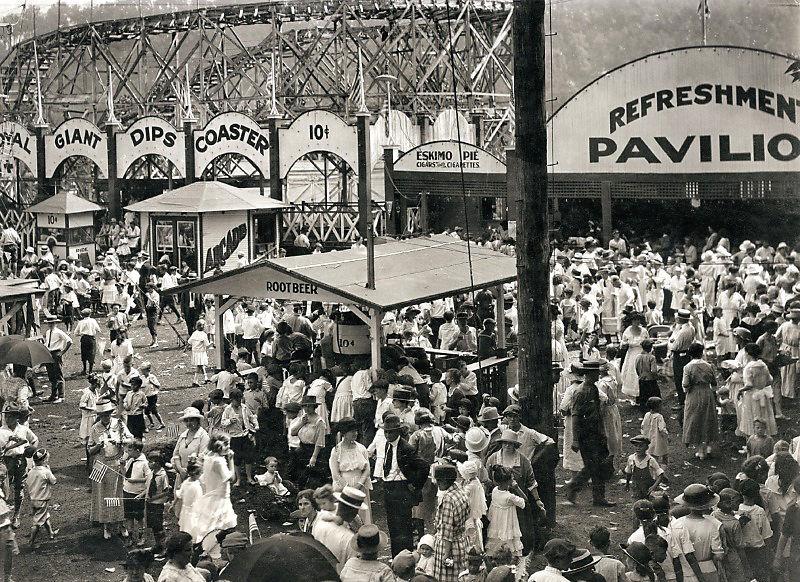 In 2012, the neighborhood was designated the Luna Park Historic District, roughly bounded by Kanawha Boulevard West, Main Street, Glenwood Avenue and Delaware Avenue. It is one of Charleston's seven historic districts, and is so recognized because homes there reflect the small house movement between the two world wars.
Challenges and conversations
Katy Layne has lived near or in the district for her entire life. Danny Boyd lived in the district for several years, moved to another part of town, and when his circumstances changed, he decided to move back to Luna Park, the place he was most comfortable. Alma Rodriguez came to the neighborhood with her mother when she was in grade school; she now lives in her own home near her mother. Shauna Steadman moved to Charleston to be with her son and found an historic home worth saving in Luna Park. Corey Zinn is a newcomer to the area and moved into the neighborhood because he loved the diversity and was able to purchase a home that formerly belonged to Charleston artist Charly Jupiter Hamilton.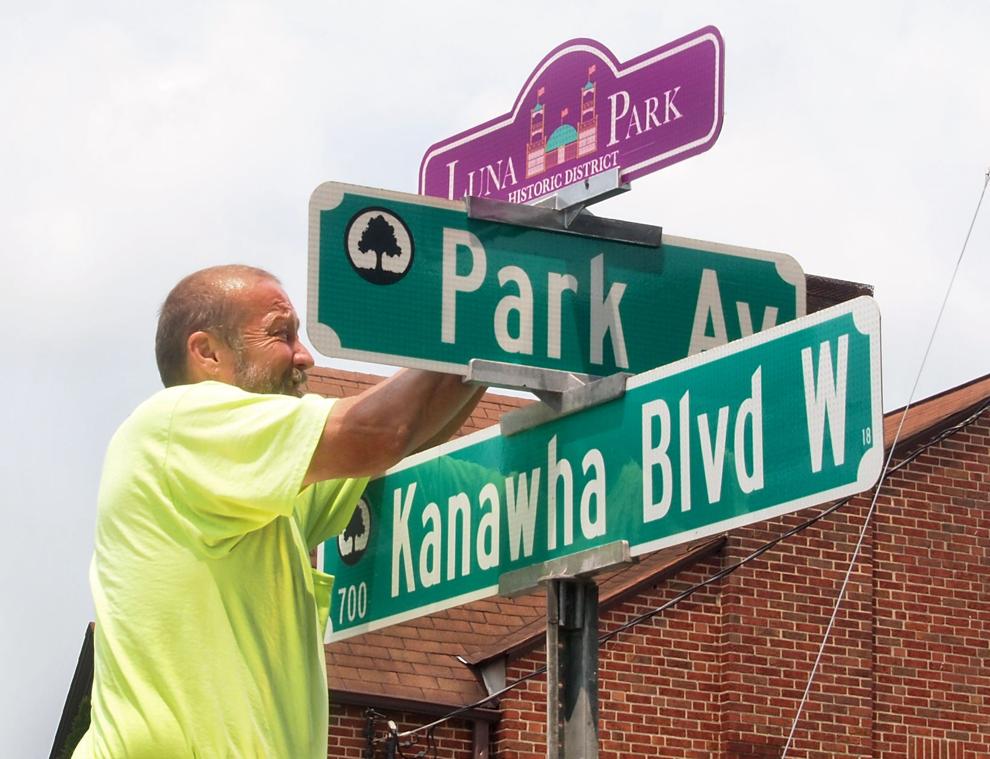 The neighborhood faces challenges and the residents know it. But they believe the neighborhood and the West Side are worth saving. For 20 months, volunteers have been working on ways to acknowledge the area's history, celebrating what they love about the neighborhood, and looking for ways to build its future. The team did its first community outreach in October 2019, and began meeting a month later.
"The Luna Park Art and Signage Committee grew out of conversations about the West Side Neighborhood Association's 2018 Blighted/Abandoned/Dilapidated Buildings study," said Marylin McKeown, who heads up the volunteer group. "We saw an opportunity to bring residents together with a creative project that will increase awareness of the historic district's unique history and positive attributes and, hopefully, drive investment in the area."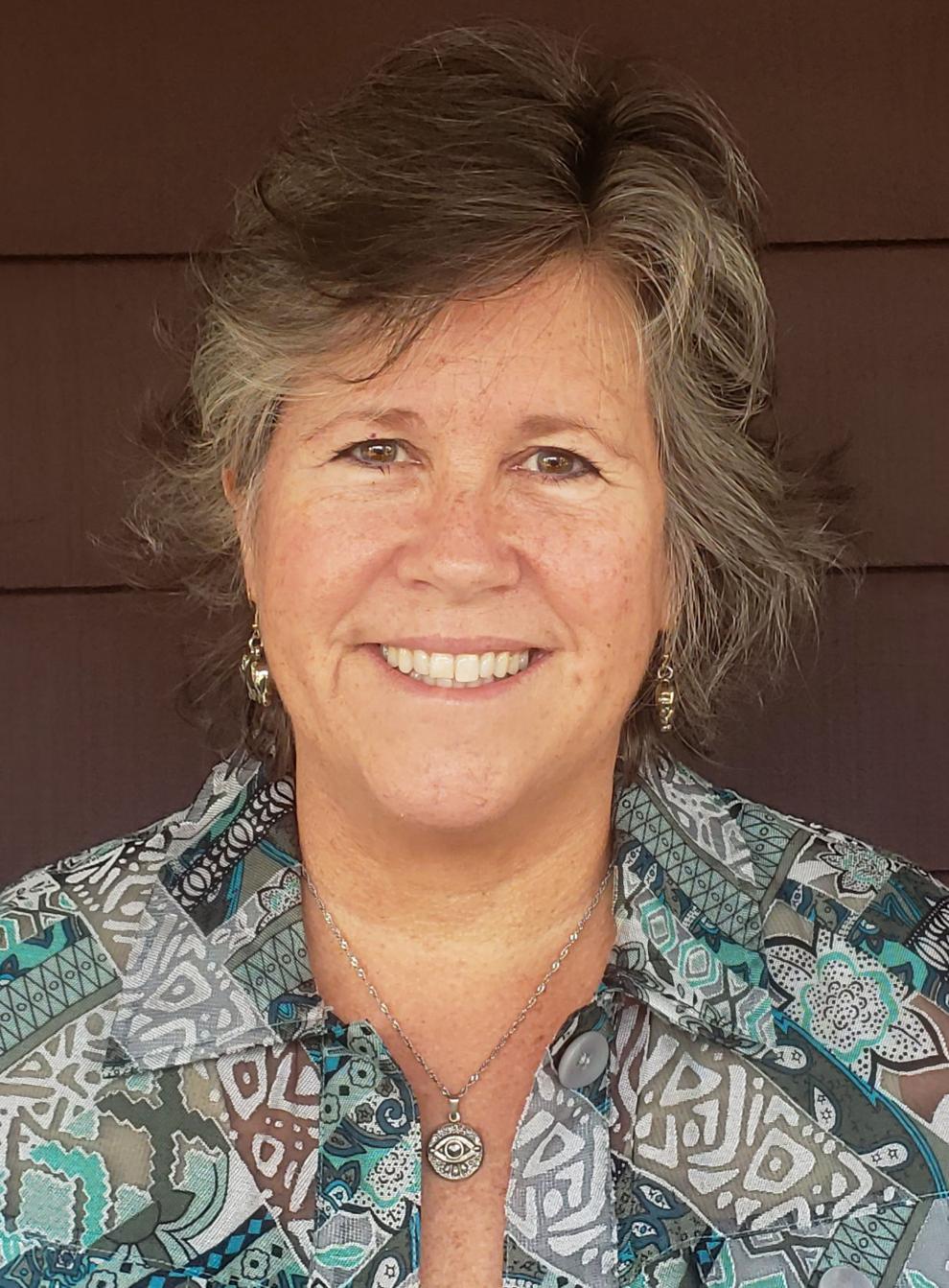 The group received an initial Greater Kanawha Valley Foundation grant of $18,000, which was matched by in-kind contributions from the city and volunteers. Later, the city was awarded a West Virginia State Historic Preservation survey and planning grant to help with interpretive panels that tell the Luna Park Historic District story.
The demographics included in the grants speak to the diversity of Luna Park and the West Side:
Luna Park is located in a distressed area, according to the Appalachian Regional Commission 2018 Report on County Economic Status and Number of Distressed Areas in West Virginia.
Luna Park Historic District has a population of 1,030. It is about 60 percent female and about 40 percent male.
Almost 43 percent of residents are Black, about 30 percent are white, and about 22 percent are multi-ethnicity.
Working through the pandemic was challenging, McKeown admitted. "We had great momentum when everything shut down. After a four-month pause, we regrouped in a virtual meeting format," she said.
Signs of renewal
Some of the results of the team's efforts will be seen later this year as Luna Park Historic District sign toppers appear above new street signs, and four gateway signs are placed at the corners of the district. A Luna Park Historic District Facebook page was launched, and a website (lunaparkwv.com). Four interpretive panels will tell the stories of Luna Park, architect John C. Norman, flooding challenges, and land development issues.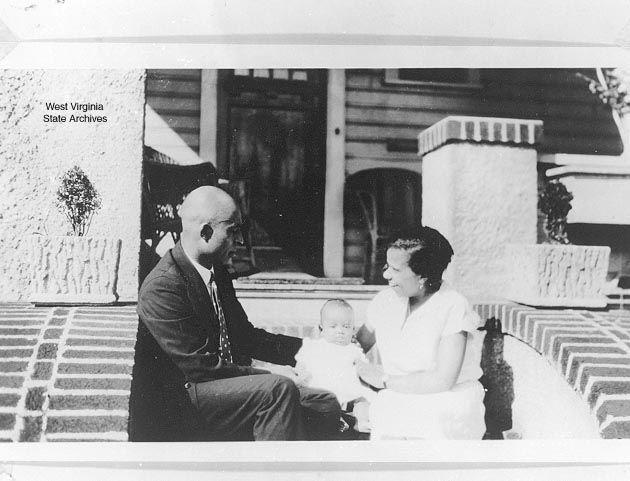 "We have made efforts to involve our neighbors and get input for the ideas we have for Luna Park," said Corey Zinn, who is responsible for the committee's social media efforts. He moved into the neighborhood in 2017. "It's cool to be involved in a project that will have a positive effect on my neighborhood," he said. "We want to celebrate the good and honor the history of the area."
Zinn designed the street sign toppers. Members of the committee went door to door in the district inviting neighbors to select which of four designs they liked. Close to 500 people were canvassed.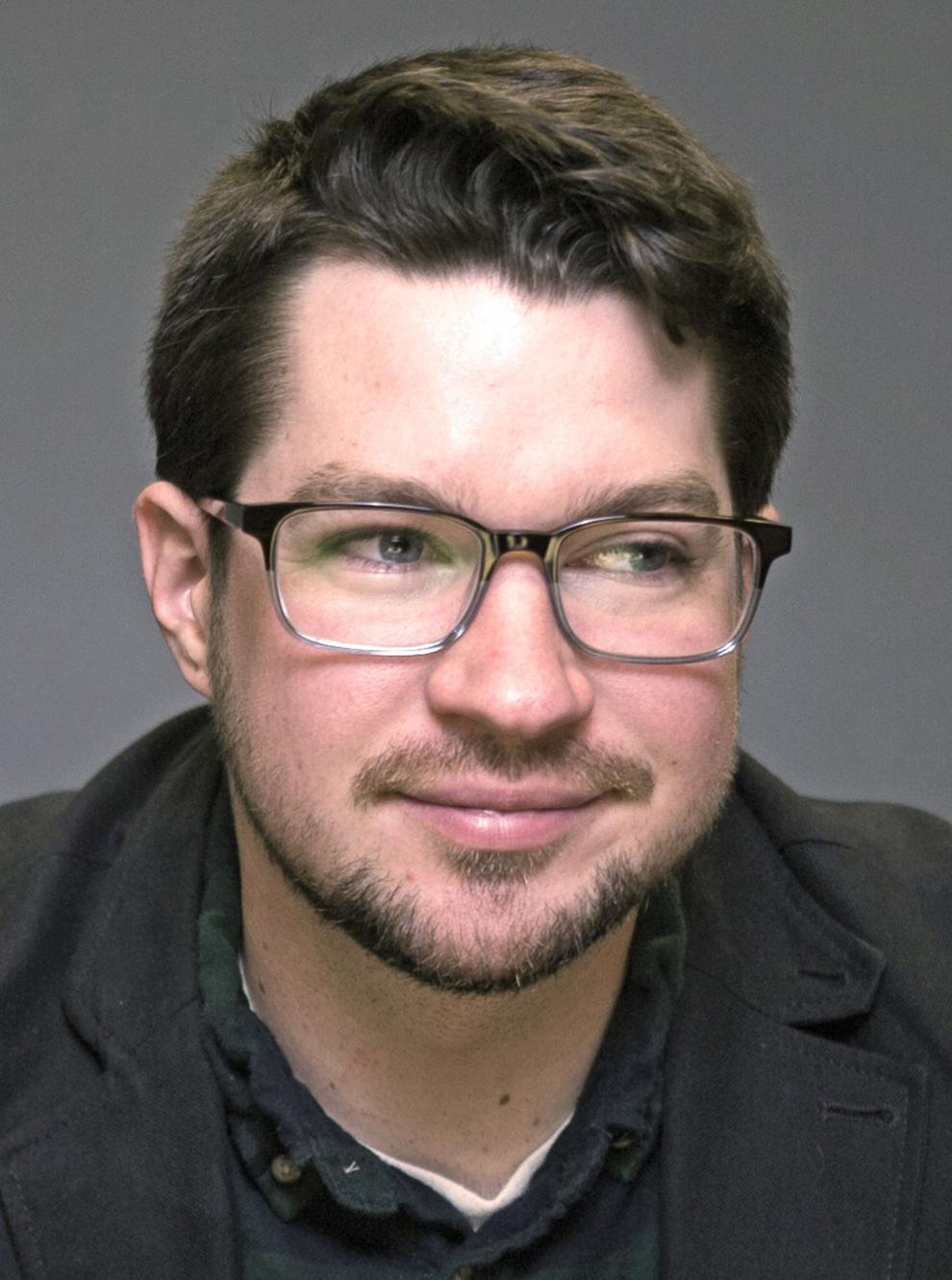 Katy Layne helped canvass the neighborhood's 444 homes. "I was surprised how many people didn't know anything about Luna Park and were interested to learn the history of their neighborhood," she said. "This was a great way to get to know more about my neighbors, the diversity of our area, and to tell people that this project is a start to building pride in our area and teaching people about what is here."
Shauna Steadman was another person who helped with the canvass. She knows the importance of restoration and the hard work that goes into it. She has restored homes on three continents and in nine states.
"When I bought my home, I knew it was a diamond in the rough and thought I would flip it after I finished it," said Steadman. "I enjoyed talking with people while we did the surveys because I was able to talk with them about what gems their homes are."
Jeff Pierson, City of Charleston Public Art director, and Lori Brannon, City of Charleston planner, are working with the Luna Park committee on the street sign toppers and interpretive panels.
"These street sign toppers will be the first in our city that acknowledge an historic district in this way," said Pierson. "In addition, we are working with local artists Glen Brogan and Blake Wheeler to design the gateway signs that will be sculptural works and add more art to the area."
Pierson said that working with the committee and coordinating with City of Charleston planners Brannon and John Butterworth is a great example of how a community and the city can transform spaces.
Overcoming the stigma of segregation
"We want to portray an accurate history of the Luna Park Historic District," said Brannon. "That story goes well beyond the amusement park and the architecture to issues of segregation and systemic racism."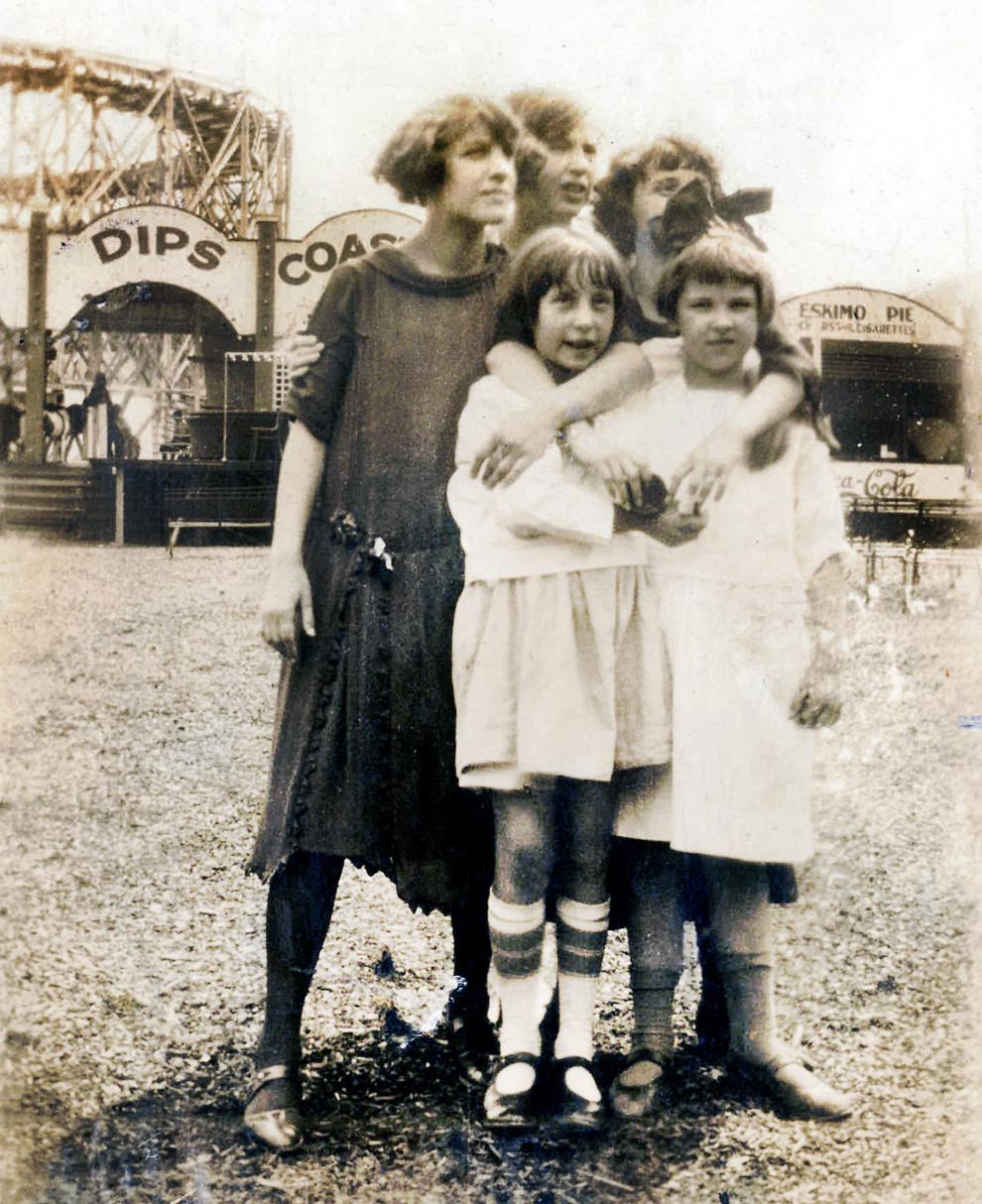 Luna Park employed Black people, but the amusement park was only open to white people. Later, when people began buying property to build homes, some of them employed John C. Norman, Sr., West Virginia's first licensed Black architect and structural engineer. Norman designed homes on Park Avenue that he was aware that he could not live in because of the race restrictions. He designed similar homes in an area where Blacks could live. Norman built a home for himself and his family that still stands at 1118 Second Ave. (not within the Luna Park Historic District boundary).
"A fundamental tenet of this project is that the key decisions are made by the residents," said McKeown. "We are leveraging the strong connections that exist between neighbors. Every meeting is open to any resident who wishes to attend."
In the pre-project survey, 66 percent of respondents said they know four or more neighbors by name, and 87 percent said Luna Park is a great place to call home because it is diverse and they like their neighbors. They also like the location, which is within walking distance to downtown and close to the river. Plus, the homes are more affordable than in some other areas of the city.
Neighborhood gardening club leads to book, musical
Luna Park also has plenty of gardens. For Danny Boyd, gardening is a way to make friends with his neighbors and an opportunity to tell the story of what he has learned in his garden.
"When I moved back to Luna Park, one of the first friends I made was Erica Martin, who had 4-year-old twins," said Boyd. "One day I asked her if the twins wanted to start a garden and she said sure."
Boyd recruited another neighbor, 7-year-old Rajanea Lacy, to help. Along with Tavarish "T-Man" and Terykae Martin, they started a sunflower garden. Over the years, other neighborhood children have joined the garden club.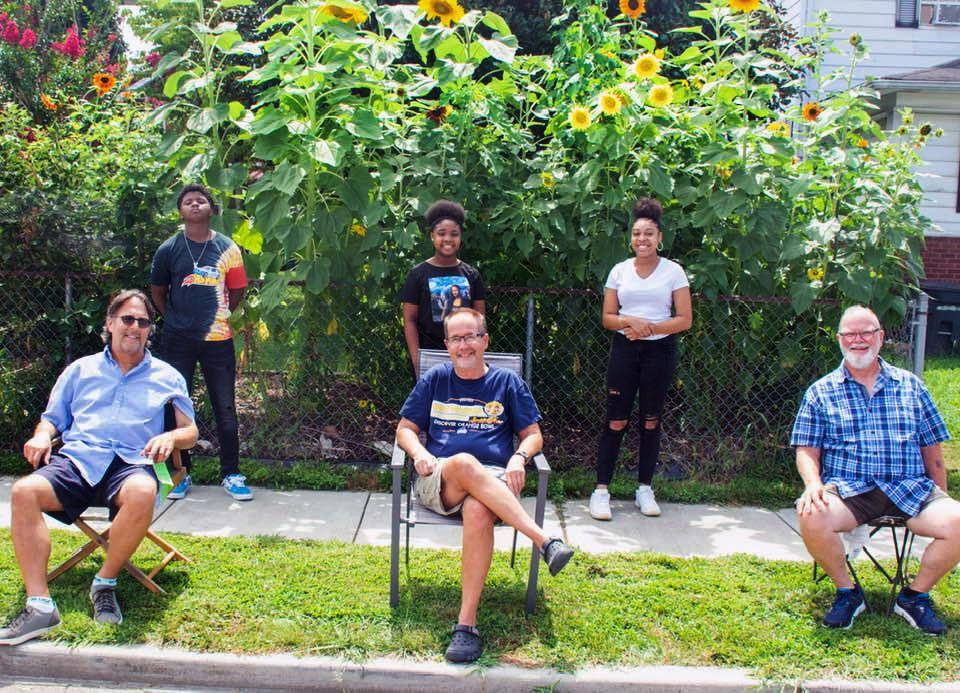 "We have a good time," said Boyd. "When friends and family learned about the club, they started sending me children's books to share with the kids and a local comic book store shared comics."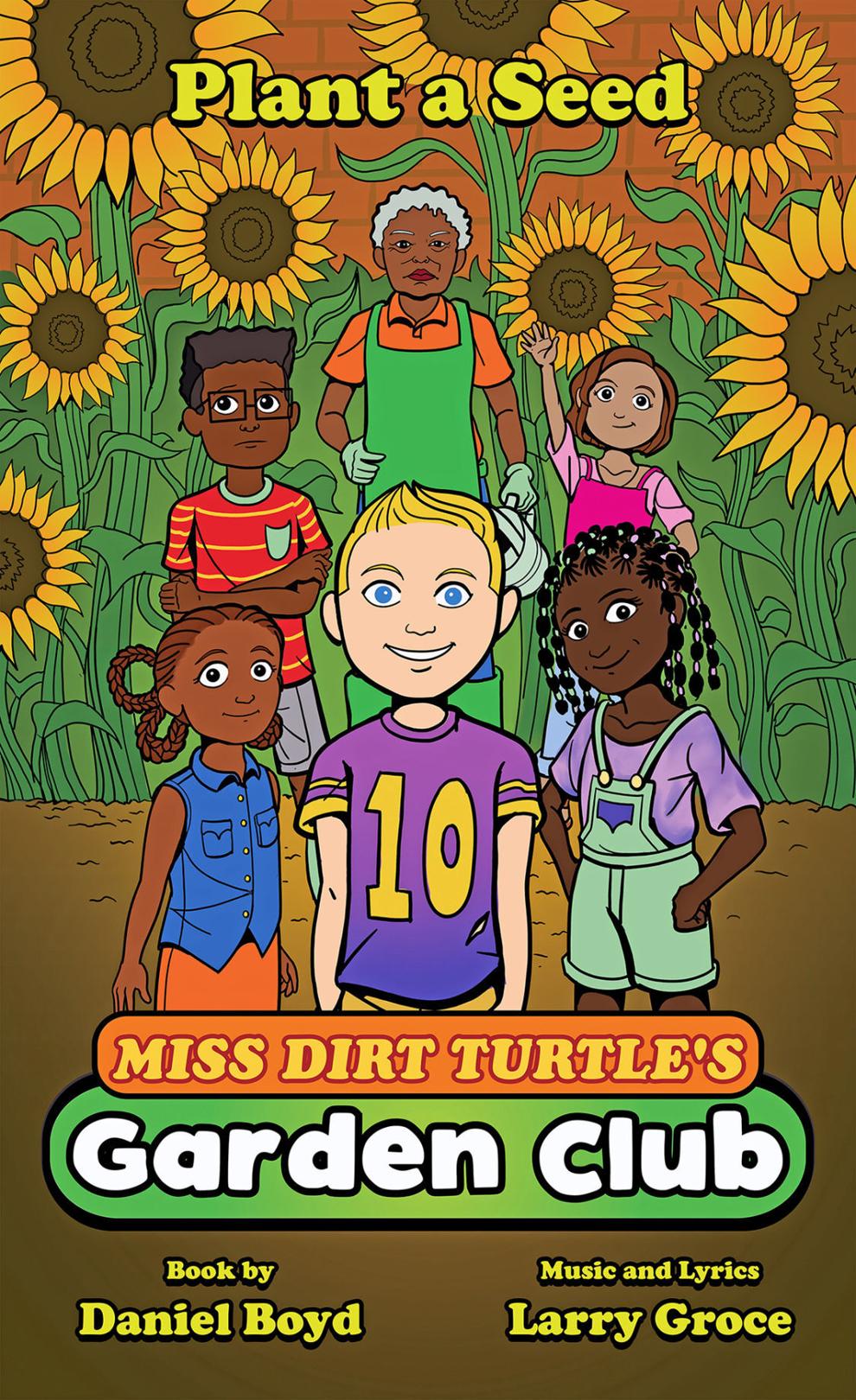 This added a literacy component to the garden club and got Boyd reading children's books.
"One day I was sitting on my porch thinking I needed to get something started and thinking of everything that was happening in the world in 2020," he said. "I thought about the garden and the kids who I know and what they have seen in their lives. I knew I wanted to write a story about love, not hate, and how, sometimes, you learn important lessons in the garden with someone to guide you."
"Plant a Seed: Miss Dirt Turtle's Garden Club" is the result. Boyd shared the story with Larry Groce and asked if he'd be interested in putting the book to music. Enthusiastically, Groce signed on to write lyrics and music. Mark Scarpelli joined the team. This September, the musical will open at the Alban Arts Center in St. Albans under the direction of Adam Bryan.
Restoration appeal
Alma Rodriguez moved to the West Side when her mother accepted an educator position at Glenwood Elementary School. She remembers they had a first-hand view of impoverishment in a diverse community that included professionals such as doctors, lawyers, teachers, artists and magistrates.
"My friend and classmate Jason Calfield, a self-taught research historian, taught me about Luna Park by sharing pictures and stories with me 10 years ago," she said. "As I walked door to door to solicit sign topper opinions, I spoke with residents who are happy to see that we are diligently working to beautify the neighborhood."
"I hope this project is the beginning of a new interest in the West Side," she said. "If residents realize these homes are historic, well-built and affordable, perhaps they will think about refurbishing them rather than seeing them demolished for new housing."
She said sometimes when she watches HGTV's "Home Town" she thinks about how Luna Park and the West Side encompass the craftsmanship equivalent to homes featured on that show. "As a realtor, I hope this project is the beginning of a new appreciation in West Side structures for generations to come," she said.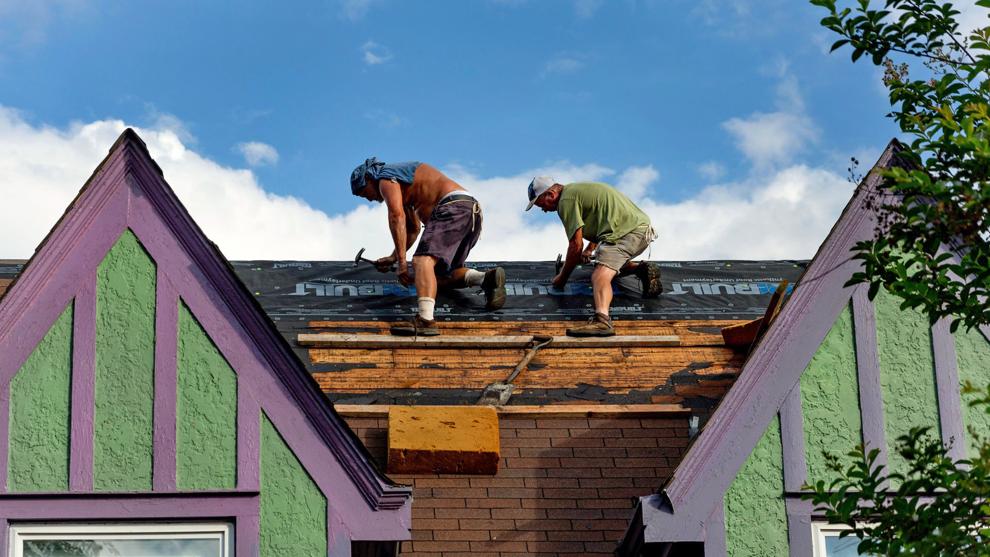 Steadman hopes people will want to restore and rehab district homes. "I have expertise in restoration and would like to hold workshops to teach people how to get started and what they need to do," she said. "It is hard work, but it is really gratifying."
Brannon said an additional benefit of the historic district designation is that property owners can access tax credits for rehabilitation work. In West Virginia, the Rehabilitation Tax Credit Program provides a 20 percent state income tax credit for qualified expenditures taken as part of the rehabilitation of a historic private residence.