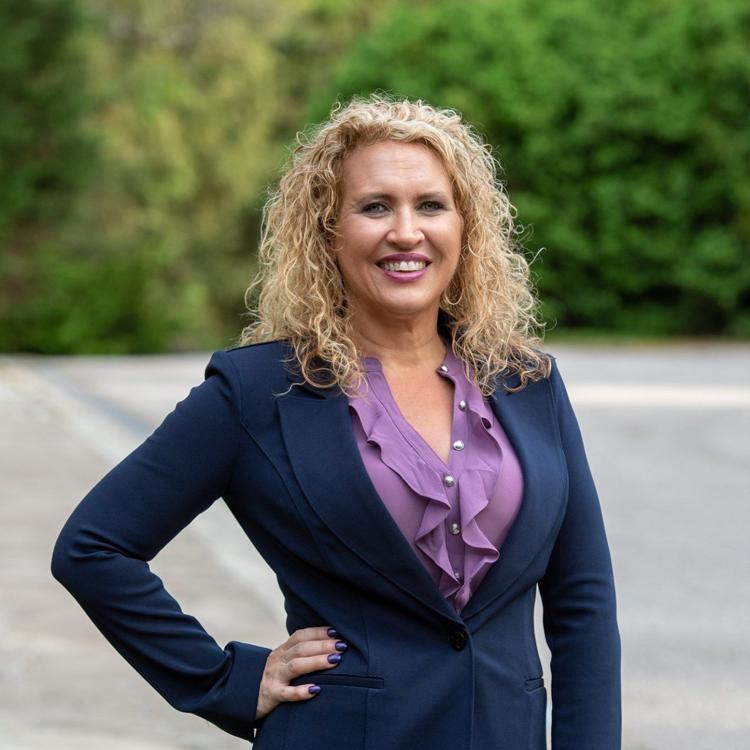 Town of residence: Buffalo
Education: Associate Degree and Bachelor of Science in Biology with concentrations in Microbiology and Molecular Biology, West Virginia State University
Occupation: Former Microbiologist, Mycologist, and Analytical Tech. Current mom, citizen advocate and lobbyist
What prompted you to run for office?
Putnam County, north of the Kanawha River, the Nitro and Cross lanes area, and West Charleston are Senate District 8. I grew up in Charleston and my parents still live there. I live in Buffalo, and frequent the businesses for my family in Cross Lanes. I am the essence of Senate District 8. The disparity across my district is both educational and heart breaking. Across my district, we are in dire need of stable broadband and better roads. We have schools in my district that have some of the largest challenges in the state where a strong public education system would be the best hope for the community to be restored to its former glory, but is sorely neglected by its incumbent. We need a Senator like me, a product of Kanawha and Putnam counties, that represents these communities. 
What policies would you pursue to diversify West Virginia's economy? 
The first thing we need to diversify our economy is world class broadband access, bandwidth and speed, as well as cell service. Populations, economy and quality of schools boom where there is opportunity. To even begin to diversify the economy and truly improve our schools we have to have the broad infrastructure of communications, roads, a diverse energy portfolio and community stability. When you bring the jobs supported by that infrastructure, property values that fund schools go up. Services develop to support the business and people attracted to these beautiful river communities. 
What is the most fundamental change that needs to be made in West Virginia for a more successful future?
The most fundamental change needed for West Virginia is to get back to what made this country great, individual freedom. In today's world that requires world class education, world class communication infrastructure, safe and easy transportation and representatives of their community, not the current representative we have.