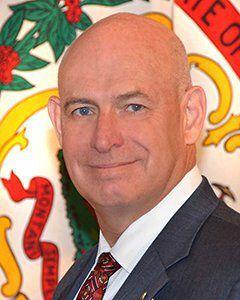 Town of residence: Fairview
Education: Bachelor's Degree in Wildlife Management, Masters in Business Management, Graduate of USMC Command and Staff College, Graduate of the Defense Intelligence College and Graduate of the Defense Language Institute with a focus on Arabic.
Occupation: Commissioner of Agriculture, Retired USMC Lt. Colonel
What prompted you to run for reelection?
After three and half years at the job, I am seeking re-election to continue to build on everything we have accomplished. Our staff at the Department of Agriculture has worked hard to provide new economic development opportunities for West Virginia farmers while reducing regulations and streamlining processes. We continue to expand programs that help veterans and inspire the generation of farmers with the end goal to grow agriculture in West Virginia.
What opportunities in agriculture exist in West Virginia that voters might not know about?
Agritourism must be a part of West Virginia's future. My administration has worked to pass legislation to reduce burdens on agritourism operations, as well as work with the West Virginia Commerce Department and tourism division to increase opportunities for businesses. We have worked with our state parks to host farm-to-table dinners, providing new markets for West Virginia producers. We have revamped our business development team to provide enhanced assistance and technical resources to these operations.
How would you explain the importance of the role of commissioner of agriculture?
Our office touches the lives of every West Virginian, every day. During the COVID-19 pandemic, we have seen the importance of a safe, reliable, healthy food system. By keeping West Virginia agriculture open, we had no loss of milk or other products as seen in other states. To overcome future emergencies and move our state forward, we need strong leadership within the state department of agriculture that is focused on supporting local producers, improving food safety and fostering economic growth.