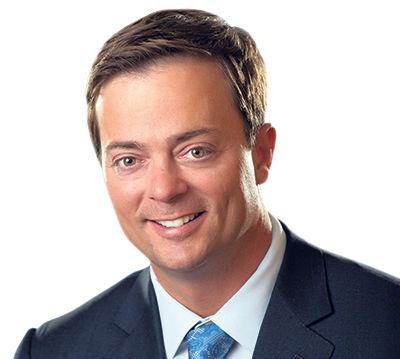 Town of residence: Charleston
Education: West Virginia University and WVU College of Law
Occupation: Lawyer, Kanawha County commissioner and small-business owner
What prompted you to run for office?
West Virginia needs a governor who is focused on public service rather than self-service. As a lawyer, I've always fought for the little guy and stood up against corruption and waste. As a county commissioner, I've worked to make the Kanawha Valley a better place for residents to live and work by diversifying the economy, supporting law enforcement and public safety, and helping small businesses.
What policies would you pursue to diversify West Virginia's economy?
Each region of West Virginia is unique and we must focus on what each region does best. Our forward-thinking regional commerce plan will diversify the economy and create jobs. As governor, I will work with local leaders across the state to create a long-term growth plan for each region. That is why I released my Regional Economic Development Plan earlier this month.
Right now, West Virginia has a part-time governor who isn't promoting the boundless possibilities the Mountain State has to offer. I will develop our workforce and expand broadband across West Virginia to attract new jobs here. We also need more vocational and technical training opportunities.
How would you rate the state and national response to the COVID-19 crisis? What would you do differently?
Unlike Justice, I would have worked with local communities on a coordinated response. I would always follow the science and never put poll numbers ahead of public health.
In the spring, I would have spent the $1.25 billion in federal CARES Act money immediately to help save small businesses, keep people working, provide HERO pay for first responders and prepare our schools for the fall.
As governor, I would have had a PPE stockpile for our front-line first responders. Additionally, I would have prepared our state to deal with this crisis by coming up with a statewide testing plan and adding more staff to WorkForce West Virginia to speed up unemployment claims.
Lastly, I would empower local leaders to make local decisions about school reentry and sports participation. Justice took total control and politicized the state's COVID-19 response, which is the last thing West Virginians need right now.
What is the most fundamental change that needs to be made in West Virginia for a more successful future?
As governor, I will focus on infrastructure, broadband, public health, long term recovery for opioid dependence, stopping our population decline, and creating good paying jobs. West Virginians deserve a full-time governor they can be proud of.