My visit to Brooke County began in Weirton, at the Brooke-Hancock Veterans Memorial Park on the edge of town, just as the rain was beginning to fall.
With these trips around the state, I get to choose where I go, but I don't get to choose the weather.
The park, which overlooks a busy intersection, seemed to be shouting for attention. It was hard not to notice the fighter plane or the tank perched on the top of the hill, but people went about their business without ever really slowing.
Throughout my trip to the Northern Panhandle, the appreciation for veterans and members of the armed forces felt more pronounced here than anywhere else I'd been. There were multiple parks and monuments.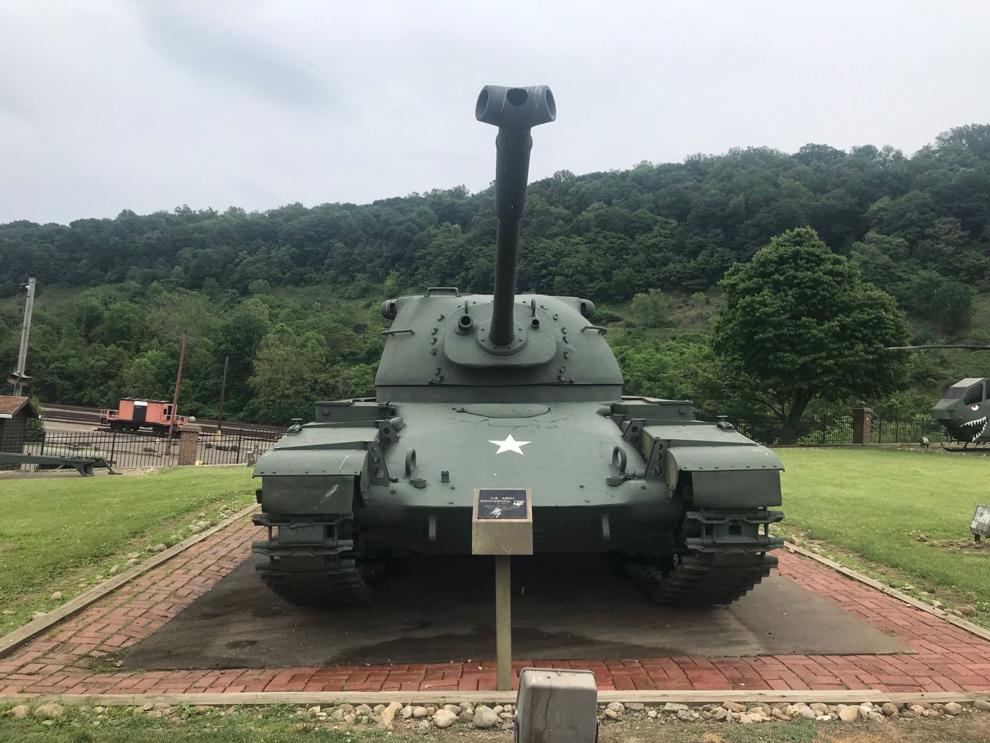 The local veterans groups were very visible, and pictures honoring veterans hung from light and telephone poles along the main road.
Terri Phillips, with the Top of West Virginia Convention and Visitor's Bureau, said the patriotism was tied into the steel industry. So many of the area men, she said, served together and then came home to spend their lives working alongside each other in the steel mills.
"They really all just carried the flag with them," she said. "And it's part of our community."
I imagined the Veteran's Day parade here was something to see.
With lousy weather, I went by Tomlinson Run State Park (just up the road in Hancock County), but couldn't do much besides drive around. The pool was closed, I don't play golf, and so I went looking for Grimes Golden Apple Park, just outside of Wellsburg.
I am a lifelong apple fan. On an average day, I eat about three. My go-to variety is the Fuji, which is crisp, sweet and cheap, but I like green Granny Smiths for pies and my Christmas apple cakes, and the Golden Delicious for an apple dumpling.
Grimes Golden Apple Park commemorates Thomas Grimes, a local landowner credited with discovering the Grimes Golden apple in 1802. The Grimes Golden is believed to be one of the parents of the Golden Delicious Apple.
There's a marker, a historical sign and a place where you could have a picnic, if the weather cooperated. At that little park, a couple of robust apple trees were thick with tiny fruit, which were weeks or months away from being ripe.
Instead, I drove back to Howdy's Dari-Owl, a bright red dairy bar and hamburger stand in Follansbee. The menu included a huge list of options, including hand-scooped Hershey's ice cream, but I stuck with a small, chocolate soft-serve cone.
It was small in name only, but I wolfed the thing down and wound up with an ice cream headache. I should have ordered the sprinkles. It might have slowed me down.
Other places to eat
The Crooked Dock (Wellsburg)
Drover's Inn & Tavern (Wellsburg)
The Station Grille (Wellsburg)
Pit stops
Brooke Hills Park (Wellsburg)
Martha's Gallery (Wellsburg)
Sarah Miller House (Wellsburg)
For more information