Grant Coleman at Mugshots Coffee Shop, in Wheeling, told me to try the Mugshots blend. He had a mediumish-dark roast Columbian and a dark roast called Highland Grog, but said if I really wanted to taste the notes of the coffee and get a full charge of caffeine, I ought to stick with his blend.
He wasn't wrong. That large cup of coffee kept me running all day.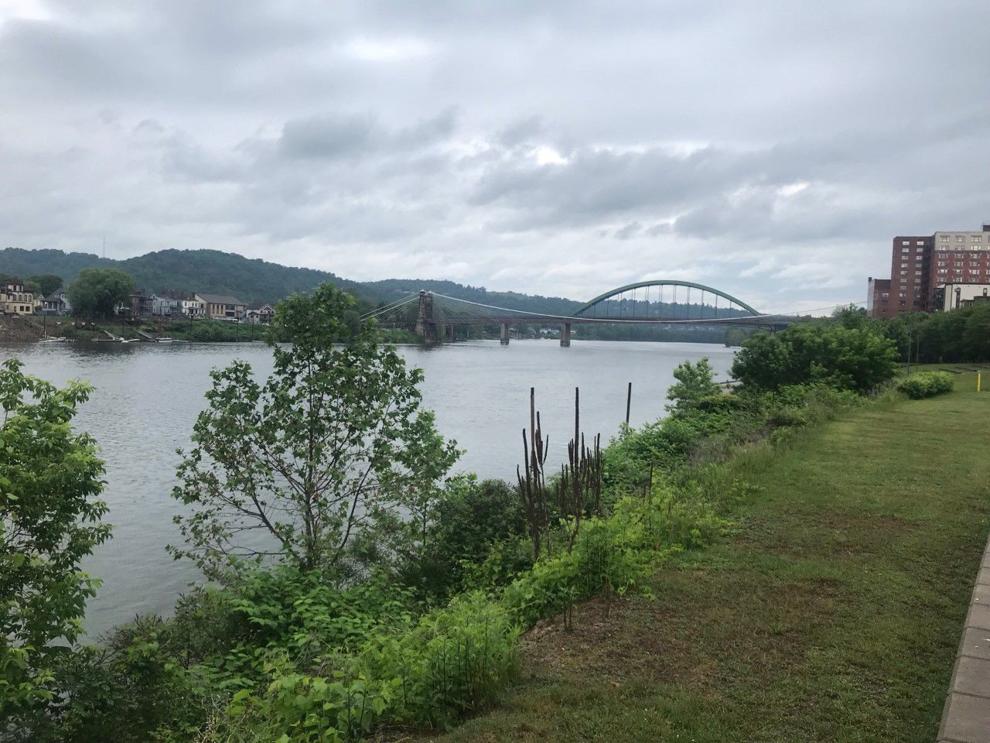 I revisited the state's founding during a tour of West Virginia Independence Hall. There's a movie theater in the basement and everything.
Lunch in Wheeling included a smoked pastrami sausage sandwich from Hangover BBQ. The sandwich was savory, filling and made with good bread — plus they didn't overcook the onions.
I liked it so much I almost bought a sticker from the place. It was an image of Bigfoot walking off with a rack of ribs.
After lunch, the rain let up enough to visit Oglebay Resort. I walked the grounds, looked at the flowers and trees, and poked my head in the Palm Room, part of the resort's greenhouse which has been restored to something like what it had been 100 years ago.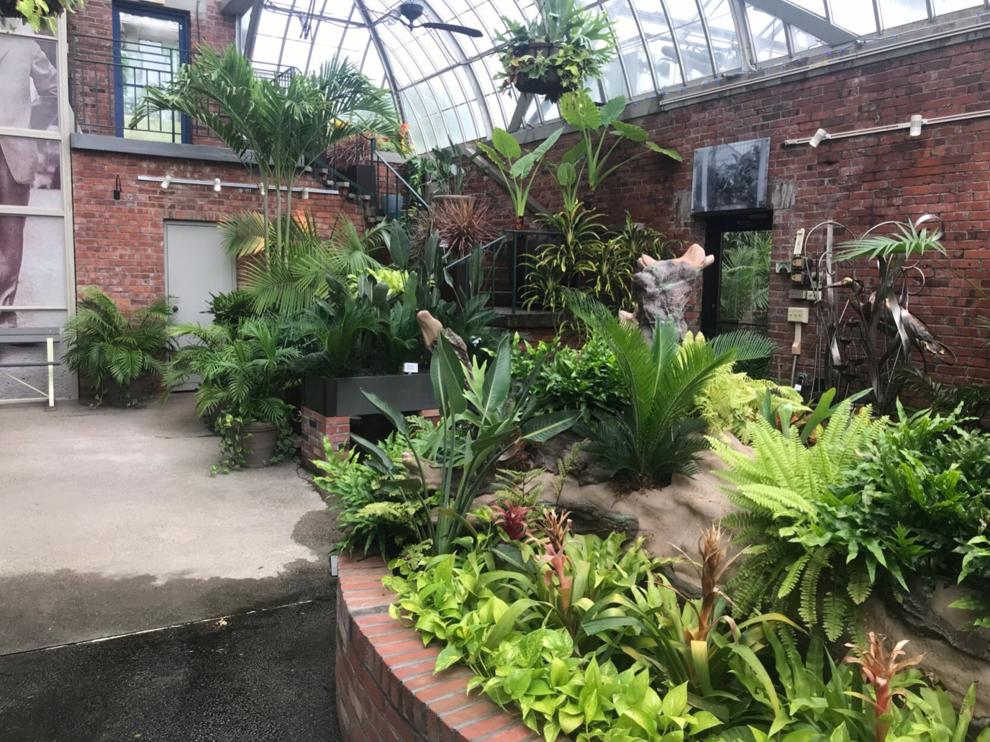 Checking out the room was like stepping inside a Florida vacation.
I visited the Good Zoo, my first trip there in nine years. There'd been some changes, obviously. The zoo had taken in other animals since my last visit, including Amelia the Bald Eagle.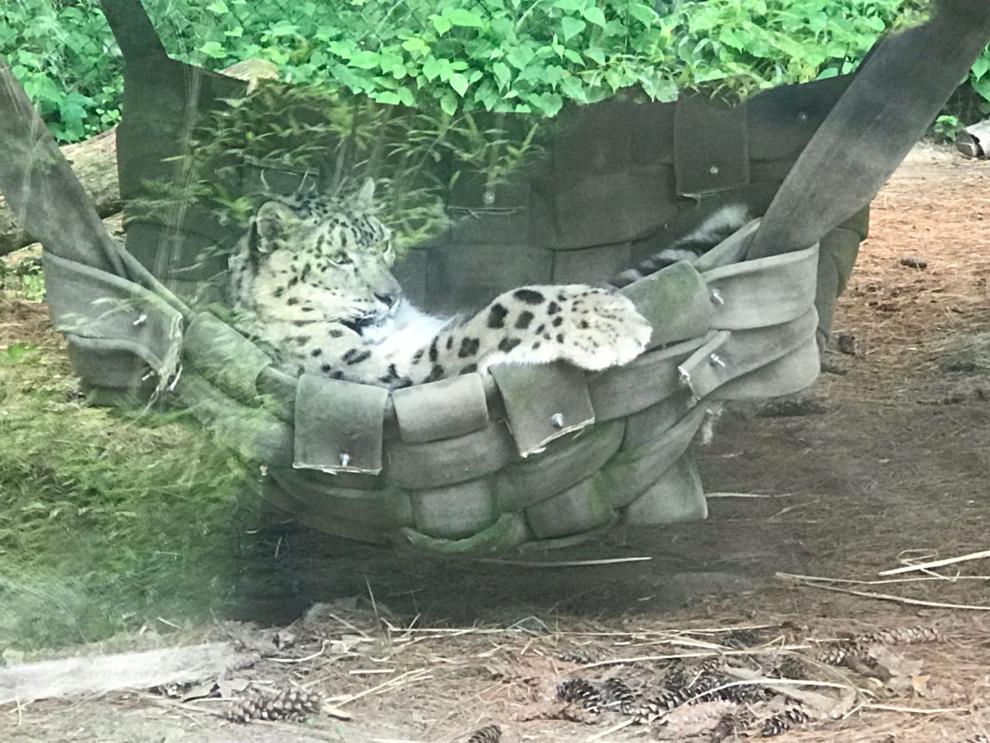 Amelia came to the zoo after she'd been found with a broken wing. The vets patched her up and saved her life, but she'd lost the power of flight, so the zoo took care of her.
I also met some very friendly goats, and was watched by an albino alligator whose bloody glare will haunt my dreams. I saw a snow leopard in a hammock, who seemed to be waiting on pizza delivery.
I did not get pizza while I was in Wheeling. I was both encouraged and warned against going to DiCarlo's. Olivia Litman, my host at the Wheeling Convention and Visitor's Bureau, described what sounded like some sort of protracted pizza war.
"You can sort of tell where someone is from just based on where they want to get pizza," she said.
I decided to stay out of the fight and tried to have dinner at Figaretti's, an Italian place recommended by a friend on Facebook.
The eggplant parmesan sounded amazing, but the parking lot was packed. I went to El Zocalo, a Mexican restaurant a couple dozen yards down the road.
I got a burrito bigger than my head and couldn't finish the thing, which was, honestly, the first time that had ever happened.
Other places to eat
DiCarlo's Pizza (Wheeling)
Wheeling Brewing Company (Wheeling)
Country Roads BBQ (Wheeling)
Pit stops
Paradox Bookstore (Wheeling)
Wheeling City Centre Market (Wheeling)
The Public Market (Wheeling)
Heritage Port (Wheeling)
Events
Waterfront Wednesdays with live music, weekly through Sept. 1
Ohio Valley Rib & Chicken Cook-off, June 25
Independence Day Celebration with the Wheeling Symphony, July 4
Undo's Upper Ohio Valley Italian Heritage Festival, July 23-25
More information