A small, furry animal popped its head up above a tree root at Ritter Park, in Huntington, and then ran off, pursued by a group of angry birds.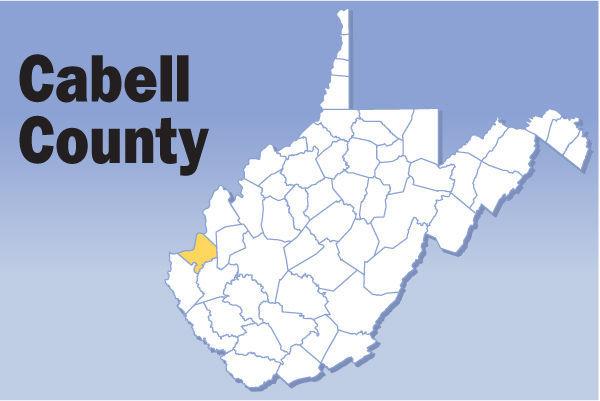 I watched the scene for a second and thought, "Hey, that's not a squirrel."
A ferret was loose in Ritter Park, so I took off after the thing, hoping to help catch someone's escaped pet.
Checking out all 55 counties in West Virginia has taken me to many areas I've never been to, but also back to some that I visit often — like Cabell County.
I have favorite stops in Huntington, like the Frostop Drive-In. I liked the root beer floats so much I bought a T-shirt.
My trip to Cabell County happened to fall on my birthday, so along with seeing a few places I'd never seen before, I hoped to replace that old shirt and maybe treat myself a little.
The day started at Heritage Farm, a living history-style museum that offers a glimpse into life as it was around the time of the early seasons of "Little House on the Prairie."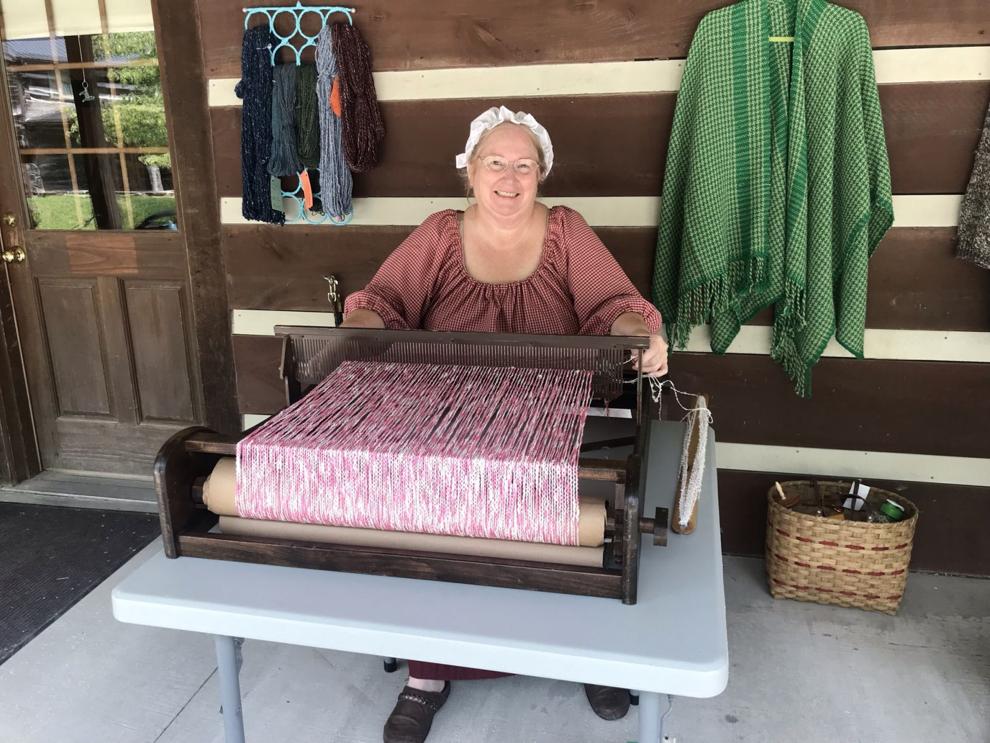 There were some odd things on the farm, too, including a camel named Humphrey who wanted nothing to do with me and a doll museum, which was both fascinating and unnerving.
They also have a rock-climbing wall and a zip line mini park for the more adventurous kids.
Afterward, I browsed for vintage cookbooks and drank a Cortado, a double shot of espresso with half a cup of steamed milk, at Cicada Books & Coffee. Then I went across the street to The Wild Ramp, a local food market filled with West Virginia products, including Mister Bee potato chips and roasted beans from Wired Possum Coffee in Hurricane.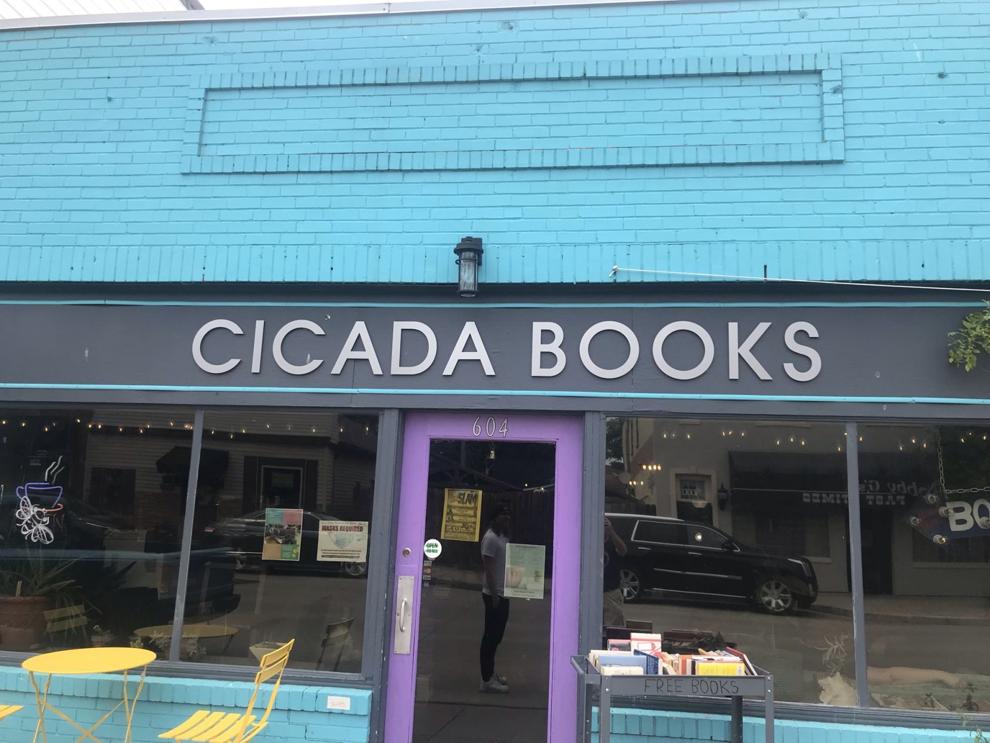 Lunch was at Bahnhof Wvrsthaus & Biergarten. We don't have a German place in Charleston, so a pork schnitzel sandwich seemed exotic.
After lunch, I bought a bootleg Pink Floyd concert on CD at Now Hear This, a local record store, and got a Captain America drinking glass at Purple Earth Comics.
Friends told me try the empanadas at Nomada Bakery, located next door to The Red Caboose at Heritage Station, but they were closing down by the time I arrived. It was OK, because I was still full from lunch, so I wound up walking at Ritter Park and then chasing a ferret.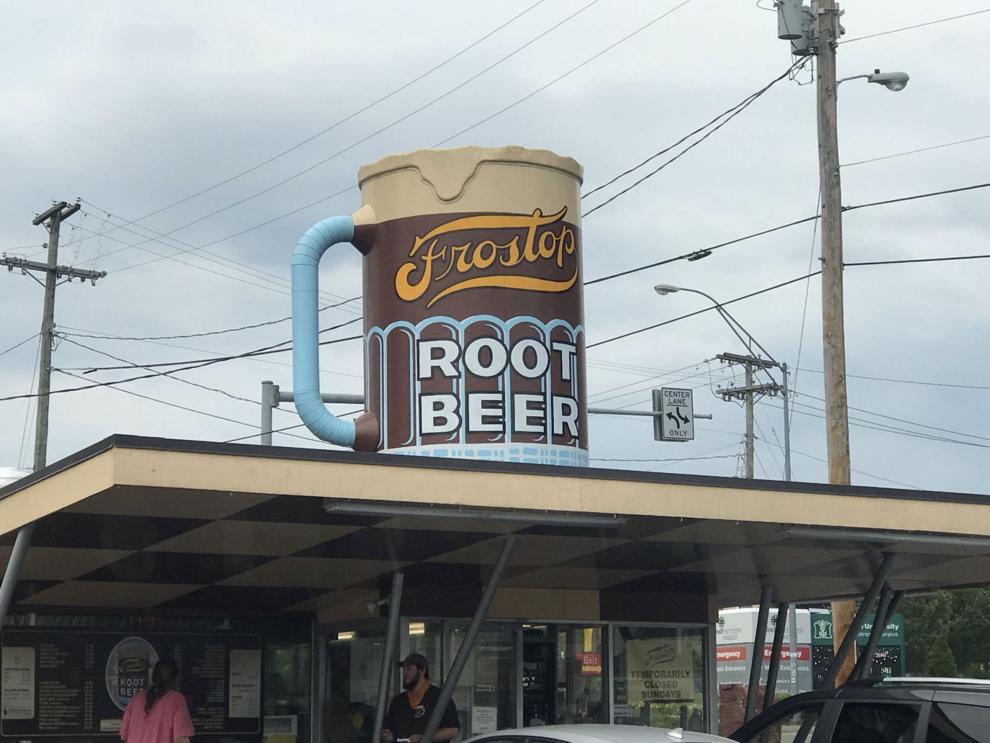 The ferret was much faster than either me or the birds. It shot across the grass and disappeared down the side of a hill toward a creek. No one seemed to even be looking for it, and I'm not 100% sure if what I saw was a ferret or maybe a weasel.
According to the Division of Natural Resources, the state is home to weasels, which look similar to ferrets, but Huntington seemed like a pretty strange place for a weasel to show up.
Either way, it started to rain and I gave up the chase and drove to Frostop.
I got the root beer float, but forgot the T-shirt.
Other places to eat
Cabell County has a diverse collection of restaurants. It seems a little unfair to name just a handful, but here are a few of the better known and most beloved in the area.
Jim's Steak and Spaghetti (Huntington)
Hillbilly Hotdogs (Lesage)
Shonet's Country Café
(Milton)
Pit stops
Huntington Museum of Art (Huntington)
Ona Speedway (Ona)
Milton Flea Market (Milton)
Events
State Little League baseball tournament, July 15-24
(Huntington)
Cardboard and Duct Tape Boat Races, July 31
(Barboursville)
Cabell County Fair, July 28-31 (Milton)
More information