The right word at the right place can get you a lot.
Brewer and bartender Rob Ciszek treated me like an old friend after I told him I'd come to Abolitionist Ale Works, in Charles Town, after I had one of the microbrewery's beers at The Pallet Bar in Putnam County.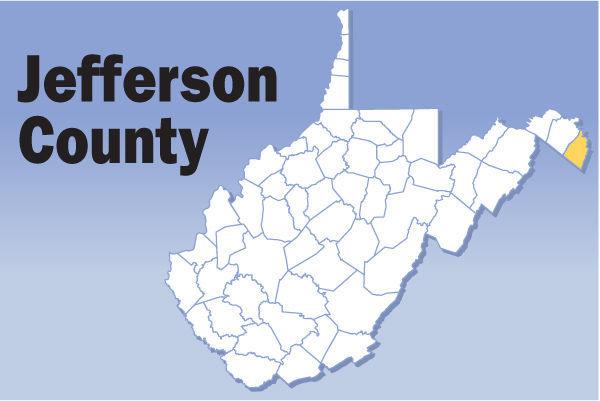 "Oh yeah, which one?" he asked.
"Something with fruit in the name," I said.
"Right, Pallet of Fruit," he said, bringing me something else to sample as I tried to order the lunch special — nine bucks for an artisan pizza and a craft beer.
The beer samples continued even after I'd decided on the Blue Buffalo pizza and a brown ale. Finally, I put my hand up and said, "Rob, I'm going to have to drive at some point."
He smiled and said, "Yeah, but you're not going anywhere right away, are you?"
I wasn't, but I slowed my consumption and listened to the story of how a Chicago construction worker became the assistant brewer at a West Virginia brewery with his own local brewery (Brash Brothers Brewing) in the works.
Jefferson County felt like a big piece of the "55 in 55" puzzle and a milestone, representing the county farthest away from every part of West Virginia I knew.
After lunch, I did a walking tour of Charles Town, looked at the courthouse where John Brown was tried and where his coffin had been constructed (it is a barber shop now, I think).
I went into curiosity and craft shops, stopped by a little local market and drank a gallon of bottled water before driving to Kearneysville to meet with the crew at Devil's Due Distillery, which opened last year.
The craft brew and whiskey industry has been booming in West Virginia, but Devil's Due was more local than most — local people, local water, local ingredients.
Distiller Wylie McDade said, "We go to local farms, get local grains, use local water. The only thing we haven't had much luck with buying local is oats. Not a lot of oat growers in West Virginia."
Devil's Due had big plans to turn the distillery into more of a destination for tourists and locals with food and music, as well as whiskey tastings. They were expanding rapidly, which included clearing the woods behind the distillery.
As much as they talked about what they did, they promoted their friends, like Glen Price at Black Draft Distillery.
"You really ought to give him a call," Wylie told me.
It was good to support friends, but also good to just support other West Virginians.
A rising tide lifts all boats, they said.
Other places to eat
an Inn Resort & Brewing Company (Shepherdstown)
Sumittra Kitchen & Bar (Charles Town)
Kelley Farm Kitchen
(Harpers Ferry)
Pit stops
wood Casino
(Charles Town)
Shepherdstown Opera House (Shepherdstown)
Appa
lachian Trail
(Harpers Ferry)
Events
Appalachian Chamber Music Festival, A
ug. 18-22
(Shepherdstown)
Oktoberfest, Sept. 11
(Bakerton)
yme Christmas, Dec. 4-5, Dec. 11-12 (Harpers Ferry)