The Bickel Knob Observation Tower, a few miles outside of Elkins, in Randolph County, was grim and foreboding. Above the top platform, the ash and steel sky threatened rain at any moment.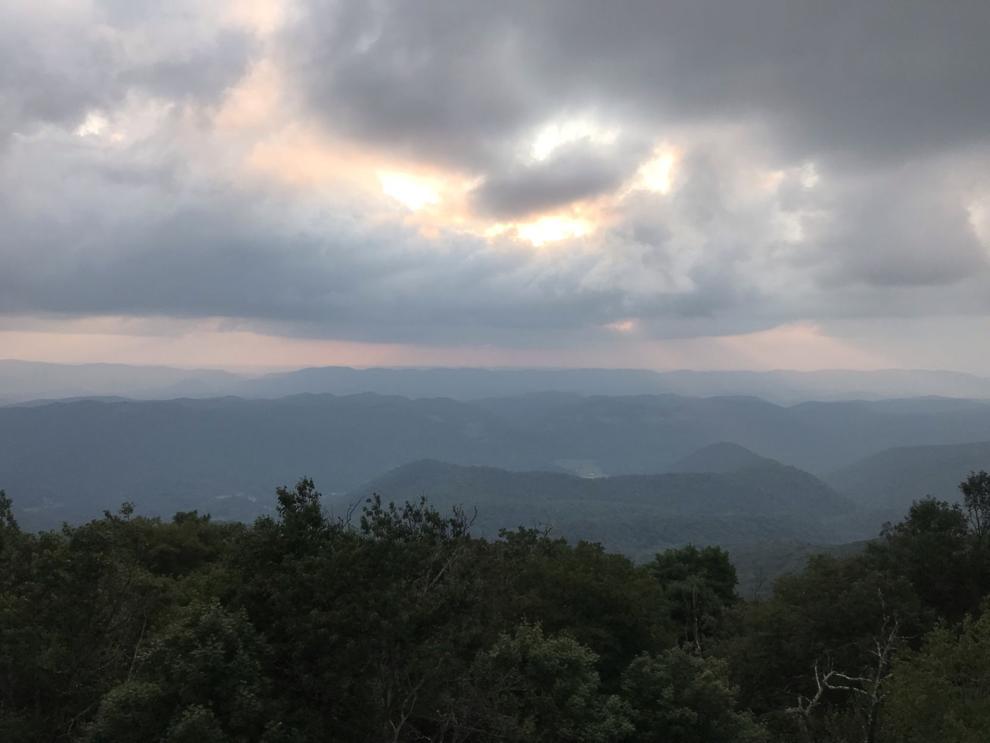 It was quiet except for the light wind that blew in quick gusts, making the leaves whisper and the metal of the tower rattle.
The very last thing I wanted to do was climb the steps to the top, but I'd driven up a long, gravel road to see the view, so I was going to see the view.
Gripping the handrails, I wound my way up, aware of the breeze and worried about the rain.
At the top, a grinning golden retriever met me, tail wagging.
"Braunie, come back here," a man named Clay called, as he continued to lean on the rail looking to the west.
"She won't bite. She won't hurt you," he promised. "Come on up."
My trip to Elkins had been a good one. I'd had some help. A few days before I set out, a woman, whose name I didn't catch, called me several times to offer suggestions for what to see and what to do.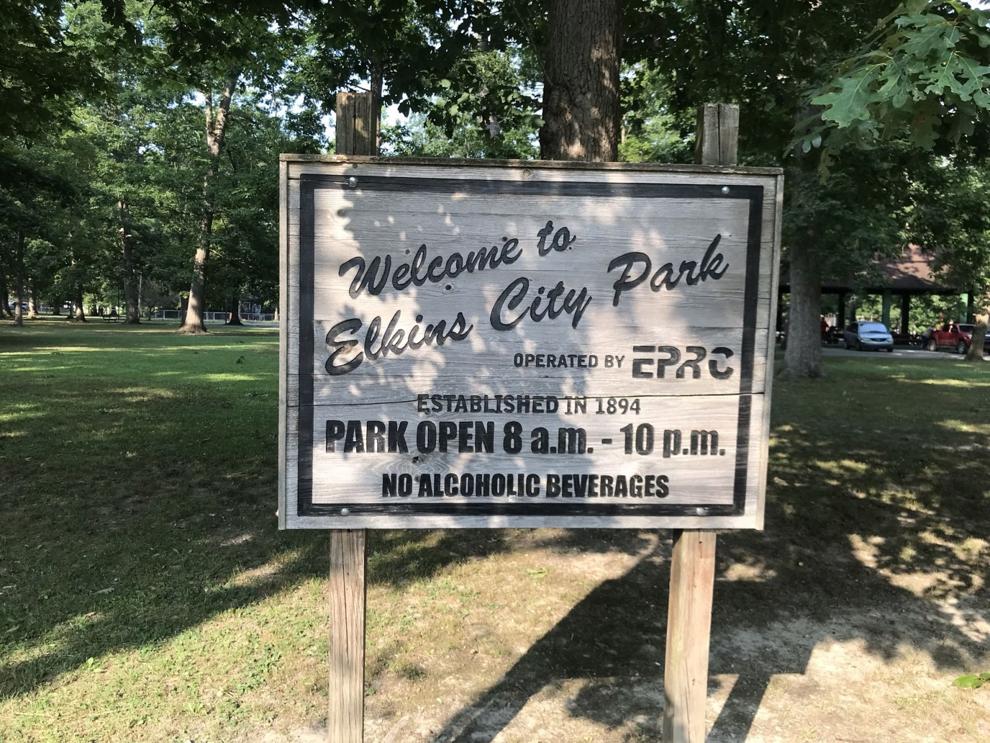 She wanted me to check out the Augusta Heritage Festival taking place that weekend, but I had already booked a room for Wednesday. A little exasperated, she said I should at least come to picking in the park.
Wednesday evenings in Elkins City Park, a group of people get together under a picnic shelter to play old country songs. It wasn't the same as the Augusta Heritage Festival, but it was live music and I hadn't really seen any since I checked out Allegheny Echoes, in Pocahontas County, last month.
I got to the park early Wednesday evening and watched as about a dozen folks with an assortment of stringed instruments played older, pop country tunes. It wasn't anything fancy, just a group of community musicians playing for fun while the rest of the park moved around them.
While in town, I got a beer at the Big Timber Brewing taproom and took dinner advice from Carla Spear, who was pouring mugs. She also manages the brewery's social media.
"I was thinking about going to El Gran Sabor," I said. "I've never had Venezuelan food, but the Yelp reviews …"
Carla rolled her eyes and said, "It's the best little restaurant downtown, and Yelp is Yelp."
Don't believe everything you read on the internet.
I got a beef empanada, a pork arepa and the squash soup. I had to use my phone to figure out what I was ordering, but it was all good.
The full belly maybe didn't help with the hike up the steps of the tower, but Clay and Braunie were good after-dinner company.
I'm not always so good with heights, but it didn't seem to bother Clay or his dog. Clay said he came to the overlook often and had seen a lot — sunrises, sunsets, storms and the northern lights.
"I've come up here to watch the sunrise and found people sprawled all over in sleeping bags, but I've never spent the night," he said.
We watched shafts of light break through the clouds and birds fly past, but I only lasted half an hour before deciding I'd seen enough.
"You're going to miss the sunset," Clay said.
I shrugged. I wouldn't miss it, I'd just see it from the ground.
Other places to eat
achian Bistro
(Elkins)
Byrd's House of Donuts
(Elkins)
Alpine Lodge and Restaurant (Alpena)
Pit stops
and Greenbrier Valley Railroad (Elkins)
Gandy Creek dispersed
camping area (Elkins)
Cheat M
ountain-Barton Knob (Huttonsville)