From a distance, the tunnel didn't seem real. The deep, misty blackness of it looked like something painted on a stone wall.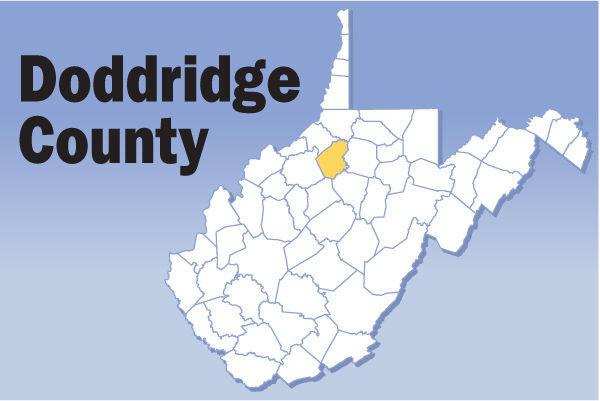 Behind me on the North Bend Rail Trail, headed toward West Union in Doddridge County, there was sunshine. Ahead, only deep, eerie darkness.
"Well, how far is it to the other side?" I thought.
I took out my phone, switched on the feeble flashlight and put one foot in front of another.
After about twenty paces into the tunnel, the cool dark seemed to swallow me up. After about a hundred or so paces, the light at the entrance to the tunnel looked like something from a nightmare.
By two hundred paces, I could see nothing beyond the light at my feet. There was no light at the end of the tunnel. All I could hear was the sound of my feet stepping through the thin mud.
I imagined stepping on a copperhead, kicking a rat or walking into an ambush of cannibals. Who even knew I was out here?
My stomach churned. It was probably a good thing I'd only had a salad for breakfast.
I'd rolled into West Union earlier that morning, hungry and willing to eat just about anything for breakfast. I'd hoped to find a coffee house, a diner or even a gas station deli, but hadn't seen much of anything open, except for Bulldog Station, a pizza and sub shop on Main Street.
I talked to Mendy Gray, Peg Knight and her mother-in-law Sandy, who told me, "There's just not a lot to do around here. We're just a little country town with little country people. Everybody knows everybody and everybody is related."
They were really friendly and funny.
Mendy and Peg had just fired up the oven and were willing to make me a calzone at 10 in the morning, but a salad seemed quicker and I look for light options when I can.
You can't eat cheese fries and chili dogs at every meal. Well, you can, but you'll weigh as much as a Volkswagon.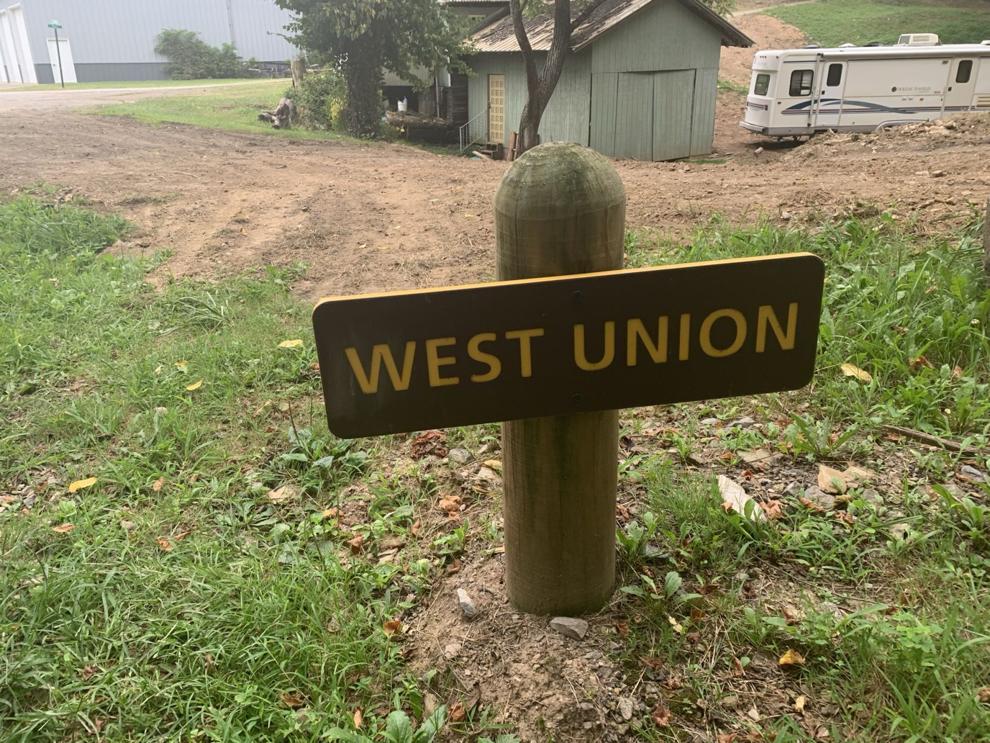 I got a huge mound of lettuce with some other veggies and buffalo chicken strips and polished it off before hopping on the North Bend Trail, just a few feet away from the restaurant.
My plan had been to hike a mile or so, just to say I did something, but then I saw the tunnel and thought, "Well, that's something different."
By the time I reached sunlight at the other end, I'd traveled 2,297 feet — according to a plaque on the wall of the tunnel. That felt like an accomplishment, but then I had to turn around and go back.
A quarter of the way through, a frog or a mouse, spooked by my light, jumped, and knocked over a can by the tunnel wall. I gasped, nearly dropped my phone, calmed myself, but decided that maybe I ought to pick up the pace.
I jogged the rest of the way.