The sandwich was a beast, something so monstrous that it gave me pause. I knew there was no way I could finish it. I wasn't sure if I could make it through half, but I was willing to give it a try.
Also, I had questions. Who exactly is Josh Culbertson and why had I not heard of his sandwich before?
My waitress didn't have an answer.
"I'm sorry," she said and smiled awkwardly. "I don't know either."
This was my first visit to Diehl's Family Restaurant in Nitro, which seemed a little overdue given that I've lived in Kanawha County for 18 years.
Like a lot of people, I'm a creature of habit and comfort. At home, I tend to visit the same places, eat at the same restaurants, and do the same things over and over. I live on the opposite end of the county and work in Charleston, so Diehl's hasn't exactly been on my radar.
Diehl's is a cute little family place with authentic Americana on the walls and a ridiculously oversized sandwich named for a local sports hero. To me, Josh Culbertson has reached the level of fame a guy like me craves — to have some kind of meal named after him.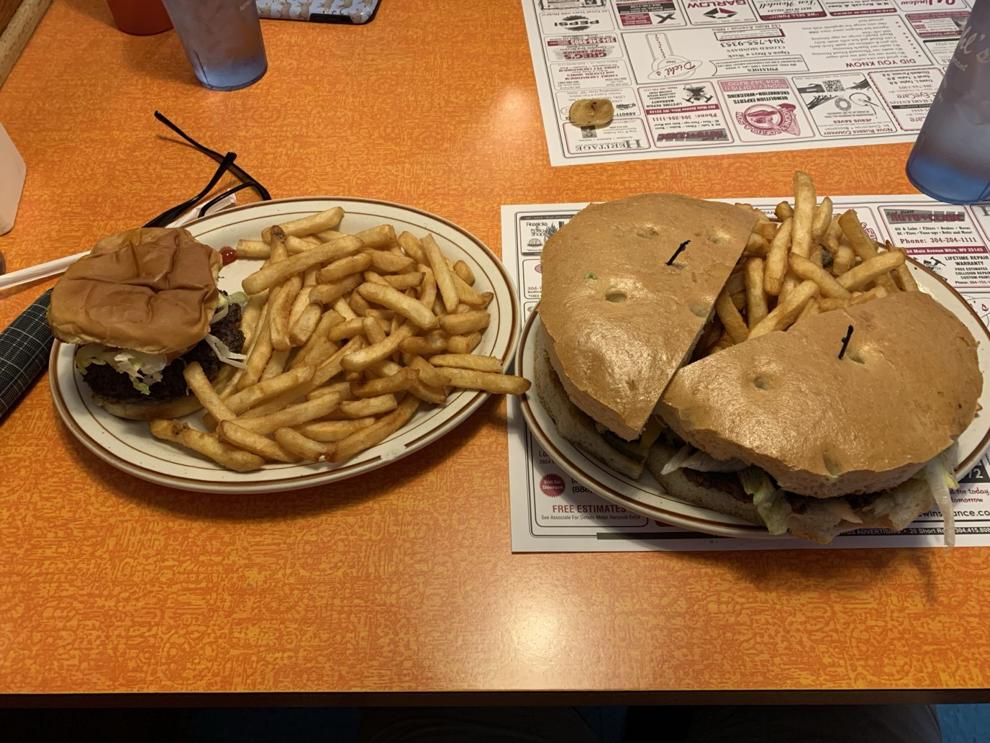 While in Nitro, I also took a walk around Ridenour Lake.
Joe Stevens with the Nitro Convention & Visitors Bureau had suggested I go check it out. He mentioned the fishing tournaments and the kayak access.
Stevens said the city was hosting a lot of fishing tournaments at the lake, that they kept it stocked and it was a local fisherman's paradise. I don't fish and don't own a kayak, however, so I walked the roughly mile-long trail around the lake, watched the ducks and tried to work off some of the calories from my sandwich.
My exploration of Kanawha County was supposed to include Summerfest in South Charleston, but I caught the festival in the middle of the afternoon with nothing much going on, so instead I ducked into the Antique Mall on D Street, where I looked for another belt buckle to add to my collection.
I didn't find a buckle to suit my particular tastes, but I did happen across a pair of promotional drinking glasses for The Charleston Gazette and The Charleston Mail. At six bucks for the pair, they were a steal, though I imagine there's a complete set hidden somewhere in the building, probably guarded by trolls or the sports department.
I finished the day with dinner at Barkadas, a Philippine-fusion place in Fort Hill that I'd been meaning to try for over a year.
I had their take on nachos and a spicy noodle bowl.
My trip around my home county turned out to be a good reminder that it's not too late to give things that have been around for a while a try, and that even places that you think are familiar have things you'd never have expected.
Other places to eat
Kanawha County has a number of great places to eat. Too many for a short list.
Pit stops
ay Center for the Arts and Sciences (Charleston)
Kanawha State Forest
The Mou
nd (South Charleston)