When I first got the idea to go visit all 55 counties in West Virginia, I wanted to set the right tone, which meant finding the right place to begin.
And the first place had to be Chester, in Hancock County.
I couldn't have asked for a more perfect location.
It's the northernmost incorporated town in the state. Its biggest celebrity is arguably songwriter and artist Daniel Johnston, who went to high school in Chester and is maybe best known for a design on a T-shirt once worn by Kurt Cobain.
Johnston died a few years ago in Texas. He was wonderfully strange.
Chester is also home to the world's largest teapot, which is exactly the sort of deliberate monument meant for tourists to see from the road, stop for a minute for pictures, and maybe spend a couple of bucks in town.
Roadside attractions are rare, so I gleefully drove 3½ hours, much of it through scenic Southern Ohio (which is somehow different than northern West Virginia) to see an old-school tourist trap and pose in front of a giant red-and-white teapot.
I sent pictures to my friends and family.
The drive took almost four hours. The visit at the teapot took maybe five minutes, then I wandered around town.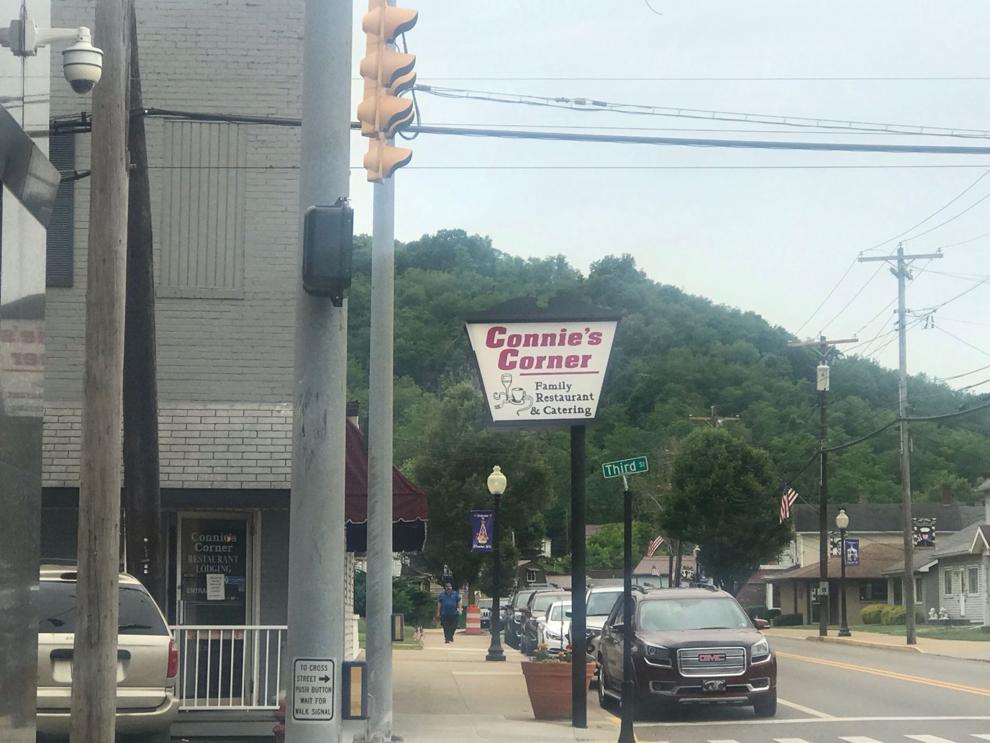 I grabbed the lunch special at Connie's Corner, a family diner decorated with old pictures from Chester's golden era. It's the quintessential local spot, where the waitresses seemed to know everybody who came through the door and ask about the vacation you took last week or how your mom was doing.
I met a guy named Tom, who told me about the time the handle of the giant teapot came off and went flying through a building during a move.
"It was big news for us," he said.
I told him the handle from a giant teapot crashing through any building would be big news in Charleston, too.
After lunch, I drove south toward Weirton, passed through New Cumberland and stopped to look at welded steel sculptures made by Ken Sinsel.
Terri Phillips at the Top of West Virginia Convention and Visitors Bureau told me not to miss them. They would be hard to miss. It's not every day you see a giant metal dragon or a mechanized Mothman in someone's front yard.
I saw other pieces of Sinsel's work scattered through Hancock County.
While much of Southern West Virginia saw its fortunes tied to coal, the northern panhandle, closer to Pittsburgh, was welded to steel.
Neither industry is what it used to be, but the people here remain proud, patriotic and unfailingly friendly.
(Other) Places to eat
Mario's Restaurant (Weirton)
Dee Jay's Ribs (Weirton)
Frank's Bakery (Chester)
Urban Coffee (Weirton)
Pit stops
Spin the Black Circle Record Store (Chester)
Mountaineer Racetrack Casino & Resort (New Cumberland)
Hancock County Museum (New Cumberland)
Weirton Museum (Weirton)