The giraffes at Hovatters Wildlife Zoo in Preston County didn't want anything to do with me.
They stood far back and looked directly at me, but didn't move even as I waved a fistful of peeled carrot sticks above my head.
"Look," I said. "Come on, please."
I really wanted to feed a giraffe.
This was actually my third trip to Preston County, but the first time I actually knew where I was. Weeks ago, when I'd been on my way to Hardy County, I stopped at Cool Springs Park, in Rowlesburg, to fill up with gas.
I was lucky to find the place. My fuel light had come on some 10 miles up the road and I had no cell phone service, making the drive down the mountain a white-knuckle experience as I worried I would end up stranded with no way to call for help.
Cool Springs Park had been an oasis in my growing panic, but I didn't know what to make of it, probably because I hadn't expected to find anything like this here.
It reminded me of many roadside places I'd seen with family on the way to beach vacations decades ago. It was a little bit of everything — a gas station, a country store and a diner located next to closed-up recreation area containing a picnic area, some old machinery, a rooster and an alpaca.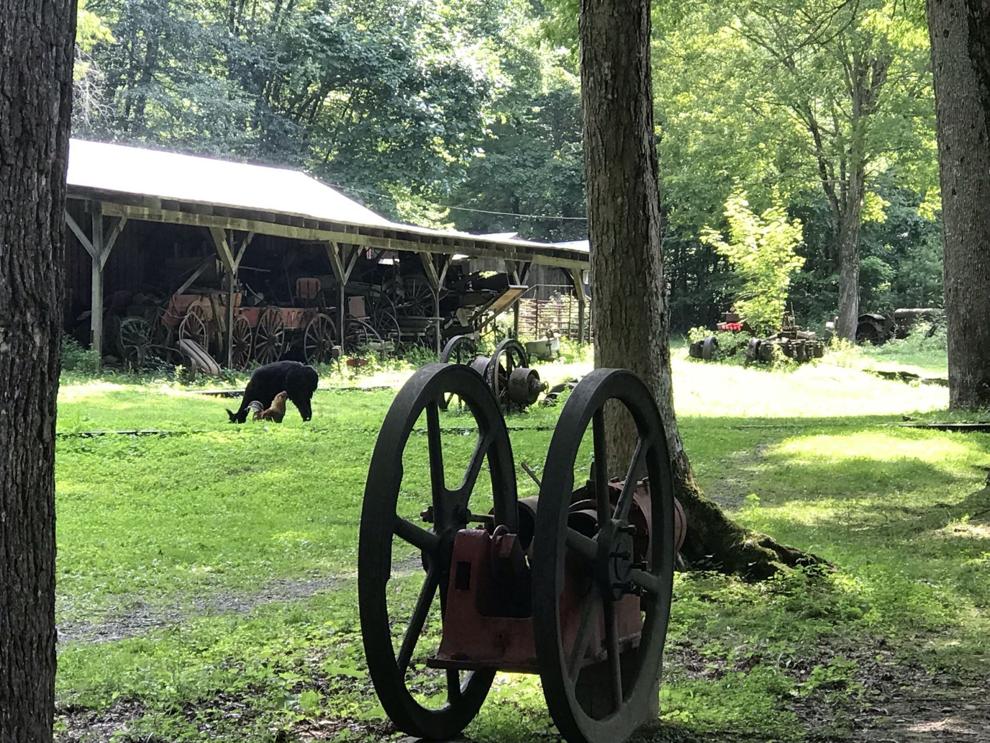 Hovatters Wildlife Zoo was easier to figure out.
I hadn't heard of Hovatters Wildlife Zoo before the start of the summer. I thought if I wanted to see lions, tigers and grizzly bears, I had to go to the zoo in Columbus, Ohio.
While not nearly as large or elaborate as the Columbus Zoo, at Hovatters you can get a closer look at many of the animals than you can elsewhere, and I was impressed at the variety of animals on display.
Along with the lions, tigers and grizzly bears, they had monkeys, kangaroos, camels, ostriches and a pair of tortoises that raced each other.
Going into the park, I was a bit of a cheapskate and didn't buy any snacks to give the animals. Luckily, somebody dropped a fistful of carrots by the fence in front of the monkey cage.
Nobody claimed them, and the monkeys didn't seem to notice them either, so I scooped up the carrots and took them to the giraffe pen.
The giraffes refused to budge from where they stood far across the pen. They just looked at me and the carrots. They had no intention of walking all that way, but they liked a couple of teenagers who were a little closer, who were feeding and petting them.
I walked over with my carrots and high hopes.
Begrudgingly, one giraffe took the carrots, but absolutely would not let me put so much as a finger on its fuzzy nose.
Maybe they knew the carrots had been meant for the monkeys originally.
Other places to eat
emary's Thyme (Kingwood)
Smokin Country BBQ Pit (Kingwood)
Screech Owl Brewing and
The Spent Grain Cafe
(Bruceton Mills)
Pit stops
ake Resort
(Terra Alta)
Cathedral State Park (Aurora)
Cranesville Swamp Natural Area (Terra A
lta)