After two years of working and saving, hoping and dreaming about life in the "land of opportunity," 17-year-old Joseph Udoh spent his first night in America abandoned and alone, too "freaked out" to leave the terminal at John F. Kennedy International Airport.
"I mean, I heard about New York. I felt like it was scary," said Udoh, now 19 and a preferred walk-on with the WVU football team, from his lawyer's office in Charleston.
A Nigerian orphan with enough academic and athletic ability to attract a scholarship offer from a boarding school in the United States, he and an older sister managed to save $2,000 in U.S. funds for the one-way ticket he needed to accept the offer.
It wasn't until after he'd loaded his belongings into a couple of backpacks, said goodbye to his family and friends, boarded a plane and then landed in Europe for a layover, that he realized there was catch.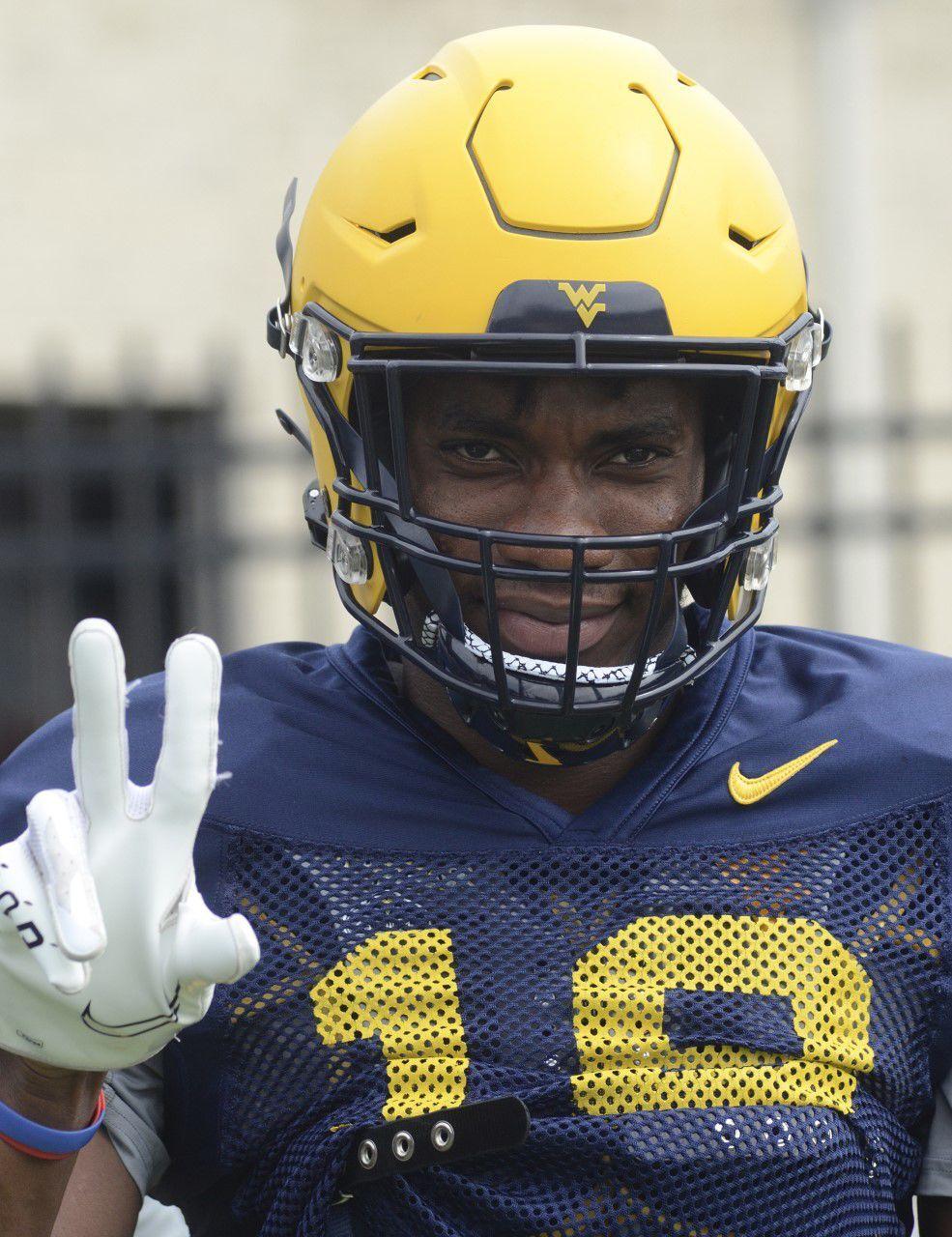 It came in the form of an email from the school. They needed him to sign a contract.
"I didn't know what that means. I didn't know anything about contracts," said Udoh.
"I talked to my sister and she was like, 'Uh, let me check it out.' She showed it to someone else and they were like, 'This is not a good idea.'"
The contract claimed 15% of anything he earned professionally or athletically, and 25% of any future earnings from athletic endorsements.
"They wanted it all. They wanted just a blanket on him. ... That's illegal," said immigration lawyer Paul Saluja.
"They offered him a scholarship. They didn't say 'You have to promise us wages for the rest of your life.'"
Had he signed it, those terms would have been in place unless and until the contract was severed. Which was complicated.
"One of the things that they had, which is just really shocking, arbitration was under the laws of the Republic of Serbia. ... You'd have to have an attorney go to Serbia. Or you'd have to get a Serbian attorney," said Saluja.
After talking with his sister, Udoh called the school.
"And then when I spoke to them, the people from the school, they were like, 'Oh, well, if you can't sign it there is nothing we can do for you. You are, like, by yourself,'" he said.
They never came to pick him up at the airport. He wandered through stores in the terminal, got some food and started making phone calls, including one to a pastor and basketball coach in Huntington, West Virginia.
It was a call that changed his life — and his luck.
Born in the booming metropolis of Ibadon and raised in Lagos, Nigeria's largest city, Joseph Udoh was just a baby when his father died.
A year or two later, he started playing soccer, like "literally everyone" in Africa, he said.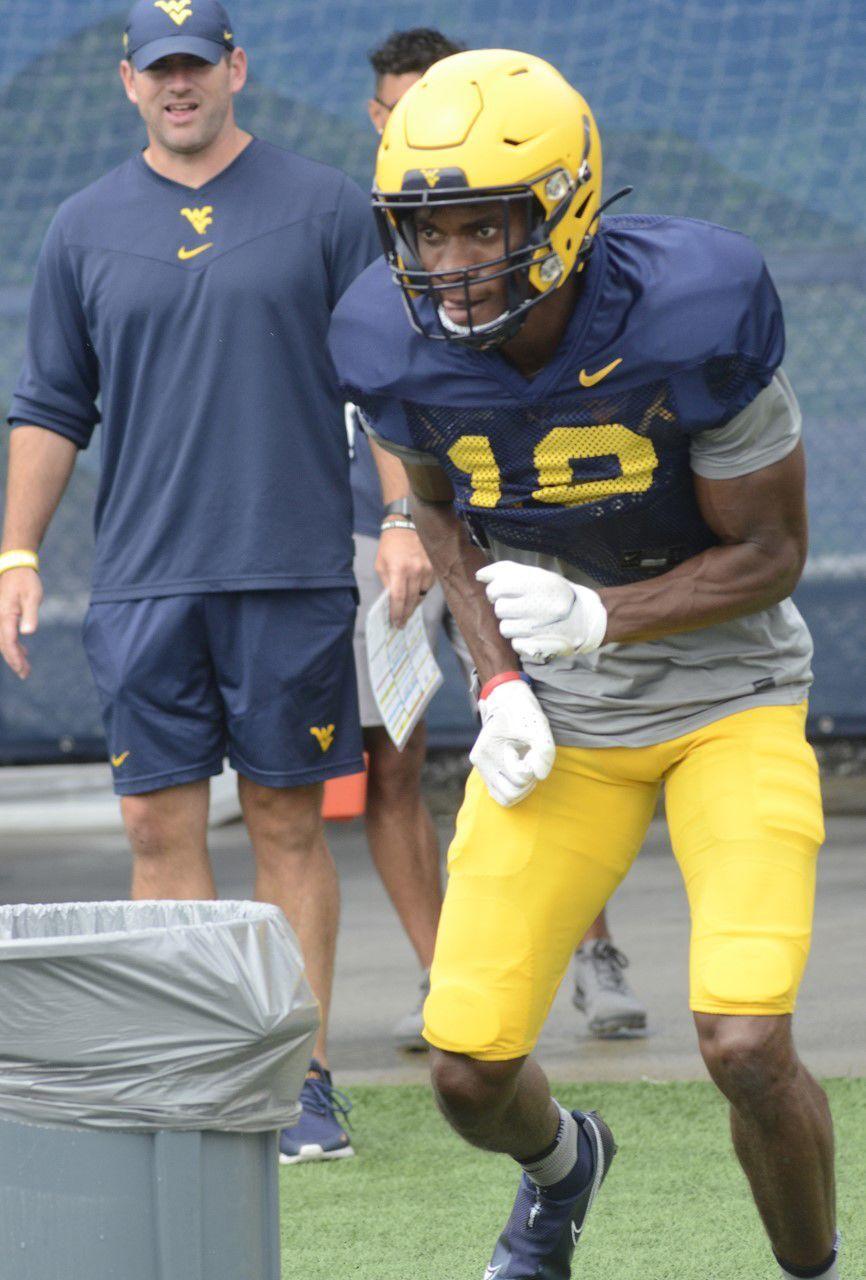 He lost his mom in 2011, when he was 9 years old.
"I was the last kid. I was the youngest. So I was kind of, like, I think the closest to her," he said.
It's a hard topic. He believes she had typhoid and malaria.
As he grew to a height of 6 feet 9 inches, towering over other people, friends and strangers alike encouraged him to try basketball.
"It was a new sport. So I had to start from the basics. I started learning how to dribble, how to shoot. I was like, 'Why are there so many rules, you know?' Soccer, it's just, 'Kick the ball. Kick it into the net.' But basketball is lot of rules," he said.
Eventually, though, basketball took over.
"And then I was like, 'Wait a minute, I don't think I have time for soccer any more.'"
Not only was he a gifted athlete, he was also very strong academically, skilled enough in both areas that when he began seeking scholarship opportunities through coaches and schools in the United States, he got some response.
"I mean, literally everyone in the world wants come to the United States. Like from my country, everyone wants to have a better opportunity in life. There's in my country lots of violence, a lack of development. It's not just Nigeria. People want to come to the U.S. to have, we call it 'a land of opportunities,' to have opportunities and academics," he said.
In the process of exploring opportunities, he first connected through Twitter with Stacy Shannon, a pastor at Expression Church in Huntington and the basketball coach at Huntington prep school. Over time, they became friends.
"He was just a really good kid. We would talk every day," said Shannon, who cautioned him to carefully check out any schools that offered him a chance.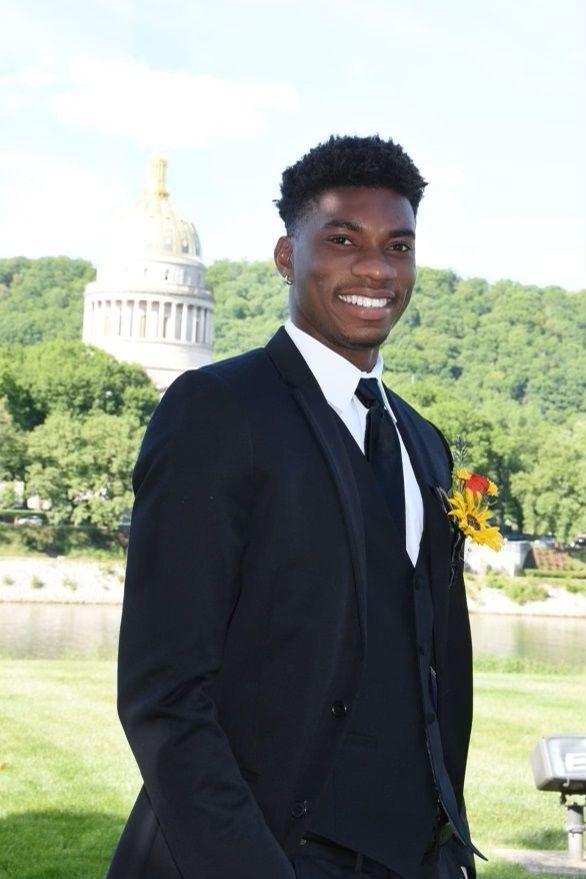 "My sister and I were always doing research. Mostly she was working. I was doing research, checking on schools in the U.S. and getting information on academic scholarships and stuff like that. I found several schools and applied and then this school offered me an academic scholarship to come."
The school, based in Troy, New York, seemed legit. They offered full tuition, room and board. He would play basketball, and had to buy his own ticket to New York.
Finally, at 17, visa and ticket in hard, he boarded a plane and headed for a new life.
It would be nothing like what he expected.
Alone at JFK, with a little money for food and no way to get back home, Udoh tried not to panic.
"Just being in a new country, and maybe you have to go back to your country ... you don't know what to do," he said.
He reached out to anyone he'd connected with in the United States, including the pastor from West Virginia.
"I get a phone call, like, 'Hey, I'm in New York. I need help. They won't come pick me up.' I said, 'Who?' He said, 'That school I was telling you about.' And he goes, 'I don't know what to do,'" said Shannon.
"I said, 'Listen, I don't know what to do either but I do know you can't stay in New York if you have nobody there. Like, you have no one.' I said, 'The only thing we can do is, we can get you a plane ticket and we can fly you here. And then I'll try to find you a place to stay.'"
Shannon instinctively felt this wasn't a scam. And he knew he couldn't ignore it.
"I mean, I have a personal relationship with this kid. And to leave a kid in New York that don't know anybody and he's an international kid? That to me is scary.
"He didn't have any money to go back. I can't, in good conscience, let a kid just be, 'Whatever, good luck,' you know? There's no way I could leave him, just no way. I don't know international law. I didn't know what it would take for him to be here, but I knew in my right mind I could not just leave him in New York. That's a huge city for a kid to really get lost in."
Shannon arranged for a plane ticket to Huntington, and spent the next few days making phone calls. One of them was to a man he barely knew, whose son was involved in a travel basketball club.
"I get this random phone call telling me who he was. And he had a kid that was staying in Huntington and wanted to know if there was a family, if I knew of a good family, that would be interested in hosting an international kid," said John Myers.
He listened to the story and thought, "Who in their right mind wouldn't want to help this kid, you know?"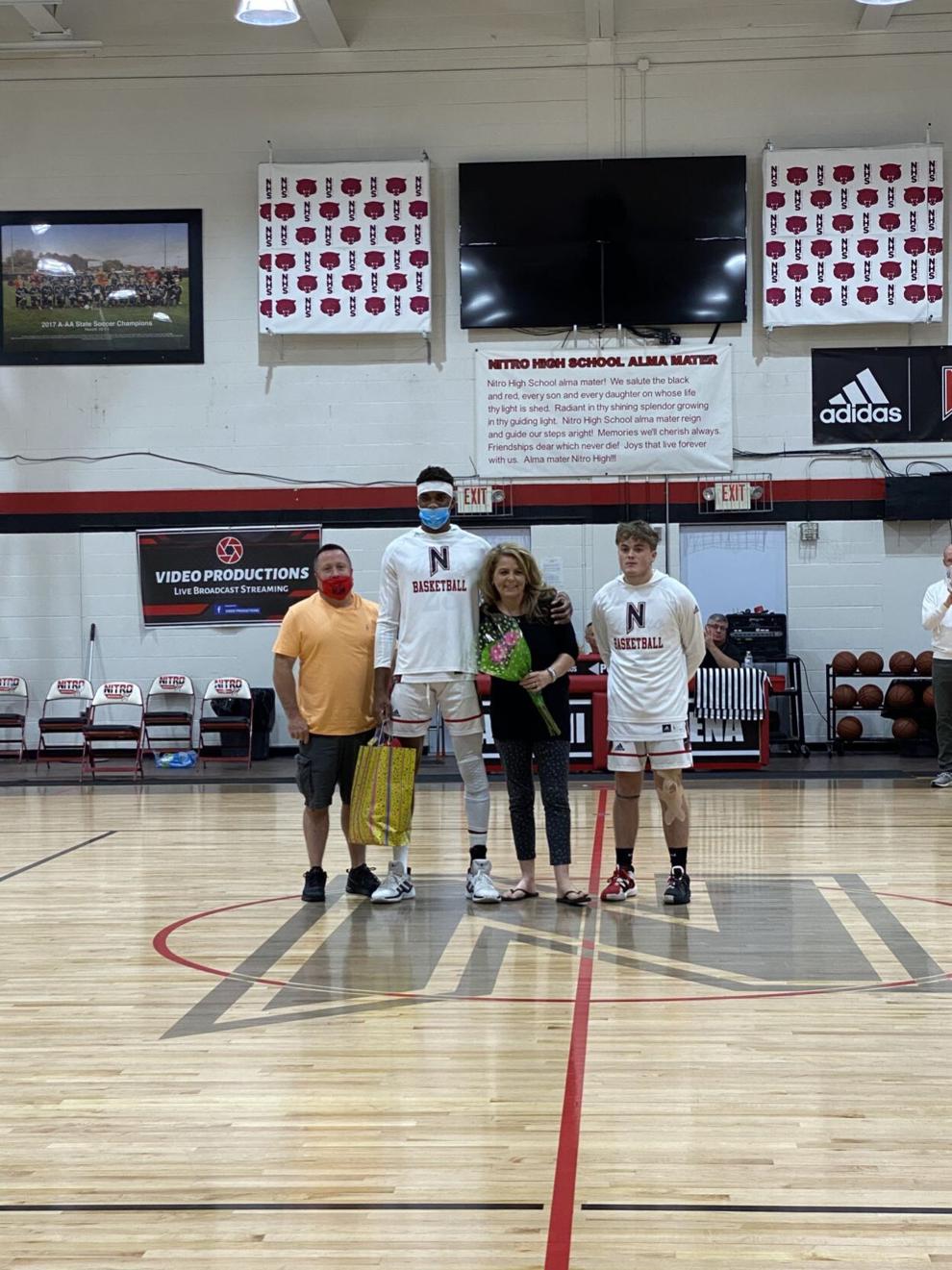 He talked with his wife, who felt the same way, picked up their son Bryce, then a sophomore at Sissonville High School, and filled him in.
"And Bryce is like, 'Okay, cool. Can he play basketball?' And I'm like, 'I have no idea.'"
It was a Friday night. The family went to the Sissonville football game that night.
"He hated football," said Bryce with a grin. "About half time he said it was the stupidest sport he'd ever watched."
"I mean, I'd heard about it before. When I said that I was seeing people throwing people on the ground, people cheering. I was like, 'This makes no sense,'" said Joseph.
It was a typical, all-American weekend. They went out for pizza afterwards. He met the family dog — they've since become friends, hung out with Bryce and some of his buddies. They visited the mall.
And Sunday night, "We all sat down and talked about it. We talked about, you know, getting guardianship or providing a home, a permanent home, enrolling in school, and decided that it was the right thing to do," said John.
"I had always wanted a sibling. It didn't take much getting used to," said Bryce. "It was just like another friend. A brother, really."
That part of it was easy. Enrolling in school would require the help of a lawyer.
"Under the F-1 Student Visa, he's not permitted" to enroll in public school, said Saluja.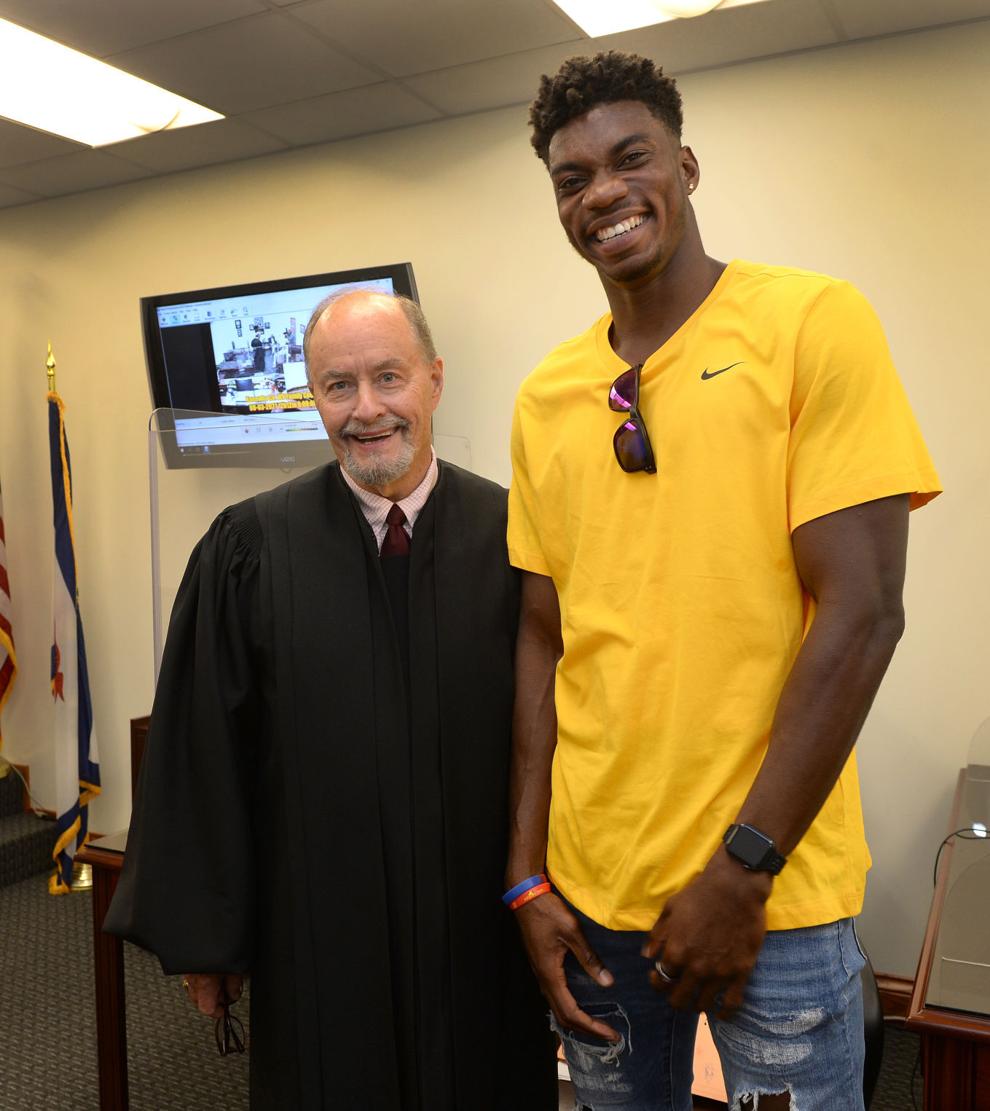 "John said, 'What do I need to do?' And I said, 'You need to become a guardian so that you can enroll him in school.' And I said, 'After that, you need to apply for special immigrant juvenile status,'" based on the fact that both of his parents had passed.
The guardianship, through family law attorney Sam Hughart, went before Kanawha County Family Court Judge Jim Douglas, who took a special interest in the case.
"This stood out, not because of his physical features — I mean, obviously, he stood up there at the bench and I was looking up at him, and you oughta see how high this bench is," said Douglas.
"But just the contextual facts were just egregious. By God's will, we had somebody here that he could call. But can you imagine? First time in America and America treats you like this?"
There were multiple legal hurdles to clear.
U.S. Citizenship and Immigration Services questioned whether Joseph was committing visa fraud by not attending the school that brought him to America on a student visa in the first place. The West Virginia Secondary School Athletic Commission questioned his eligibility to play basketball — a dispute that went all the way to the West Virginia Circuit Court before he was deemed eligible.
"What stinks is that at every step the system was against him and yet he overcame with his tenacity, patience, demeanor. Was he upset at times? Yes. Did he think that it was never going to end? Yes. But he ultimately prevailed by doing the right thing the right way and keeping his cool," said Saluja.
He made headlines playing basketball at Sissonville High, then he and Bryce transferred to Nitro High for his senior year where Bryce and friends convinced Joseph to join him on the football team. At the same time, he took advanced college prep courses, graduating with a 4.25 grade point average that earned him a partial scholarship to West Virginia University in Morgantown.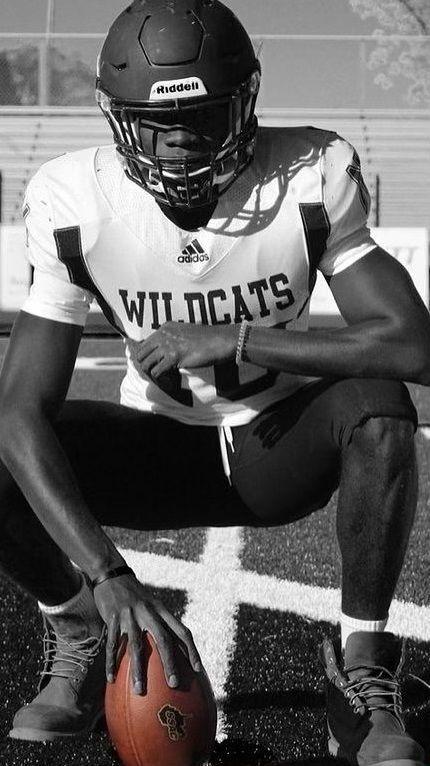 He was also invited to join the WVU football team as a preferred walk on — nine months after he caught his first football.
"He's raw, but physically superior ... so naturally gifted that Neal Brown and staff decided he was worth taking a shot on," read an article in the WVU "Voice of Motown" news and sports service.
Over the summer, he was granted legal permanent residency.
"In five years he can apply to become a naturalized U.S. citizen," said Saluja. "He's good to go. The ball's in his court now."
He has come a long way, in every sense.
"At first I was kind of, like, disappointed," said Joseph. "But then when I met the family, started living with them, I was like, 'It's kind of, maybe, like a blessing in disguise.'"