If you've taken a stroll through Davis Park, noticed the plant boxes full of flowers in downtown Charleston, enjoyed the thousand daffodils that covered an entire side of Spring Hill Cemetery, or relaxed on a bench in Ruffner Park, then you have benefited from the quiet efforts of the Kanawha Garden Club — which entered its second century this past week.
"Four women were sitting on the porch of the house that's now owned by Brooks and Barbara McCabe on Staunton Road in 1921. And they decided to form a garden club," said Jennie Ferretti, club historian and a former club president.
She rattled off the names: Julie Staunton Clay, Louise Schoonmaker Chilton, Margaret Ward McCabe — who eventually became the grandmother of public service commissioner and former state legislator Brooks McCabe, and Caroline Staunton Hill.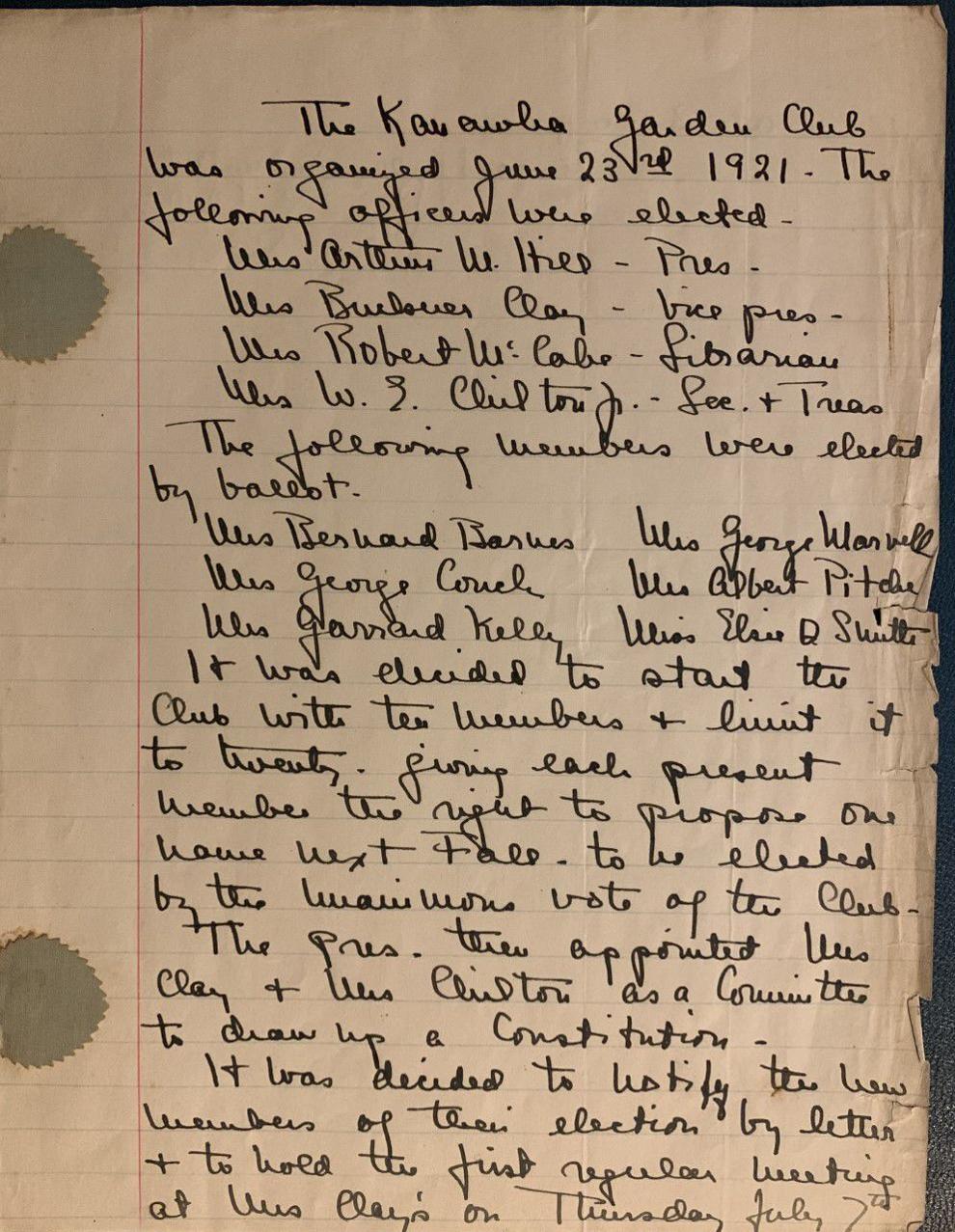 "They were all young. They were in their 20s," she added.
They were friends, the wives of some of the more prominent citizens of the Kanawha Valley at the time. And one of them was relatively new to town.
"I think it was inspired by Louise Chilton's mother, who had been part of a garden club in Kingston, New York," said club president Ditsy Keightley.
"And that garden club was part of the Garden Club of America. So I believe they formed the club with the intention of qualifying it to be a member of the Garden Club of America," she said.
Joining the national organization was no easy feat.
The handwritten minutes from that very first meeting one hundred years ago show the ladies mirrored other national club members of the time: they elected officers, established goals and formed a committee to draw up a constitution.
From the beginning, they were focused on promoting a love of gardening and educating their members on everything from gardening and conservation to floral design — and later, photography.
"I've been through 100 years of minutes, and there was a lot of talk of propagating plants, what were the most beautiful things to plant, lots of talks about garden design and landscape architecture," said Ferretti.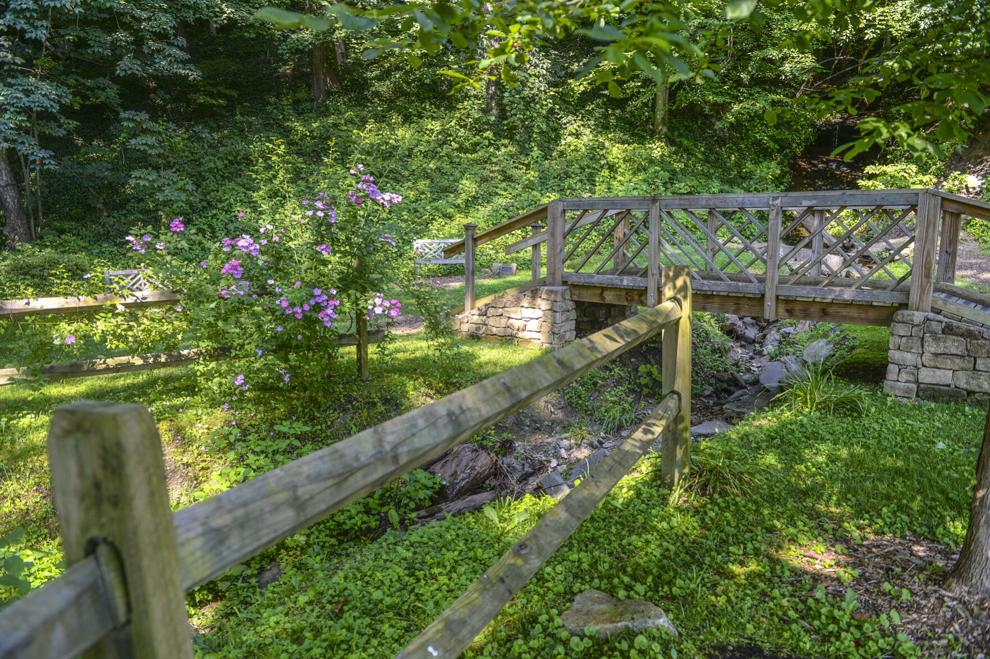 "They would bring landscape architects to Charleston to speak to the community. We still do that kind of thing now. And civic beautification. That's where Ruffner Park came up."
Around the time the club was formed, what was the city-owned Ruffner Cemetery on Kanawha Boulevard was in the midst of conversion to Spring Hill Cemetery — meaning graves and headstones were being relocated, so the land, between Ruffner Street and the Capitol, could be transformed into a park.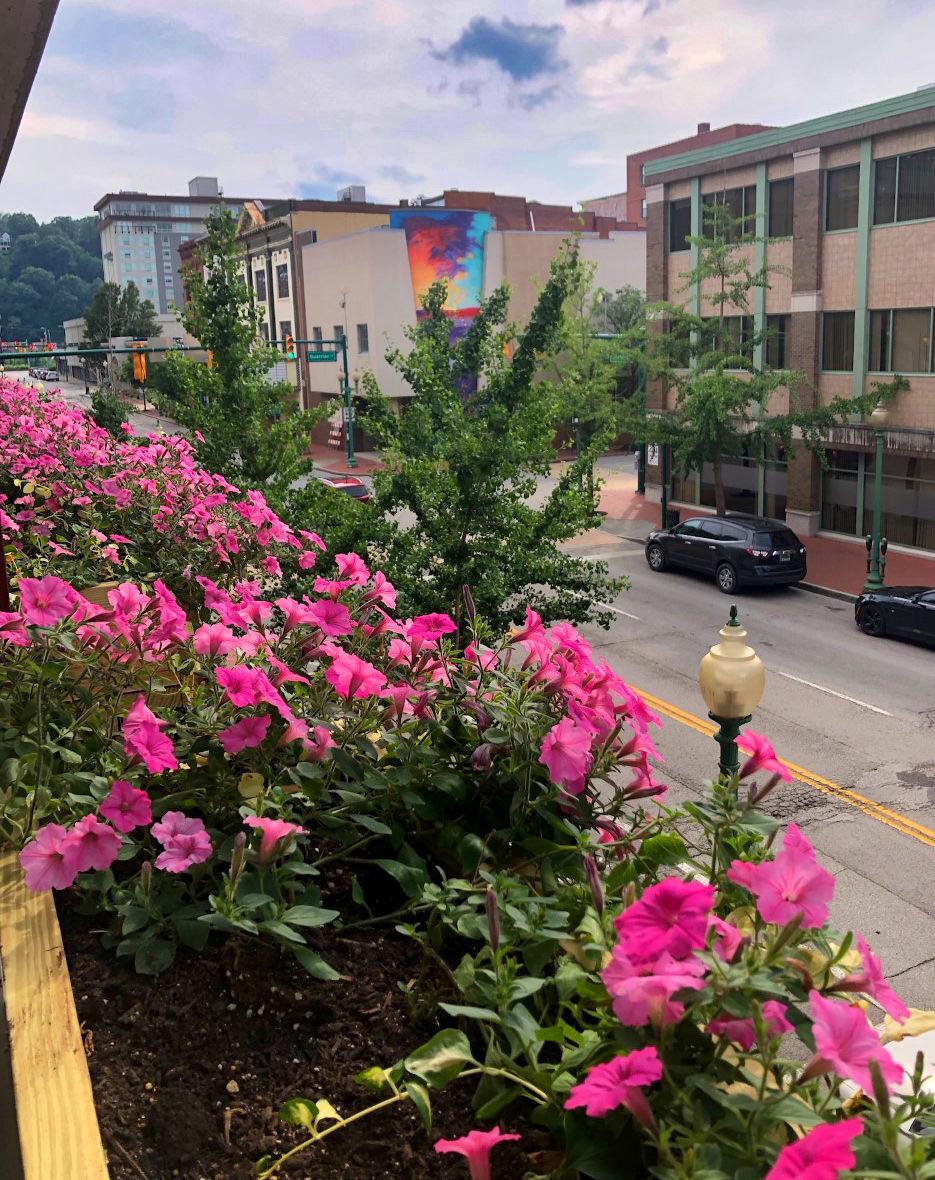 Founding club member Louise Chilton was actively involved in the conversion of Ruffner Cemetery to Ruffner Park.
"People had the option to move their family up to Spring Hill when the cemetery was founded. Some of them either didn't choose or couldn't afford to move their relatives. Or we couldn't find them," said Keightley.
So, "There are still a lot of graves underneath Ruffner Park. There are a number of graves and headstones, some buried headstones."
It is Charleston's first public park — by design, a restful, reverent place with scattering of benches and a canopy of trees hiding nearby homes so that it offered "a little sanctuary of green space," said Keightley.
At least, until a suspected tornado ripped through Charleston on June 24, 2019. Ruffner Park was hard hit, with many trees destroyed in the storm and others lost because they were so badly damaged they couldn't be saved.
Since then, the city has awaited a study of remaining graves, and the Kanawha Garden Club applied for and received its very first Garden Club of America restoration grant of $10,000. It appears the project is poised to move forward at last.
"This is a restoration effort, so it's a little bit different, and very exciting," said Keightley.
The funds "will be specifically designated for the purchase plant, native plants and trees."
Club members are also in the midst of deciding on a Centennial Project to recognize and celebrate the club's 100-year history of beautifying the Kanawha Valley one garden at a time.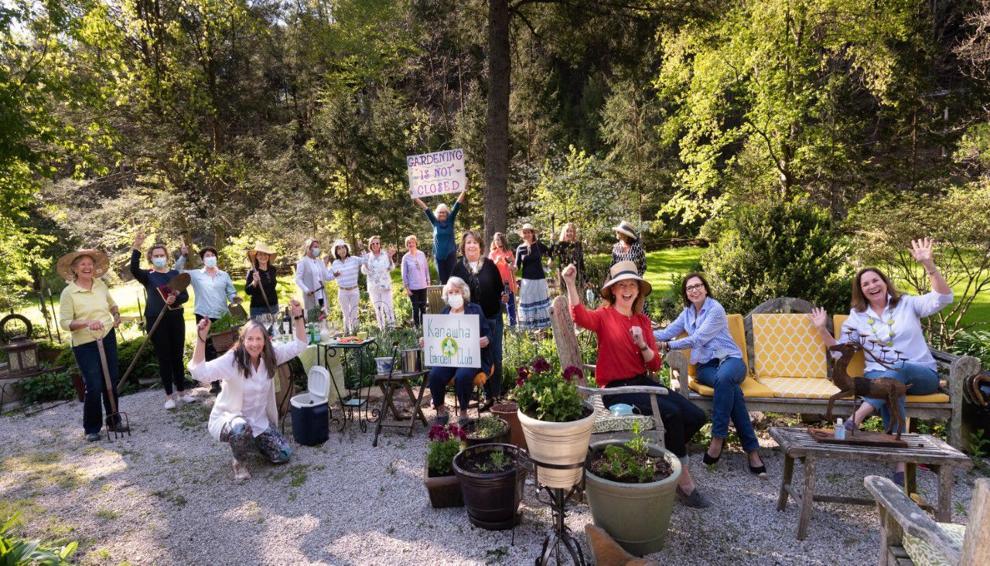 "We love the outdoors. We're interested in the environment. I think we have helped to make this a more vibrant, livable area," said Ferretti.
"We've come together for the shared joy of growing something and watching the garden flourish, hopefully," said Keightley.
"We're proud of the contribution we've made to the city. I'm excited to see what's next."