For the second consecutive year, Cross Lanes United Methodist Church is hostinge Appalachia Service Project volunteers from June through August.
The young volunteer corps comes to Cross Lanes from church-based sites throughout the United States, to provide labor for local home repair projects for Kanawha Valley residents in need. Each group performs its work on a weekly basis.
Cross Lanes United Methodist provides living quarters for the volunteers in its Family Life Center, as well as showers in the Education Building for the ASP staff for their stay during the summer.
Volunteer groups arrive Sunday afternoons, work through the following Friday and depart on Saturday. Recent groups that have participated — or will participate later this summer — include delegations from churches in Florida, Connecticut, Illinois, Pennsylvania, Virginia, New Jersey, New York, Delaware, Michigan, Maryland and Missouri.
"We are so proud to host ASP at Cross Lanes United Methodist Church for a second year," CLUMC Pastor Krysta Rexrode Wolfe said. "Every week, a small group from the church welcomes incoming volunteers, and, every week, the volunteers seemed surprised by our hospitality.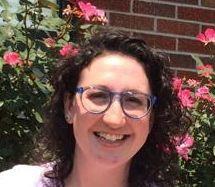 "The truth is, we are honored to welcome them," she said. "They come from far away to be in service and we are humbled by their generosity."
The pastor said some of the ASP groups this summer are paying a return visit to the church and the Mountain State.
"We have had a couple of repeat groups and I was delighted to reconnect," Rexrode-Wolfe said. "These people become like family so quickly."
She also commended the staff members who anchor and coordinate the project for its duration by taking up temporary residence at the Frontier Drive church.
"The staff, who live in the building throughout the summer as volunteer groups, come and go, are absolutely astounding. The young leaders who undertake this work are bright, motivated and work diligently to make a meaningful and positive experience for everyone," Rexrode Wolfe said.
The CLUM kitchen staff, headed by Leslie Bonham and her assistant Evelyn Klockle, and other volunteers provide breakfast for the ASP volunteers before they leave on their assignments, along with preparing and serving dinners at the end of the day on Sunday through Wednesday and Friday evenings.
The ASP staff also hosts a weekly cookout at Ridenour Park in Nitro for the workers and members of the congregation. Entertainment is also offered on an interim basis during the week.
Rexrode Wolfe deemed the ASP partnership a blessing. "I imagine a long relationship with this amazing organization," she said.
According to the Appalachian Service Project website, since the ASP was founded 50 years ago, more than 393,000 volunteers have repaired nearly 18,000 homes of Appalachian families.
More information about the organization is posted at www.asphome.org