RAINELLE — In the Rainelle city hall, former mayor Andy Pendleton keeps four binders filled with newspaper clippings, fliers and photos. Though some pages hold family keepsakes — a photo of Arch Moore holding her son as a baby, holiday cards and letters — most document the 2016 flooding that devastated Rainelle and the community's efforts to recover after.
As she flips through the binders, she smiles and points out faces of volunteers who helped with the recovery. When she comes to photos showing the destruction — piles of debris and rotted wood, homes washed away and streets so filled with water you can't see the town underneath — she sighs.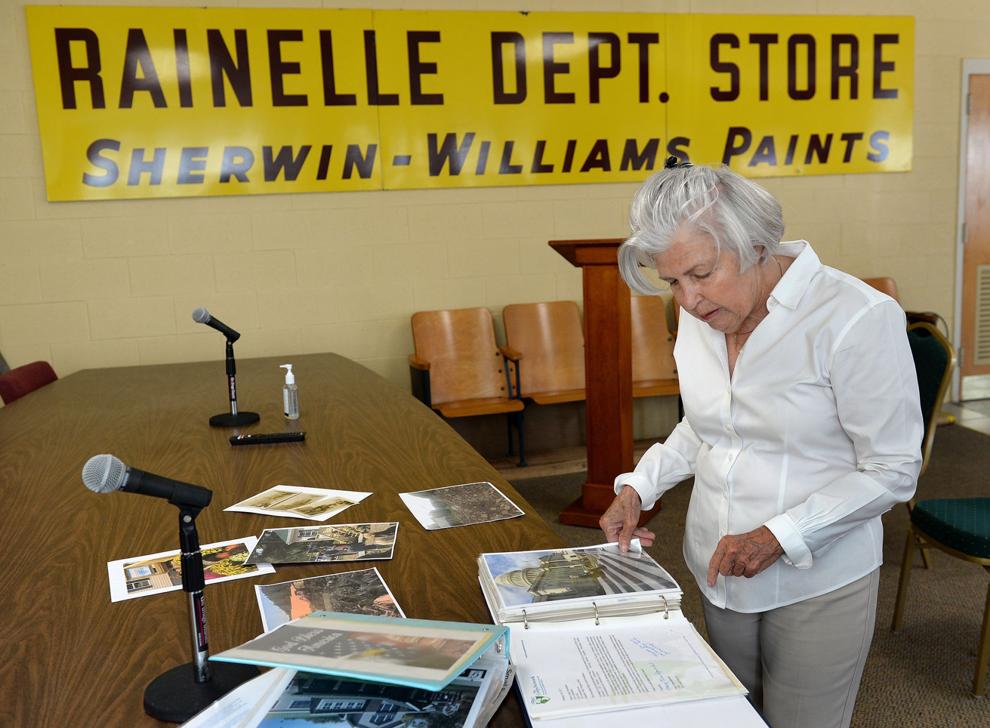 "It was hard, a hard time for everyone. We had the derecho before, and that, well it seemed bad at the time, but it was nothing compared to the flood waters," Pendleton said. "It's hard to believe it's been five years since all this."
Pendleton, who is 74, was elected as Rainelle's first female mayor in 2011, and served four consecutive two-year terms before opting not to run in 2019.
"My heart is failing, but I still see things here every day that I want to help with and be apart of," Pendleton said. "Even if I'm not mayor, I won't stop helping this place build back and move forward."
Driving through Rainelle with Pendleton, everyone stops to say hello because she knows just about everyone. If they didn't know each other before the flooding, they certainly met after, as recovery efforts got underway, Pendleton said.
Today, it's difficult to believe flood waters once washed the town out, in some places reaching up to 6 feet on exterior building walls. Those walls have been washed and repainted. It's estimated that up to 90% of the town's buildings were destroyed or damaged in the flooding.
Some houses and structures were leveled, and built again. Others were left vacant, like so many abandoned buildings across small West Virginia towns.
It may look like any other Appalachian town, said Bill Wallace, owner of the town's funeral parlor, but it's not the same as it was before.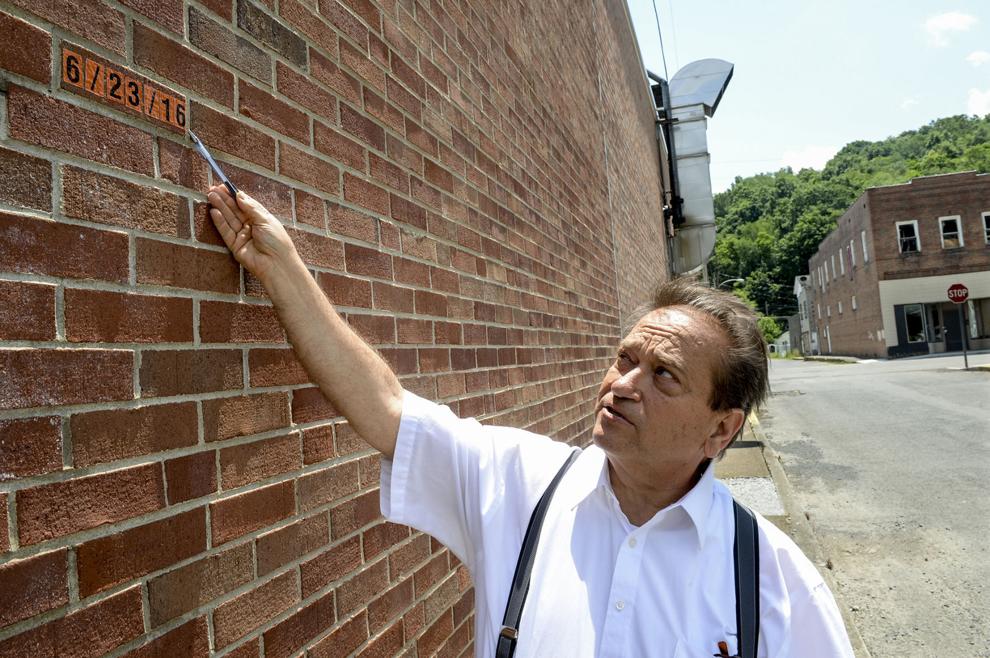 "Things that were here before [2016] didn't come back. They're starting to, maybe, but not like then," Wallace said. "The people, that was probably the greatest loss. A lot of them didn't come back either."
In Wallace & Wallace Funeral Chapels and Crematory, a well-kept old building on Rainelle's main drag, the basement chapel flooded beyond recognition, sparing only a watercolor painting and a portrait depicting Jesus Christ.
Wallace doesn't live in Rainelle, but his family has run the funeral home there for decades. Five years ago it was hard for him to watch a town they've dedicated themselves to almost drown.
He and Pendleton remember the town as it was when they were growing up. Meadow River Lumber Company, then the world's largest hardwood sawmill, fueled the town the same way coal companies did for other Southern West Virginia locales. At its peak, 500 people worked at the mill. Neighborhoods throughout the small town are filled with "Meadow River houses," homes built for the mill's employees and their families.
Every Wednesday in the summer the town would shut down, Pendleton said.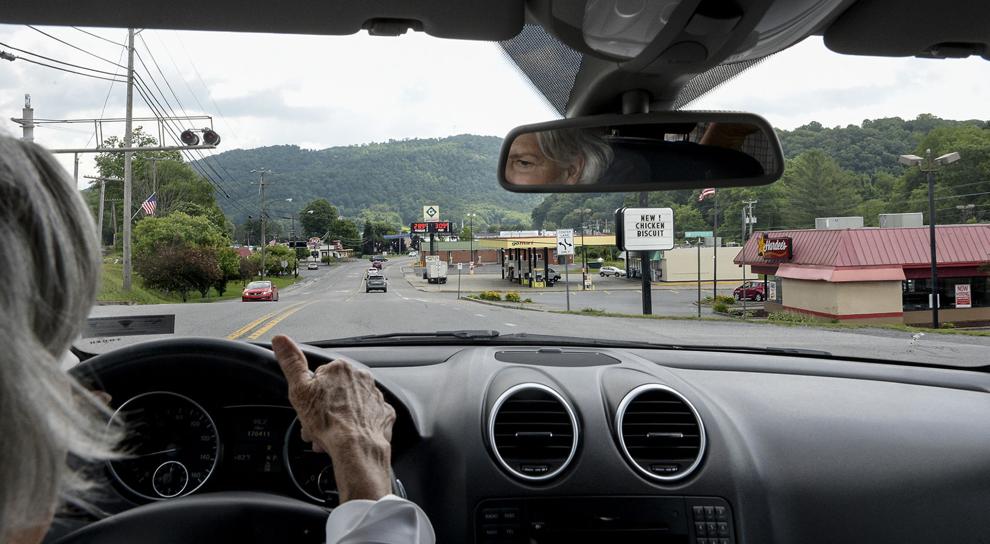 "Traffic lights would turn off, everyone would get out of work a bit early and you would just spend the day with your family and people you loved. There was always something happening in town," Pendleton said. "Booming — it was booming. There's nothing like it today."
In 1970, Meadow River Lumber Company was sold. In 1975, the mill was torn down.
"That was the first shot, I think," Wallace said.
In the decades after the closure, shopping plazas were built over the former sawmill. In 2016, as water flowed down the mountains and over the creek, pooling into the valley of the town, those structures and all the homes in the area took another "shot," as Wallace would say.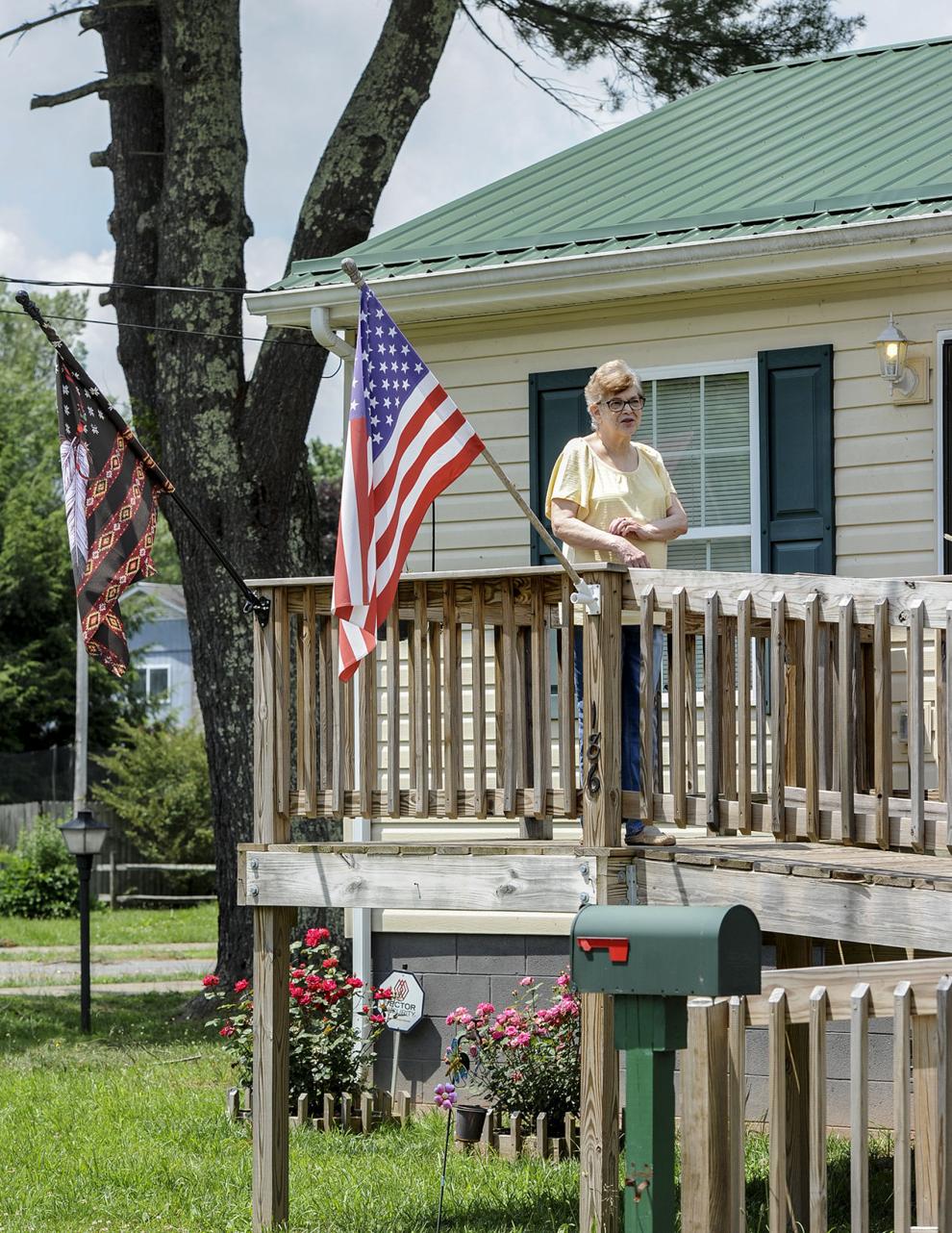 Becky Gilkeson lives in a neighborhood behind these developments. In 2016, when water started to accumulate in the town, she and her late husband, Russ, took shelter upstairs. Gilkeson said she grabbed eight books, some water and snacks, and they hunkered down.
"We didn't know how long we were going to be up there, if it was going to stop or how high it would come," she said. "When we started to see the water come up the stairs, that's when we got real scared."
Two people in their neighborhood were reported dead from the flooding.
When rescue teams learned the Gilkesons were trapped upstairs in their home, they came to help. Gilkeson said Russ told them to help other people first. They could wait it out.
It was two weeks until they left the house, Gilkeson said.
"People brought food and water and everything to us through the windows. We were terrified, really terrified, of leaving at first," Gilkeson said. "That help though, we felt loved. We lost everything in that flood, and not once did people stop helping us."
The Gilkesons were selected to receive the first house built in the state for families affected by flooding. A team from the Appalachian Service Project worked day and night to rebuild the house on the same lot. Still in a flood plain, it stands a few feet higher than it did before as the foundation is elevated to lessen potential future flood damage.
In July 2016, a month after the flooding, Becky and Russ Gilkeson were given keys to their new house.
It was bittersweet, Becky Gilkeson said, as Russ died two days later.
"He never even got to sleep in the new house. He was the one who got me through, who helped me, and he was gone," Gilkeson said. "It hasn't been easy, no, not at all. But we're surviving. We're making it, and we do it together."
When it rains, though, Gilkeson still watches the creek rise outside her home. It still frightens her, and she said she doesn't know if that will ever stop.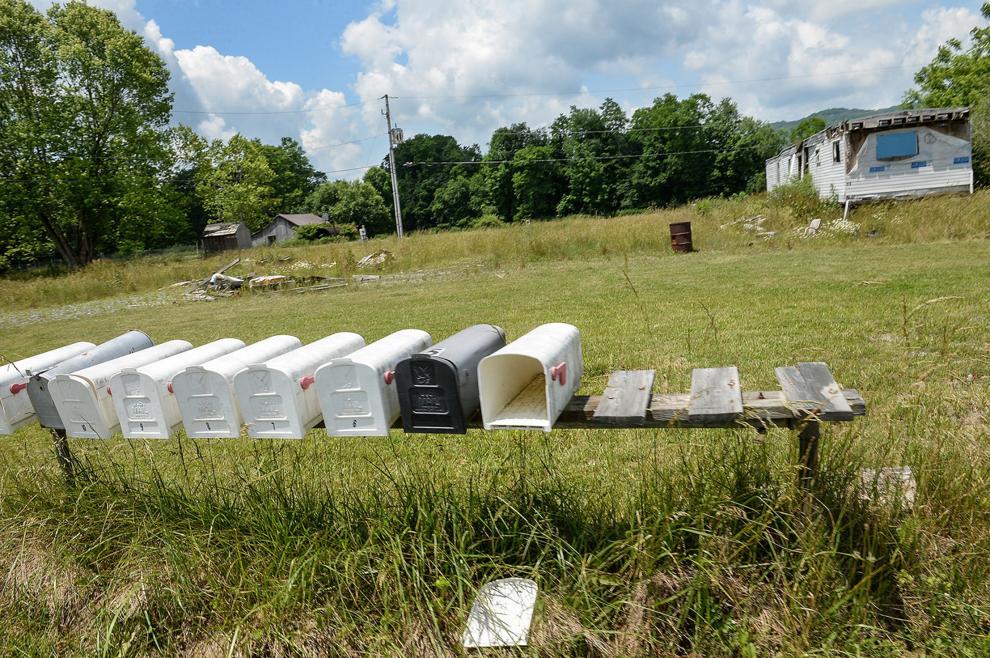 A mobile home park used to sit behind Gilkeson's home. Now, a row of mailboxes still stand, but the trailers that once housed families and neighbors are gone.
Some, Pendleton said, were re-homed. Others are still waiting, or left town completely.
In a neighborhood across the railroad tracks, higher up in elevation and further from the creek, new homes house families who were relocated after the flooding.
Josh Martin, chief deputy at the Rainelle Police Department, lives in one of those homes with his wife, who had her apartment destroyed in 2016. Mowing his lawn on Monday, Martin said he was appreciative of the efforts to relocate people.
They feel safer where they are now, he said, up a hill where there's no real history of serious floods.
"If water gets up here, there's something really really bad happening. If that's the case, we couldn't do much anyway," Martin said.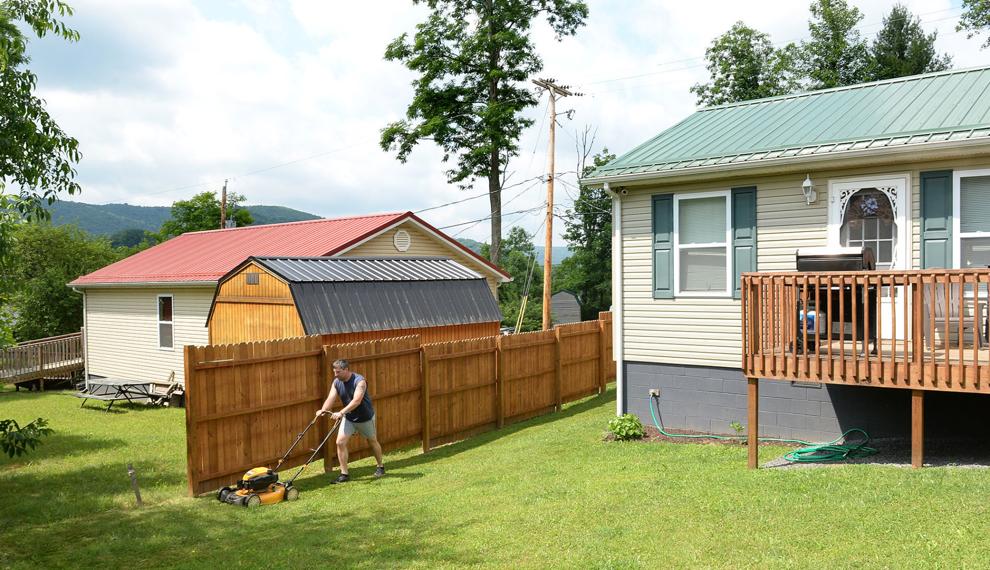 Though it's been five years since the floods, a construction crew worked Monday across the street from Martin's home, hammering nails into the facade of a new house. Brian Noel, owner of Noel Construction Company, was overseeing the job.
Noel said he was building a house for the Federal Emergency Management Agency to help people displaced by flooding. He's done more than 60 of these jobs, the first coming just weeks after the flooding. Those jobs have spanned from Clendenin to Rainelle and everywhere in between.
"There's a lot of homes to be built, and a lot of work to do," Noel said.
The work extends past building homes, though. Businesses in the town face the same obstacles as others across West Virginia, Pendleton said. There's an ongoing drug epidemic. Population drain, perhaps aided by the severe flooding, hasn't stopped. Unfilled storefronts line the town's streets.
"We're trying, the same way we've been trying. The flooding didn't make things easier, that's for sure," Pendleton said. "The people who are here and who could stay here, we are committed to [Rainelle]."
Down a block from city hall, resident Mike Rogers opened West End Coffee House last spring. A few buildings down, Roy Lynch works as head chef at Fruits of Labor Cafe.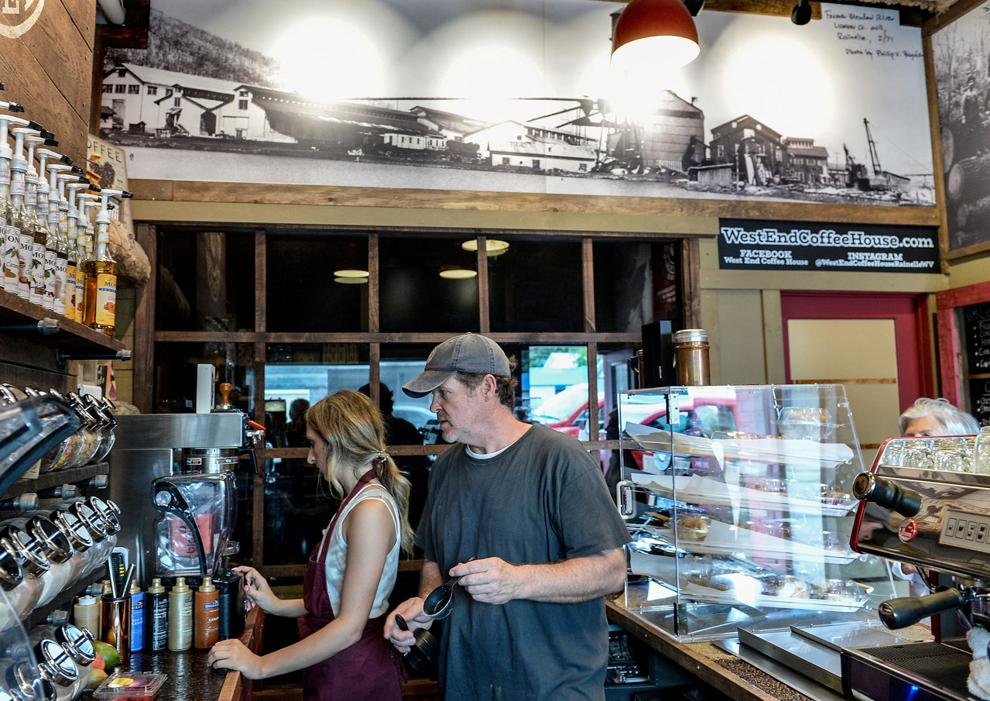 "The last five years have been a journey," Lynch said. "When the floods hit, we were locked upstairs with our employees for the night. We had to close for three months. It was a blow, but with support, we came back — better, maybe."
Though not originally from Rainelle, Rogers moved to the area before the flooding. Both sets of his grandparents grew up there, he said. Though he grew up in Maryland, his relocation was like a homecoming, in a way.
"It felt right, and no, I wasn't going to leave after the flooding," Rogers said. "People needed help. Well, I could help."
That sentiment is the one that sticks with Pendleton the most as she remembers 2016 and the years of recovery efforts afterwards.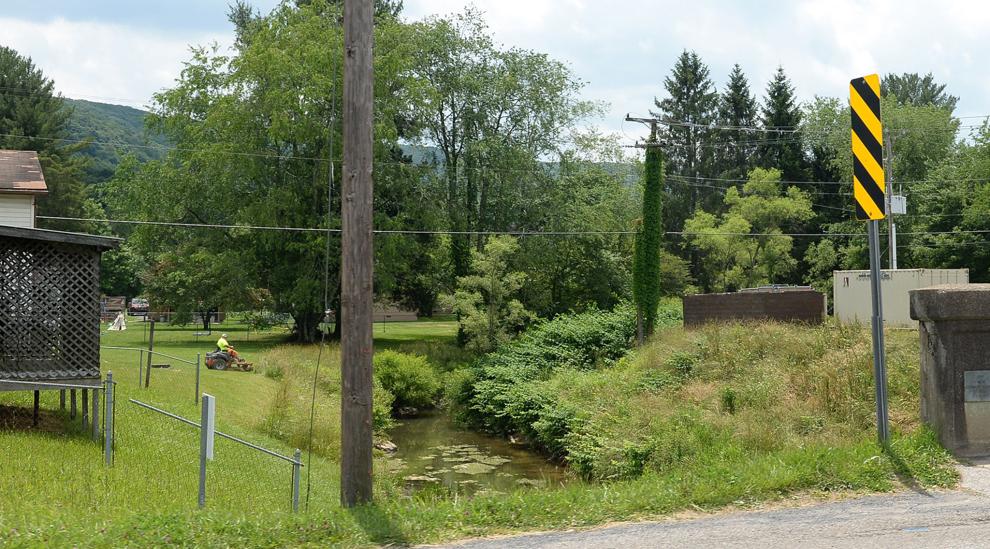 Groups of people from across the United States swarmed to Rainelle to help, or sent letters and donations with well-wishes to town hall.
"Some folks who were from here but left, the floods brought them back," Pendleton said. "Even if you go, I believe you still love this place. It's hard not to if you know what it means."
For Pendleton, that love is documented, page by page, in her binders. The letters, the photos, the anniversary events and fundraisers. When she thinks back to 2016, that's what comes to mind.
"The damage, the flooding, it was sad. It was tragic and like nothing I'd ever dealt with. I do like to remember some of it, though, and they are fond, loving memories," Pendleton said. "I learned how people looked after each other. Side by side, helping each other, moving their arms. It was people from across the country, from all around, were coming in for a weekend or even a month. And when those people came, they left behind a legacy of love that won't fade any time soon."