A sunny Saturday marked the first day of spring, a grim anniversary and a sense of hope befitting the season.
Kanawha County recorded its first COVID-19 case a year ago. Since then, at least 320 people here have died of the virus. Thousands were sickened. Businesses closed. Grade-schoolers missed months of socialization. High schoolers missed such rites of passage as graduations, proms, homecomings and sports tournaments. More people became food insecure, homeless or unemployed.
"The moments — and they've been brief — where we do sit back and reflect on all this, well it hurts. It hurts a lot," said Charleston Mayor Amy Shuler Goodwin. "Every single one of those people [who died] is a family in mourning. Whether we realize it or not, we're probably all mourning the loss of something this last year."
Traditions known for bringing the community together — Live at the Levee, chili cook-offs, beer tastings, FestivALL, Art Walk, the East End yard sale, Vandalia, community parades and fireworks — came to a halt in 2020.
Before the pandemic hit Kanawha, Goodwin described the oncoming challenges as a marathon. Then, with debate raging on the merits of mask wearing, social distancing and other basic practices that since have become routine, Goodwin said Charleston was still in mile one.
Today, almost 45% of Kanawha County residents have received at least one COVID-19 vaccine dose. Despite recent upticks, the rate of COVID-19 infections and number of people hospitalized have been declining following peaks in December and January.
But the race isn't over, Goodwin said.
"We can't see the finish line, but we can hear the cheers waiting for us there," Goodwin said. "We've made it so far, we're feeling some relief, but we can't stop now. This week, we're watching some of our numbers go up and that's concerning. That could turn really concerning, really quick."
Kanawha Charleston Health Department health officer Dr. Sherri Young echoed Goodwin, referring to the 1918 flu pandemic.
"Reading the history books and what we know, it didn't end in one year. It went on for years, and this will likely be similar," Young said. "We have lost so many people in this battle. Out of respect to the people that have died, and those working hard every day, we all need to keep fighting."
For Young and others in the county's health command, the work has extended past a year. Saturday marked 383 consecutive days of work for the team. Young said most employees took little, if any, time off in that span.
"When we started, I don't think anyone knew that we'd still be in this phase a year on because we've never done this before," Young said.
West Virginia was flagged early as at-risk. More people here than elsewhere suffer from conditions like diabetes and heart disease that exacerbate infections. The population skews older. In rural areas, which compose most of the state, large disparities in the health care system leave the most vulnerable — minorities and those living in poverty — without services.
Health agencies learned how to better collaborate.
"We were able to learn a lot more about each other's agencies and what we're capable of," Young said. "We all had an idea before, but seeing it happen, well, I think we've all grown in appreciation of what those around us are willing to do for each other."
Early in the pandemic, it wasn't clear where the virus thrived or how effective mitigation efforts were. Some people returned from shopping, where shelves were often bare, to scrub their groceries with soap, just in case.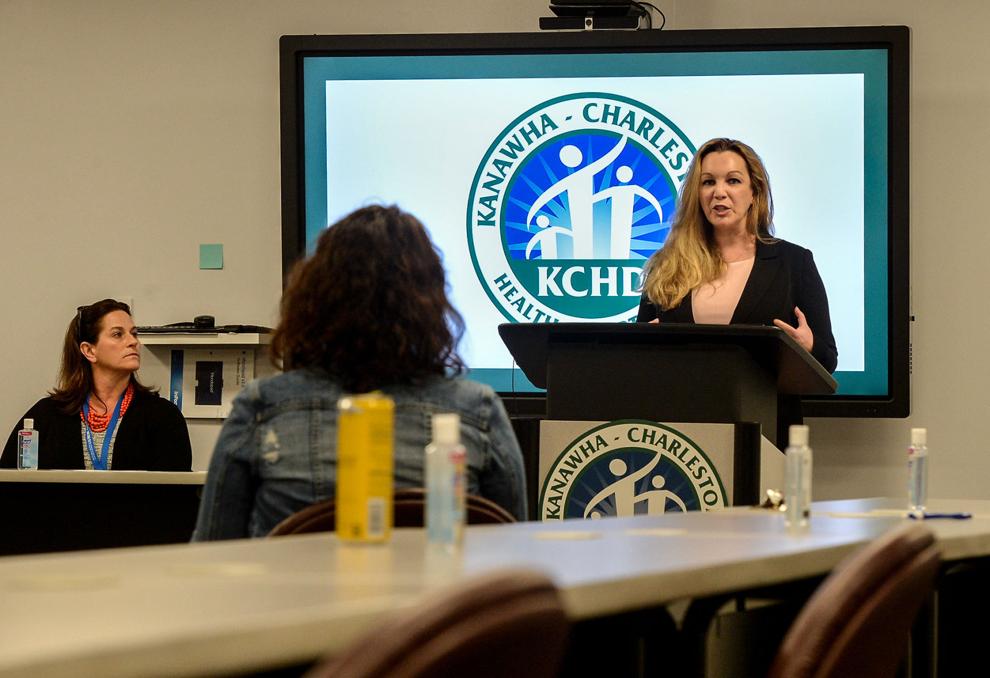 Each day, sometimes each hour, officials learned more about the virus and its effects, Young said.
A year later, risks and unknowns remain. New strains are popping up, including one detected in an Eastern Kentucky nursing home, across the Mingo County border. A vaccinated resident was hospitalized.
"People get tired of hearing it, but don't let your guard down," said Kanawha County Commission President Kent Carper. "We are in a race against the variants, and it's a race we can't lose."
In the grip of an historic moment, communities coped with hardships routine and extraordinary.
Families who lost loved ones, whether to COVID-19 or other causes, were unable to mourn. Carper called them "the invisible dead" of the pandemic.
"We are creatures of paying respect to someone we know, our family, when they pass, by funeral and service. We've lost folks who have have had funerals with 1,000 people show up, and instead, there's been no way to say goodbye," Carper said. "Our world has changed forever, and our way of doing things, that's changed too."
On top of the pandemic, there was a chemical explosion in Belle that killed one man and injured three others. Charleston police Officer Cassie Johnson was shot in the line of duty, dying in a hospital bed two days later. Ice storms knocked out power for thousands of people. Public health threats loomed with HIV and hepatitis rates climbing along with drug use and overdose rates.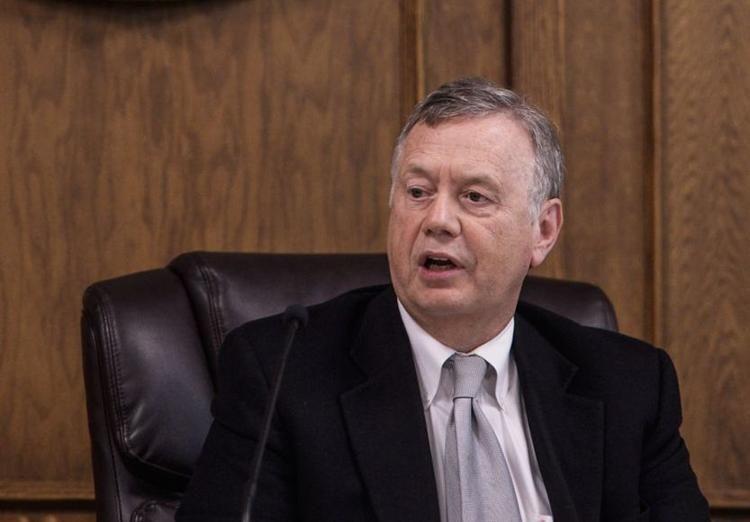 "It was so difficult, but I saw a bonding and a resiliency and cohesion of multiple groups of people that generally just walk past each other," Carper said. "What word do you use when you see someone who is an ordinary citizen become super, extraordinary? That's what I saw in my county every day."
For some, hard times turned harder.
Manna Meal, a downtown Charleston soup kitchen, fed 5,000 more people last year than the year before.
"We knew we'd see more people. We ordered more in preparation for that," said Manna Meal Executive Director Amy Wolfe, "but I don't think any of us knew how many more people we'd see, or how many of those people would be here for the first time."
Covenant House, a Charleston day shelter, also saw an influx, Executive Director Ellen Allen said. Many sought these services for the first time.
"[T]hat speaks to how many have really suffered over the last year, because this is by no means everyone who needs help right now," Allen said. "I think if there is any take away from the pandemic, it should be how close all of us are to needing these services, and if we'd know what to do if we did."
The economic fallout will endure, Wolfe said.
"I don't know what that looks like, or what we do to prepare for that exactly, but we need to recognize it and plan. There is no ignoring this or getting around it," Wolf said. "We need to plan now for what people will need. I'm worried what's going to happen when that bottom really does fall out from under some people."
As the ranks of those in need grew, so, too, did donations, Allen and Wolfe said. Like Wolfe, Allen expects the hardships to continue and hopes giving will, too.
"Giving and charity can't just happen when things are serious, because they're always serious, and there is always a serious need for them," Allen said. "I hope people realize that."
Ahead for local officials is the hard work of rebuilding.
Goodwin said the $1.9 trillion relief plan signed by President Joe Biden should help localities and small businesses. The mayor is intrigued by an increase in the number of people filing business applications.
"I think people have done a lot of soul searching over the last year, especially as all norms were pulled out from under them. We're seeing people, I think, really ask themselves what they want to do now, and we want to help as many as we can make that a reality."
Recent warm weather drew people downtown. Goodwin described a feeling of hope as the city awakened.
"The last year, everything has been so hard and so painful, but we're getting through it and we're doing it together," she said. "I think we all have a newfound appreciation for the things we've lost — coffee with girlfriends, drinking a beer and watching live music, the stuff we haven't been able to do that seems really simple.
"We're humans, and what this has shown, I think, is how important our connections to each other are. How, no matter the obstacle in front of us, we can get things done if we work together and support each other."