Representatives of three counties in Western Maryland have reached out to West Virginia legislative leaders to ask permission to become part of the Mountain State.
The Baltimore Sun first reported that three state lawmakers representing Garrett, Allegany and Washington counties, all of which border West Virginia's Eastern Panhandle and share the Mason-Dixon Line as their northern borders, contacted West Virginia lawmakers.
In the letters addressed to West Virginia House of Delegates Speaker Roger Hanshaw, R-Clay, and Senate President Craig Blair, R-Berkeley, Maryland Sen. George Edwards and Delegates Jason Buckel, William Wivell and Mike McKay ask for West Virginia lawmakers to consider adding Washington County as a constituent county to the state of West Virginia.
"We believe this arrangement may be mutually beneficial for both states and for our local constituencies," the Maryland lawmakers, all Republicans, wrote in the letters, first reported by The Baltimore Sun.
Combined, the three counties have more than 250,000 people, according to data from the U.S. Census Bureau.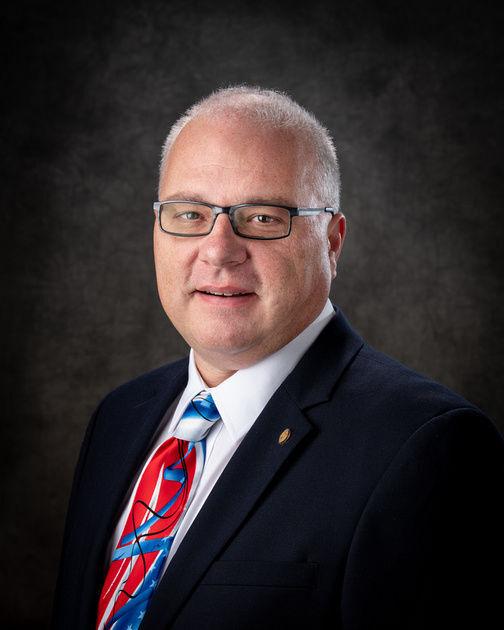 West Virginia Delegate Gary Howell, R-Mineral, said he first heard from Western Maryland representatives expressing interest in seceding their counties from Maryland about three months ago.
"From the general population perspective, these are very conservative counties," Howell said. "These counties have more in common with West Virginia than they do with the rest of Maryland."
Both chambers of the Maryland General Assembly have Democrat majorities.
Blair on Thursday released a statement saying the Maryland lawmakers' request is "recognition of the work we have done to transform" West Virginia.
"I would be more than happy to welcome my friends and neighbors from Washington, Allegany, and Garrett counties into West Virginia," he said. "Washington County already shares many similarities with the area of the state that I represent, and both Allegany and Garrett counties are a natural fit with our state's Potomac Highlands region."
Hanshaw gave a brief statement saying West Virginia would welcome any of the state's border counties that wanted to become part of the state, even though it would be a long process.
"This is step zero in what would be a lengthy process for a few Maryland counties exploring the prospect of breaking away and formally joining the state of West Virginia, but we certainly would welcome any border communities that may see their values better reflected here in the Mountain State," Hanshaw said.
Howell initially met with McKay and Edwards in McCoole, Maryland, just across the Potomac River from Mineral County, West Virginia, to discuss the background process, given that the West Virginia Senate in 2020 proposed a resolution inviting Frederick County, Virginia, to join the Mountain State. Gov. Jim Justice likewise invited Virginia counties to become part of West Virginia during a news conference with former Liberty University president Jerry Falwell Jr. in January 2020.
The men talked about the mechanics of what would need to happen between the states to make it work.
About a month ago, Howell, Hanshaw and Blair took a meeting with the Maryland lawmakers in Charleston, where there was a four-hour presentation about everything from tax structure and how Maryland licenses would be incorporated into West Virginia's systems to how state of Maryland employees would transition to state of West Virginia employees.
"We'd have to work out a lot of this in detail," Howell said Thursday. "We gave the presentation. They took it back, and they said, 'Hey, we're going to send you a letter formally requesting to explore the idea,' and they did. It was all initiated by them."
Howell said it is his understanding the West Virginia Legislature would have to adopt a resolution to hold a referendum to let West Virginians vote on whether the Western Maryland counties could join the state.
Howell didn't know what Maryland's constitution says about the process for counties to be released from Maryland. McKay told The Baltimore Sun that, among the ideas for Maryland, would be to pass a bill to likewise establish a referendum for voters in Garrett, Allegany and Washington counties to decide whether to leave.
The matter eventually would go before Congress for consideration.
"If you consider, the border between what is now West Virginia and Maryland is a colonial border from 400 years ago," Howell said. "Things have changed a lot in 400 years. Does that border even make sense anymore?"