Three Kanawha County Board of Education seats are up for grabs in the May 10 election, a vote that will set the board's majority for the next four years.
School board races are nonpartisan and there is no general election. Board members are elected in this primary and begin serving their terms July 1.
Early voting is underway in Kanawha County from 8 a.m. to 5 p.m. Mondays through Fridays, and 9 a.m. to 5 p.m. Saturdays. Go to kanawha.us/election-center for early voting locations.
All three incumbents whose terms are up — Becky Jordon, Ryan White and Tracy White (no relation) — are seeking reelection.
County Clerk Vera McCormick said challenger Angi Kerns filed to run in a magisterial district she doesn't live in and was disqualified, leaving six challengers.
Only one, Octavia Cordon, had raised over $1,000 as of her most recent campaign finance filing. Harry C. Bruner Jr., Tim Cavender, Mila Knoll, Rose Lowther-Berman and Janet "JT" Thompson all raised and spent less or nothing.
Kanawha residents can vote for any three candidates. However, only two people from any one district can serve simultaneously on the board.
In this year's race, voters may be wasting a vote if they cast a ballot for more than two of the candidates who live in District 2: Bruner, Cavender, Cordon, Jordon and Knoll.
They may also be wasting a vote if they vote for more than one of the candidates from District 1: Thompson and Ryan White. That's because one incumbent whose term isn't yet up already represents that district, taking up a spot.
Here's more on the candidates:
Harry C. Bruner Jr.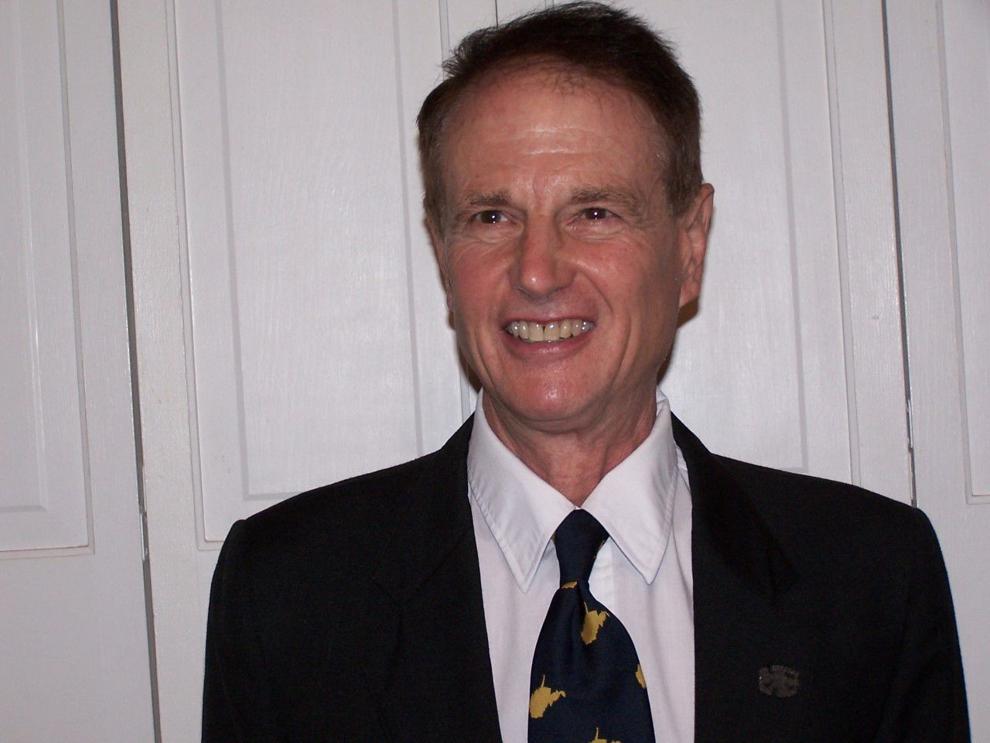 Bruner said he's been an attorney for over 40 years.
He ran for state Supreme Court, U.S. Senate and a Kanawha magistrate seat, but failed to win each time.
Regarding his current campaign, Bruner said, "I've raised four children, all successful adults now. I have going on six grandchildren, the sixth one will be born in May, so I know something about raising children. I'm a product of the Kanawha County schools."
He said he wants to focus on student attendance and "reading, writing, arithmetic, fundamentals, computer literacy as well as spoken literacy."
In 2011, Bruner, who is white, wrote in defense of keeping Stonewall Jackson's statue on the state Capitol grounds. In his Gazette-Mail candidate questionnaire, he disagreed with the school board's 2020 decision to remove the Confederate general's name from what is now called West Side Middle.
The change came after community members, including African Americans connected to the 42% Black school, pushed for it.
In an interview preceding the questionnaire, Bruner had said he "would've deferred to the wishes of the community on that." He also opposed the school system's face mask mandate before it dropped it in February.
Tim Cavender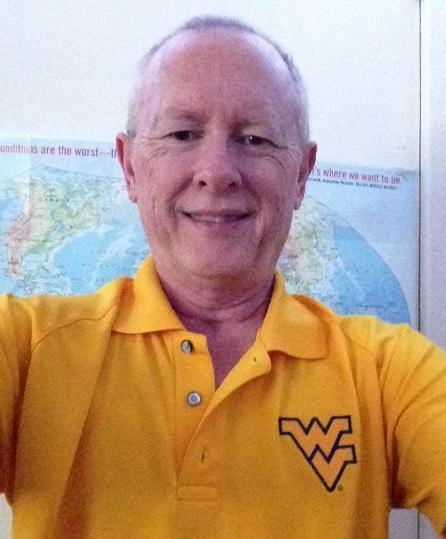 Tim Cavender (no known relation to current board member Ric Cavender) said he worked for the county school system for 25 years before retiring about three years ago. He said he was a licensed physical therapist, helping students with disabilities access education.
"My basic goal was to go into the classroom, assess the student and basically determine what skills the student needs to develop to participate," he said. He said this sometimes included helping children, or training staff to help children, to walk, use wheelchairs or go to the bathroom.
He said his experience could help address the school system's special education issues. Kanawha faces several lawsuits over how employees allegedly treated children. Some suits allege serious physical abuse.
"The administration is often distant from the special education classrooms," Cavender said.
"They kind of operate in a vacuum — not all of them, but enough that it is an issue," he said. He said he supports increased staffing to help students with autism.
He said he wants to improve nutrition and increase emphasis on the arts, shop and home economics.
Without being asked about it, he said in an interview that "the board should not support any efforts to increase critical race theory within the school system."
Critical race theory — generally, a way of analyzing society and history and racism's role in them — is a bugbear for some conservatives, who have defined it broadly.
"It's a fixation upon race and we don't need that, we need a fixation on the individual and our American heritage and learning from our mistakes and moving on," said Cavender, who is white.
Octavia Cordon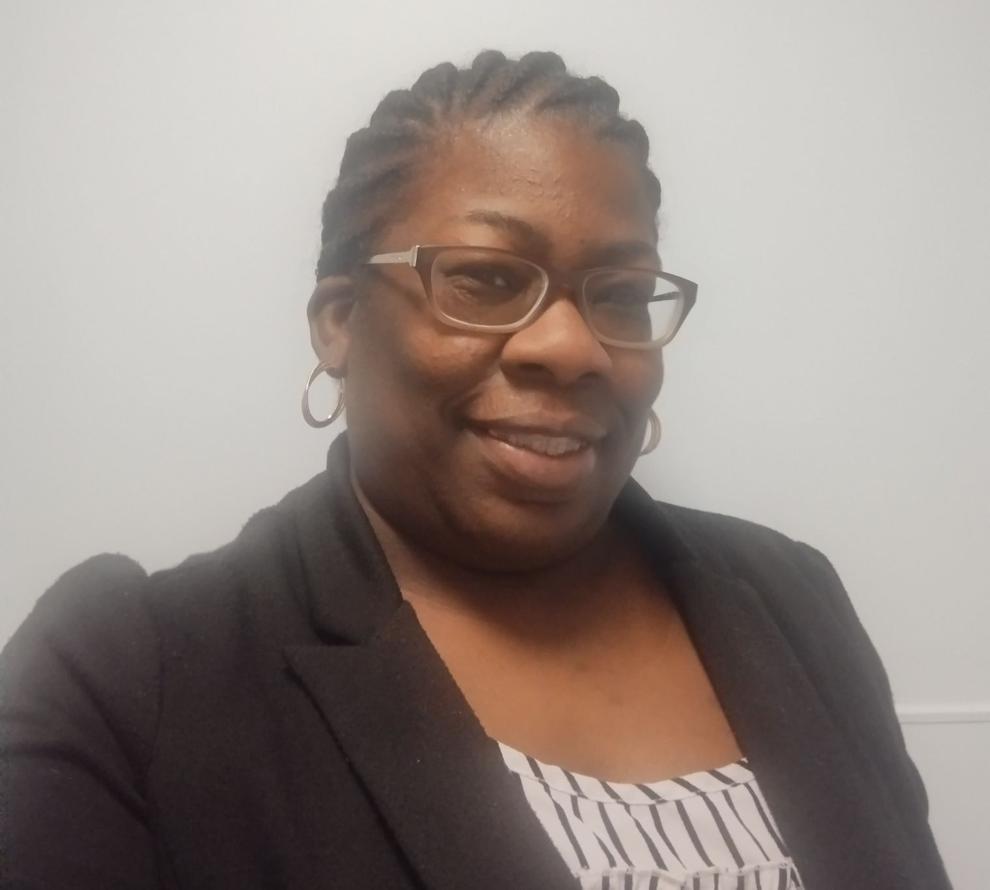 Cordon said she has two children in the county school system and two in college.
She said running for the board has "always been in the back of my mind" since she moved to West Virginia in 2003. On the last day to file this year, she said she "woke up and it was like the only thing on my mind."
She is a regional director for West Virginia's Birth to Three child and family support program.
"I'm a parent, I am a certified teacher, I taught pre-k for five years, and you know I got burnt out immediately, and you know I'm a community member and you know those three things right now definitely have a lot of insight," she said.
She said she wants to create "a more unified platform" among the board and students, parents, teachers, administrators, bus drivers, custodians and others through increasing the board's communication with these groups.
"When was the last time we've actually had a student representative on the school board or even just got their opinion?" she said.
"How do we prepare them if we don't include them and make them a part of the process?" Cordon said. She said she also wants to increase students' knowledge of post-graduation opportunities.
"They need to be exposed to these different opportunities before they leave high school, not in their senior year," she said.
Becky Jordon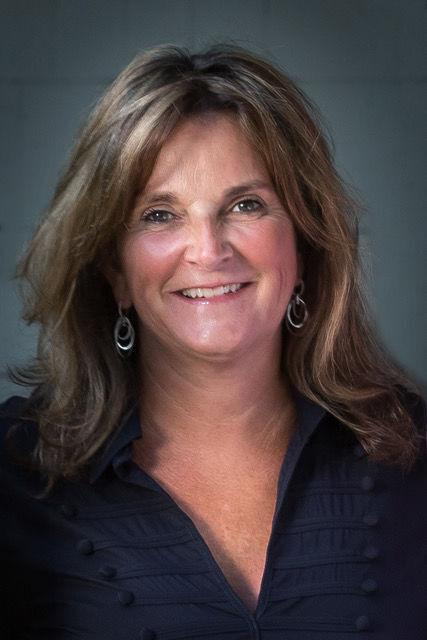 Jordon has served 20 years on the board. She's been president during the COVID-19 pandemic.
"I think the majority are happy that the masks are off," she said.
She noted how political the current climate has become.
"Like, we grew up with mandated vaccines," she said. The Kanawha school system, like others across the state, didn't attempt to mandate COVID-19 inoculations.
Jordon said she wants to keep a counselor in every elementary school and ensure schools are well-staffed with social workers, who are key to getting children to school.
Aside from some brief discussion last week, board members have said almost nothing during their public meetings about how to prevent future special education issues like those that have been alleged.
Asked before last week about that silence, Jordon said it's because the issues involve personnel matters.
She said she supported the Legislature's recent strengthening of the law requiring cameras in special education classrooms. It now allows administrators to view footage anytime, rather than only in response to alleged incidents.
"We're short of staff, which makes it hard," she said of the special education situation. "We can't do bonuses to sign-on like others, and it's a hard job and people don't want to take it on and they're not coming into education. ... I can't do anything to change that, unfortunately. I mean, again, we need the Legislature to help."
Mila Knoll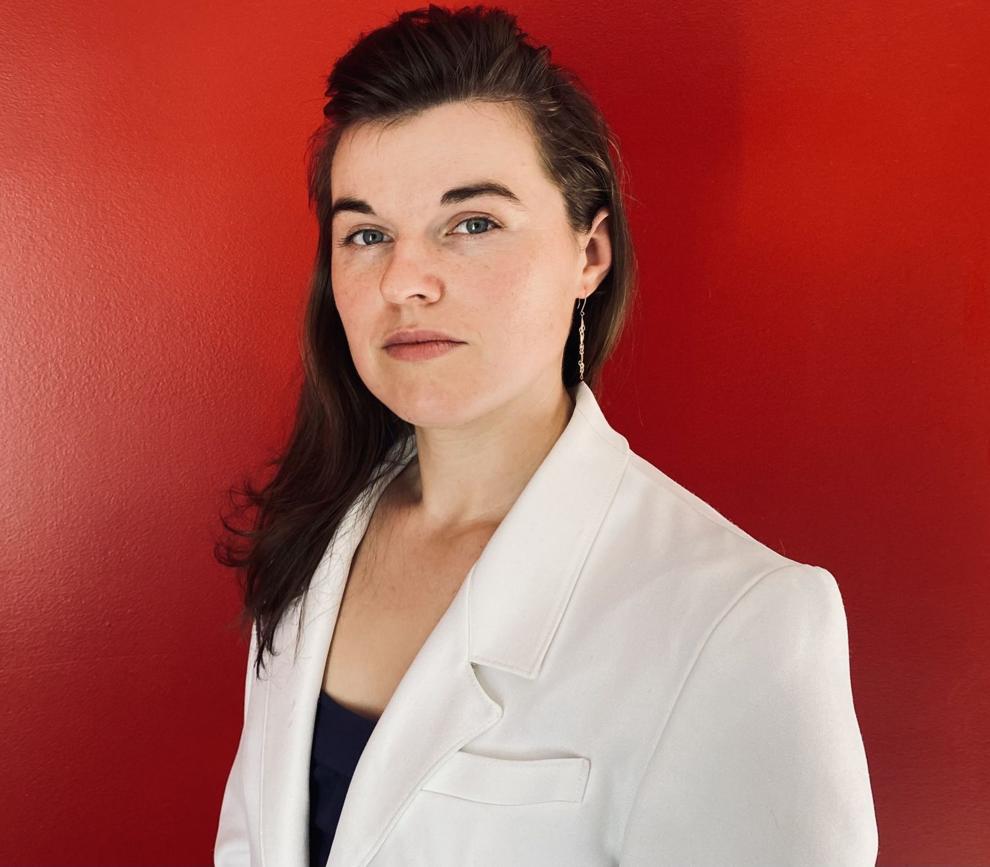 Knoll said she has three children. She said she pulled her oldest daughter out of a Kanawha public elementary school to home-school her, after the school had issues with her daughter's homemade mask.
"They constantly called her out of school, out of her classroom, into the principal's office over masks," Knoll said.
Her daughter was eventually allowed to use a face shield, but there was more harassment, she said. A Kanawha schools spokeswoman didn't say what, specifically, was objectionable about the mask.
Knoll spoke out against the now-ended mask mandate. One of her Facebook posts depicted a girl dead or passed out on the grass, wearing a mask.
She said she formed the Facebook group Parents' Voice WV. It has become a conservative forum.
"I just feel like the parents are very underrepresented and underappreciated and it's just unfair, in my opinion," she said. She noted teachers have unions.
"I'll be the representative for the parents union," she said.
She also publicly supported this year's failed legislation that would have required teachers to publicly post any curricula they use related to race or sex.
Knoll, who has identified as white/Asian, also said she didn't "fully support" removing Stonewall Jackson's name from what is now West Side Middle.
"Every time you delete or erase history, you're erasing history and you're literally erasing part of who you are," she said. She added, "that's not a pretty history, I get it, but it's still history."
Rose Lowther-Berman
Lowther-Berman said she worked in Ohio as an assistant to an English teacher, then a substitute teacher, then a special education teacher and then a special education director, before coming to West Virginia and working as a special education coordinator for several counties.
Then, in 1988, she started working for the state Department of Health and Human Resources, where she said she worked to transition people out of congregate institutions like Spencer State Hospital and into community based services.
She said she then, from 1991 until her 2013 retirement, worked for and later became program manager of a section that inspected and investigated facilities like behavioral health centers, group homes for people with disabilities, and opioid treatment programs.
She's now a behavioral health consultant.
Regarding why she's running, Lowther-Berman said, "I got fed up and just decided, kind of on a spur of the moment, to go down and put my name on the ballot because there's no communication, you never know what they're going to do."
She said she attended only one board meeting, but it seemed like the members must be pre-deciding issues elsewhere.
"It's so orchestrated, it ought to be on Broadway," she said. She said pros and cons to decisions should be discussed publicly, not "railroaded" through.
Janet 'JT' Thompson
Thompson didn't provide the Gazette-Mail an interview or respond to a candidate questionnaire.
Ryan White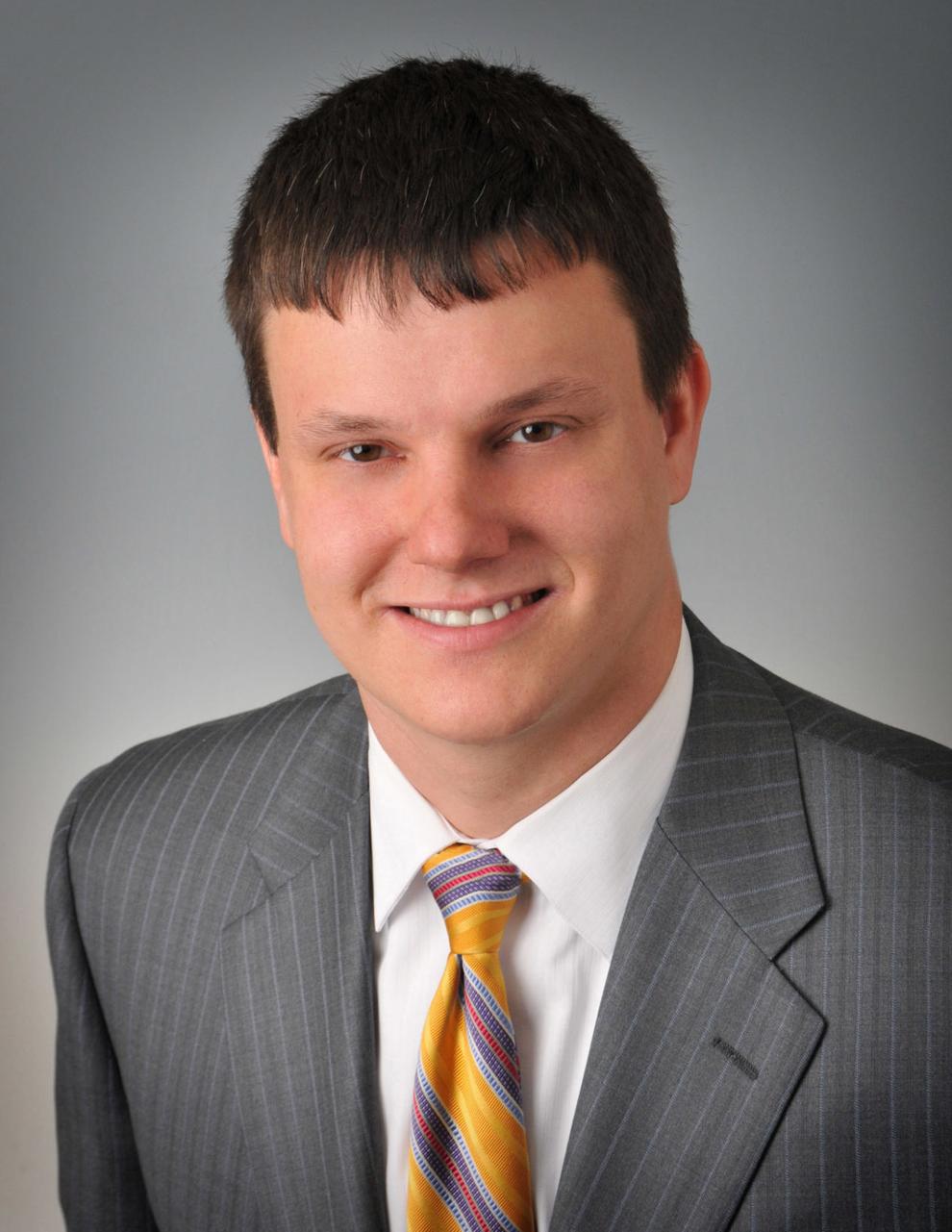 Seeking his third board term, Ryan White has again buried his opponents in fundraising: $57,200 raised this year, to add to $34,500 carried over from fundraising in previous years, according to his filings.
Out of his over $90,000 haul, he has now spent $73,100, mostly for TV advertising.
He said he's running again to ensure someone with children in the school system remains on the board. He has two sons at Piedmont Elementary.
"I'm also running again because, quite frankly, I've seen what's happened throughout the country with regard to book banning and all that stuff, and I don't want that to happen here," he said.
He said he also wants to ensure the rebuilding of the schools abandoned after the June 2016 flood. The new Herbert Hoover High building is under construction, and county schools Superintendent Tom Williams said he hopes construction for the consolidated Bridge/Clendenin Elementary will begin in June, after soil problems delayed that work.
Unlike the other incumbents seeking reelection, Ryan White opposed the abrupt January 2020 decision to cancel the superintendent search and just promote Williams from deputy superintendent into that role.
Regarding the alleged special education issues, he said he's encouraged the school system to hire an expert to determine whether there are any "systematic issues" and determine possible solutions. Williams gave an update at last week's meeting.
Tracy White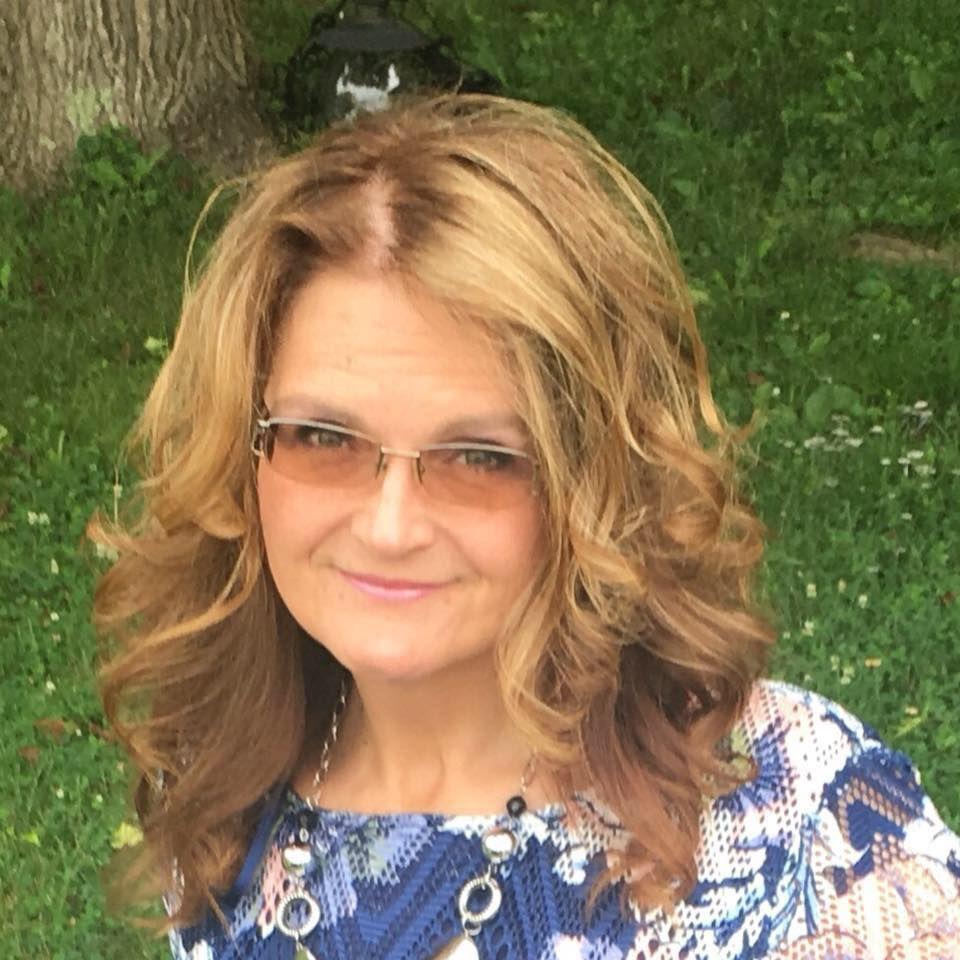 Tracy White, the newest incumbent, first won election in 2018.
This go around, her latest finance report only shows her spending $25 on the filing fee and raising nothing. Her husband was hospitalized this year and placed on a ventilator after contracting COVID-19.
"I just don't have the time to campaign," she said in a Feb. 20 post on Facebook.
She said his condition has improved recently. She told the Gazette-Mail this month that she's running again, partly, because the pandemic stunted her first-term ambitions.
"I was kind of robbed of those two years, and I'd like to have them back," she said.
She said she wants to help students become effective advocates. She has advocated at the state Capitol for students with special needs, like her children.
"I would love to have an advocacy panel of students who that may be their interest, and talk about things and issues in their communities that they may see, and teach them and guide them on how to effectively use their voice," she said.
"We hear a lot about fix this, fix this, fix this," she said, "and I would like to hear what the kids have to say and what the students have to say, and give them an opportunity to know that if you use your voice effectively, people will listen."
In her candidate questionnaire, she said "I don't feel there is a systemic problem in our special education classrooms." She said "while there have been some disclosed instances in some of our special education classrooms, I know that school officials followed the law in disclosing video footage and continued to work with law enforcement."