West Virginia environmental regulators need local-level feedback for a new program intended to fight blight statewide.
They'll also need funding.
The Department of Environmental Protection is asking for county and municipal leaders to offer input on what programs they have and lack to address abandoned and dilapidated structures in their communities as the department considers how to develop the new program mandated by a state law that took effect last month.
Having passed the Senate unanimously and the House of Delegates in a 99-1 vote, Senate Bill 368 established the Reclamation of Abandoned and Dilapidated Properties Program, a DEP-developed program to be supported by a special revenue fund pooling money from charitable foundations, investment earnings, federal agencies and any future state allocations.
But the program has no designated funding.
"The bill merely provided the WVDEP the opportunity, and the challenge, to identify and pursue sources," acting spokesman Terry Fletcher said in an email.
SB 368 allows state environmental regulators to work with county commissions or municipalities and enact redevelopment plans to establish prioritized inventories of structures eligible to participate in the program, offer reuse options for high-priority sites and recommend what counties or municipalities should do to remediate abandoned and dilapidated structures.
A survey the DEP has sent to municipal and county leaders asks them whether they have a code enforcement officer, their own abandoned and dilapidated structures program and updated code enforcement laws to address those structures.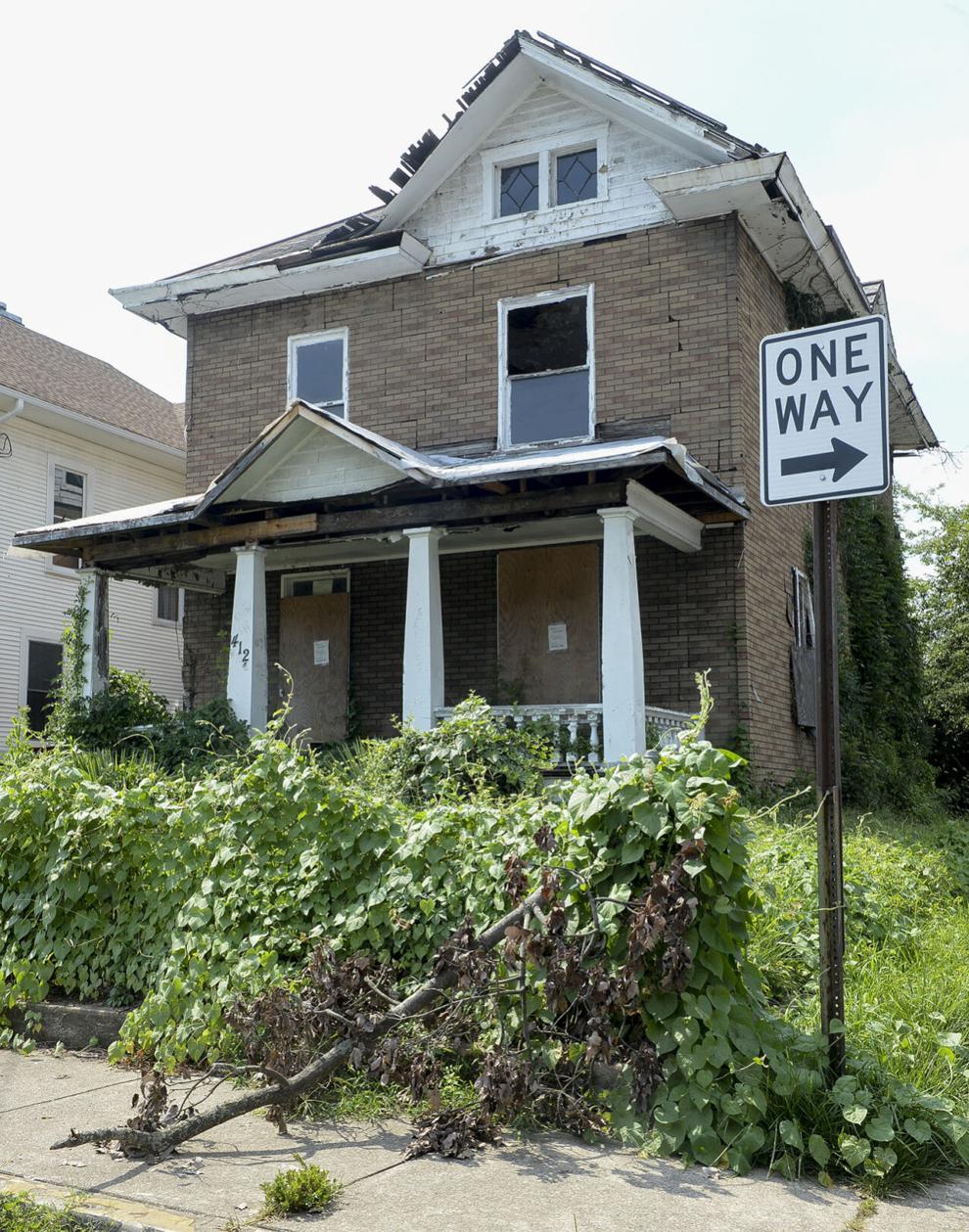 The survey asks those county and municipal leaders that have their own abandoned and dilapidated structures program if they put liens on properties that have been demolished, how their program is funded and how many structures their programs demolished in 2020 and in the past five years.
The DEP also wants to know what county and municipal average demolition costs are for residential and commercial structures and their primary need to improve their programs.
The department is requiring all responses to be submitted by Aug. 31.
Fletcher said removing dilapidated structures can result in making properties available for new development that revitalizes communities and economies.
"It can also function as a tourism related activity as it will help to clean up eyesores in communities and along roadways," Fletcher wrote. "And it can provide a critically needed health and safety component as many such buildings are structurally unsafe and in severe disrepair."
The special revenue fund set up by SB 368 effective July 1 is to be used solely to help county commissions or municipalities remediate abandoned and dilapidated structures in their communities by demolishing or deconstructing them and other activities approved by charitable grants or public funds.
So now, state environmental regulators are looking for funding and eyeing a potential influx of federal investments into West Virginia, as Congress inches forward toward approving sweeping, long-awaited upgrades to the nation's infrastructure.
"Not surprisingly, the WVDEP is looking into the variety of new federal funding programs that are coming on board to see which might be viable funding candidates for the program," Fletcher said.