Raymond E. Valdes, director of rates and regulatory affairs for FirstEnergy Service Company, couldn't give definitive answers to key questions during a recent West Virginia Public Service Commission evidentiary hearing.
FirstEnergy subsidiaries Monongahela Power and Potomac Edison asked the commission to approve a $19.5 million annual increase in cost recovery for fuel, purchased power and transmission expenses, representing a 1.5% hike in total rates.
Asked under cross-examination whether a $55.6 million under-recovery of fuel costs from July to October threatening a greater burden for ratepayers would get worse, Valdes wouldn't make a prediction.
"I am concerned about it," Valdes said. "I don't have anticipation one way or the other."
Pressed by consumer advocate groups about the companies' lack of energy efficiency programs in West Virginia, Valdes had replied in written testimony last month the companies would "respond accordingly if such conditions warrant an EE [energy efficiency] plan proposal."
But Valdes said on the stand he wasn't aware the state had enacted an energy efficiency program in March for state buildings, some in Mon Power's service territory. Asked whether he was familiar with energy efficiency resources, Valdes said he didn't "know how to answer."
Cassandra McRae, a lawyer for West Virginia Citizen Action Group, Solar United Neighbors, and Energy Efficient West Virginia, wanted to know whether energy efficiency resources would be an option if they were shown to be the lower-cost alternative.
"Unfortunately, that would require me to speculate," Valdes replied. "We're not a department that does the evaluations, so unfortunately I don't know that."
Written testimony filed in August by another witness for Mon Power and Potomac Edison shed light on numbers behind a power-supply status quo that even the companies involved have admitted is a bad deal for ratepayers.
Power-purchase agreement terms under which the Grant Town Power Plant supplies energy to Mon Power resulted in a $117.13 million loss from 2016 through June, said Robert B. Reeping, manager of regulated commodity sourcing at FirstEnergy.
An 80-megawatt coal-fired plant in Marion County, Grant Town supplies power to Mon Power in a deal that runs through May 2036. The pact was approved under a law crafted in response to a 1970s energy crisis.
The 1978 measure created a new class of electric generating facilities, giving small power producers like the Grant plant the right to sell energy or capacity to utilities.
FirstEnergy spokesman Will Boye said the contract price Mon Power pays for generation output is greater than the price of selling the generation into the market. The difference, Boye noted, is a net cost to customers.
To avoid possible bankruptcy, Grant Town plant owner American Bituminous Power Partners, a limited partnership known as AmBit, partnered with Mon Power to petition the Public Service Commission in 2017 to increase the capacity rate paid to AmBit.
AmBit admitted defaulting from 2013 to 2016 on principal payments supporting revenue bonds issued by the Marion County Commission to support the plant project.
An expert witness for the West Virginia Consumer Advocate Division urged the commission to reject the companies' proposal.
Fuel procurement expert Emily S. Medine said closing Grant Town would result in lower rates for customers and increased generation from other West Virginia utility plants.
The companies' petition failed to account for payments to AmBit and recovered through fuel cost rates significantly exceeding the market price, Medine told the commission.
A key figure in helping shape American energy policy in the past decade was profiting while his constituents paid.
U.S. Sen. Joe Manchin, D-W.Va., owns stock in Enersystems Inc., the Fairmont-based brokerage he founded in 1988 that has supplied most of the waste coal burned at Grant Town in recent years.
Manchin has made $4.35 million since 2012 from stock he owns in Enersystems, according to his U.S. Senate financial disclosures.
He has denied his vested coal interests have influenced his policymaking. But he has declined to divest his holdings, saying his ownership is held in a blind trust and, therefore, avoids a conflict of interest.
Manchin has been a member of the Senate Energy and Natural Resources Committee throughout his 11-year tenure as senator and now chairs the committee. The Marion County native has used his position as a swing vote in the evenly divided Senate to kill a proposed clean energy incentive program opposed by the coal industry and miners. Experts say the program would have benefited West Virginia ratepayers by encouraging utilities to transition more quickly to cleaner and more efficient electricity.
The Public Service Commission approved continued payment of the purchased rate for power bought at Grant Town through October 2035, saying it would result in "just and reasonable" customer rates.
AmBit reported its finances stabilized after it paid off its remaining bank debt in 2019 and spent $3.35 million on plant upgrades, with $1.91 million more in investments planned for 2022.
Now AmBit wants a contract buyout.
AmBit aims to invest the buyout money in what Grant Town Holdings Corp. President Richard J. Halloran acknowledged in testimony filed with the commission are capital-intensive, "high risk" ventures: concrete block manufacturing and cryptocurrency mining.
Halloran said the state Division of Highways granted the company provisional approval earlier this year to use its ash as cement material. The company plans to market ash as a substitute for cement as a component in concrete.
In an initial brief, Grant Town Power Plant asked the commission to direct Mon Power and Potomac Edison to present a buyout proposal to the commission by March 31.
Plant representatives say they don't need the buyout to stay afloat but will have "much, much less capital" to invest without it.
"This will give us less protection against the anti-fossil fuel (coal) sentiment and legislation and taxation, but we will try to fight this battle as hard as possible," Halloran said.
Medine has supported a buyout, but only if the companies can show ratepayer savings with a "high level of confidence."
The West Virginia Energy Users Group, representing large, industrial users, argued the commission should order the companies to negotiate a buyout.
"Ratepayers deserve a solution to Grant Town," the group said.
The fuel cost rate recovery proposed by Mon Power and Potomac Edison would decrease residential customers' monthly bills by an average of 0.2%.
Mon Power representatives have said they and AmBit are far apart in buyout talks.
It's the latest signal from companies still relying on coal-fired power that ratepayers will remain locked in an energy-inefficient, environmentally perilous status quo that disproportionately impacts West Virginia's many low-income FirstEnergy customers.
"Like so much else with West Virginia's coal-dominated electric system, this is a 'no-win' situation for customers," Sean O'Leary, senior researcher at the Johnstown, Pennsylvania-based Ohio River Valley Institute, said in an email.
A 'filthy fuel'
The Grant Town plant annually consumes 550,000 tons of waste coal, low-quality coal mixed with rock, clay and other material.
It's an especially dirty energy source.
The plant emitted more tons of carbon dioxide per kilowatt hour generated than any other coal-fired power plant in West Virginia in 2020, according to U.S. Energy Information Administration data.
"It's such a filthy fuel," said Mike Ewall, founder and executive director of the Energy Justice Network, a national group that mobilizes environmentalists.
Emissions from Grant Town resulted in 18 deaths, eight heart attacks, 169 asthma attacks and 860 work-loss days in 2019, according to an analysis of data from a federal health risk assessment tool derived by the Clean Air Task Force, an environmental group.
Medine testified before the Public Service Commission that waste coal-fired fluidized bed boilers used by small power producers have higher carbon dioxide emissions per kilowatt-hour because such facilities are less efficient than pulverized coal-fired power plants.
Medine opined that higher limestone and ash costs associated with waste coal "more than eliminate any cost advantage of waste coal."
Enersystems supplied more than 460,000 tons of coal to Grant Town last year, according to Energy Information Administration data.
Manchin reported income of $491,949 in stock dividends from Enersystems for 2020.
Manchin's office did not respond to a request for comment. AmBit could not be reached for comment.
"We have a revolving door between polluting industries, or industries in general, and the government," Ewall said.
Manchin opposed the centerpiece of President Joe Biden's climate agenda, a carrot-and-stick approach to getting electricity providers to increase their use of renewable energy. The $150 billion program would have authorized grants for electricity providers that increase clean electricity use by 4% or more annually from 2023 to 2030.
Manchin said utilities were already doing what the federal government would have been paying them to do, but he later argued the measure would have forced an unrealistically rapid transition that would have threatened electric reliability.
"When we do transition, we're going to transition because the market is able to transition with the least interruption to society as we know it," Manchin said.
A report released in September by the independent economics consulting firm Analysis Group found a clean electricity payment program would result in an increase of 7.7 million jobs, a $907 billion economic boost and $154 billion more in increased tax revenues for federal, state and local governments by 2031.
The Rocky Mountain Institute, a clean energy research nonprofit, pegged annual savings for U.S. utilities and customers at $9 billion and a total of more than $429 million in West Virginia if the country reached White House clean energy goals by 2030.
Provisions driving those savings include a production tax credit for carbon-free generation and an investment tax credit for battery storage and transmission over the next 10 years, in addition to low-cost financing.
"We believe that the dollars that Mon Power ratepayers spend for electricity from Grant Town would be better spent by investing in energy efficiency and renewable energy projects," Jim Kotcon, conservation chairman of the West Virginia chapter of the Sierra Club, said in an email.
Energy-inefficient West Virginia
Consumer advocate groups argue that relatively little in such investments from FirstEnergy's subsidiaries would go a long way, minimizing fuel cost volatility while offering sorely needed savings to low-income households.
In a brief filed with the Public Service Commission, the West Virginia Citizen Action Group, Solar United Neighbors and Energy Efficient West Virginia asked the commission to direct Mon Power and Potomac Edison to evaluate the potential for energy efficiency programs and develop a cost-effective portfolio.
The groups also asked the commission to direct the companies to ensure customers easy, timely access to at least three years of their past energy usage data.
Citing federal data, the groups filed testimony from energy consultant Jim Grevatt last month observing that residential Potomac Edison customers in West Virginia used nearly 10% kilowatt-hours more in 2019 than their counterparts in Maryland, where energy efficiency programs had been required since 2008. The result was bill savings of about $95 per year, Grevatt testified.
Grevatt also cited a county-by-county analytical model released in April measuring home energy affordability that reported a "staggering" number of households facing unaffordable home energy burdens in West Virginia.pend
Nearly 56,000 West Virginia households with incomes of less than 50% of the federal poverty level spend 31% of their annual income on home energy bills. An additional 73,000 state households with incomes from 50% to 100% of the federal poverty level spent 17% of their annual income on home energy bills, according to the analysis by the Massachusetts-based Fisher, Sheehan & Colton.
The study concludes that existing sources of energy assistance in West Virginia don't sufficiently address what the group calls the home energy affordability gap.
Grevatt recommended Mon Power and Potomac Edison adopt a low-income weatherization program similar to one offered by Appalachian Power, citing reporting from Appalachian Power that program participants netted average energy savings of 3,500 kilowatt-hours in 2020.
FirstEnergy offers West Virginia customers a tool on the company's website allowing them to analyze their major sources of energy use and identify potential steps to save energy, such as improved weatherization and more energy-efficient lighting, according to Boye.
But FirstEnergy customers in West Virginia don't have access to incentive programs available to the company's ratepayers in other states. Low-income Pennsylvania customers can access appliance rebates, and ratepayers also have options for a residential energy audit program; heating, ventilation and air conditioning rebates; and a financial incentive program for more energy-efficient single-family and multifamily homes.
The nonprofit American Council for an Energy-Efficient Economy ranked West Virginia 48th in its 2020 State Energy Efficiency Scorecard, observing that electric utilities in the state deliver some of the lowest levels of savings of any state in the country.
The nonprofit encouraged the state to adopt policies to incentivize efficient transportation systems, update and encourage local adoption of building energy codes and reduce energy use in state facilities and fleets.
The state Legislature passed legislation in April aiming to reduce energy use in all state buildings to 25% below 2018 levels by 2030 and requiring annual reports to the Legislature on building energy performance compared to similar buildings in similar climates.
The net benefit to the state from the bill would be a 9-to-1 return on investment, according to a state Department of Commerce estimate projecting a five-year project cost of $300,000.
A 2020 American Council for an Energy-Efficient Economy study found low-income, older adult, Black, Hispanic and Native American households all face disproportionately higher energy burdens than the average household. Only four states topped West Virginia in three-year average poverty rates from 2018 to 2020.
FirstEnergy's energy efficiency incentives in other states are part of state commission-approved and mandated programs, Boye noted.
"We continue to encourage the wise use of electricity and evaluate opportunities to offer cost-effective ways for our customers to save energy and money," Boye said.
FirstEnergy has pushed back against consumer advocate groups' proposal for energy efficiency programs.
Public Service Commission Chairman Charlotte Lane questioned the relevance of a line of questioning from McRae, the groups' attorney, on FirstEnergy providing energy use data to customers during the hearing.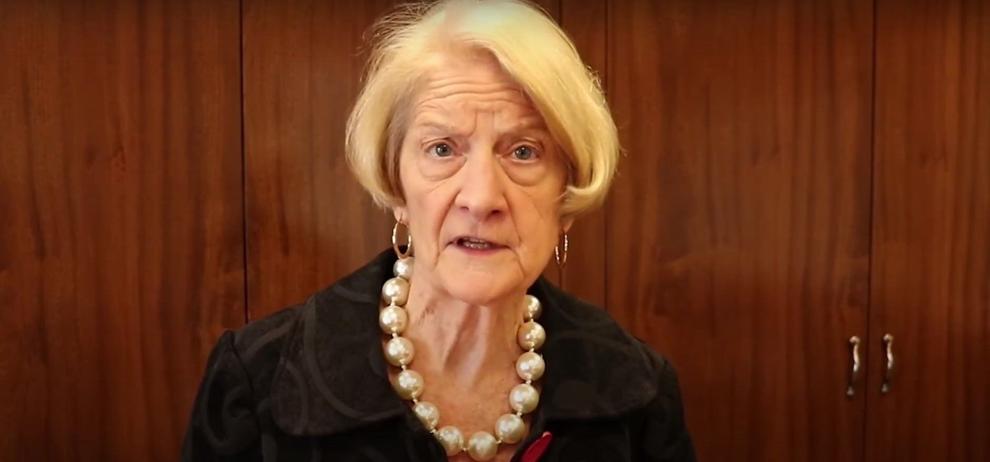 "The relevance, your honor, is that unit costs are known to be volatile," McRae replied. "The impact of those costs can be reduced. There's a couple ways that can happen, through a utility-sponsored program or simply the utilities supporting individuals, private and public efforts to reduce their usage."
Art Hallstrom, a project technical team leader with the West Virginia chapter of the nonprofit American Society of Heating, Refrigerating and Air-Conditioning Engineers, said in written testimony that it can take weeks for customers to get FirstEnergy multiyear monthly use data.
Hallstrom said an on-demand FirstEnergy usage portal providing data in a spreadsheet format widely used by other utilities would speed up the process and help businesses and public buildings eyeing energy-related building improvements.
An October 2020 analysis from the financial advisory firm Lazard estimated the ongoing cost of a new solar energy project is $24 to $32 per megawatt hour, $10 to $16 less per megawatt hour than the cost to operate an existing coal-fired power plant.
With most of the rest of the country moving toward cheaper alternatives for their electricity and greater energy efficiency options, West Virginians face another winter of high home energy and environmental burdens.
"[T]he state's ratepayers absorb the cost," O'Leary said.