Pam Nixon wanted answers.
It was July 2019, two-and-a-half years since federal environmental regulators had classified ethylene oxide as a carcinogen. Union Carbide plants in Institute and South Charleston had emitted more than 865,000 pounds of the chemical since 1987.
The new classification drove U.S. Environmental Protection Agency cancer risk estimates for Kanawha County upward.
An EPA air toxics assessment released in 2018 found six of the 90 census tracts with the highest cancer risk from the flammable, colorless gas were in Kanawha County. The total cancer risk in Kanawha was 366 in 1 million, 10th-highest in the country, and made up largely of the risk from ethylene oxide that composed much of the risk for most tracts across the country.
During a phone call with EPA officials, Nixon pressed the agency.
"Ethylene oxide has been here in the Kanawha Valley for a long time," said Nixon, 69, of South Charleston, a lifelong Kanawha County resident and 15-year former environmental advocate for the West Virginia Department of Environmental Protection. "So what is it that EPA is planning on doing here in the Kanawha Valley and other places that are similar to us?"
Alice Chow, chief of the EPA's regional air quality analysis branch, responded that it was up to individual states as delegated authorities under the federal Clean Air Act to take the lead in working with emitting facilities and added there likely would be public meetings with communities to address cancer risks.
"[T]here's a lot of ground-truthing that needs to be done," Chow said.
Two years later, there are more questions than answers.
Documents the Gazette-Mail obtained from the West Virginia Department of Health and Human Resources and the EPA revealed a department analysis of cancer data that found an area of elevated ethylene oxide-related cancers downwind of the Union Carbide plants but cautioned the data were inconclusive.
The EPA and DEP still are reassessing the cancer risk and haven't held public meetings as urged by the EPA Office of Inspector General.
Instead, the DEP is exploring options for placing ethylene oxide monitors across the Kanawha Valley to determine whether actual exposures are in line with estimates made by EPA modeling, according to Health and Human Services spokeswoman Allison Adler.
In November 2019, Health and Human Services epidemiologist Steven Blankenship shared with then-state health officer Cathy Slemp and other state health officials an analysis of state Cancer Registry data revealing a section of elevated ethylene oxide-related cancers downwind of the Union Carbide facilities.
Blankenship noted that exposure to ethylene oxide has been associated with increases in female breast cancer, leukemia, Hodgkin's and non-Hodgkin's lymphoma.
The analysis was based on a review of cancer data from 1993 – the first year of West Virginia Cancer Registry operations – to 2019.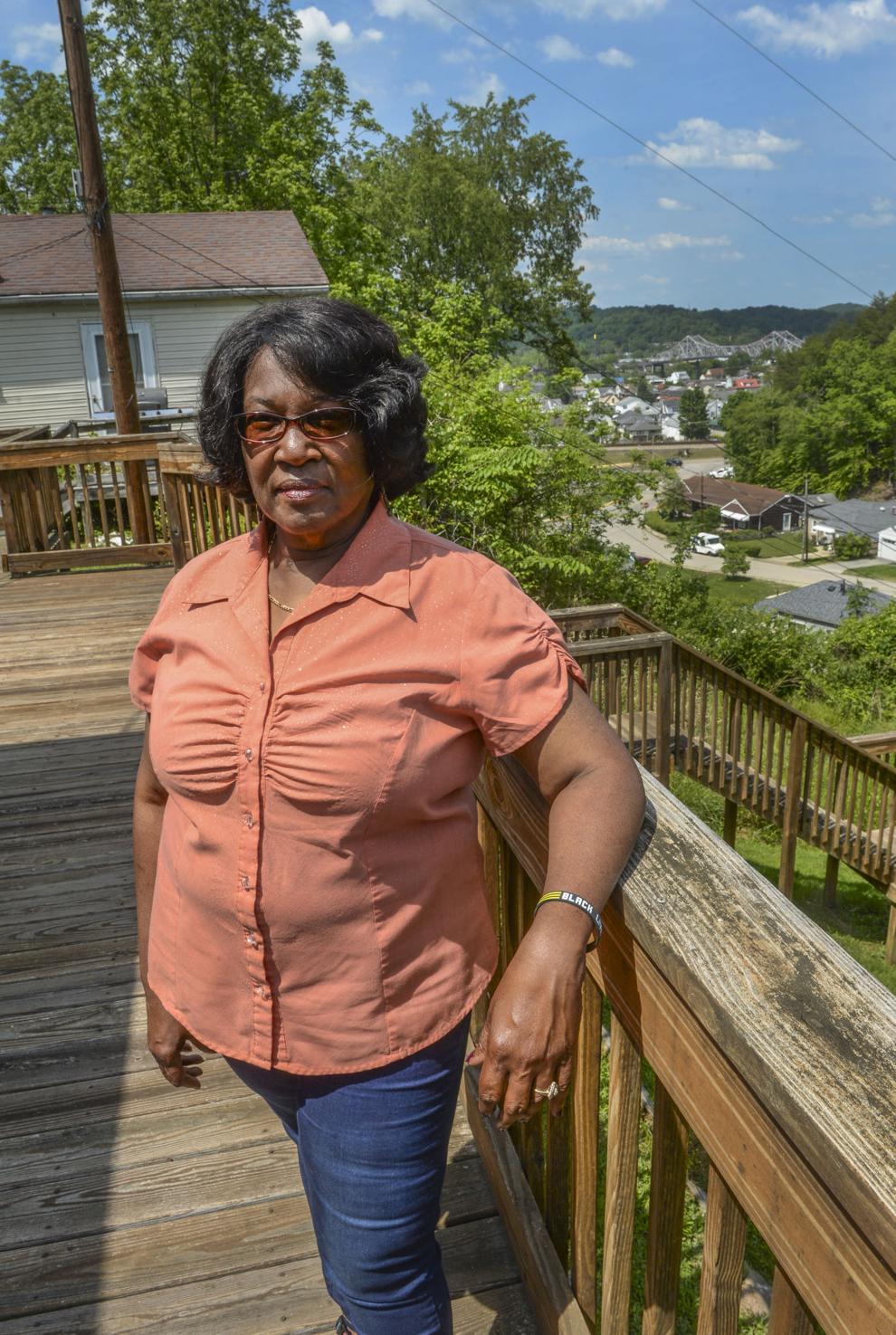 Blankenship presented a map showing a cluster of census tracts east of the area of release with higher rates of ethylene oxide-related cancers.
Blankenship also compared the percentage of cases by primary site by ZIP code for the areas of concern to the remainder of Kanawha County and found nothing stood out in the target area. But Blankenship said major flaws with that approach could skew the results.
"The point is that any estimate used will be wrong, and there is no way of knowing by how much," Blankenship wrote. "The reliability of any rates calculated at the census tract level for these data cannot be defended."
It was not possible to attribute those cancer clusters east of the area of release to ethylene oxide exposure, Blankenship concluded, citing many potential exposures from sources known to exist in what he acknowledged was an area "well-known as 'Chemical Valley.'"
Nevertheless, Blankenship observed that it was reasonable to expect that those who are onsite could encounter the highest levels of exposure and be most vulnerable to any potential effects.
So Blankenship recommended contacting the National Institute for Occupational Safety and Health, which he wrote in a November 2019 email to Slemp "might be willing to investigate cancer incidence among daily onsite workers likely to have relatively high levels of exposure."
"Occupational study would definitely be a more direct way to look at exposure," Slemp replied in an email.
Department of Health and Human Services spokeswoman Jessica Holstein said the agency was not aware of any such study having been conducted.
Kyle Bandlow, a spokesman for Union Carbide's parent company Dow Chemical, declined comment on whether Dow or Union Carbide would welcome another workplace study at the Institute and South Charleston facilities.
Bandlow said in an emailed statement that safety is Union Carbide's number one priority and that the company follows federal Occupational Safety and Health Administration and other regulatory guidelines to protect employees and the communities in which the company operates.
Bandlow cited past studies indicating that ethylene oxide did not increase risk of certain cancers for workers exposed to the chemical, including one that detailed an absence of exposure-related effects for a group of Union Carbide male employees in the Kanawha Valley from 1940 to 1978.
That study published in 1990 acknowledged the capacity for ethylene oxide to cause cell mutations and cancer and called the prediction of human risk to ethylene oxide "problematical."
Other occupational studies have found an increased cancer risk for workers exposed to ethylene oxide on the job.
Two federal class-action lawsuits filed by Kanawha County residents against Union Carbide in 2019 touted the 2014 National Air Toxics Assessment, alleging the company's ethylene oxide emissions exposed residents in Institute and South Charleston to hazardous levels of the chemical for decades.
The still-unresolved lawsuits contend the pollution prompted residents to turn to medical monitoring to mitigate increased cancer risk.
State Cancer Registry data haven't alleviated Nixon's concerns about local cancer impacts of ethylene oxide, which she noted can also damage DNA and toxify the human peripheral nervous system.
"Ethylene oxide impacts other parts of the body," Nixon said. "If they're going to be doing a study, a true study, in trying to find out the true impacts of ethylene oxide impacts, it affects the reproductive system. It's a mutagen. It's a neurotoxin."
The pollutant concentrations used in federal air toxics assessment risk calculations are based on computer model simulations, not actual measurements.
The DEP asked federal regulators for help in coming up with localized data after it suspected the federal air toxics assessment had overestimated the cancer risk at the Union Carbide facilities.
In 2019, the DEP got what acting department spokesman Terry Fletcher said were the most recent and accurate emissions data from the sites so regulators could perform their own dispersion modeling and get a more precise view of potential risks and minimization strategies.
A May EPA Air and Radiation Division document noted the agency had completed risk exposure modeling and that air dispersion modeling from the state Division of Air Quality showed "the risk for populated areas remain high."
In a May email to fellow EPA officials, Chow said the two facilities "still indicate risk" upon revised modeling and the agency was gathering information for the DEP to encourage state environmental regulators to conduct monitoring at the sites.
Fletcher said last month state and federal regulators have discussed the EPA's updated risk assessment and are developing a plan to sample select sites near the facilities. Air sampling results will be compared to the risk assessment, according to Fletcher.
"As long as they would put the air monitors at ground level where people are living," Nixon said. "And it would have to be over a long period of time. Not just a few months."
Nixon knows all too well that onsite air monitoring has been absent or far removed from the scene at key times in Chemical Valley.
She remembers that the only air monitors suitably placed near a unit at the Bayer CropScience facility in Institute to detect toxic chemicals were not operational at the time of an August 2008 explosion there that left two dead and eight treated for possible chemical exposure.
She recalls that the closest ambient air monitoring station was 8 air miles from the Optima Belle chemical plant where an explosion killed one employee and left two others hospitalized in December, causing a fire that burned for two hours after the blast.
The DEP announced two days after the explosion that air monitoring data collected by its Division of Air Quality indicated no federal national ambient air quality standards were exceeded during or in the hours following the explosion, basing that conclusion on data from the monitoring station 8 air miles away.
A Gazette-Mail analysis of facility-reported data published by the EPA found air fugitive emissions have driven an increase in ethylene oxide released at Union Carbide's South Charleston facility over the past decade.
Ethylene oxide releases from Union Carbide's South Charleston facility have risen from 214 pounds in 2009 to 756 in 2019. Ethylene oxide fugitive emissions from the South Charleston facility have risen more than sixfold, from 111 pounds in 2009 to 684 in 2019, even as the facility's air stack emissions declined from 103 to 72 over the same span.
The EPA defines fugitive emissions — typically leaks — as unintended emissions that could not pass through a stack, vent or other opening.
The Institute facility released 9,164 pounds of ethylene oxide from 2015 through 2019, more than most of the 25 high-priority facilities where the EPA has estimated ethylene oxide emissions significantly contribute to elevated estimated cancer risk.
There has been significantly more ethylene oxide stored at the Institute facility — an average daily of more than 5.58 million pounds from 2018 through 2020 — than at the South Charleston plant, where an average of 5,490 pounds was stored daily over the same span.
That's according to required annual Tier II chemical inventory data sheets submitted for the facilities. The data sheets note that ethylene oxide at the Institute site is stored in a below-ground tank and rail cars.
"The monitors would need to run continually and be battery-operated in case there is a malfunction or storm or something in the area that would knock out the electricity so that they would know whether there were any points during that time that the emissions were increased for any unforeseen reason," Nixon said.
Nixon remembers far more than just the air monitoring setups during the Kanawha Valley's chemical catastrophes.
Nixon, who is Black, chairs the NAACP Charleston branch Environmental and Climate Justice Committee and turned to environmental science after experiencing the heavy chemical manufacturing presence in Institute, where she lived from 1978 to 1991.
"[T]hat's when I decided, maybe I needed to learn more about the chemicals that were here in the valley," Nixon said.
Nixon calls Institute an "environmental sacrifice zone," noting the high concentration of Black residents and the historically Black West Virginia State University in the unincorporated community who have been vulnerable to adverse environmental impacts from not only chemical facilities like those operated by Union Carbide, Bayer CropScience and US Methanol but also the nearby Dunbar treatment plant and asphalt- producing company West Virginia Paving.
"Even though there's chemicals all along the valley, in Institute it seems to be concentrated," Nixon said. "After living nearly 70 years on this earth and seeing the inequalities that are occurring in my own backyard, it's difficult for me."
In a May email to an EPA regional director, agency Air & Radiation Division Director Cristina Fernandez said it "would be nice to get some funding" to help in West Virginia.
"Before we talk to the community, we would like to be able to have a plan of what we could offer," Fernandez wrote. "We are not there yet."
But the EPA's lack of public outreach has drawn criticism.
In March 2020, the EPA's Office of Inspector General released a report urging the agency to inform residents who live near facilities with significant ethylene oxide emissions about their elevated estimated cancer risks.
Those facilities included Union Carbide's Institute and South Charleston sites.
The report noted agency plans for potential outreach activities for people living near those facilities in the first half of 2020.
But the EPA delayed outreach because additional information had to be gathered and modeled after the DEP asked for help in coming up with localized data for those two facilities, according to officials.
EPA officials agreed to provide quarterly updates to Nixon and other concerned citizens on ethylene oxide cancer risk assessment efforts in Kanawha County after their July 2019 phone call, but Nixon said that didn't happen.
"[T]hen in 2020, COVID stopped everything," Nixon said.
She said she will keep advocating for fenceline monitoring and emission standards for ethylene oxide to reduce cancer risk. She is wary of any conclusions about ethylene oxide risk in the Chemical Valley that rely on what she sees as cancer data that don't account for limitations to statistical accuracy or environmental justice.
"We need to find out … with ethylene oxide exposure," Nixon says, "just how entrenched is it here."
Editor's note: This story has been updated to include comment from Dow Chemical.