FAYETTEVILLE — John and Linda Stimpson of Norfolk, Virginia, arrived Tuesday at New River Gorge National Park and Preserve, completing a trip from Asheville, North Carolina.
They took a few moments to relax at the Canyon Rim Visitors' Center. The gorge in all its splendor spread before them, but John Stimpson had suspended judgment. "Well, we just got here," he said.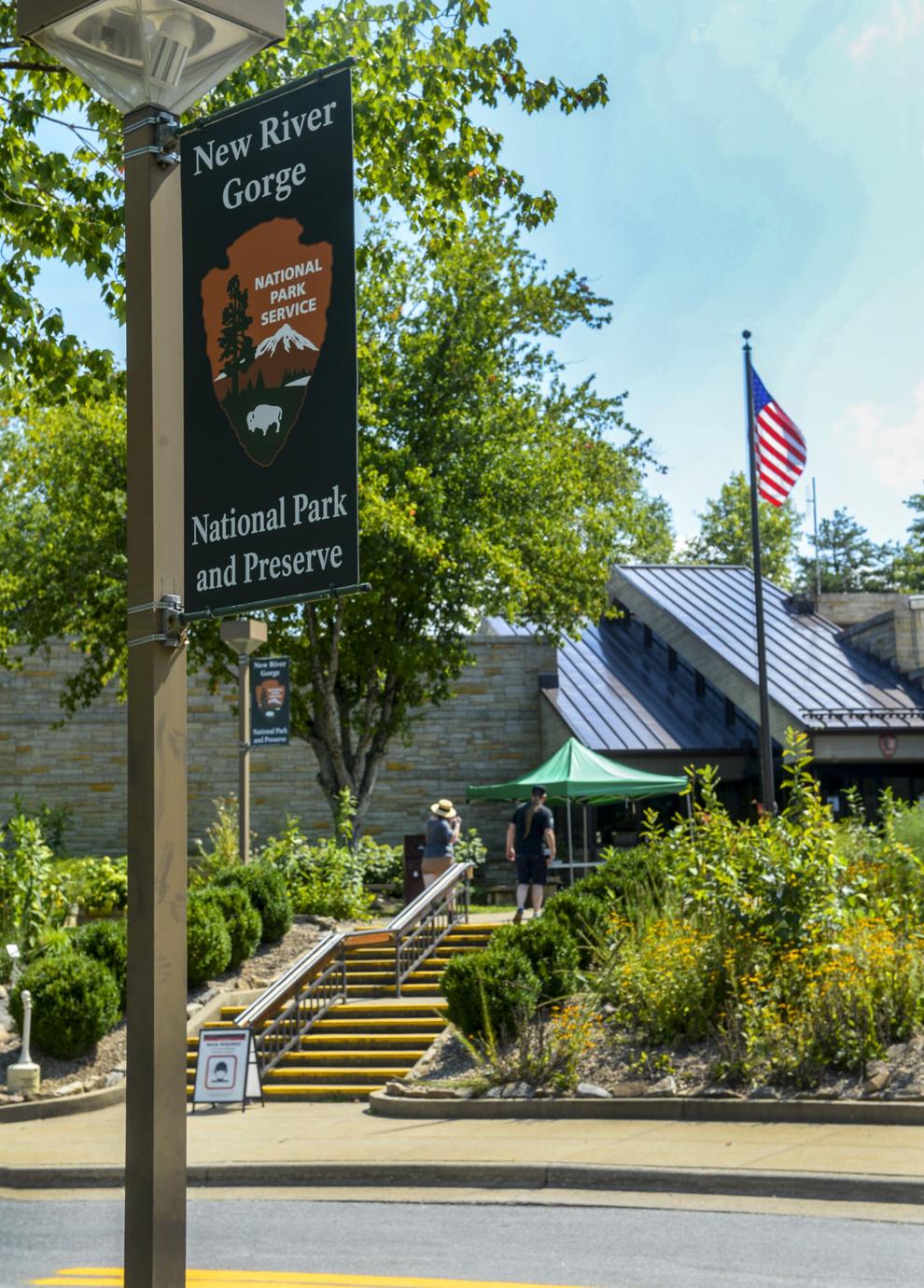 The Stimpsons have visited 58 of 63 national parks. Some are lousy, he proclaimed, reserving particular ire for Indiana Dunes National Park. The dunes are nothing spectacular, he stressed, and got no more impressive when the place transitioned from a state to national park.
"This one has to be better than that," he said.
By all accounts, New River visitors – spending the first summer in the park since its national park designation in December 2020 — have been easier to please than Stimpson was in Indiana. The summer is in the books and all is well. People had a good time. Word of mouth spread. New River will remain a national park. And that is key.
"This is probably the busiest summer anybody can remember having here," said Dave Bieri, the park's district supervisor for interpretation. "Last year, all over the country, there were lots of people out on trails, lots of people outdoors. It just sort of carried over. Now they're coming for New River Gorge National Park."
Established in 1978 as a national river, the protected park area stretches 53 miles from Sandstone Falls near Hinton to adjacent Hawks Nest State Park near Ansted.
Bieri said it's well known many people are plain old national park junkies, such as the Stimpsons. Plenty of New River visitors showed up with national park stickers and such.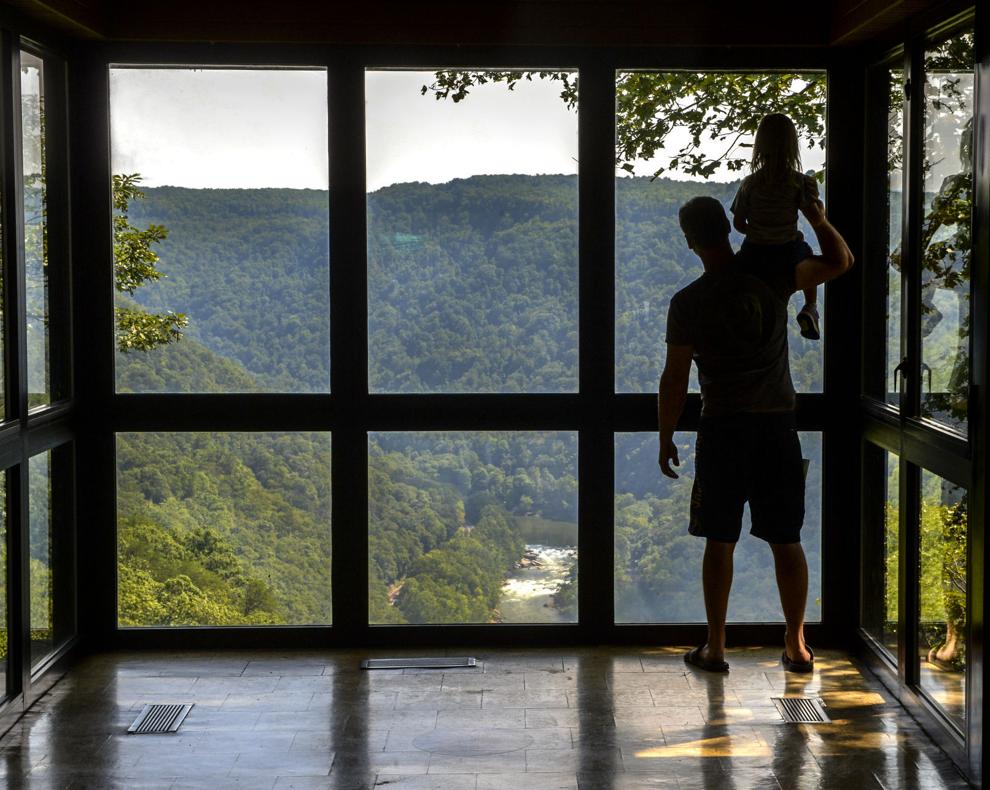 Seeds of 2021's success were sewn in the disaster of 2020. Afraid to get near each other last summer, outdoor types took to the outdoors. Regardless of whether another major COVID surge looms, at least the new park got in a season of relative normalcy.
Campgrounds were often full, forcing visitors to find other places to land. Some did it "back country" style, with heavy backpacks. Before, mostly locals took advantage of the campground accommodations, with hardly a need to reserve a spot.
The Chatterjee family of Boston had a great time. They did not complain about staying in Gauley Bridge, about 15 miles away. They didn't complain about anything. Prateep Chatterjee, father to 12-year-old Aritro and husband to Rita, was already familiar with Sandstone Falls. As a student at Virginia Tech, Prateep and friends periodically took road trips to Sandstone. Fond memories remain.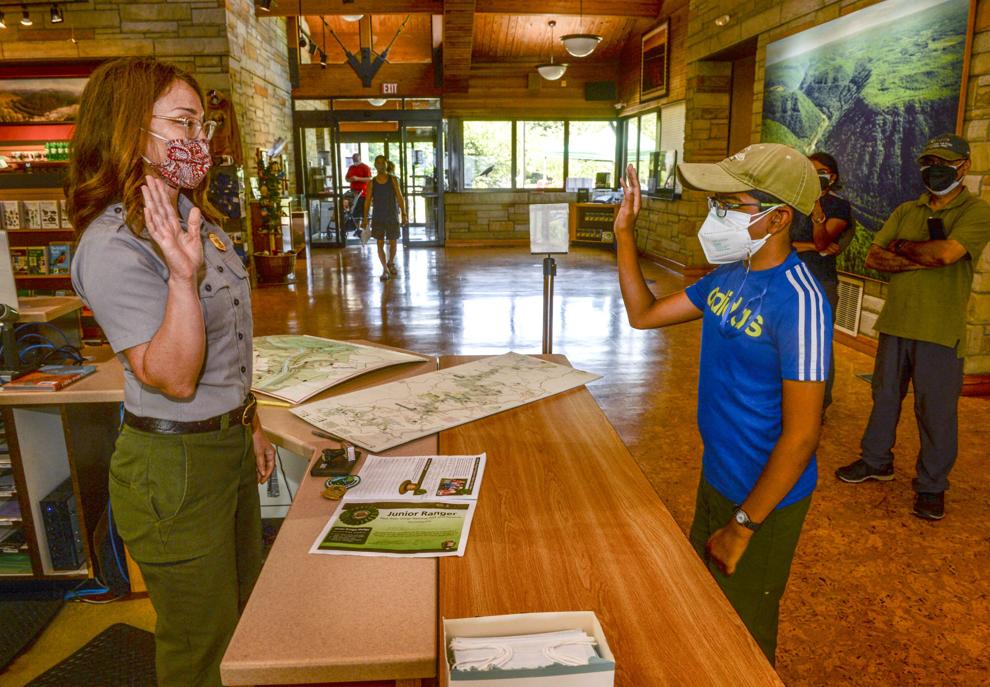 At New River, the family had done a lot of kayaking and hiking during their first three days. Aritro acquired a new kayak. They had not been whitewater rafting. On the food front, Fayetteville's flagship Pies and Pints earned high marks, as did an Oak Hill ice cream shop whose name the family couldn't remember.
"I've really enjoyed the hiking," Aritro said. "Such vistas. And kayaking on the New."
New River's designation benefits not just it, but, as evidenced by the Chatterjee's choice of lodging, surrounding communities. The postcard town of Fayetteville is an obvious beneficiary. It is one of a handful towns connected by busy U.S. 19.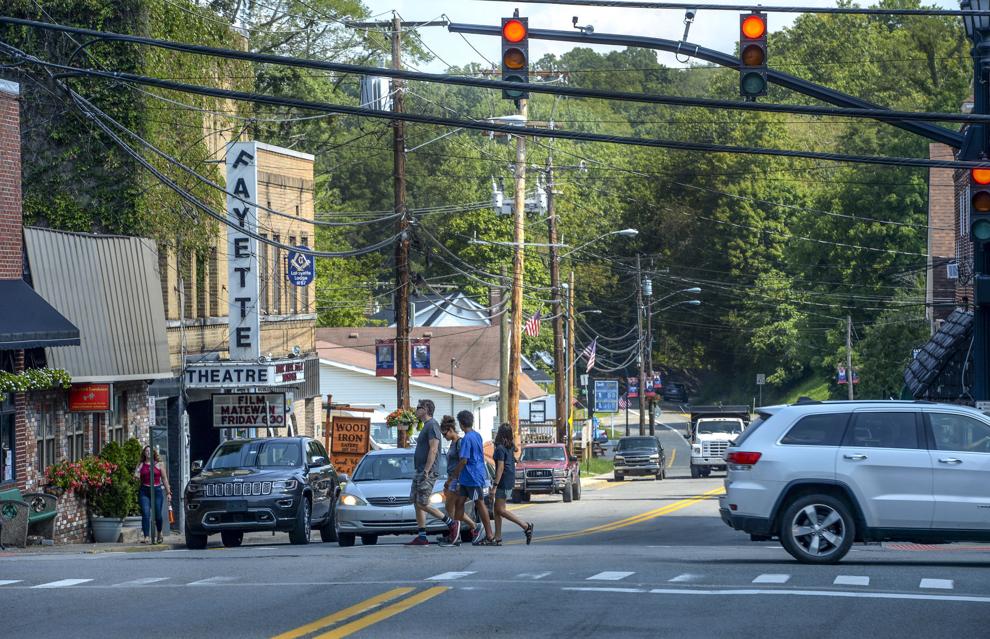 That aspect makes New River unique, said Bieri, who came to West Virginia from Guadalupe Mountains National Park in Texas, 55 miles from Carlsbad, New Mexico, and 110 miles from El Paso, Texas. "It's in the middle of nowhere," he said of the Texas park.
Despite West Virginia's role as an overwhelmingly rural state, one of its two national parks — Harpers Ferry National Historical Park is the other — is situated amid relative hustle and bustle. The road generates a certain amount of litter, which is the only complaint Bieri has heard about New River. He can't move the road.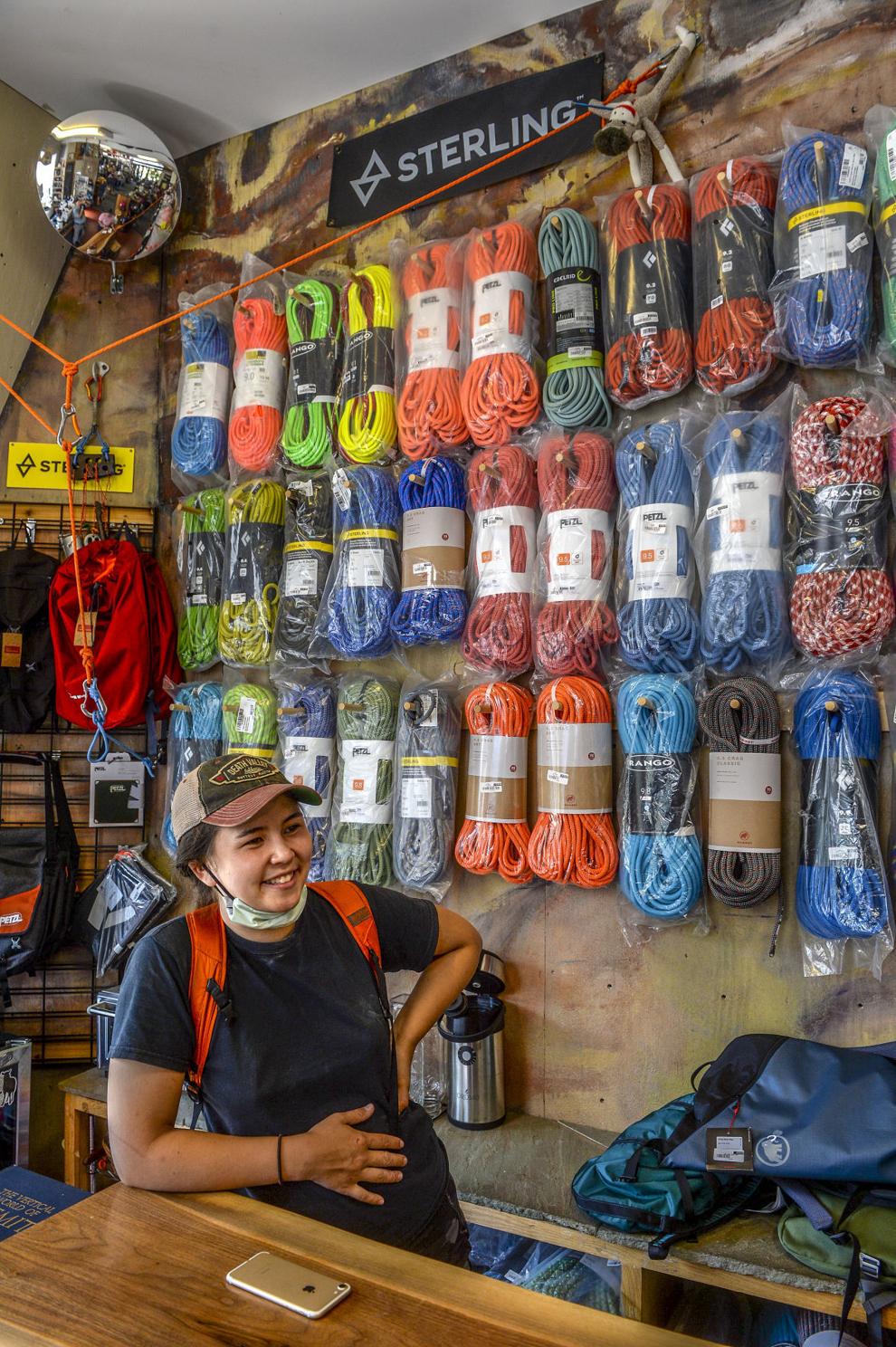 "Things have gone as well as they could have this year," Bieri said. "We've noticed an increase in numbers but not incidents. This is what a lot of people do. They come to national parks, plan their vacations around them."
Bieri cited park website figures that show 9,000 site visits in February 2020 compared to 80,000 visits in February 2021, after the renaming.
Avery Park, 20, of San Francisco, is not necessarily a national park disciple. She wasn't fully aware New River had gained the designation. But she knew plenty about the gorge. It is one of the East Coast's premier climbing sites. She and friends were close to wrapping up a week at the park.
She talked while she browsed at Water Stone Outdoors in downtown Fayetteville.
"It's been nice, maybe not as crowded as I thought it might be," she said. 'The climbing's a little spicy, a little tricky. People here have been super friendly, though they're not all from here."
Park said she lived in New York before San Francisco. "It's kind of nice to step away from all that."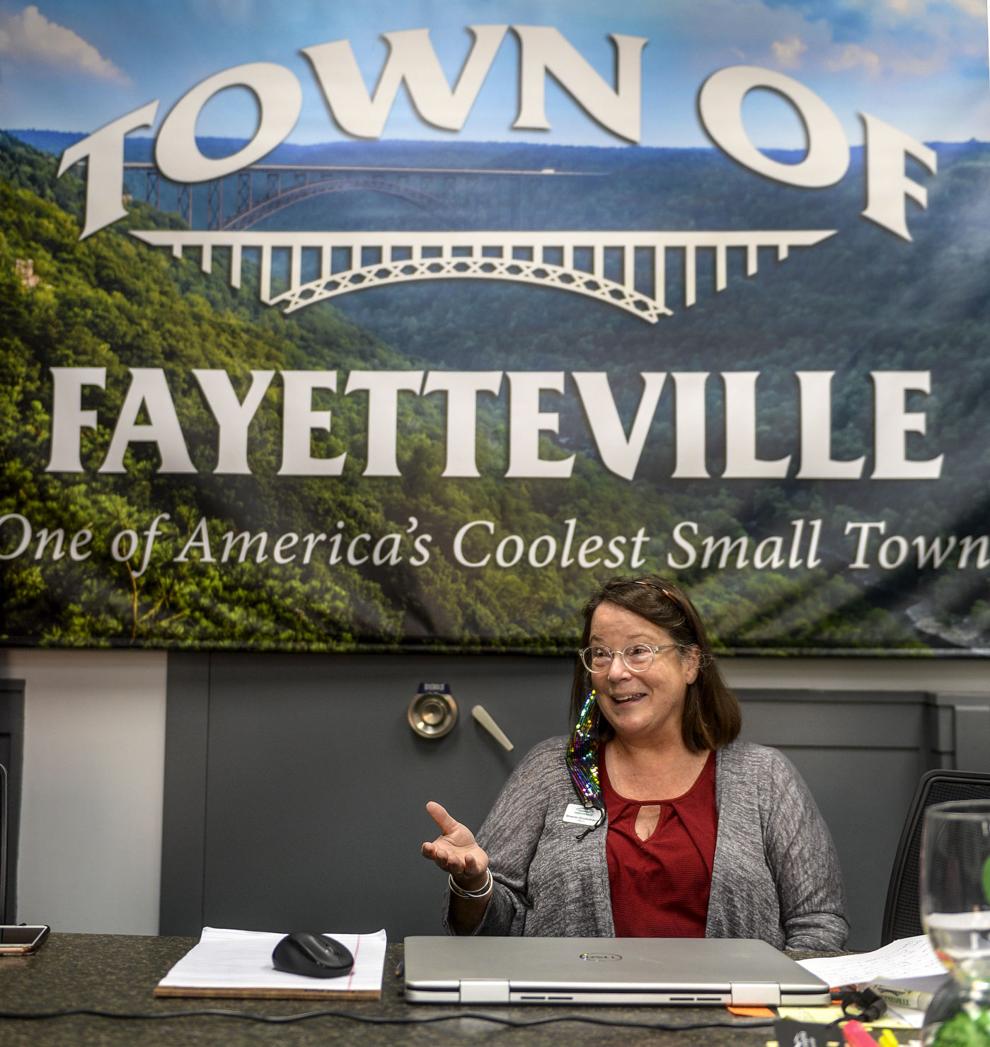 Fayetteville Mayor Sharon Cruickshank said the future is bright for the park. She spoke casually of the need for better signage and more parking. Country roads also require a learning curve but all the other ingredients are there, she said.
"Some roadways are probably better left to people familiar with one-lane roads," she said, smiling. "But our people are very friendly. People remember that a lot, that West Virginia hospitality we're known for and always have been."