An element with toxic effects for West Virginia's aquatic life is being transferred to food chains on land in proportion to the extent of coal mining nearby.
"The more mining, the more selenium entering the streams, the more selenium is getting into the food chain," said Jacqueline Gerson, a postdoctoral researcher in ecology at the University of California at Berkeley. "There's no doubt that mining is the cause."
Gerson coauthored a study showing evidence of the transfers behind adult insects and spiders with among the highest body selenium concentrations ever measured.
"That's really important because it suggests that if the selenium is in the water and now it's getting out of the water via bugs, any animal in the terrestrial system that eats these bugs is then also going to be getting higher selenium concentrations," Gerson said. "So it's not just the fish in the water that we're concerned about."
Published in Environmental Science & Technology, the study focused on mined streams in the Mud River basin of Lincoln County, a watershed that drains the Hobet Mine – one of the largest surface mines in central Appalachia before it shuttered in 2015.
Ecologists and environmentalists long have been keenly aware that selenium accumulation in larval aquatic insects and fish from mine-impacted streams eats away at the biodiversity of central Appalachian waters.
But Gerson's study showing selenium exposure in land habitats has human health implications.
Selenium is an essential mineral that is critical to human health in small amounts, helping prevent damage to cells and aiding heart and thyroid health.
There's only a "modest difference" between selenium consumption levels thought to promote human health and those linked to acute or chronic effects, according to an International Joint Commission report on selenium.
Toxic human exposure may occur when selenium levels build up in ecosystems via leaching from mining waste into aquatic systems and emissions from burning coal or other industrial activities, the report observed.
West Virginia's risk of toxic exposure to selenium from industrial activity is the highest in the country.
Forty-one of the 50 industrial point sources with effluent limit exceedances that have discharged the most selenium so far in 2021 are in West Virginia, according to a Gazette-Mail review of U.S. Environmental Protection Agency data.
Those include only sources that discharge to impaired waterbodies and release pollutants like selenium potentially contributing to waterbody impairment.
Two of every three of those industrial point sources are mines.
The potential toxicity of the highest selenium-discharging industrial point sources nationwide has increased in the past decade. Seven of the 10 highest point sources are in West Virginia. As of earlier this month, the top 10 had discharged more than 1,000 total toxic-weighted pounds equivalent of selenium this year. That is a more than 11% increase over the annual total from a decade earlier.
Toxic-weighted pounds equivalent measure how the potential toxic nature of one pollutant compares with another pollutant.
Gerson observed that contamination from mountaintop removal and other types of mining will last for decades, making aquatic organisms potential selenium transport vectors for the foreseeable future.
"[T]he importance of stopping mining earlier rather than later is we're just going to keep seeing this cumulative effect," Gerson said.
The West Virginia Department of Environmental Protection has denied just 1.57% of mining permit applications it has received since the start of 2016, DEP acting spokesman Terry Fletcher said in August. The agency approved 7,035 mining permit applications during that span, Fletcher said.
The high concentration of selenium throughout West Virginia watersheds means greater peril throughout the state's food chains.
West Virginia stream restoration advocates are frustrated by what they say has been inadequate protection against selenium from state environmental regulators.
Selenium is especially costly to treat in industrial wastewater. That doesn't bode well given that the coal industry's decline is draining mine operators of money to address selenium and adding to the expected financial strain on West Virginia mine cleanup funds already nearing insolvency.
"[D]o we as West Virginians want to accept the damages to the health of our ecosystem in exchange for allowing the coal industry not to pay the full price for all of its pollution?" said Derek Teaney, deputy director of the Lewisburg-based nonprofit environmental law group Appalachian Mountain Advocates.
Selenium in West Virginia by the numbers
Five West Virginia industrial point sources with high selenium discharges were also in significant noncompliance with the federal Clean Water Act in at least 10 of the past 12 quarters through June, according to EPA data.
Significant noncompliance is the most serious level of violation noted in EPA databases, indicating the violation might pose a more severe level of environmental concern.
FirstEnergy Corp.'s Fort Martin Power Station in Maidsville exceeded its pH limit earlier this year on the permit with the high selenium discharge total, but it has not been found to be in significant noncompliance on any of its permits under the Clean Water Act in at least the past three years, according to EPA data.
The coal-fired power station discharges into the Monongahela River watershed.
Fort Martin uses a chemical precipitation wastewater treatment system that reduces the discharge of some chemical forms of selenium, FirstEnergy spokesman Will Boye said.
The company plans to file a compliance plan for abiding by federal effluent guideline regulations later this year that will include the installation of more advanced treatment, such as bioreactors, to reduce remaining selenium discharges at Fort Martin to "very low levels," Boye said.
Because the Monongahela River flows north, the Fort Martin Power Station is located outside the Morgantown Utility Board's watershed, utility spokesman Chris Dale said. That board serves most of the roughly 100,000 residents in the Monongalia County area.
Others among West Virginia's highest selenium-discharging industrial point sources are mine sites: Mettiki Coal's E-Mine in Davis, ERP Environmental Fund's Ruffner Mine in Yolyn, Lexington Coal Company's Surface Mine No. 2 in Baisden, ERP Environmental's Hobet Mining LLC in Danville and Lexington Coal Company's Surface Mine No. 10 and Premium Energy No. 3 Surface Mine in Wharncliffe.
The coal companies could not be reached for comment.
Those six mine sites have combined to discharge more than 300 total toxic-weighted pounds equivalent of selenium so far in 2021 and are regularly in significant noncompliance with their permits under the Clean Water Act, according to EPA data.
The DEP fined Lexington Coal Company $125,000 earlier this year for exceeding water pollution limits at 15 different sites across five southern coalfield counties from 2018 through 2020.
The agency required the company to immediately comply with selenium pollution limits at the Premium Energy No. 3 Surface Mine and Surface Mine No. 2. Lexington has set up a payment plan, with the total due by May 2022 and $35,000 paid as of earlier this month, according to Fletcher.
Mettiki Coal had not made the DEP's enforcement list, Fletcher said, though he added other permits for the highest selenium polluters are being reviewed for potential enforcement actions. Fletcher said the agency does not release details regarding potential enforcement actions.
State environmental regulators follow EPA guidance in analyzing permits with more than two significant noncompliance determinations in a six-month period, Fletcher said. Then they rank the 10 permits with the greatest number of determinations and take civil or administrative action.
Potential selenium toxicity is growing more pervasive.
The top 10 polluters have combined to discharge more than 150 toxic-weighted pounds equivalent over their limit in 2021, up from the less than 100 that 2011's top 10 polluters discharged that year.
Fletcher said the DEP does not use the toxic-weighted pound equivalent metric but determines whether a water quality-based effluent limit is required in a permit through a "reasonable potential analysis process."
Enforcement under scrutiny
Stream restoration advocates say environmental regulators often have failed in the past decade-plus to meaningfully punish selenium polluters, offering prolonged compliance schedules and minimal fines.
Teaney recalled that it has been "fairly common" for the DEP to seek enforcement action against selenium polluters that was less stringent than what environmental groups were pursuing in private suits permitted under the Clean Water Act.
The Clean Water Act bars private suits against alleged water pollution permit violators if a state or other administrator is "diligently prosecuting" civil or criminal action against them. A similar legal standard holds that governmental enforcement action filed after a private suit will moot the suit unless the plaintiff can prove there is a realistic prospect the violations it alleges will continue despite government enforcement.
Federal courts have found environmental regulators did not meet those standards in some key cases amid rising selenium levels in the state.
In a case environmental groups brought against Hobet Mining, a federal judge ruled in 2010 that the DEP had not diligently prosecuted Hobet.
District Judge Robert C. Chambers found the DEP failed to include selenium limits in a 2007 permit despite the agency's awareness of a "selenium problem" in the Mud River watershed. He also determined the agency did not act to address the company's selenium limit violations until the company itself moved to add a water pollution permit. The DEP also approved an agreement with Hobet that did little to address selenium concerns.
"Many times, we were able to show that DEP's enforcement wasn't adequate to result in compliance," Teaney said.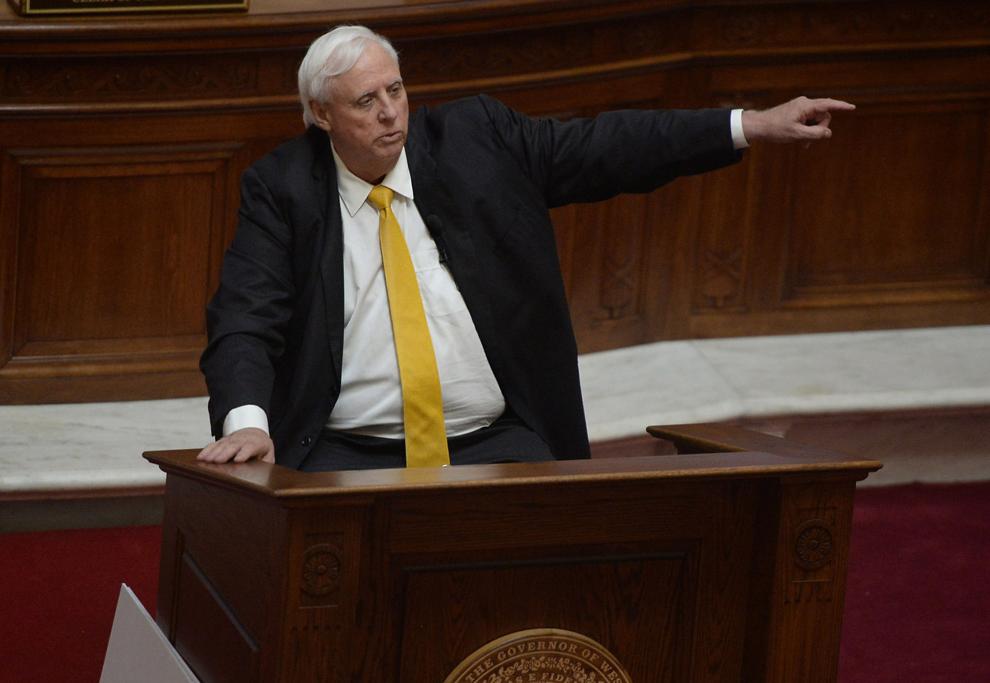 In a case that environmental groups brought against Gov. Jim Justice's Bluestone Coal Corporation over selenium limit violations at the Red Fox Surface Mine in McDowell County, a judge ruled Bluestone's consistent selenium permit noncompliance made it evident that a consent agreement between another one of the governor's coal companies and the EPA did not remove an economic incentive to violate permit limits.
Judge David A. Faber therefore rejected a request from Bluestone to dismiss the lawsuit. The judge also noted Bluestone had reported paying no stipulated penalties for 31 violations of selenium limits at outlets focused on by the environmental groups in their lawsuit.
Environmental advocates also have expressed concern the state's list of impaired streams has not been updated since 2016.
"A delay in listing directly translates to a delay in recovery," West Virginia Rivers Coalition staff scientist Autumn Crowe said in an email.
When asked about the delay, Fletcher observed the EPA did not approve the DEP's list of impaired streams until 2019 and said the DEP expects to have updated lists completed by the end of 2021.
The DEP submitted the 2016 list of impaired streams to the EPA in 2018 after taking public comment on it the previous year.
Fletcher said that the DEP does not expect the number of impaired waterways to increase.
Crowe contends that if the DEP used an EPA-recommended method in assessing a stream's biological health, the list of impaired streams would likely grow.
In its 2010 approval of the West Virginia Stream Condition Index, an evaluation tool the DEP has used since 2002 to evaluate whether streams are meeting water quality standards, the EPA said it expected the DEP to move to a different method for its 2012 list of impaired streams.
In its approval of the DEP's 2016 impaired waters list, the EPA noted the DEP had again declined to use the federally recommended bioassessment tool to create the list. But the EPA green-lighted the list, observing that "states may exercise some technical discretion" in how to use data.
The DEP had expressed reservations over using the EPA's recommended method.
Fletcher said the DEP is evaluating converting a proposed rule for assessing water criteria in wadeable streams that the Rivers Coalition and other West Virginia environmental groups oppose in part for the rule's reliance on family-level bioassessment into an internal policy for the agency.
"It's a frustrating pattern we've seen from the DEP over the last decade to have so many unhealthy streams continue to be willfully ignored," Crowe said.
Heavy cleanup costs
Treating selenium in industrial wastewater can be challenging for engineers and plant operators due to low concentrations and discharge limits and the element's complex chemical nature, according to a 2018 study.
A 2020 paper prepared by environmental consultants and engineers for an industry selenium work group found selenium treatment technologies "have not reached full maturity" and still should be considered developmental.
The report was prepared for the North American Metals Council, a metal producer industry nonprofit group, and found capital costs are highly variable and mainly driven by site-specific factors.
As more coal operators near bankruptcy with their industry in decline, the high costs of selenium cleanup could fall to taxpayers.
A June state audit report warned that DEP mine cleanup funds are nearing insolvency.
The Post Audit Division report found the department has failed to comply with state and federal law in reclamation program oversight, resulting in missed opportunities to financially shore up a program that will need hundreds of millions of dollars to reclaim permit sites under federal regulations.
State special reclamation funds provide funding for mine cleanup when a coal company forfeits its coal mining permit. Forfeiture happens when a mining company no longer can fulfill its reclamation duties due to bankruptcy or some other inability to meet DEP requirements.
The balance of state special reclamation funds as of March 1 was about $190 million, less than 40% of the projected 20-year liability, the audit noted.
The Post Audit Division report estimated that bonds cover just 10% of actual costs. Auditors called on the state Legislature to commission a study to evaluate the state reclamation program, something lawmakers have yet to do.
In March 2020, the department sued in Kanawha County Circuit Court to appoint a special receiver to assume the responsibilities of ERP Environmental, a company that acquired more than 100 mining permits following Patriot Coal Corp.'s bankruptcy in 2015.
ERP laid off all its employees in March 2020 and ceased operations, according to the department's motion.
The agency said in its circuit court lawsuit that the state Special Reclamation Fund would assume responsibility for reclaiming and remediating all of ERP's mining sites, the environmental groups' complaint says. That could potentially "overwhelm the fund both financially and administratively," with many of ERP's sites "expected to begin to threaten imminent and identifiable harm to the environment and the public health and safety," according to the complaint.
Indemnity National Insurance Co., which issued about $125 million in surety bonds backing ERP's obligations under its mining permits, agreed to provide $1 million in funding to Doss Special Receiver LLC to fund its operations for an initial period of 90 days, leaving a $114- to $229-million deficit between reclamation costs and available money, depending on the department's ability to collect ERP's bonds.
Just one forfeiture could leave the state's mine cleanup funds insolvent, the audit found. The risk increases if one or more surety companies fail to pay bond obligations to the DEP.
The Ruffner Mine and Hobet Mining sites that discharge high levels of selenium are under ERP special receiver control, according to Fletcher.
"Industries generally should not externalize the cost of their operations, like [for] putting pollution out into the world that can be controlled," Teaney said.
Problem and solution
Teaney said that since he joined Appalachian Mountain Advocates in 2006, understanding of selenium's pollution of state waters has grown.
"We probably have a more robust data set about how it's affecting aquatic life in West Virginia than we did 15 years ago," Teaney said. "More mines are looking for it."
Teaney said he doesn't know the state is much better off.
"It's still a problem that the state needs to get a handle on," Teaney said.
"The important thing to remember is how many streams are being impacted by mining, and how many more continue to be impacted every single day with increasing amounts," Gerson said.
Gerson warned that the difficulty of remediating streams increases over time.
"The best solution is to reduce the impacts that are happening to them now," Gerson said.