In December, Appalachian Power filed an energy resource plan encompassing a 10-year forecast period with West Virginia utility regulators.
The company didn't predict becoming enveloped in the center of the political universe in year one. But 10 months later, the coal-fired electric generation that is still keeping the lights on in the Mountain State has attracted an international spotlight of its very own.
In the December plan, Appalachian Power forecast that coal will compose 40% of its energy mix in 2030 — the same percentage as in 2021.
Coinciding with that filing with the state Public Service Commission was the company's request for the agency to approve $317 million in cost recovery for federally required environmental upgrades. Those improvements would allow the John Amos coal-fired power plant in Putnam County, the Mitchell coal-fired plant in Marshall County and the Mountaineer coal-fired plant in Mason County to operate until the end of their planned lifespans in 2040.
Appalachian Power and fellow American Electric Power subsidiary Wheeling Power were neutral on what the commission should do with the Mitchell facility, noting that replacing a portion of retired Mitchell capacity with a portion of Appalachian Power's excess capacity in 2028 would result in savings to West Virginia customers of approximately $27 million annually from 2029 to 2040.
Ten months later, West Virginia ratepayers are on the hook for cost recovery for all three plants to operate until the end of their planned lifespans in 2040. State customers picked up a burden of nearly $22 million per year from Virginia and Kentucky customers to pay for the plant upgrades after those states rejected some of the improvements as uneconomic.
Since December, the companies' cost estimate for environmental upgrades at all three plants climbed to $448.3 million, a figure they say is subject to further change.
Kentucky and Virginia ratepayers will still pay their share of covering the cost of upgrades to comply with federal guidelines for coal combustion residuals, which their states' utility regulators approved.
But the Public Service Commission's order earlier this month approving an additional cost burden for West Virginia customers is the latest in a long line of the agency's decisions that have angered clean energy proponents and set up the state's power generation to remain an anachronism for years to come.
The move dovetails with the resolve of U.S. Joe Manchin, D-W.Va., to block what climate advocates say was the policy in President Joe Biden's agenda most desperately needed to fend off the worst effects of a global climate crisis that West Virginia's topographical and political landscapes make the state especially vulnerable to suffering.
"[T]he cleaner air, the reduced environmental impacts, all the jobs we're giving up … it's really shameful that we're walking away from that," said James Van Nostrand, director of the West Virginia University College of Law's Center for Energy and Sustainable Development.
Paying far more for power
Coal accounted for just 23% of the nation's net electricity generation in 2019, according to the U.S. Energy Information Administration.
But in West Virginia, coal-fired electric power plants accounted for 91% of the state's electricity net generation.
West Virginia's been separating itself from the pack in another related category.
In 2005, West Virginia had the lowest average residential electricity retail price in the nation, according to federal data. By 2020, West Virginia wasn't even among the lowest third of states in that category.
West Virginia ratepayers endured a 90% increase in average residential electricity retail price nationwide over that span. Only Michigan had a greater increase by percentage.
State clean energy and ratepayer advocates see a direct link between its reliance on coal-fired generation and sharply rising electricity rates.
The Public Service Commission contended its decision is the most affordable option for state ratepayers, citing American Electric Power testimony indicating Appalachian Power would have to pay from $3.1 billion to $3.5 billion for replacement capacity at the Amos and Mountaineer plants, of which $1.3 billion to $1.4 billion would be allocated to West Virginia customers.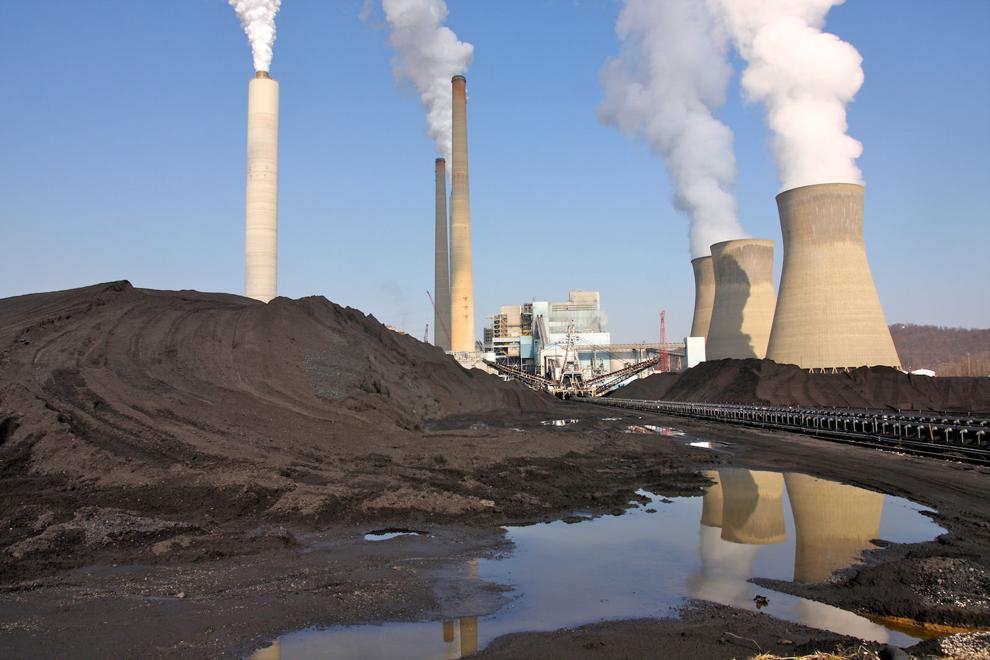 The total replacement costs for West Virginia customers if the plants were retired would be between $1.9 billion and $2.3 billion, the commission noted.
But opponents of the decision questioned the commission's economic reasoning, fearing that state customers will pay for far more capacity than they need.
The average monthly residential bill (as measured by the residential rate for 1,000 kilowatt-hours) for AEP's West Virginia utilities escalated from $55.28 in 2006 to $138.57 in 2021 — an increase of 150% over 15 years.
"West Virginians are paying [a price] because of their leaders' efforts to defend coal and gas against market forces and a world increasingly and justifiably concerned about climate change," Sean O'Leary, a senior researcher for the Ohio River Valley Institute, a nonprofit think tank, said in an email.
Carbon capture outlook
Politicians representing constituencies like West Virginia — Manchin most prominent among them as Senate Energy and Natural Resources Committee chairman — have embraced developing carbon capture, use and storage technologies as a way to keep coal in the energy mix.
Public Service Commission Chairman Charlotte Lane wants carbon capture technology, as well.
Lane said in emailed responses provided by commission spokeswoman Susan Small that she met with Manchin last month to ask him to support federal funding for installing carbon capture technology at the Mountaineer plant.
Such technology takes carbon dioxide emissions from sources such as coal-fired power plants and reuses the carbon dioxide to create products or store it permanently underground.
Manchin was supportive of federal funding for carbon capture at the Mountaineer plant, but did not specify an amount, according to Lane.
"Federal funding could be very helpful in bringing carbon capture to the Mountaineer plant," Lane said.
Lane and Manchin met at the state Chamber of Commerce's 2021 annual meeting and business summit at The Greenbrier resort on Sept. 1, according to Appalachian Power spokesman Phil Moye, who said Appalachian Power president and chief operating officer Chris Beam was also present.
Moye said in an email there was no resolution on earmarking federal dollars for carbon capture technology, which Beam testified was an uneconomic option during a Public Service Commission evidentiary hearing in June on the request to approve the plant upgrades.
Carbon capture technology "has not progressed in a substantial way" since the Mountaineer plant was the site of a carbon capture project from 2009 to 2011, Moye noted.
Carbon capture technology has not been proven at commercial scale.
Manchin's office did not comment on the meeting with Public Service Commission and Appalachian Power representatives other than to highlight his bipartisan Energy Infrastructure Act, which served as legislative text for key portions of the bipartisan infrastructure bill that passed the Senate in August. The bill would authorize more than $12 billion for carbon capture technologies.
The International Energy Agency last year said carbon capture, use and storage technologies are the only group of technologies that contributes to reducing emissions in key sectors directly, and to removing carbon dioxide from the atmosphere to balance the emissions that are hardest to prevent.
But clean energy advocates are divided on carbon capture technologies.
The Ohio River Valley Institute released a report earlier this month arguing that carbon capture, use and sequestration technology would heavily burden taxpayers and block renewable resource development.
Coauthored by O'Leary, the report forecast that West Virginians would see an estimated nation-high 63% annual electricity bill hike or pay more in federal tax dollars if carbon capture technology was deployed at current costs and at the current share of electricity generated from coal and natural gas.
A briefing document that Public Service Commission General Counsel Jessica Lane indicated was discussed at the meeting between Lane and Manchin indicates that the carbon capture project that American Electric Power initiated at the Mountaineer plant in 2009 treated the slipstream from the equivalent of about 30 megawatts of the 1,300-megawatt plant.
The briefing document was originally obtained via a Freedom of Information Act request by the Energy and Policy Institute, a utility watchdog group that supports a transition to clean energy.
The document indicates a larger carbon capture demonstration project that American Electric Power planned to upgrade to treat an equivalent of 235 megawatts — or about 20% of the plant capacity — had an estimated cost of $700 million before its 2011 cancellation, with roughly one-half funded by the U.S. Department of Energy.
The same level of carbon capture for 235 megawatts today would likely cost around $850 million to $1 billion to construct, per the document.
Carbon dioxide emissions at the Mountaineer facility increased 34.3% from 2013 to 2019, per Energy Information Administration data.
The document acknowledges that federal funding of close to 100% of project capital costs would be needed since the unsubsidized cost for customers would be unsustainable.
"Under this plan, Mountaineer would probably get paid more for capturing the carbon it creates than it would for generating electricity," O'Leary said. "Economically, it's like paying someone to dig a hole in your backyard and then fill it in."
Lane attended the West Virginia Coal Association's annual meeting at The Greenbrier resort in early August, a three-day event that began a day after the commission's first approval of environmental upgrades to keep the American Electric Power-controlled plants operating through 2040.
Coal Association President Chris Hamilton reported total expenses of $4,888 for meals and lodging for Lane, Gov. Jim Justice's Chief of Staff Brian Abraham, West Virginia Senate President Craig Blair, R-Berkeley, and other members of the Legislature in a lobbyist activity report filed with the state Ethics Commission last month.
Justice, a coal magnate, appointed Hamilton's predecessor as Coal Association president, Bill Raney, to the Public Service Commission in early August.
Lane, who the Coal Association endorsed in her unsuccessful bid for reelection as a Republican to the House of Delegates in 2018, said she gave a speech to the Coal Association discussing coal issues.
"It was a very general discussion about the importance of coal," Lane said.
What Manchin is blocking
The centerpiece of Biden's climate agenda, the Clean Electricity Performance Program would be a carrot-and-stick approach to getting electricity providers to increase their use of renewable energy.
The $150 billion program would authorize grants for electricity providers that increase clean electricity use by 4% or more annually from 2023 through 2030, and penalties for those that don't.
Proponents predict the direct pay incentive would keep ratepayers from bearing the cost of the energy transition.
If distributed evenly across customers, $150 billion in Clean Electricity Performance Program investments could reduce Americans' electricity bills by 5% compared to the same power sector transformation without federal grants, according to Evergreen Action, a pro-clean energy group.
A report released last month by the independent economics consulting firm Analysis Group found a clean electricity payment program would result in an increase of 7.7 million jobs, a $907 billion economic boost and $154 billion more in increased tax revenues for federal, state and local governments by 2031.
Reaching the program's 2030 carbon emissions reduction goal would add 3,508 full-time jobs here, swell total earnings for state residents by $172 million through 2040 and bring $20.9 billion of investment in new power plants, according to a report by West Virginia University researchers and economic modeling experts — including Van Nostrand.
"We've got a whole bunch of money that the federal government's going to throw at us with the CEPP, and [we're] just saying no because we're just going to keep burning coal," Van Nostrand said.
Manchin has questioned the usefulness of the program, which the United Mine Workers of America opposes. The union has argued the program wouldn't provide adequate time for carbon capture and storage technology to be installed at power plants or sufficient incentives for utilities to want to install it.
A West Virginia Coal Association-commissioned study published earlier this year by the West Virginia University College of Business and Economics found that coal-fired power supported nearly 6,600 in-state jobs and $725 million in employee compensation in 2019.
"Senator Manchin has clearly expressed his concerns about using taxpayer dollars to pay private companies to do things they're already doing," Manchin spokeswoman Sam Runyon said in an email. "He continues to support efforts to combat climate change while protecting American energy independence and ensuring our energy reliability."
But the resource portfolio for American Electric Power, which has set a goal of net-zero carbon dioxide emissions by 2050, suggests AEP has not been doing what the program would pay it to do at the pace the program would demand.
American Electric Power's resource portfolio still hasn't made the pivot to renewable energy.
Hydro, wind, solar and pumped storage composed 18% of AEP's generating resource portfolio as of April 2021 — just 14 percentage points more than they combined for in 1999. That's a net annual increase of only 0.63 percentage points over 22 years. AEP has a target of raising that share to 51% by 2030 — still only 3.7 percentage points a year.
In a letter last month to the House Energy and Commerce Committee, AEP Senior Vice President of Governmental Affairs Tony Kavanagh said the clean electricity performance program "is forcing clean energy development too rapidly."
Kavanagh argued the program would adversely affect electric grid reliability, and that renewable energy demand would exceed supply. He objected to the program penalizing electricity suppliers for failing to meet clean energy targets, saying clean energy deployment will be uneven over the program's eight years.
"You can see why AEP doesn't like the Clean Electricity Performance Program, right? Because they're not going to be in compliance," Van Nostrand contended.
The 4-percentage-point annual clean energy trajectory that the Clean Electricity Performance Program would require exceeds the highest-ever national clean power growth in a single year — 2.3 percentage points in 2020, according to Evergreen Action and the National Resources Defense Council, a nonprofit environmental group.
Manchin has made $4.35 million since 2012 from stock he owns in Enersystems Inc., the Fairmont-based coal brokerage he founded in 1988, according to his U.S. Senate financial disclosures. He has denied that his vested coal interests have influenced his policymaking that affects the coal industry. But he has declined to divest his holdings, saying his ownership is held in a blind trust and, therefore, avoids a conflict of interest.
Clean energy advocates fear Manchin's opposition to the Clean Electricity Performance Program is poised to undermine Biden's climate authority at the United Nations Climate Change Conference slated to begin next weekend in Scotland.
"This report must sound a death knell for coal and fossil fuels, before they destroy our planet," U.N. Secretary General António Guterres said in an August statement accompanying a U.N. Intergovernmental Panel on Climate Change report that urged reaching net-zero carbon emissions to reduce extreme rainfall and flooding throughout the eastern United States for generations to come.
An Intergovernmental Panel on Climate Change report released in August predicted that for 1.5 degrees Celsius of global warming, there will be increasing heat waves, longer warm seasons and intensifying rainfall in the eastern United States.
The report finds that limiting warming to close to 1.5 degrees Celsius or even 2 degrees Celsius will be out of reach unless there are immediate and large-scale reductions in greenhouse gas emissions.
Energy Innovation modeling indicates that without the Clean Electricity Performance Program, the nation's clean electricity by 2030 would drop to a range of 61% to 69% from a range of 70% to 85%.
Climate and compounding
Nicolas Zegre has lived in 10 states, though West Virginia is home to him, and his two children in elementary school are natives of the state. He's found there's greater denial of climate change in West Virginia than other places he's lived.
"I don't think that's random," said Zegre, 46, of Morgantown. "I think there's been a very deliberate campaign to undermine the existence and causes of climate change. When a state's economy is not diverse and focused on an industry or two, I think it's really easy for that misinformation to be accepted."
Zegre knows the effects of a warming world better than most, having endured basement flooding three times this summer after not having done so at all in the past 11 years.
And he's keenly aware of them as director of the Mountain Hydrology Laboratory at West Virginia University.
Zegre observed that West Virginia is particularly vulnerable to the effects of the climate crisis.
"We live in a very mountainous state with very steep slopes, very narrow valleys where most of our infrastructure is, and we have very shallow soils on our hill slopes," Zegre said. "So when we have intense rainstorm events, there's not a whole lot of place for the water to go besides its going downslope."
A study released earlier this month by the First Street Foundation, a nonprofit research group that quantifies climate risk, suggests that the Senate-approved infrastructure upgrades that Manchin has touted are at greater risk of flooding in West Virginia than anywhere else.
The study found that 51% of West Virginia's critical infrastructure — including fire, police and power stations — is at risk of becoming inoperable due to flooding.
That's a higher percentage than any other state. West Virginia also has the highest percentage of roads at operational risk (45.8%) — nearly 10 percentage points more than the next-highest state (Louisiana). More than two thirds of properties in Boone, Kanawha, Logan, McDowell and Wyoming counties are at operational risk.
"That's another wake-up call for us in terms of what we have at stake and the costs that we will bear from flooding and other impacts if we don't take strong enough action on climate now," West Virginia Rivers Coalition Executive Director Angie Rosser said.
Rosser still feels her blood pressure rise every time it rains after her Clay County home was flooded in a June 2016 flood that that killed 23 people and destroyed more than 5,000 homes.
Speaking a week before the five-year anniversary of that flood in June, Sen. Chandler Swope, R-Mercer, co-chair of the state Joint Flooding Committee, called climate change an "extremely exaggerated problem."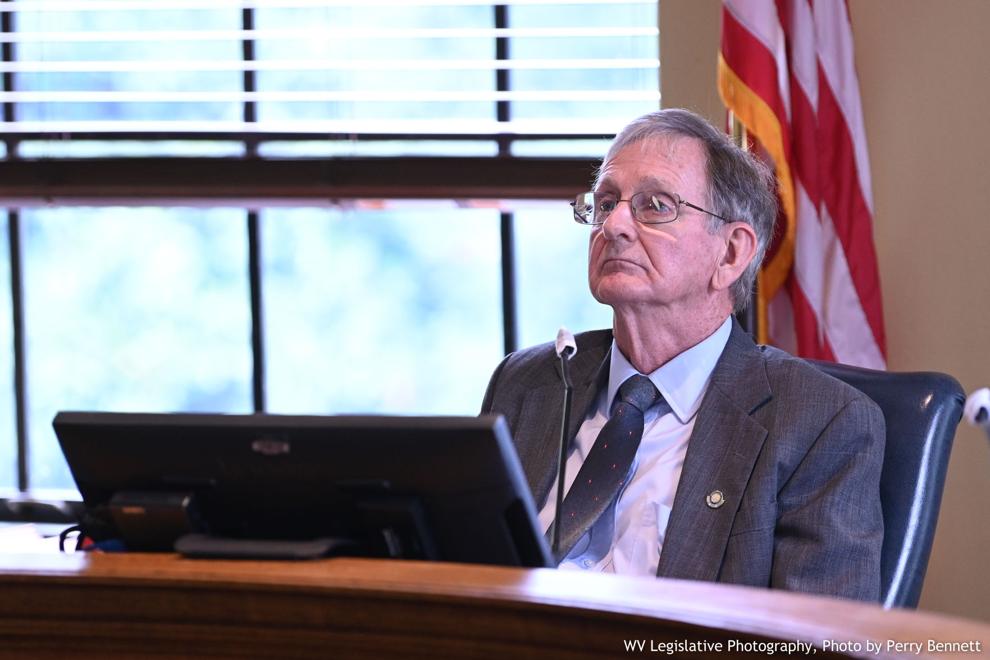 Swope denied the scientific consensus that human activities are the main driver of climate change, citing a book by a physicist who served in the Energy department during the Obama administration that experts have said is outdated and misleading which is skeptical of consensus climate science.
"I'm a denier of global warming as the responsibility of humans," Swope said.
"There's absolutely no way to deny that humans are changing Earth's climate," Zegre said. "To have an elected leader say something like that is a statement of absolute denial of what's actually happening."
In a poll of West Virginia voters last month on elements of Biden's social spending and climate package, just 36% of respondents saw achieving a clean energy economy that cuts pollution, including pollution causing climate change, as a very important reason to approve the package.
Most elements of the Biden package polled well above 50%.
"Moving away from coal has certainly made West Virginians vulnerable from lack of jobs, lack of income, lack of ability to put food on the table. There's no doubt about that," Zegre said. "But the inattention to what climate change means for West Virginia is also making West Virginians vulnerable."
West Virginia suffered the largest population decline over the past 10 years according to U.S. Census Bureau data. The U.S. News & World Report ranks the Mountain State 45th or lower among all states in infrastructure, health care, economy and education.
"I think it's wrapped up in what we call the political economy," Zegre said. "It's how our representatives prioritize the economy at the expense of people's health and wellness. Wind and solar can bring a lot of jobs to West Virginia … The only way we're going to have more opportunities is by diversifying our industries in West Virginia."
The Legislature has doubled down on encouraging private investment in coal. The state Department of Revenue estimated in 2019 that a steam coal severance tax reduction from 5% to 3% enacted that year would cost the state $64.1 million annually starting in fiscal year 2021.
"The bigger thing is the importance of recognizing why West Virginians are vulnerable to begin with," Zegre said. "We have a broken economy. We have a broken food system. We have an unequitable energy system. We have issues with access to safe drinking water, and so all of these things are compounding."
West Virginia faces a future of heightened peril as the world warms further. With Manchin blocking what has been recognized as the most aggressive climate measure on Congress's table, the state's residents are vulnerable to paying still more for power while holding still less of it.
"It's all up to nature," Swope said.