Betty Rivard grew up learning from her father, an air pollution regulator, how to read a scale called a Ringelmann chart, used for determining smoke density.
Two years after suffering two heart attacks, Rivard, 76, isn't looking at the chart's shades of gray. Instead, she's checking a color-coded air quality index on her smartphone to learn how much pollution she's inhaling on a hot August afternoon.
A month ago, Rivard said, she kept having to stop while walking to her home on Charleston's East End from Appalachian Power Park in a cool breeze she thought ideal for the activity.
"I realized it had to have something to do with the air," said Rivard, a retired social worker and West Virginia Department of Health and Human Resources planner.
A few days later, Rivard's smartphone received a high-risk air quality warning alert stemming from increasingly intense wildfires scorching millions of acres in the western United States.
Even when wildfires across the country aren't at their worst, Rivard's home is located in a census tract ranked in the 91st percentile statewide for national air toxic cancer risk and the 90th percentile statewide for fine particulate matter and ozone pollution, according to an environmental justice screening and mapping tool called EJSCREEN that federal environmental regulators use to inform outreach and implement permitting programs.
"I just started a few weeks ago after I had this experience," Rivard said of her air quality-checking habit. "I probably was like everybody else. I didn't want to find out how bad it is because I've chosen to live here."
Rivard learned decades ago from her father's career how political headwinds can disturb air quality control efforts.
Benjamin Linsky directed the six-county San Francisco Bay Area Air Pollution Control District from 1956 to 1963, leaving after the pollution control board stripped him of his administrative powers, according to a Santa Clara Journal account of Linsky's demotion two years earlier.
"Linsky carried on a long and generally losing battle for more funds for more inspectors and enforcement officers," the San Francisco Chronicle observed in a March 1963 newspaper clipping Rivard displayed.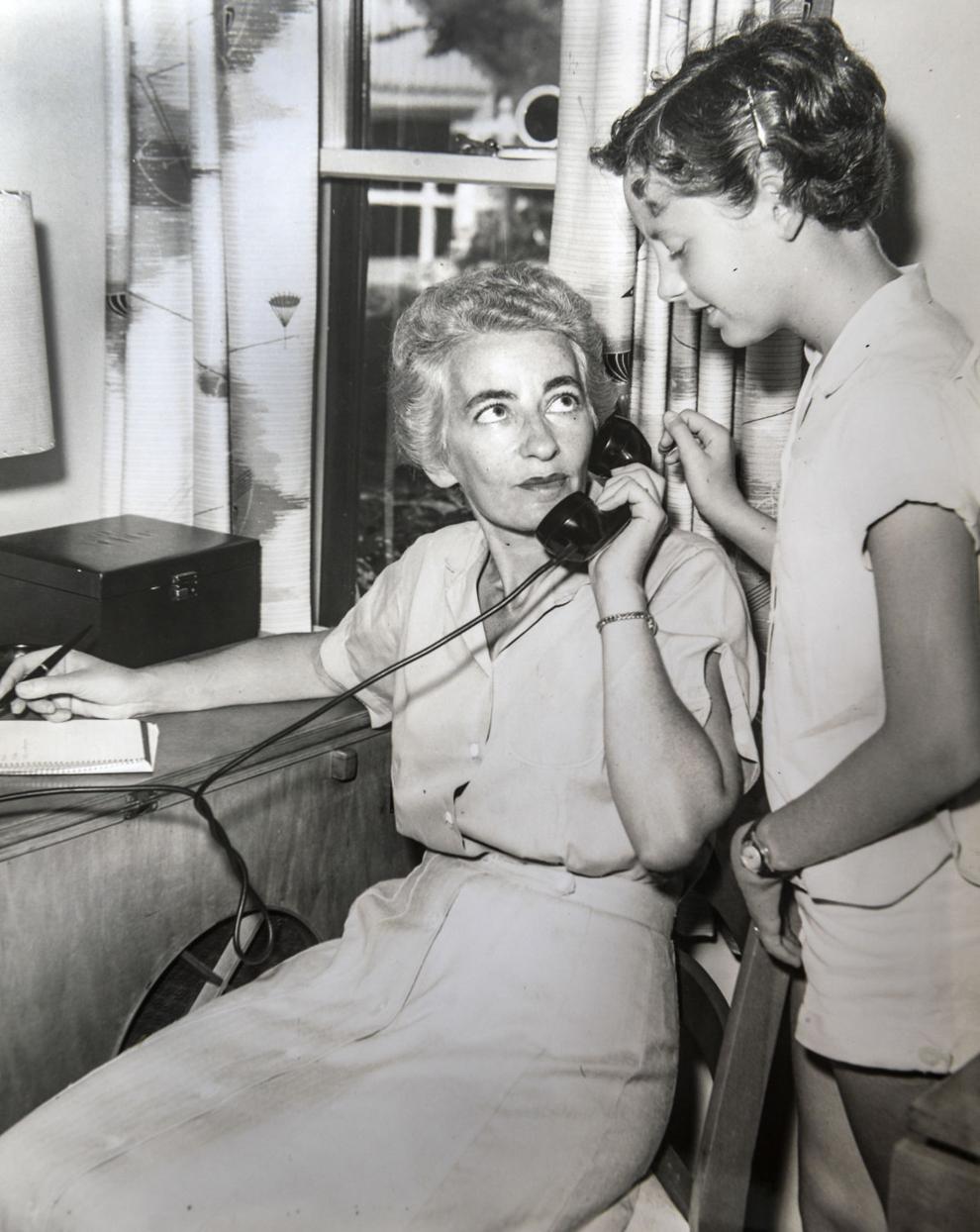 "He got in trouble with landlords on his board when he tried to ban backyard incinerators," Rivard recalled from her front porch, where the NAACP Charleston branch's Environmental and Climate Justice Committee meets monthly.
Fellow branch committee member Pam Nixon, 69, of South Charleston has a long memory, too. She said she grew up in the Kanawha Valley wondering why some landowners had many acres of property and others didn't.
Nixon, who is Black, came to realize that white men had generations of advantages in access to landownership, creating communities of people of color where chances of wealth and environmental safety were remote.
That's the legacy Nixon, a 15-year former environmental advocate for the West Virginia Department of Environmental Protection, recognizes when she thinks of Institute, where she lived from 1978 to 1991 and was inspired to turn to environmental science after experiencing the heavy chemical manufacturing presence there.
Nixon calls Institute an "environmental sacrifice zone," noting the high concentration of Black people and the historically Black West Virginia State University in the unincorporated community who have been vulnerable to adverse environmental impacts from not only chemical facilities like those operated by Union Carbide, Bayer CropScience and US Methanol but also the nearby Dunbar treatment plant and an asphalt-producing company.
"It angers me when I talk about it," Nixon said.
Environmental justice and economic opportunity for disadvantaged communities historically marginalized and overburdened by pollution was the stated aim of the White House in interim guidance Biden administration officials released last month for a new federal initiative.
The Justice40 Initiative directs that 40% of federal investments from a set of environmental and energy programs be distributed to disadvantaged communities.
White House officials have defined disadvantaged communities as those that have dealt with low income, racial and ethnic segregation, limited water and sanitation access and affordability, job loss caused by the energy transition and high energy cost burden.
West Virginia ticks off many of the boxes that qualify communities as disadvantaged, given its long-term hemorrhaging of coal jobs, second-lowest median household income among all 50 states and 150% increase in average monthly residential bills for the state's American Electric Power customers over the past 15 years.
Ed Maguire, the DEP's current environmental advocate, felt his ears perk up when he heard part of Biden's plan to address the climate crisis.
"I'm thinking, well, all of West Virginia's going to qualify for this," Maguire said. "We get to get at the head of the line for a change? In theory, anyway, yeah."
But many West Virginia environmentalists say the state will make the most of the Justice40 Initiative only if state lawmakers and environmental and energy regulators fully embrace an energy transition many have fought to avoid.
"I'm hoping that our state legislators recognize economic opportunity that a clean energy future holds so that we aren't left behind as a state during this transition," said Lucia Valentine, the new state coordinator for Moms Clean Air Force, a national group that fights air pollution. "We're going to be working to hold our state regulators accountable."
DEP environmental justice preparation
The U.S. Environmental Protection Agency defines environmental justice as "the fair treatment and meaningful involvement of all people regardless of race, color, national origin, or income, with respect to the development, implementation, and enforcement of environmental laws, regulations, and policies."
An executive order Joe Biden issued a week into his presidency creating an environmental justice advisory council within the EPA includes the phrase "environmental justice" 24 times.
"These overburdened communities are going to be considered when we're doing things like analysis, regulatory work, things like that," Alice Chow, chief of the EPA's regional air quality analysis branch, said in April after EPA Administrator Michael Regan called on all agency offices to strengthen enforcement of violations of environmental statutes and civil rights laws in communities overburdened by pollution. "All agencies in the federal government are supposed to think about these types of opportunities to help these disenfranchised communities."
As of June, the 26-member White House Environmental Justice Advisory Council composed of environmental activists from throughout the country included no West Virginia-based members.
Guidance issued last month by the Office of Management and Budget, Council on Environmental Quality and White House Office of Domestic Climate Policy identified 21 priority programs to start enhancing benefits for disadvantaged communities.
The programs include one that provides funding to states and local communities for projects to reduce or eliminate the risk of repetitive flood damage to buildings and another that provides guaranteed loan financing and grants to agricultural producers and rural small businesses for renewable energy systems or energy efficiency improvements.
EJSCREEN will be used to help evaluate the environmental soundness of permit applications, Maguire said.
"If a permit applicant comes in to do a car wash, a Dairy Queen, a manufacturing facility, whatever, that's going to become part of the process," Maguire said.
Maguire said John King, an environmental resources analyst in the state environmental advocate office independent from the DEP, is serving as West Virginia's interim environmental justice coordinator.
"John's role is primarily on due diligence," Maguire said. "We're developing an entire training program for all staff to help explain to people, well, what is environmental justice? How does that impact me? How is that going to impact my position?"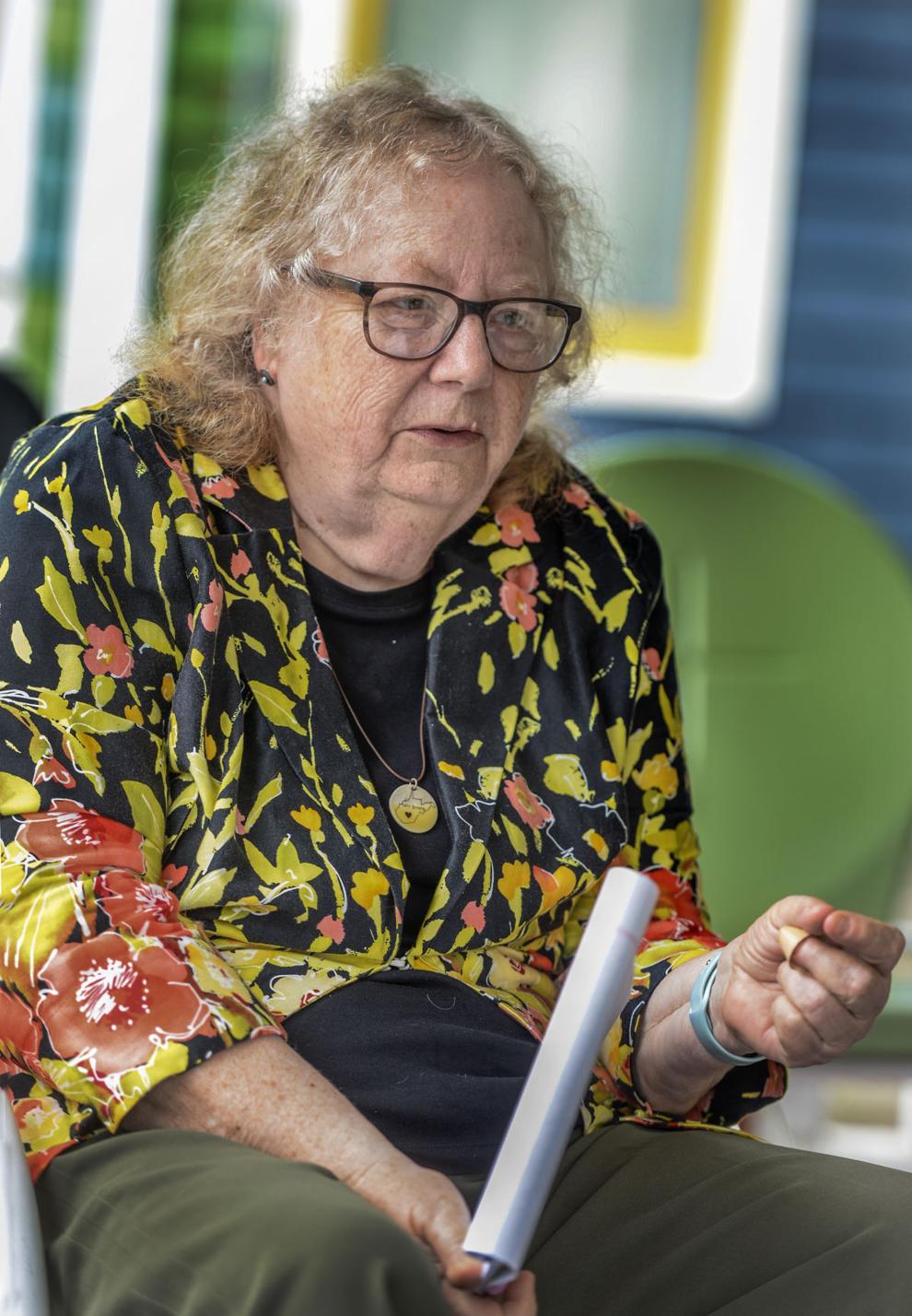 Maguire said state environmental regulators are coordinating with the EPA to get approval for environmental justice plans and training. He said it's unclear whether the agency will create a new environmental justice office.
The DEP likely will install an environmental justice coordinator trained in civil rights law and personnel matters, according to Maguire.
"We don't have a finite timetable or deadline we've got to make all of this a reality [by], but John's working on this thing every day to try to get it geared up and all the parts working in the same direction," Maguire said. "We're very much being encouraged to do so because that's definitely what they're doing at the federal level and especially within the Biden EPA."
"Environmental justice has always been an important issue and with the renewed focus from the federal administration, state regulatory programs — especially those representing central Appalachia — will be required to adhere to regulations and guidelines that are being developed with our EPA partners," DEP Cabinet Secretary Harold Ward said in an emailed statement.
Charleston attorney Stuart Calwell said he has learned from more than four decades of environmental cases that the key to addressing environmental justice is looking back, not forward.
Calwell is an attorney in lawsuits filed last month against Dow Chemical and Corteva Inc. seeking class-action compensation for what he argues has been contamination of agricultural communities throughout California's Central Valley with an insecticide linked to brain damage in children.
Calwell was the lead attorney in a class-action lawsuit against Monsanto alleging it burned dioxin waste and spread contaminated dust and soot throughout Nitro, polluting homes with unsafe levels of the highly toxic chemical. Monsanto settled in 2012 for $93 million and agreed to pay $9 million to eliminate dioxin-contaminated dust from 4,500 homes in the area.
Essential to building cases against chemical manufacturers, Calwell said, is understanding the chemistry and persistence — the half-life of a chemical in water, soil, sediment or air — of compounds under scrutiny for potentially adverse environmental impacts.
"The simple regulatory solution is, oh my Lord, you've been pumping this toxin out in the atmosphere over so many years, so now you can't do that anymore, and then everybody declares victory and moves on," Calwell said. "Stopping the production of these chemicals is important, but the secondary thing is, do you need to clean up the mess that was made historically to stop the exposures? And that is often overlooked."
Whether the goal is preparing a class-action lawsuit against a chemical company or seeking environmental justice, the past matters to Calwell.
"If you had an imaginary village that was next to a toxic waste dump and somebody went in there and supposedly cleaned the dump up, what do you do to rebuild the confidence in that community to convince people that it's a good place to live?" Calwell said. "You've got all these huge sociological, political issues about how do you compensate areas that have been damaged just by reputation, if nothing else."
Troubled by the track record
Clean energy advocates such as Doug Wood of Putnam County see a solution in compensation for workers to clean up the state's many hazardous abandoned mine lands and oil and gas wells.
"I'd like to see the people of West Virginia employed in the reclamation of these types of facilities, water treatment, revegetation," said Wood, a member of the volunteer Kanawha Forest Coalition volunteer, formed to halt mining around the perimeter of the Kanawha State Forest. He retired from the DEP in 2011.
Wood said he is confident some abandoned mine sites could be converted into solar panel and wind farms, creating manufacturing and installation jobs to sustain economies once kept in the black by coal and helping fortify a state electric grid that has been beleaguered by reliability issues. Wood said he would like Justice40 Initiative funding for such projects.
Benefits of covered programs through the initiative include greenhouse gas emissions reduction, clean energy deployment and access to affordable electric vehicles.
A bipartisan infrastructure investment plan working through Congress has allotted $21 billion in environmental remediation funding, including money to reclaim abandoned mine land and cap orphaned gas wells.
Wood and other Kanawha Forest Coalition members are wary of state environmental regulators, accusing them of insufficient oversight of strip mine permitting and operations adjacent to the Kanawha State Forest that resulted in acid mine drainage entering Davis Creek tributaries .
"We've got abandoned mine lands all over the state sitting there with nothing being done on them and inadequate money to do anything about it," fellow coalition member Jim Waggy of Kanawha City said. "This federal money could potentially be the only chance we have to repair these watersheds and these old mine sites."
A state legislative audit report released in June found West Virginia lawmakers and environmental regulators risk letting the state's mining reclamation program slip into insolvency through lax statutory and permitting oversight.
The legislature adopted a resolution in June urging the federal government to allocate $8 billion to West Virginia to reclaim forfeited mine sites and support struggling coal communities.
State legislators approved a bill in April to encourage retail customer investment in solar energy and passed bills in 2020 creating a solar utility program and favorably adjusting the business and occupation tax for solar energy. But four years after making West Virginia the first state to repeal its renewable energy portfolio standard, the legislature in 2019 doubled down on encouraging private investment in coal. The state Department of Revenue estimated a steam coal severance tax reduction from 5% to 3% enacted that year would cost the state $64.1 million annually starting in fiscal year 2021.
Gov. Jim Justice, a coal magnate, appointed former West Virginia Coal Association President Bill Raney to the Public Service Commission on Monday.
Raney's appointment came two days before the commission approved environmental compliance upgrades to keep three coal-fired power plants federally compliant and operating through 2040. That move included a Marshall County plant for which American Electric Power subsidiaries projected a 2028 retirement could have saved ratepayers $27 million annually from 2029 through 2040.
"The commission and the state legislature … seem to imagine that they can somehow stop the forces of modernization that offer the nation a cleaner, lower cost electric system than the one provided by coal," Sean O'Leary, senior researcher at the Johnstown, Pennsylvania-based nonprofit think tank Ohio River Valley Institute, said in an email. "They can't and, in their efforts, they are inadvertently taking down the future prospects and opportunities for West Virginia communities to grow and benefit from the clean energy future that's coming whether they like it or not."'
Nixon said she doesn't expect the Biden administration to usher in an era of racial equity for Black communities disproportionately impacted by environmental issues.
"One president over a four-year period is not going to be able to do it," Nixon said.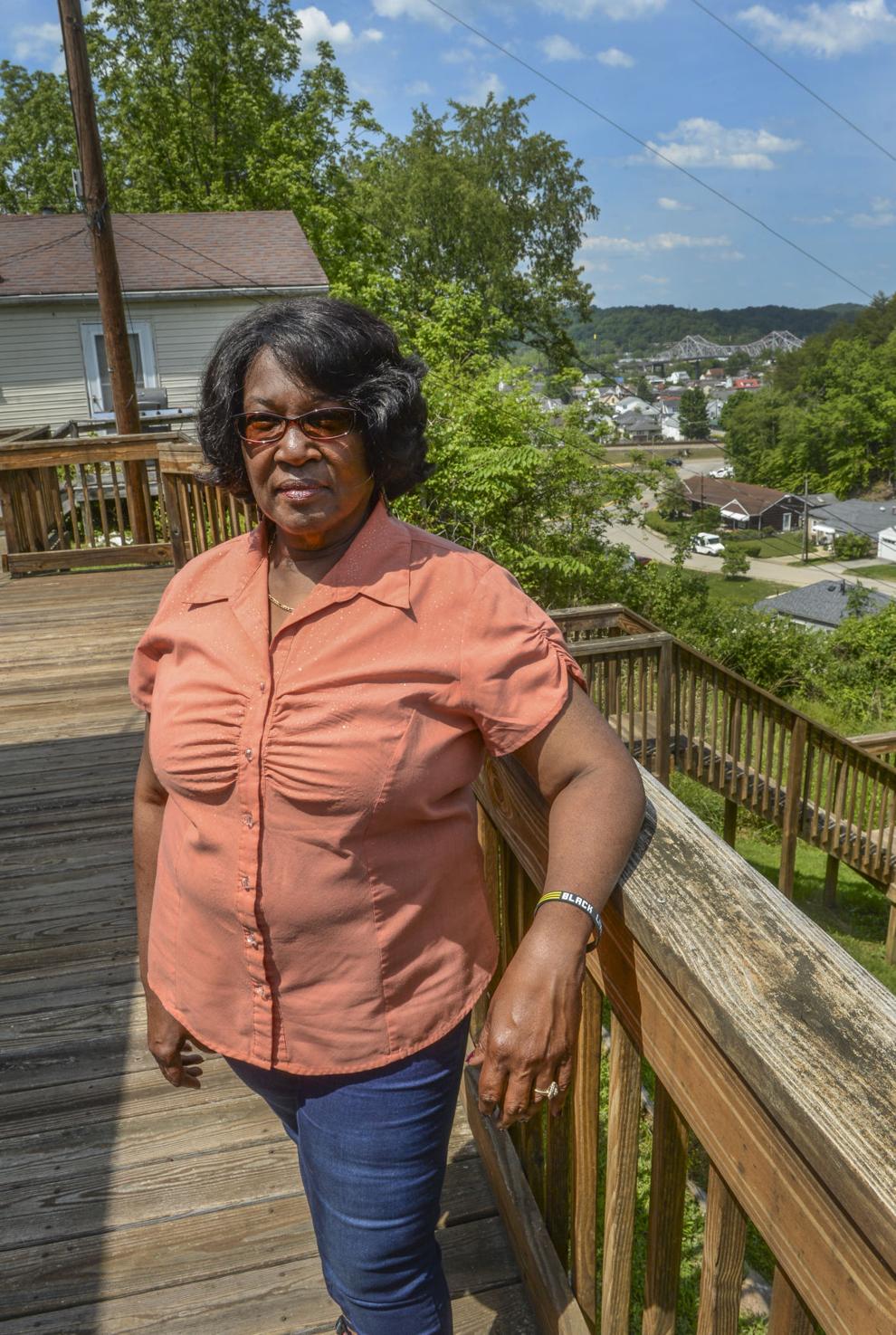 Rivard said she is hopeful for a more environmentally just future for West Virginia because of the work toward that end from the ReImagine Appalachia coalition of Ohio River Valley sustainable development organizations and other grassroots groups, recognizing progress is more likely to come from the bottom up rather than the top down, even given the promise of the Justice40 Initiative.
"I just know so many people that care that are working day in and day out to make change," Rivard said. "That's what we have to build on. We can't give up on that."
Rivard's father didn't let the resistance he encountered in the Bay Area Air Pollution Control District keep him from his mission of air quality improvement. He joined the West Virginia University faculty as professor and director of a new air pollution training program in 1963.
Six decades and 12 presidents later, it's Rivard who is doing what she can to educate herself and others about the importance of clearing the air and sharing environmental burdens more fairly.
With the clock ticking on the climate crisis, Rivard is long on memory and short on time.
"We just can't continue out of sight, out of mind," she said.