DILLE — Hidden in a holler of Clay County is the tiny town of Dille, where a near-empty church food pantry is struggling to feed hundreds of people who come by car or by foot in search of help.
Dille Church of the Nazarene Pastor Patricia Fischer stood in the one-room pantry, shuffling through boxes of donated granola bars. Extra large bags of rice, a small pile of dried spaghetti packages and some canned beans took up less than one-fourth of the available space. There was no fresh produce or bread.
The pantry, run by Fischer and three volunteers all of retirement age, opened in the church in 2016 following the flood that devastated parts of Clay County and beyond.
Fischer explained that for a year after the flood, semitruck loads of food, clothing and cleaning supplies rolled into community nearly every day.
"Then things started to dry up," she said.
But the need for food and hygiene items only increased in the isolated area that borders Nicholas County.
The pantry, open on Fridays and Saturdays, serves more than 50 percent of families living in the small communities of Dille, Widen, Birch River and Harrison.
Pantry staff have seen a growing number of people experiencing homelessness in the area.
"We have approximately 25 homeless that just float. They are either on the river or on a couch somewhere or on a church porch," Mitzi Frame said. The 69-year-old volunteer oversees the operations of the pantry, recording on hand-written pages who receives help and details about their lives.
"We know of two who are living in a garage somewhere," she added.
"Every week we get one new person," Fischer said. "Someone was here last week saying, 'We don't have any food.' "
Widen is a former mining town, and the area was once home to thousands of residents, schools, a movie theater and a YMCA.
The mine shut down in the 1960s, then employers and people began to dwindle. There are hardly any buildings left from the coal-camp era; a row of carbon-copy, one-story homes is one of the few indicators of the former small, but busy, coal camp.
"Sometimes I think about moving," Alice McClanahan, 36, said. She has lived in Dille her entire life. "But, I wouldn't have my neighbors. It's a great community to live in, but it's like we're hidden."
There is no grocery store or dollar store in Dille or Widen, home to a little more than 300 people.
There are also no jobs in the towns, besides a one-room post office.
There nearest jobs are a 15-minute drive away, in Birch River.
"You have a gas station and a Subway. That's your options," McClanahan said. She added sometimes people find work in Summersville, about 25 minutes away. Those jobs are typically in fast-food or at Walmart, she said.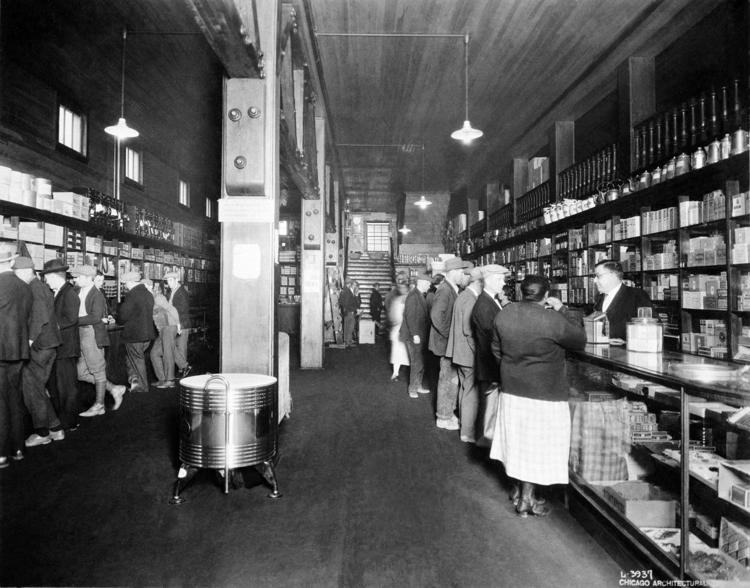 "I've seen more people in need," Frame said. "It stems from when the mines shut down in Widen years and years ago. It just didn't get any better."
Fischer added, "I've even prayed about an industry for this community. Poverty leads to a lot of different issues other than hunger.
"We really care about them and would love to see them lifted up somehow."
Despite a growing need for food, the pantry has struggled to keep its shelves stocked because of a lack of financial support.
Fischer estimated the pantry could be 30 days from shutting down.
"There's been a lot of sleepless hours figuring out where it's going to come from," Frame said.
None of the pantry volunteers have experience in grant writing or overseeing a food donation operation.
The church uses money from its small thrift store to purchase food from Mountaineer Food Bank. The thrift store brings in around $50 "on a good week," Fisher said.
An order of food from the food bank runs around $500 per month, according to a Mountaineer Food Bank ordering sheet. In August, $90 of that total was for processing fees — not food.
Pantry volunteers are only permitted to order food from the Mountaineer Food Bank, per a contract with the food bank, according to Fischer. This prohibits pantry volunteers from soliciting unsold food from the nearest Walmart or other chain grocers.
The rest of the food bank purchase is funded by donations or the Nazarene church, which has three members, plus Fischer. Food donations occasionally trickle in.
Despite often limited food, the pantry shut down just two days in three years because it had nothing to give out.
"The Lord keeps us supplied somehow," Fischer said.
Stacy Nelson, a strategy consultant in Charleston, received a call in June from a woman who had gone into the church food pantry to discover it was completely out of food.
Nelson volunteered and coordinated disaster relief for the area after the flood, which led to her phone number being passed around the small community.
A few days later, Nelson and Mark Burdette made the 11/2-hour drive from Charleston to Dille, to see first-hand the need at the pantry and in the communities it serves.
What they found, Nelson said, was shocking.
She realized the communities' needs extended far beyond emergency food — there were no jobs, no public transportation to employment in other towns, no long-term food solutions. People's health was being affected by their surroundings.
"It breaks my heart, and Mark's as well, that there are people without the basic living essentials in our own backyard," she said. "The poverty is so extreme that the day-to-day personal hygiene is taking a second seat to anything that needs to happen."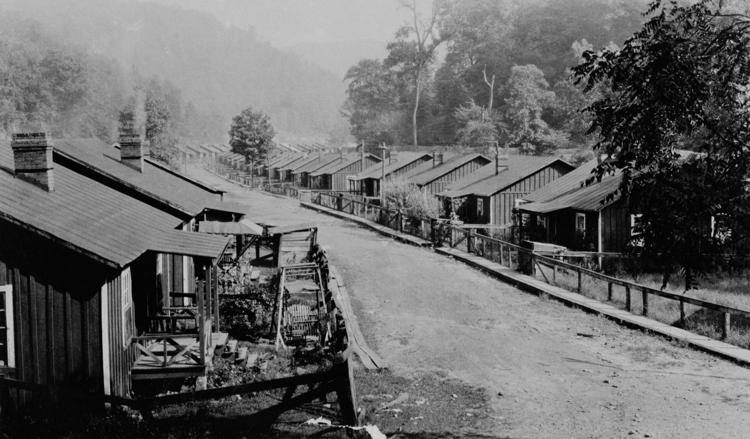 Nelson and Burdette have a background in strategy planning, so the pair jumped into action this summer, researching grants and contacting state lawmakers and nonprofits to get immediate help for the pantry.
The response: nearly silent.
"I have talked to a lot of people. That has not translated to them reaching out," Burdette said. He became emotional as he continued, "It crushes me because I think it's just unacceptable.
"It's been one of my many frustrations here in West Virginia, growing up here and being boots on the ground and seeing the holes. They know they exist, but it's like, where's the will to go the extra step?"
The pair noted the pantry's food shortage issue couldn't be fixed only with a regular truckload of food. In fact, Nelson pointed out the pantry's small size meant it could only accept so much food before storage would become an issue.
Nelson and Burdette are looking into long-term solutions, which include reorganizing the thrift store to create more storage and acquiring money to build a commercial kitchen for a much-needed hot-meal program. Nelson is working on organizing groups to come to the area to fix deteriorating homes.
They're also focused on helping the pantry's volunteers, who donate around 20 hours a week at the church organizing food, packing boxes and washing clothes for the thrift store.
"None of them have training or experience in what they're doing," Nelson said. "They're doing the absolute best they can with the resources they have.
"It's selfless, without question."
There is a need for individual and group volunteers, Nelson said.