Former state Sen. Sue Cline is being remembered for her passion, loyalty and fierce dedication to West Virginia after she was found dead in her home Wednesday morning.
Cline, 75, served one term in the Senate from 2016 to 2020, representing District 9, which includes Wyoming and Raleigh counties and part of McDowell County.
Cline told The Register-Herald in 2016 that her appointment to the Senate by Gov. Earl Ray Tomblin was "fate, I guess, or circumstances."
"We need to have more women run for office," she told The Register-Herald as she took to the Capitol for her first legislative session, replacing former lawmaker Daniel Hall. "I would love to be a spokesperson to have more women to be in politics."
Cline, a Republican, found a friend in Sen. Donna Boley, R-Pleasants. The two women were roommates from 2016 until 2020 during the legislative session. In a reelection bid last year, Cline lost the Republican primary.
The women found camaraderie in their similar circumstances. Both were widowed and prioritized their conservative values in the Legislature and treasured their families.
Boley said she and Cline texted almost daily, last exchanging texts Friday. She said Cline had stopped responding to texts Saturday. She contacted another senator. They learned Wednesday that Cline had died at her home.
Boley said she most remembers Cline as an early riser who often would be at the Capitol well before meetings to communicate with, and on behalf of, her constituents.
"Her whole goal was to help Southern West Virginia, especially Wyoming County, where she was from," Boley said. "I don't think she ever missed any kind of meeting in her counties or in the Legislature. She was very loyal. She understood the issues really well. We lost a great conservative voice."
Cline's husband, Bob, died in 2014. Married 48 years, they are survived by two children, Joshua and his wife, Talina, and Carla Cline Thomas and her husband, J.C. They also had four grandchildren and four great-grandchildren, Boley said.
She was a Realtor with Century 21 First Choice Realty in Beckley and was involved in the community through the Pineville Area Chamber of Commerce, Groundwork Guyandotte Southern West Virginia, Wyoming County Planning Commission, Wyoming County Historical Museum and the Friends of Coal Ladies Auxiliary.
Lawmakers and public officers have expressed their grief over Cline's death and noted her passion for the work she did.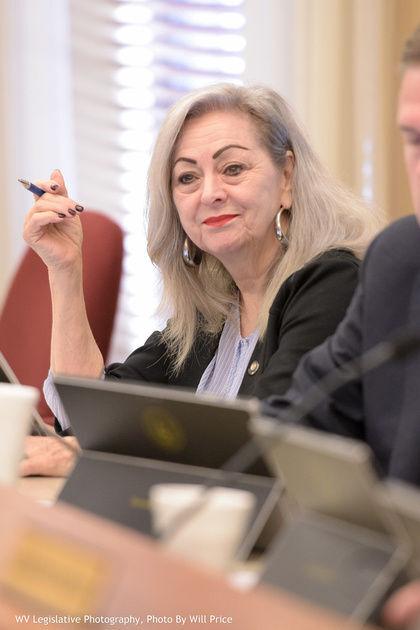 Senate President Craig Blair, R-Berkeley, said he was shocked to learn of Cline's death. He called her one of the most dedicated lawmakers he'd seen during his time in the Legislature.
"She was a fighter, and a tireless advocate for the families of her district," Blair said. "Her love of her state and her country were second to none. My thoughts and prayers are with her family as they remember and celebrate her life in the coming days."
Bill Cole, a Republican from Mercer County, was Senate president when Tomblin appointed Cline to the Senate in 2016.
"From the moment she arrived to the West Virginia Senate, Sue Cline poured her heart and soul into her service," Cole said Wednesday. "Her kind heart and her strong sense of community guided her in every way. She was a valuable part of a team that helped to change West Virginia. Sue will be sadly missed by all who were blessed to know her, and my prayers are with her family and friends during this time."
Economic Development Secretary Mitch Carmichael served as Senate president for the bulk of Cline's time in the Senate. He described her as personifying "the true essence of a dedicated public servant."
"She represented the citizens of Wyoming, Raleigh and McDowell counties with fever, passion and love," Carmichael said. "Her contributions to progress and opportunity in West Virginia were total and complete. Her most endearing trait was an enthusiastic, yet quiet faith in God. It is her faith that gives comfort to all who loved and respected Sen. Cline that she is now with her heavenly Father."
Senate Minority Leader Stephen Baldwin, D-Greenbrier, said he was heartbroken to hear about Cline's death and offered condolences on behalf of all the Democrats in the Senate. Baldwin served with Cline for three years.
"She was straightforward, passionate about helping Southern West Virginia and immensely proud of her family," Baldwin said. "We worked together on a flood-relief issue a few years ago, and I saw what a fierce advocate she was for her region. She will be missed, and we thank God for her service to the state of West Virginia."
West Virginia Treasurer Riley Moore said he, too, was shocked to hear about Cline's death, having served in the House of Delegates while Cline was in the Senate.
"I knew Sue to be a fierce advocate for conservative principles and the people of West Virginia," Moore said. "She devoted her heart and soul to fighting for the people of her district."
Memorial arrangements for Cline were still being made Wednesday.