A blood drive in memory of a state delegate's late son will be held Wednesday afternoon in Morgantown as she raises awareness for Sickle Cell Disease.
Delegate Danielle Walker, D-Monogalia, lost her son Demetry Walker, 23, in June. He died shortly after being diagnosed with chronic myeloid leukemia. Walker held a blood donation drive and bone marrow registry each in July, and will hold a second event from 1 p.m. to 6 p.m. Wednesday in the Hotel Morgan ballroom.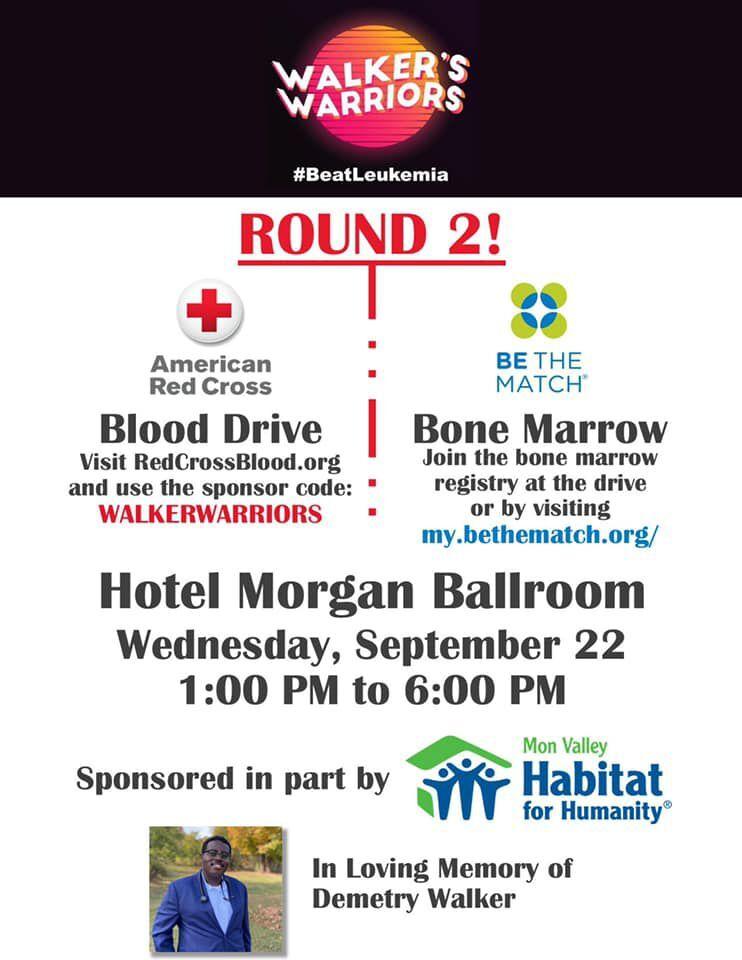 With September being recognized as National Sickle Cell Awareness month, Walker said she wanted to use the event to raise awareness for the blood disease and the need for diverse groups of people to donate blood.
Sickle Cell Disease is a genetic condition that is present at birth, according to the Centers for Disease Control and Prevention. The only cure for the disease is through bone marrow or stem cell transplant, but these operations are still very risky. Donated bone marrow must be a close match to the person receiving it, which is why Walker said it's important people participate in the bone marrow registry to see who they are a match for. She said her son had difficulties finding matching blood during his time in the hospital.
One out of every 365 Black babies in America are born with Sickle Cell Disease, according to the CDC. It is the most common genetic blood disease in the United States. For people with sickle cell disease, finding matching blood donors is a strenuous task, Walker said. She asked for a large turnout on Wednesday, especially from people of color, so donors of rare blood types can be identified and help patients like her son.