West Virginia Health Right, a Charleston-based free clinic, held a community forum on the city's West Side Tuesday in preparation for the grand opening of its West Side clinic next month.
Health Right currently operates clinics in the city's East End and at Covenant House, a day center for people experiencing homelessness. Angie Settle, CEO and executive director of West Virginia Health Right, said she hopes expanding to the West Side will mean more convenience and quality health care for people in the community, which has high poverty rates and is made up of mostly Black residents.
"This is something I've had in my heart for many, many years and now it's finally happening," Settle said. "We want to see the people who are really disenfranchised and who struggle to be seen. We think there are a lot of people [on the West Side] who qualify for our services but maybe don't come out, and we want to make that easier."
The clinic will open officially on June 1 and will be located at the Five Corners intersection on the West Side. Though it won't initially offer all the services available at the East End site, the clinic will allow residents to access health care from people who look like them.
The nurse practitioner, registered nurses and medical assistants who will be working the clinic are Black. Some live on the West Side. Shayla Leftridge, head of outreach and diversity, equity and inclusion for Health Right, said this was a conscious choice by the agency.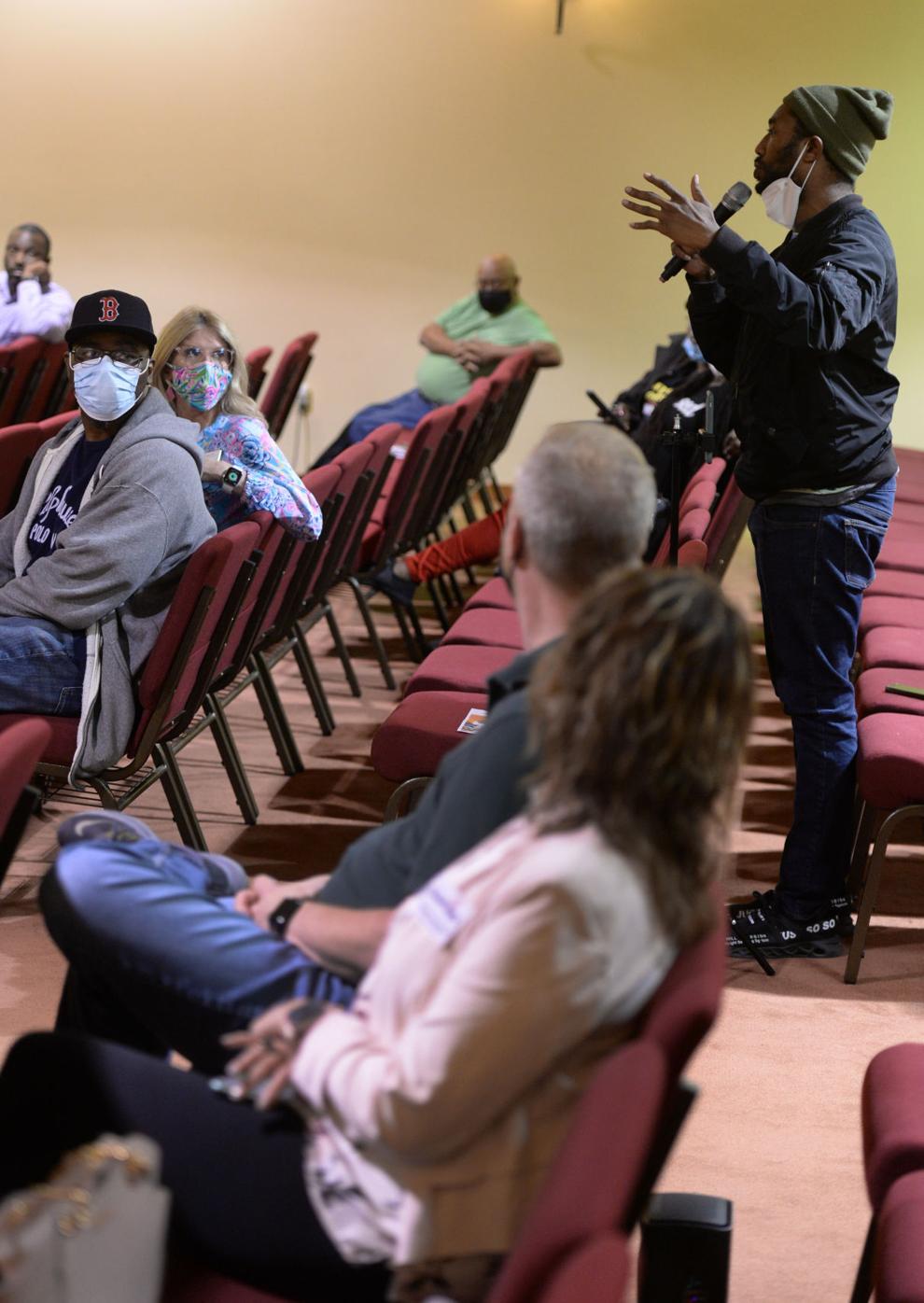 "Our staff is going to be very diverse and inclusive, like the community here. When you come in, you're going to see someone who looks like you, and it's not just going to be a 'token' representation — we have the best of the best," Leftridge said. "It's not just enough to look like us, they have to be qualified, too, and we spared no expense for that."
Leftridge said it was especially important to have staff who know the needs of the population they serve. Part of the goal of the new clinic is ensuring there is health equity for residents on the West Side, not just equality. This includes providing some specialty services, like behavioral science and mental health care, that can be sparse or hard to access in the community.
"Different people have different needs, and nothing is going to be a one-size fits all approach," Leftridge said.
The West Side location will offer mental health services and general medical services. Though dental care won't be available at the site, patients can be seen at the East End location and staff can still write prescriptions for care.
Aside from in-house nurse practitioners and registered nurses, all medical services provided through Health Right come from doctors volunteering, Settle said. Health Right specifically serves uninsured and under-insured — people on Medicare and Medicaid — people. Family planning services — like for contraception — are available to anyone.
Settle said even people with private insurance should call if they have questions or need help with something, as exceptions can sometimes be made depending on the circumstances.
"If there's something you need and we can do it, we're going to do it," Settle said. "That's our goal."
Statistically, impoverished and minority communities nationwide report higher rates of chronic diseases and poor health outcomes. Health care disparities — when specific services are only made available to certain communities and populations — exacerbate these poor health outcomes.
There can also be distrust between the public and their health care providers. Leftridge said Health Right wants to focus on patient-centered care, which when implemented correctly can help combat this distrust.
"We want people to know exactly why we're here and what we want to do, and that is help the community and provide health care," Leftridge said. "I've been literally — literally — walking the streets, talking to everyone about what they want and what they need here. The community has to be involved in anything we do."
In addition to the West Side clinic, Settle said Health Right is also working to expand its East End location, buying up nearby properties for future parking and a potential clinic addition.
Any time changes like this come, Settle said, Health Right needs to be sure the community is on board. If not, only more challenges will arise.
"If they're not with you, then what are you doing?" Settle said. "We can't do anything without neighborhood support. We need to make sure what we offer fits into the needs of the community, and that doesn't change as we get larger."
The clinic's opening on the West Side comes after months of heated debate about medical and health needs for residents in the community. Last year, Solutions Oriented Addiction Response, a grassroots, health-focused nonprofit, began a syringe service program in the neighborhood to combat what health leaders saw as a continuing rise in HIV there.
The service was met with division. Though a police investigation found nothing illegal with the syringe distribution, Charleston City Council moved legislation forward to essentially outlaw needs-based syringe programs in the city. A state law passed in the recent Legislative session does the same, but not to the extent of the local ordinance.
Needs-based syringe service programs, like the one run by SOAR, are proven to reduce the spread of bloodborne diseases among people who inject drugs, according to decades of peer-reviewed research.
Critics of the syringe program on the West Side included neighbors who shared concerns about increased needle litter and crime tied to the distribution site, though there is no evidence of such happening.
Residents at Tuesday's forum were well aware of the recent controversy. One neighbor expressed concern about how Health Right was rallying community support given the backlash SOAR received for some of its services.
Settle said the forum was one step in that process. Clinic staff have also been participating in community conversations with local businesses and residents to learn more about specific needs and concerns.
Any new service that comes to the clinic, Settle said, will be implemented with community feedback.
The West Side location will offer harm reduction services — like health screenings, wound cleanings and medically assisted treatment — but there will be no syringe exchange, Settle said.
Settle said that though it's clear that there are benefits to syringe programs, the community has to be willing to work with the agency running such a program, and have buy-in for it.
"Any needle [exchange program] we do run will be done to the letter of the law, the state law and the local ordinance," Settle said. "When we have the choice of doing something or nothing, well it seems better to do something and help who we can."
Settle said Health Right instead will focus on meeting the community where it's at. They will run HIV testing and distribute Pre-exposure Prophylaxis, an HIV prevention drug, to vulnerable populations. The clinic will have representatives on site to help with housing placements and drug rehabilitation.
Settle said there is a lot of need on the West Side, as there is throughout the city. Through work with a long list of community partners, Leftridge said the clinic's opening will be the most recent development for West Side residents, and a much-needed one at that.
"I am telling you, when we need something done, we have to demand it. We have to demand this from our community. It's not enough to sit back and wait for it to happen," Leftridge said. "I'm demanding it for the people who need it, and you need to demand it, too. That's how we get change and progress."