In the works for a decade, makeover plans for the Kanawha Valley Regional Transportation Authority's Transit Mall and Charleston's adjacent Slack Plaza are now on track to move into the construction phase, with completion possible by the end of this year.
Groundbreaking for the Transit Mall project is expected to take place April 19, following a vote by the transit authority's government board earlier this month to award a $2.5 million construction contract to Wiseman Construction of Charleston.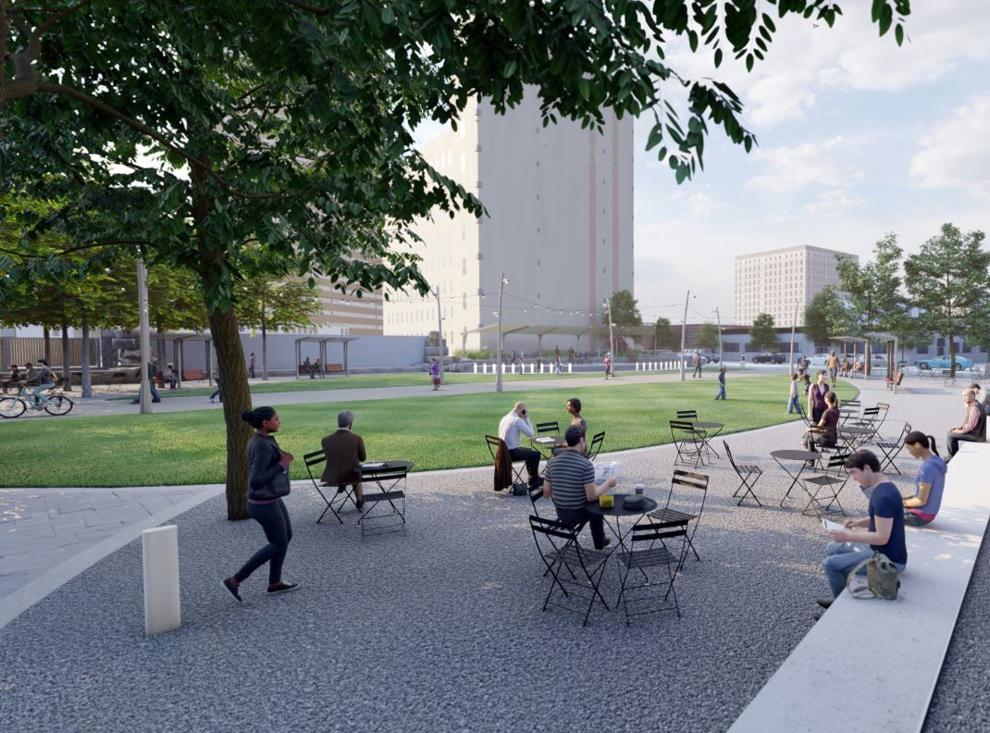 A new Transit Mall ticket office building, containing sales and information booths, office space, a meeting room and restrooms, along with new exterior lighting, will take shape under that contract. The new building was designed by ZMM Architects & Engineers of Charleston.
An additional $300,000 to $400,000 will be used to add a new information system and to build canopy-topped seating and accessibility features along the Transit Mall's Laidley Street boarding-disembarking area, according to transportation authority general manager Doug Hartley.
The Transit Mall work is expected to be complete by the end of the year, possibly as early as late October.
Those attending a meeting of the Charleston City Council's Parks and Recreation Committee on Friday got a look at makeover plans for Slack Plaza.
Slack Plaza and the adjacent Brawley Walkway were built in the mid-1980s to accommodate foot traffic, and create a public gathering place, between Charleston's historic shopping district on Capitol and Summers streets and the newly built Town Center mall.
Slack Plaza was the main venue for Charleston's first FestivALL 18 years ago, but its centerpiece flashing fountain rarely worked and was converted into a planter and later ignored.
"The area has been neglected for an extended period of time," Sam Rich, of Thrasher Engineering Group, the company planning the upgrades, told those attending Friday's meeting.
In May, the City Council is expected to vote on whether to approve Thrasher's upgrade plans and move on to the construction phase, which could begin as soon as early summer, making it possible for most work to be completed by the end of the year.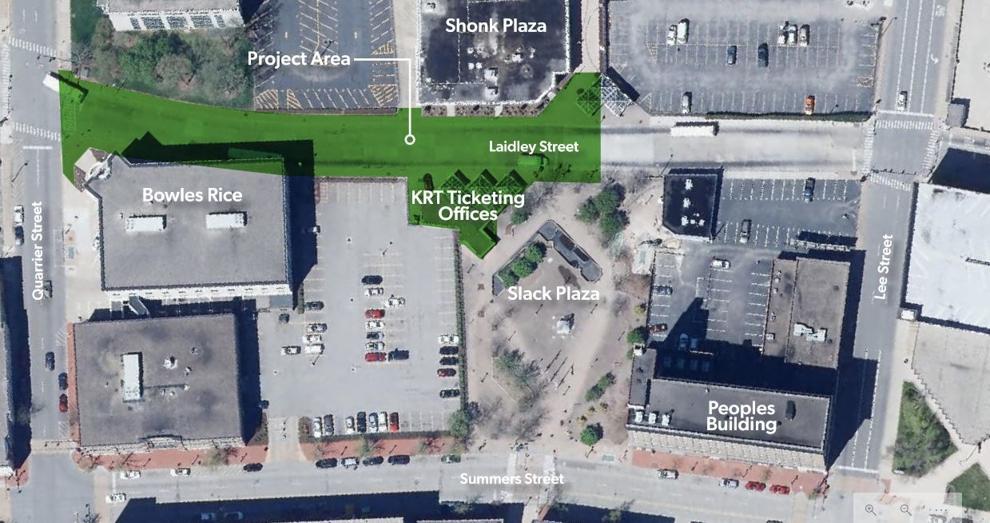 The project, expected to cost in the vicinity of $3.5 million, includes construction of a small, covered performance stage, with appropriate power and lighting sources, shade tree plantings and new walkways, with lighting designed to enhance security and supply power to food trucks. Also on tap are lawn areas, bike racks, swings, major renovation of the existing Charleston Police outpost to include restrooms, and a small ice rink served by a chiller for winter use.
Thrasher's other plans for the half-acre tract include canopy-covered benches, tables with metal chairs, wall-mounted planters with built-in irrigation, and festive overhead string lighting.
A grant from the West Virginia Department of Transportation will help pay for the improvements.