Family and friends of Kelvin "KJ" Taylor gathered Friday at a ceremony on Laidley Field to share memories following his funeral at the Charleston Coliseum & Convention Center.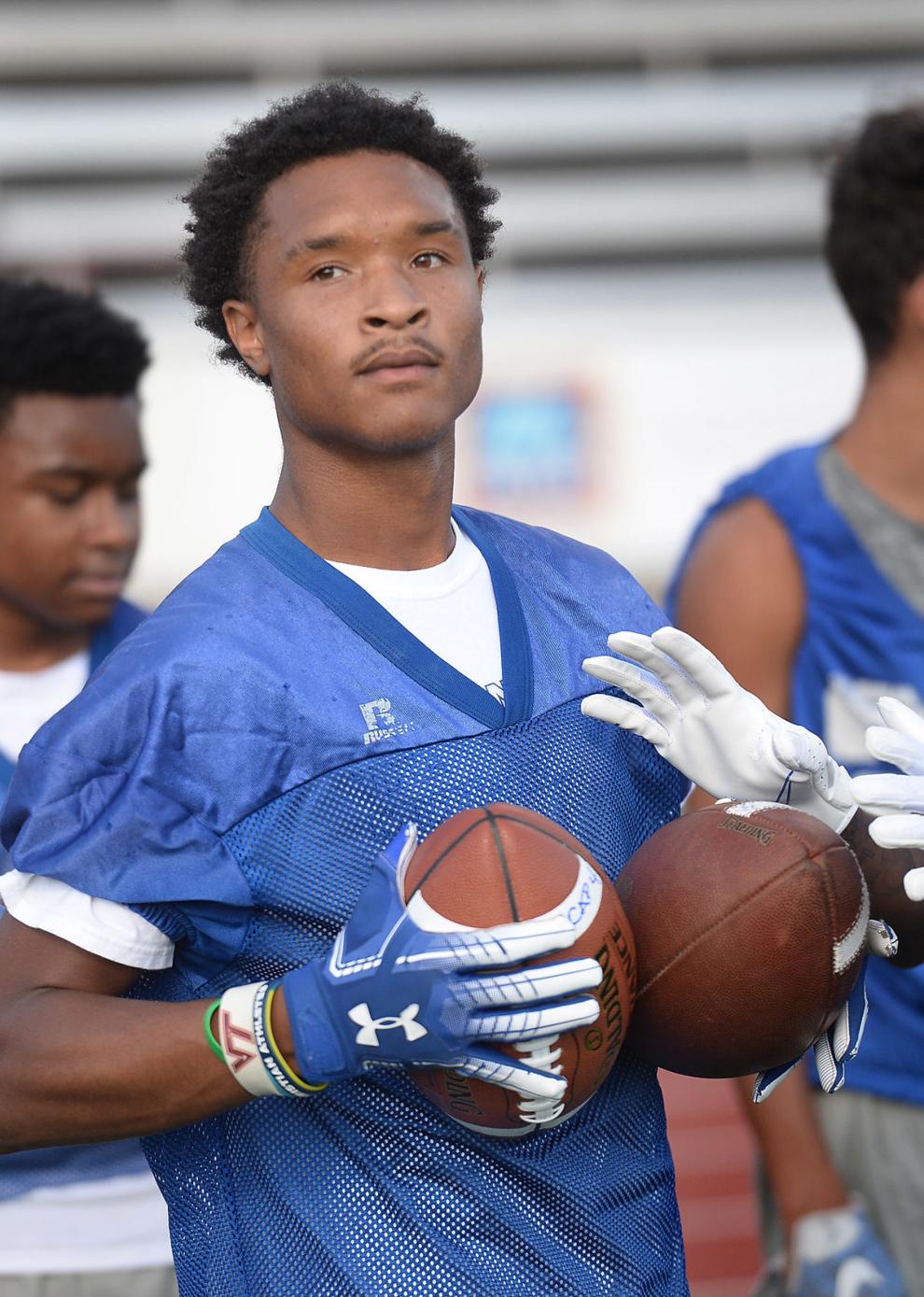 Attendees wore Capital High's colors, blue and gray, and released balloons in the shape of his initials and his football uniform number, 6.
Footage of Capital High football games played on the scoreboard screen at the end of the field.
Friends gave brief talks, sharing memories and love for KJ. Some speakers decried violence and offered support for those who needed to reach out.
Taylor was shot Wednesday, April 7, at the corner of Central Avenue and Glenwood Avenue on the city's West Side. He died shortly after at a local hospital.
Earlier this week, the Charleston Police Department announced that a vehicle of interest in the shooting had been located. No other information on the investigation has been released. The department is asking anyone with information about the shooting to call its Criminal Investigation Division, at 304-348-6480.