Charleston Police have located the vehicle of interest in the shooting death of a Capital High School student, according to a city news release.
The gray two-tone 2000's model Ford F-150, which was captured on surveillance footage several times in the area around the same time as the shooting of Kelvin "KJ" Taylor, has been located in Kanawha County, the city announced Tuesday. However, no other information on the investigation was released.
The city thanked community members for the numerous tips that led to locating the vehicle.
The Charleston Police Department is asking anyone with information on the shooting to contact the department's criminal investigation division at 304-348-6480.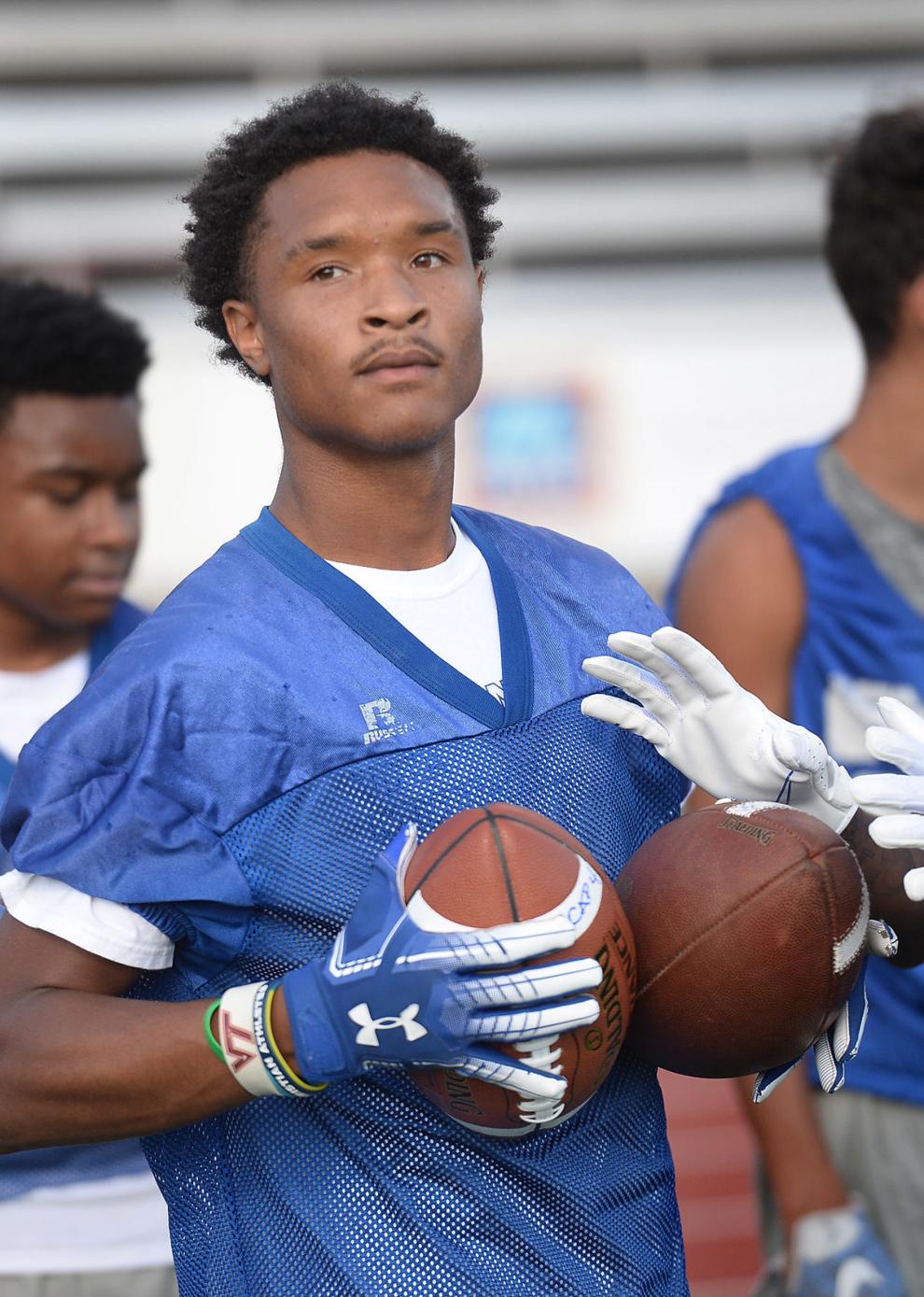 Also on Tuesday, the Greater Kanawha Valley Foundation announced a scholarship fund in honor of Taylor. Awards from the scholarship fund will be distributed annually to Capital High students who reside on the West Side and maintain at least a 2.0 grade point average.
People can donate to the fund three ways:
Call 304-346-3620 and ask for Angela Dobson
Mail the donation to the foundation at P.O. Box 3041, Charleston, West Virginia 25331
For more information, contact the foundation's president, Michelle Foster, at 304-389-5397 or mfoster@tgkvf.org.
Taylor, 18, was shot on Charleston's West Side on April 7. He died shortly after in the hospital. Taylor was a standout wide receiver for the Capital High Cougars before he moved to Arizona to stay with relatives, fearing COVID-19 might wipe out the season entirely in West Virginia. Capital wound up playing just three games before the program was shut down because of the virus.
Taylor returned to Charleston to finish his senior year, a friend said.
A vigil was held Friday night where Taylor was killed — on the corner of Glenwood Avenue and Central Avenue — with hundreds of residents, friends, family, teammates and students from other Kanawha Valley schools showing up to honor him.