HUNTINGTON — Newly appointed Huntington Police Chief Karl Colder knows as an outsider he has an uphill battle ahead of him within a tight-knit community of fewer than 50,000 residents.
But the New York City native brings to the position more than three decades of federal Drug Enforcement Administration and law enforcement experience, as well as consulting and vocational school teaching experience.
Through his guidance he hopes he can help the Huntington Police Department build stronger relationships with its fellow law enforcement officers and the Huntington community, as well as build on the well-being of officers as he works to fill empty positions.
During his tenure, Colder hopes he can change the perception of Huntington from the opioid capital of the world to the "city of solutions." To do that, however, he will have to earn the trust of the community and his officers to create better morale on all fronts.
Education and training
Colder holds a bachelor's degree in social relations, criminal justice and political science from Cheyney State College (now Cheyney University of Pennsylvania) and a master's degree in human resources development and training from Seton Hall University in New Jersey.
The self-proclaimed nomad retired from the U.S. Department of Justice's Drug Enforcement Administration with 32 years of experience and was the special agent in charge for the DEA's Washington, D.C., Field Division Office from February 2013 to May 2018, during which time he directed all DEA operations throughout Maryland, West Virginia and the District of Columbia.
From New York to Jacksonville, Florida, to islands throughout the Atlantic Ocean, his work with the DEA and his life made him a well-traveled man after he held several positions along the East Coast, as well as in the Caribbean and other tropical places, in an effort to curb illegal drug trade, from methamphetamines to cocaine and heroin.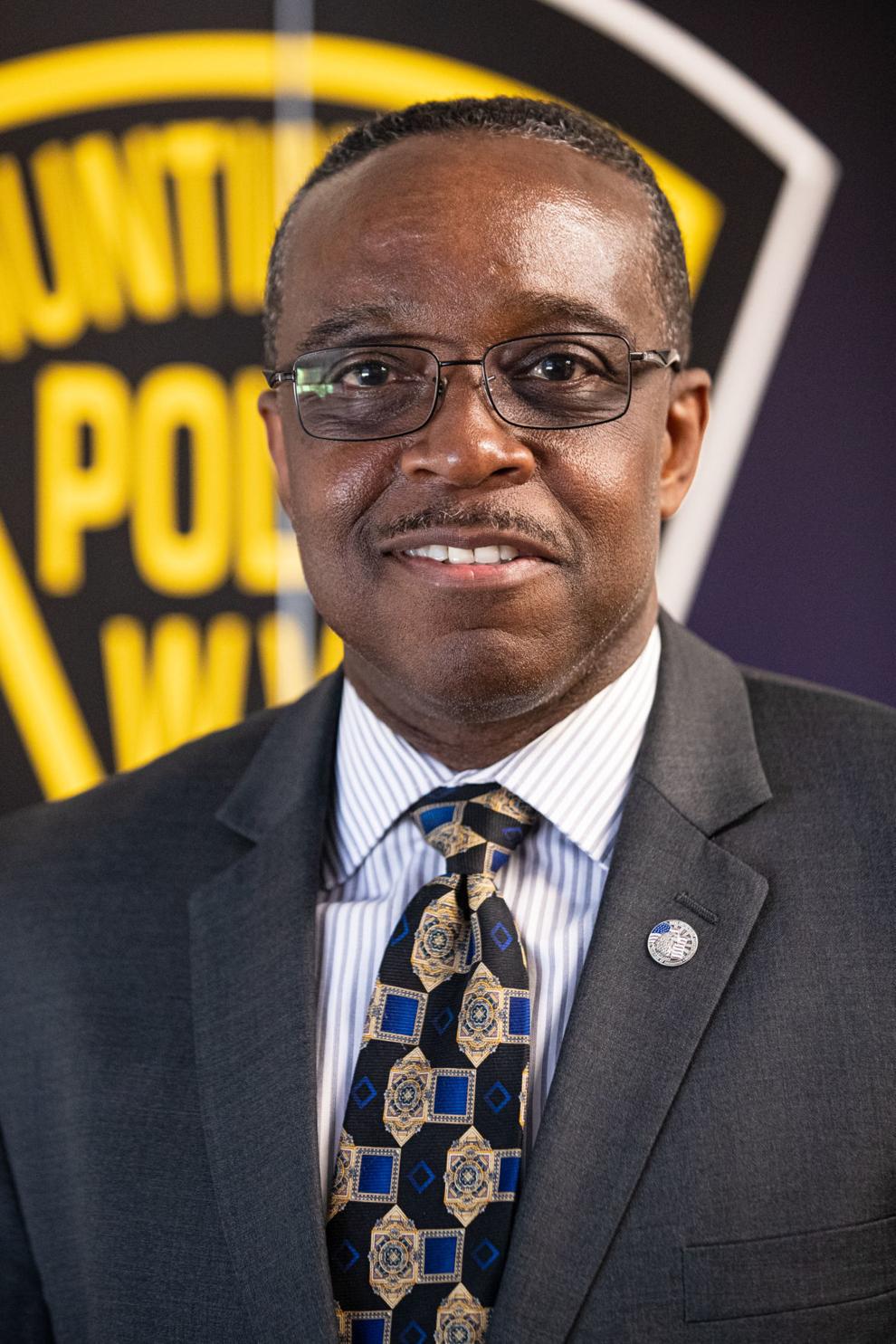 He watched the opioid crisis build as drug firms poured millions of pain pills into Appalachia while the DEA had no leadership in West Virginia. He helped place a special agent in charge of the state to help fight that, while telling then-Charleston Gazette-Mail reporter Eric Eyre the DEA was a carousel, seemingly calling out those who would go and work for the drug firms they had investigated.
After retiring from the DEA, he served as president of Colder Allied Consulting LLC, providing consulting for program performance and information management support to private companies. Colder also is a teacher/instructor of the Monroe Advanced Technical Academy's Administration of Justice sequence for Loudoun County, Virginia, Public Schools, where he prepares students for entry-level employment in the law enforcement and criminal justice world, as well as other fields.
Familiar landscape
Colder takes over for Ray Cornwell, who held the position before retiring in early July. Before that, current city manager Hank Dial stepped into the position after the death of Joe Ciccarelli, whose career as an FBI agent reflects Colder's.
Colder will oversee a department with a $15.4 million budget, which includes room for 108 sworn officers and nine civilian staff. He will be paid an annual salary of $95,610.
He hopes to build trust among the officers and build up the confidence of the men and women in the department.
While he was not part of the Huntington community as it grew to be known as the opioid capital of the United States, Colder's three decades of experience with the DEA gives him the knowledge and know-how of how to weigh policing against getting help for people in need.
He has no ties to Huntington, but has been a face within the community for years, working alongside HPD in drug investigations, Huntington Mayor Steve Williams said.
"Given all that we have been through these years, he is the perfect person for this position because, as you know, we endeavor to seek standards that the rest of the nation would attempt to follow. We have become known as a 'city of solutions' because we're so aggressive, but we have to lift our game."
Building relationships
Colder said he hopes under his tenure he will be able to change the world's perception of the city.
"You have those who commit crimes, those who violate the law, but … the majority of the people are good people and they just want to be safe," he said.
The city has shifted more toward community policing in recent years, a way to let officers get to know the areas they patrol better, and Colder hopes to build on that.
Any gain made by the city to combat the opioid crisis was lost due to the COVID-19 pandemic, but Colder is ready to build it back. He said to do that, there has to be more collaboration from counterparts on the federal, state and local levels. He said his forte is bringing agencies and groups together, stating he was a huge proponent of the High Intensity Drug Trafficking Area task force initiative — a grant program administered by the Office of National Drug Control Policy that provides assistance to all levels of law enforcement agencies to help reduce drug abuse and drug trafficking.
He said even as a federal agent, he saw it was not possible to arrest the way out of the problem. Faith-based partnerships are important, he said.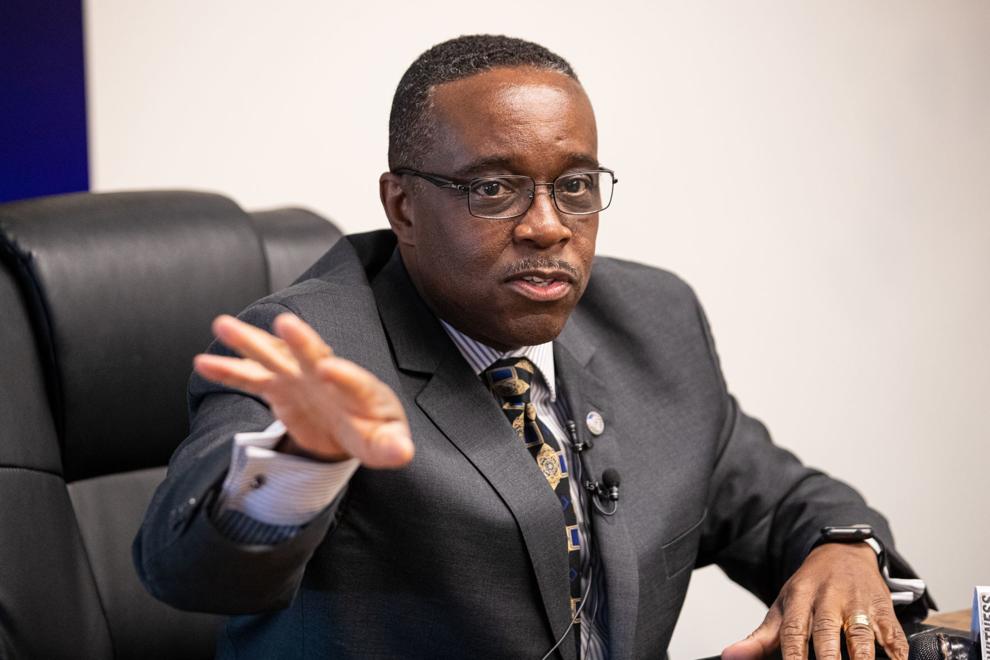 Colder said he was part of the West Virginia Council of Churches, which he said has a great initiative toward substance use disorder, and he believes that if the stigma is removed from substance use disorder, it would be great.
"There are times when arrests have to be made. But then there's time to have that compassion and believe that you can help somebody out early," he said.
Colder said he wants to build on the morale of officers, who he said have great potential leadership qualities.
"We have a responsibility to the public. We have a responsibility to our families. We have a responsibility to our profession," he said.
He said when problems in policing arrive, a lot of it is due to stressors of the job. One of those could be officers being overworked. He wants officers to focus on their mental health to make the department better as a whole and for the community.
Colder said the department has to do a better job at recruiting to create more flexibility for the officers to be able to do innovative things, such as walking or bike patrols.
"If you're happy on the job, you're going to be happy when you do the job," he said. "So that's most important: Loving your job, wanting to come to work every day. Because that's when you're gonna make a difference."
Police officers have the same problems as everyone else — stress, anxiety, health issues — and they should take care of themselves as anyone else would, he said.
"I'm going to enjoy this"
Colder said he and his wife live through their children — two sons and a daughter — who have always been athletic. Their daughter was a cheerleader. Their oldest graduated two weeks ago from the FBI academy and will be assigned to the Philadelphia office, where Colder started his career. Their middle child is a running backs coach for the football team at Davidson College in North Carolina.
"I've had two years to really relax. And now I'll come back into policing. I'm gonna enjoy this," he said.
Colder has already picked up a favorite pastime of West Virginians — driving. He joked that instead of flying to his destinations, he went through several company cars while working as a DEA agent because he preferred to drive through the state to get where he was going, enjoying its beauty and watching seasons change.